Updated June 2019!  If you've decided to switch from manual brushing or replace your old model, you'll want the best automatic toothbrush you can get, but there are a lot of confusing options to select from. This list runs down the top ten choices for the best electric toothbrush in the USA to help you make your decision.
Top 10 Electric Toothbrushes Overall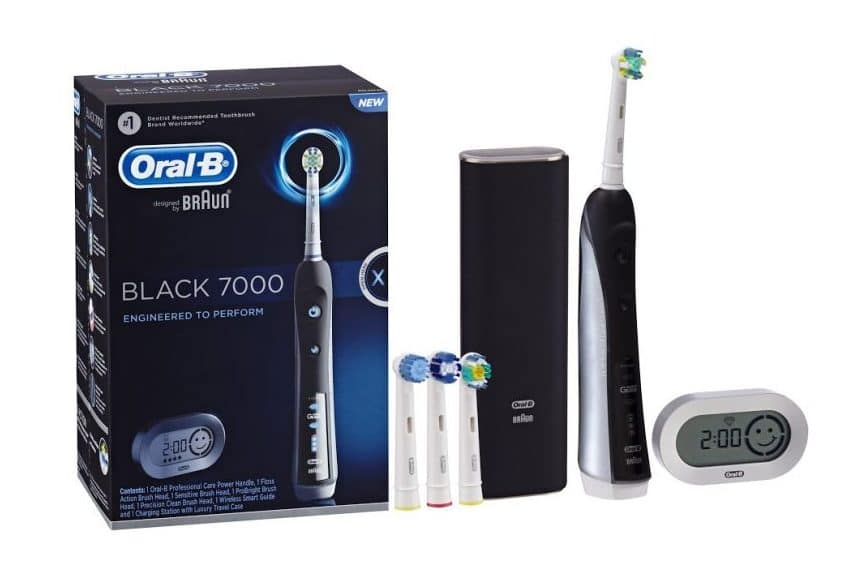 At the higher end of the Oral-B Bluetooth series, this brush kit adds a host of extra features for your money, with a massive six operating modes including deep clean, whitening and tongue cleaning. It also comes with a selection of heads and, of course, all the habit tracking and routine improvement possibilities that Bluetooth connectivity brings.
Oral-B Pro 7000 Pros & Cons
PROS

6 cleaning modes
Good Battery Life
A portable clock and timer shows your cleaning mode and how well you are brushing

CONS

Small attention to detail has not been considered
Battery life not great comparatively
It is relatively expensive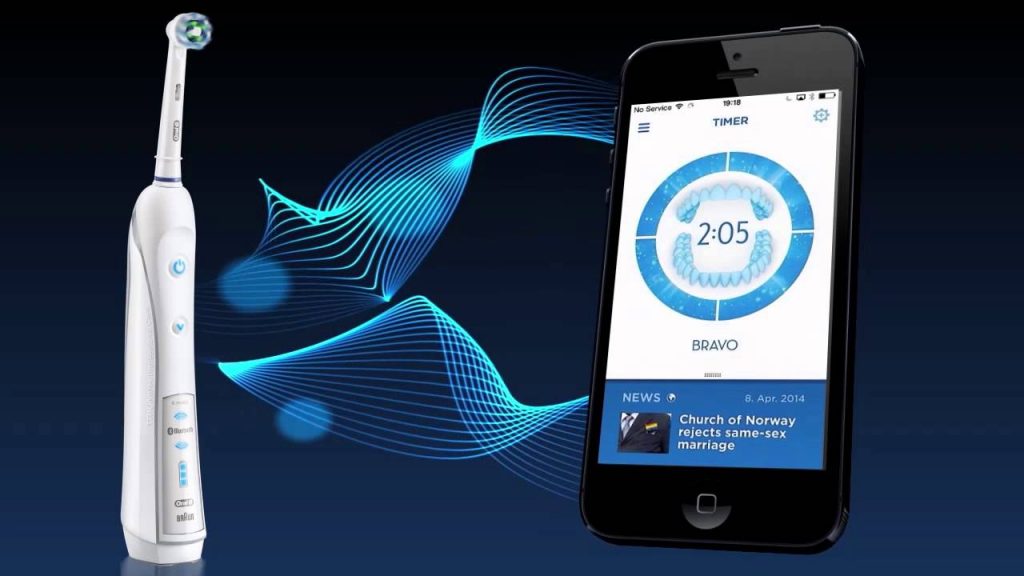 Using Bluetooth for smartphone integration helps you improve your routine and view brushing statistics with Oral-B Pro 3000. This brush excels at removing stains for whiter teeth and provides daily cleaning, gum care massage and gentle sensitive modes for personalized use.
Oral-B Pro 3000 Pros & Cons
PROS

3 cleaning modes
Audible warning when to change quadrant and when the cycle is complete
With 2 brush heads in the box and storage options

CONS

Lacks any real wow factor
No indication of how much power is in the brush
There is no physical timer to tell you that the clean is complete
This is the best electric toothbrush option for those who want a complete oral hygiene system in one. Reaching plaque that manual brushes and ordinary floss can't, the unit has a powerful sonic toothbrush and separate water flosser built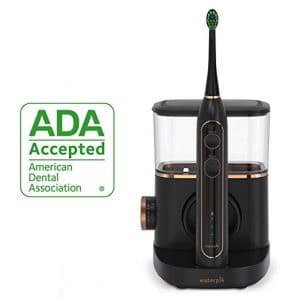 into a single unit to save space while keeping your mouth as healthy as can be.
Waterpik Complete Care Pros & Cons
PROS

The tips can be easily removed
The pause button is an extremely useful feature
Water reservoir holds plenty of water

CONS

No separate charger for the toothbrush
Holding clamp of the water flosser does not always hold it securely
Not portable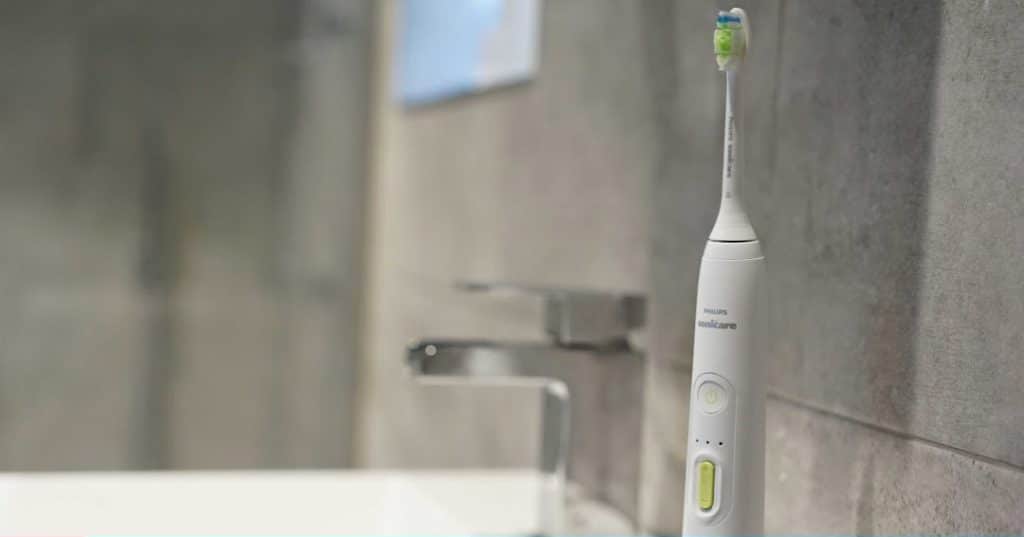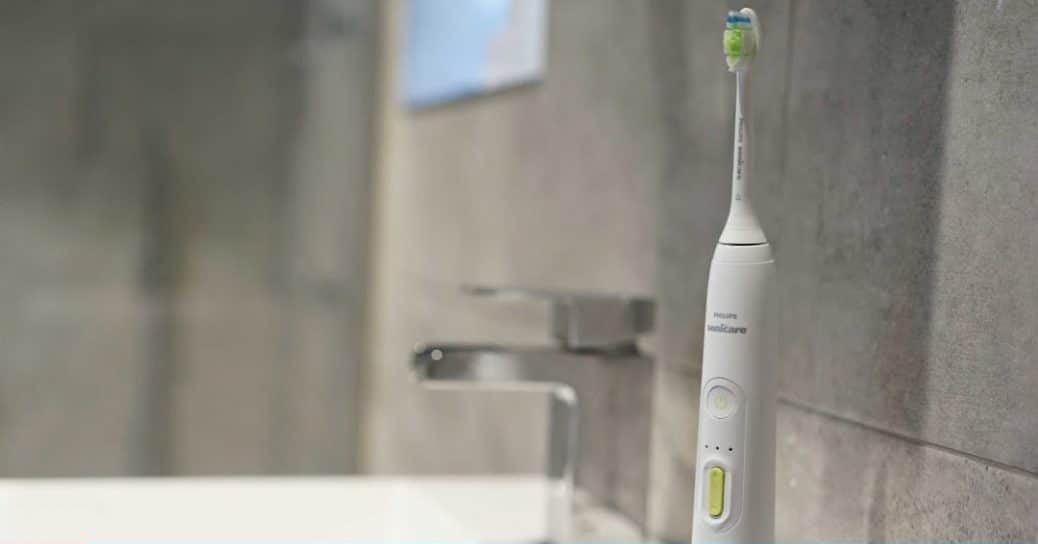 Another entry in the Sonicare range, this toothbrush adds a Clean and White mode with proven stain-removing ability, perfect if you want to keep your teeth sparkling. It also has three different power settings, so you can adjust the brushing speed to your comfort.
Philips Sonicare HealthyWhite Pros & Cons
PROS

Whitening feature
3 different intensities
Phenomenal battery life

CONS

Just two modes
No additional brush heads
The cost of replacement brush heads is high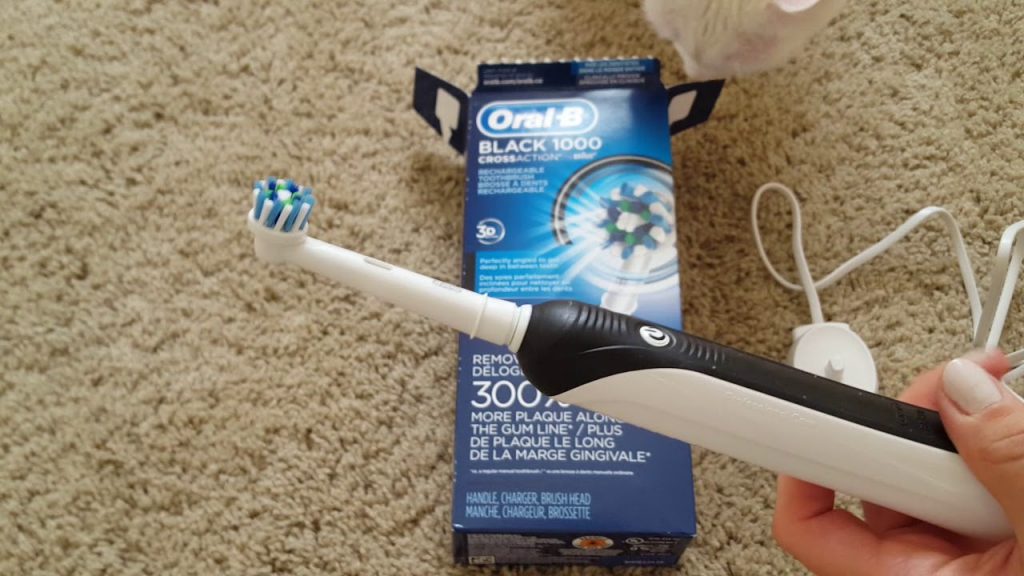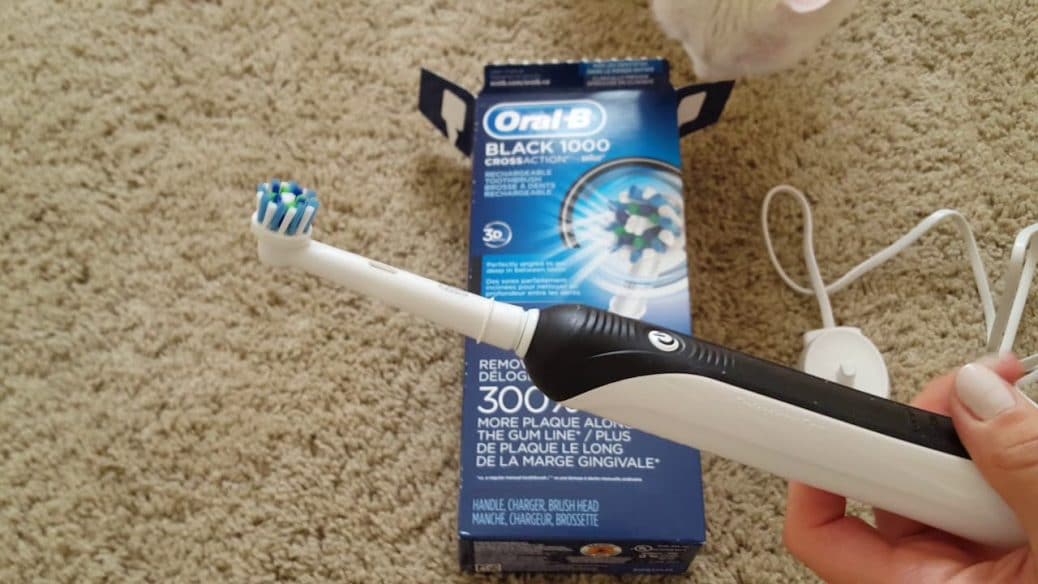 Angled cross-action bristles help you clean your teeth more thoroughly, and 3D cleaning action puts them to work efficiently. A pressure sensor and timer stop you brushing too hard or for too long, and the stylish black design looks smart in your bathroom.
Pros & Cons of Oral-B Black Pro 1000
PROS

3D oscillating technology
16° angled, precision honed bristles
Very sturdy build quality

CONS

The huge gap near the charging area
Just one cleaning mode
No additional brush heads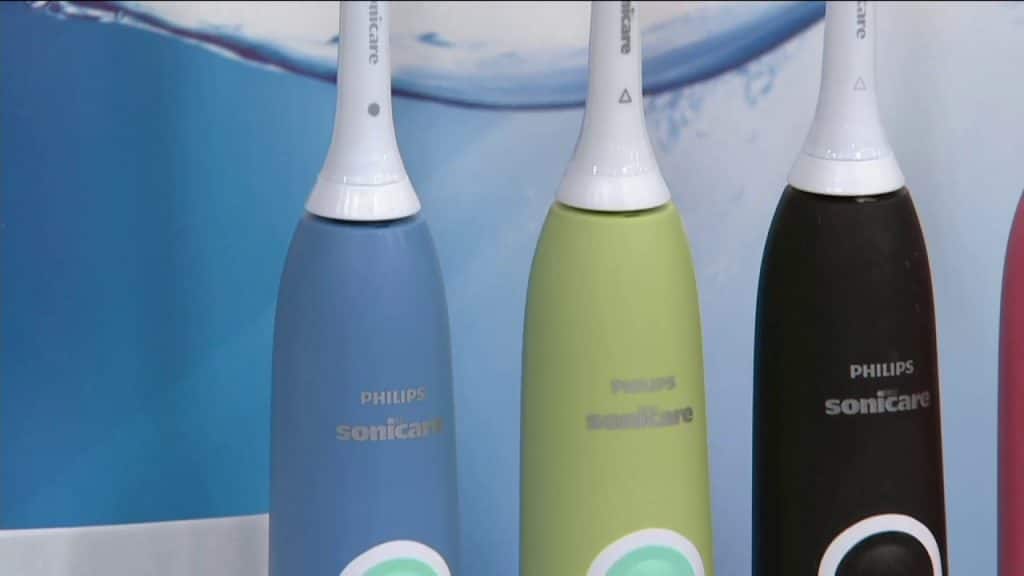 This member of the Sonicare family comes with a ProResults brush head for more effective cleaning. It also has a two-minute timer for optimum brushing, and power that slowly increases over your first 14 uses, making it easier to switch from a manual brush.
Philips Sonicare 2 Series Pros & Cons
PROS

Does remove a great deal more plaque than manual brushing
Guides you through the process to ensure you get the best results
As it builds up power the transfer from manual toothbrush to electric one is seamless

CONS

Needs to be recharged as soon as the bristles indicate low battery charge
No sensitive brushing mode
Brush heads are too expensive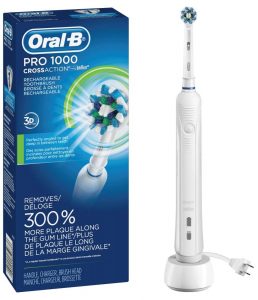 Bluetooth connectivity lets you take your brushing to the next level, earning this product serious consideration in your hunt for the best electric toothbrush. Smartphone integration lets you keep track of your brushing habits, while 3D action and five operating modes help you brush effectively.
Oral-B Pro 5000 SmartSeries Pros & Cons
PROS

4 cleaning modes
A rear mounted pressure sensor illuminates red should too much force be applied to the teeth
Bluetooth connectivity – use the wireless technology to log your tooth cleaning habits on your smartphone

CONS

No indication of power in the brush, unless the battery is near to being depleted
Relatively short battery life
There is no indicator on the toothbrush to show whether Bluetooth is on or off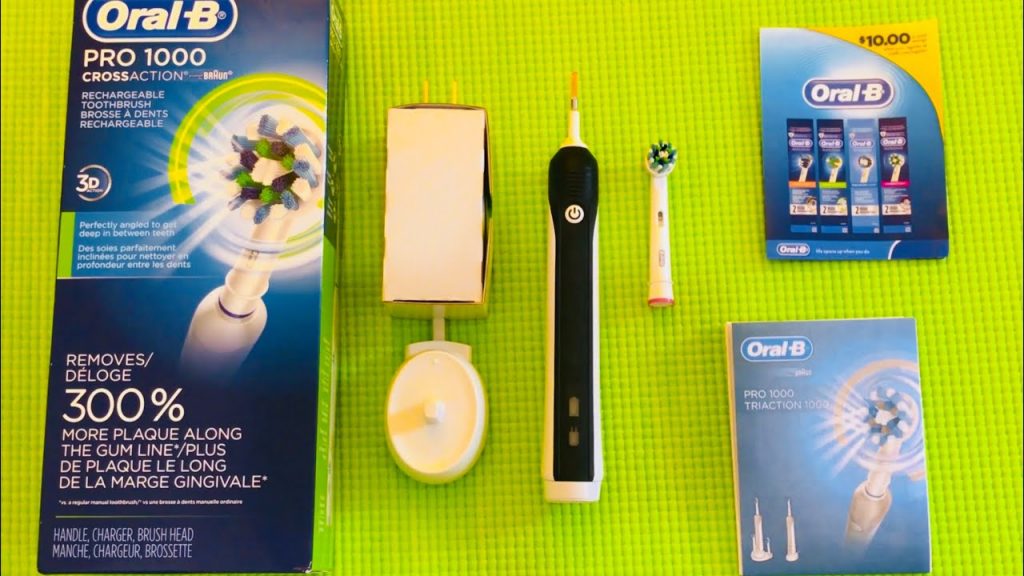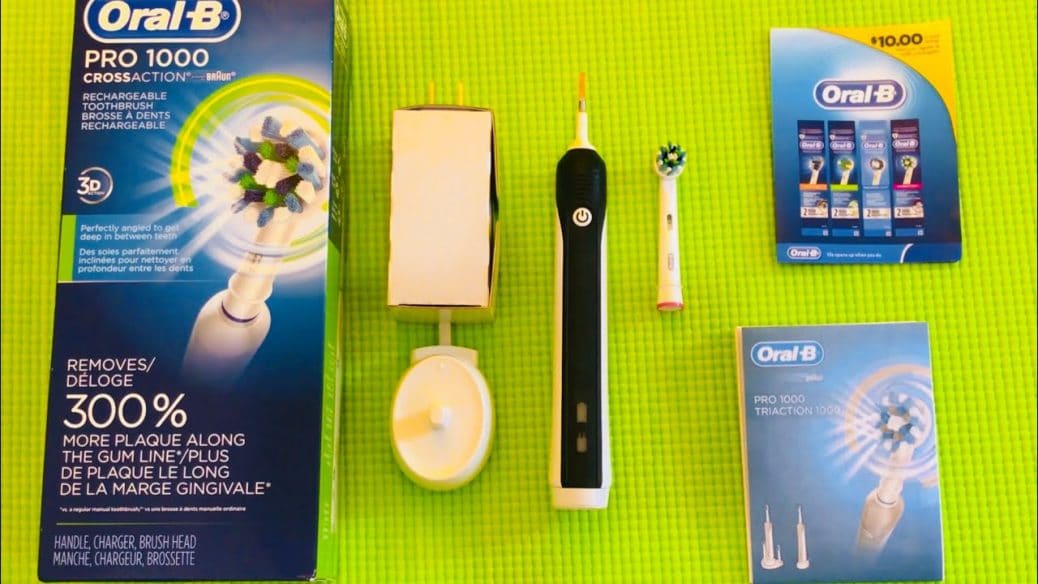 A clinically proven 3D cleaning action provides oscillating, rotating and pulsing motion to remove up to 300 percent more plaque than a standard toothbrush. An integrated timer lets you know when it's time to switch mouth areas, and a pressure sensor alerts you if you're brushing too hard.
Pros & Cons 0f Oral-B Pro 1000
PROS

It has rubber and plastic grip so it is easy to hold when wet
The built-in timer that tells you to change the area of the mouth you are cleaning
Good value

CONS

Just one cleaning mode
Limited box contents
There is no visible pressure sensor, meaning you can't easily tell if you are brushing too hard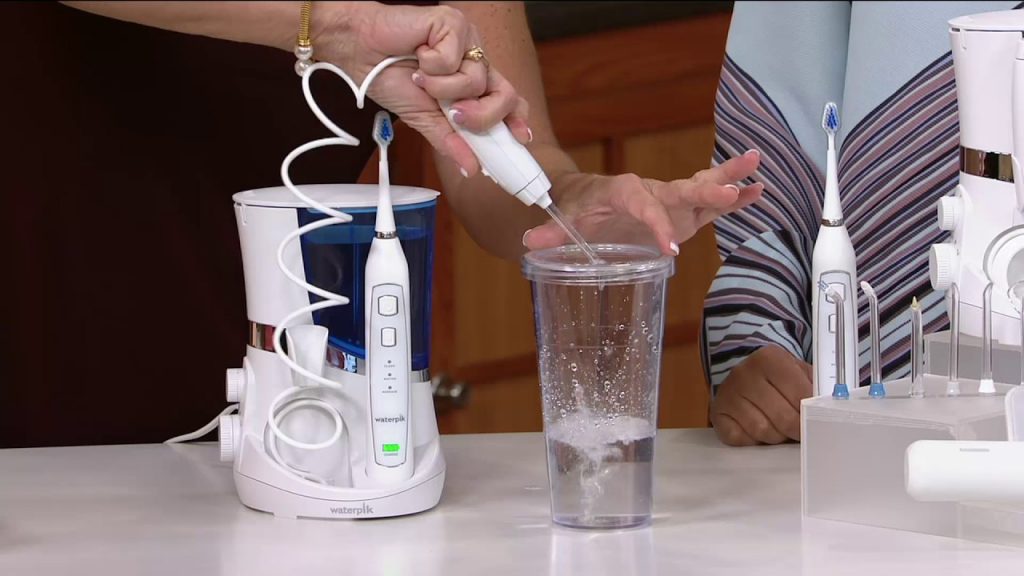 Not a toothbrush per se but a highly effective alternative to standard flossing, the Waterpik Aquarius provides excellent interdental cleaning as part of a full oral hygiene routine. This version has a compact design, pressure control, and a built-in timer. It makes an excellent companion to whatever you decide is the best electric toothbrush for you.
Waterpik Aquarius Water Flosser Pros & Cons
PROS

Trusted brand. A leader in the field for over 50 years
Budget-friendly
Nice design and easy to use

CONS

Limited tip storage in unit
Can be considered noisy to some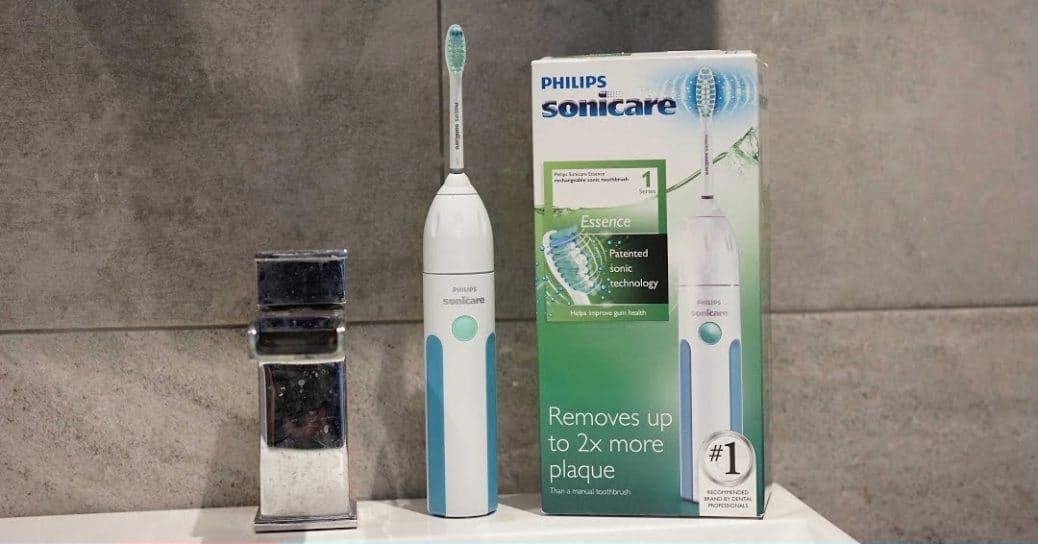 With its patented sonic technology, the Sonicare range delivers efficient deep cleaning between teeth and below the gumline. This model offers entry-level access to all the benefits of Sonicare technology, with two weeks of power between charges and a high-quality standard head included.
Pros & Cons of Philips Sonicare Essence Sonic
PROS

Accurate timer
Great battery life for a rechargeable
Thorough and informative manual

CONS

Relatively loud
Relatively heavy (7.4 ounces)
No indicator of mode