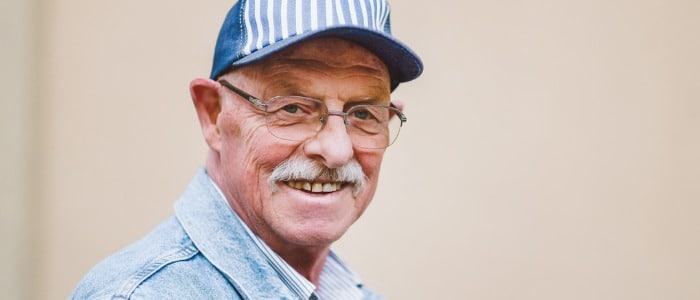 Prosthodontics
Prosthodontics
A healthy, functional smile is one of the cornerstones of expressing your individuality. It warms your face and can radiate your personality even without saying a word. When your smile isn't complete, you may feel self-conscious.
Missing and damaged teeth can make eating and speaking difficult, smiling embarrassing and everyday encounters uncomfortable. A  Prosthodontist has the expertise and experience to treat even the most challenging cases, transforming a badly broken down mouth into a complete and healthy set of teeth. Each case is unique and might require an interdisciplinary approach; for that reason, we offer a wide range of prosthodontic treatments.
Do you have chips or cracks in your teeth? Are you bothered by gaps or minor misalignment but want to forego expensive, and time consuming, orthodontic treatment? Now, people can pursue more elegant cosmetic options, including porcelain veneers, straightening, or professional teeth whitening. These are some of the most trusted and popular cosmetic dentistry procedures, …
When it comes to brightening and fixing your smile with porcelain veneers, most people want to know the options that are available. This requires thorough research in order to make an informed decision about the best dental care. Veneers are a popular cosmetic dental solution to transform your smile. Some options are available if you are …
What is a Prosthodontist?
Did you know as many as 69% of all American adults have lost at least one tooth? Whether due to injury, tooth decay, or gum disease, even one missing tooth can present problems for the rest of your smile. If a gap remains where a tooth used to be, your teeth will begin to shift to fill the space, and it's more likely that you will lose surrounding teeth in the years to come. Not to mention that a visible missing tooth can affect how you feel about yourself and how others perceive you.
"When I went to work the day after I received my new teeth, people said that I looked so radiant. But no one noticed the difference in my teeth. One coworker wanted me to confide in her that I had cosmetic surgery and just wouldn't tell her. I'm so happy with my new youthful look."
A dentist specializing in the restoration and replacement of teeth is called a prosthodontist. These specialists receive three to four years of additional training in the area of prosthetic dentistry after receiving general training at dental school. These programs take place in a hospital or university. To be a certified specialist in Prosthodontics, the graduate must pass a comprehensive two-day written, oral, and clinical exam administered by the American Board of Prosthodontics. Prosthodontists are experts in oral rehabilitation and have mastered many procedures, including:
Dental Implants
Crows
Bridges
Dentures & Partials
Porcelain Veneers
Each face is unique, and each smile is individual, giving every patient a different challenge. You can think of a prosthodontist as a technically artistic "engineer" who designs your treatment, considering improved form and function and overall esthetics when creating each patient's customized plan. A prosthodontist can improve a patient's confidence and quality of life by replacing missing teeth and reconstructing smiles.
Now patients who are missing teeth have a strong, beautiful alternative to bridges, partials, or full dentures. Dental implants will improve your smile and your lifestyle. They look, feel, and function like natural teeth because of a titanium anchor attached to the jawbone. Implants can also anchor bridges, partials, or full dentures to eliminate slipping.
After a thorough evaluation, a prosthodontist can tell you whether you're a candidate for dental implants. They require adequate bone structure for placement. The first stage of the procedure involves oral surgery in which a titanium post is implanted into the jawbone for each missing tooth or for the new teeth that will anchor a bridge or denture. Nature will take its course, allowing your bone tissue heals tightly around the titanium post. This creates a solid foundation.
Once the implants have been integrated, a prosthodontist will attach a handcrafted, permanent crown to each post. The restorations will match your natural teeth and blend seamlessly with your smile.
Imagine visiting your dentist in the morning, having a mini-implant system placed in just a few hours, and then enjoying lunch with a friend at your favorite restaurant. During your relaxing lunch, you eat comfortably, laugh, and talk with confidence as your new dentures are securely and firmly held in place.
The mini-implant system provides more excellent denture stability for patients who can't withstand conventional implant surgery, don't have enough bone to allow for full-sized implants, or are changing from one prosthetic system to another. The mini implant system consists of a miniature titanium implant that functions as a prosthetic tooth root and a retaining fixture installed into the base of your denture. When in place, the denture gently rests on the gum, and the implant fixtures allow tiny movements while withstanding natural lifting forces. Mini implant placement is a one-step procedure that involves minimally invasive surgery and no sutures. Healing time is shorter than typical denture placement procedures.
If you're self-conscious about cracked, broken, decayed, or worn teeth, a prosthodontist can bring back your healthy, natural-looking smile with dental crowns, also called caps. A crown can return structure, strength, and function to a tooth with extensive decay or damage. Designed to fit snugly and function as a healthy tooth, a crown will protect your tooth from further damage and preserve the jaw's proper alignment.
We use precious metal, porcelain pressed (or fused) to metal, or all-porcelain crowns. To restore front teeth, we recommend all-ceramic crowns. Our precise color-matching system allows us to find the right shade of porcelain to blend with your natural tooth color. Porcelain crowns are also highly durable and long-lasting, and these benefits make them popular with dentists as well as patients.
Typically, we can design, fit, and place your crowns in just a few short appointments. Once a crown is placed, you can care for it as you do your natural teeth. Conscientious brushing twice a day and daily flossing will protect the base of your crown from bacterial growth.
Bridges
A Stable Solution that Renews Your Smile. Losing teeth due to accident, injury, or gum disease leaves a hole in your smile that makes you feel self-conscious and can make eating and other everyday activities difficult. We can create a fixed bridge to restore your solid smile, as well as your confidence. A bridge not only fills the gap but it also prevents the repositioning of remaining teeth. It can also correct a misaligned bite, improve chewing function and speech articulation, and provide internal structure for the face to give you a more youthful appearance.
First, a bridge is a prosthetic tooth (or teeth) that attaches on one or both sides to teeth prepared with dental crowns. A fixed bridge is joined onto the neighboring abutment teeth (crowned teeth) and consists of three basic units: the false tooth or teeth (called a pontic) and two abutment crowns. The style of bridge we suggest will depend upon the strength and health of the abutment teeth and the location of the gap for the rest of your dentition. If healthy adjacent abutment teeth aren't available, a surgically-implanted metal post, known as a dental implant, may offer a solid alternative. We may recommend a removable partial denture or implant-supported prosthesis for a bridge that replaces many teeth. A fixed bridge may last at least 8 to 10 years with proper care.
A smile isn't a smile if it's incomplete. Missing teeth cause many problems, from difficulty speaking and eating to low self-confidence to jawbone deterioration. Don't give up on your smile. Advances in dental materials and technology have made full and partial dentures more lifelike and comfortable than ever.
What is a Partial?
A partial denture, commonly referred to as simply a partial, consists of multiple teeth on a gum-colored base. The teeth are not in a row but rather spread across the base to fit like a puzzle with your existing teeth. A partial is usually secured with clips or brackets, but unlike a bridge, a partial is removable.
What is a Denture?
A full denture is a complete top or bottom row of teeth mounted on a gum-colored base. Dentures can be closed or open palate, and they may require denture adhesive to hold them in place.
Implant-Supported Dentures and Partials
Dental implants are small titanium posts anchored into the jawbone. Consider implant-supported dentures if you prefer a secure full or partial denture and do not want clips or adhesive. An implant surgeon can place a few dental implants to hold your dentures in a brief surgery. You won't have to worry about slippage with implant-supported dentures, and your prosthetic will feel stable and comfortable.
Cosmetic dentistry is transforming lives through complete smile makeovers, and porcelain veneers lead the list of aesthetic treatments as a wildly popular procedure. If you're considering porcelain veneers for a new smile, here's what you can expect…
The First Appointment
You will need to schedule an hour or two for your initial appointment, and you may want to take photos or magazine clippings to show the prosthodontist the kind of smile you prefer. After a thorough examination to assess your oral health and existing teeth, he will discuss with you the kind of smile you envision. Be prepared to discuss the color and shape of your ideal smile at this appointment.
Your prosthodontist will take notes on the shade of your teeth, your facial features, and measurements of your face. He'll consider your skin tone and facial symmetry when designing your veneers and answer any questions you may have about your veneers or the procedure. During your first appointment, models are often made of your teeth to begin designing your new look.
Tooth Preparation
The prosthodontist will gently shape your teeth to remove a small amount of enamel in preparation for your new veneers. Tooth reduction will allow the veneers to lie flat, in line with surrounding teeth. Reshaping of teeth may also be required to create the look you want. We will then take an impression of your mouth to the lab. Before you leave the dental chair, we'll place temporary veneers that mimic the final cosmetic result. Your teeth may feel sensitive until the permanent veneers are placed.
Behind the Scenes
After your preparation appointment, a prosthodontist will prescribe a dental lab to begin the fabrication of your veneers. Our technicians blend multiple porcelain shapes into your new veneers to create a natural-looking restoration. In other words, your veneers will never look "fake." Not all ceramists are artists, so a prosthodontist uses only the best technicians to fabricate your new smile!
Veneer Placement
A local anesthetic may be administered to ensure your comfort during veneer placement. The prosthodontist will remove the temporary veneers and check the fit of your permanent veneers. You can look at the shape, color, and fit before bonding. If adjustments need to be made, you should tell him at this time. Veneers cannot be altered once in place.
If you and your prosthodontist are satisfied with the result, the veneers will be permanently bonded to the front surface of your teeth. First, we will apply a mild acidic solution to clean the surface of your teeth; then, we will bond the veneers in place. A small light will cure the bonding material.