How to Finance Veneers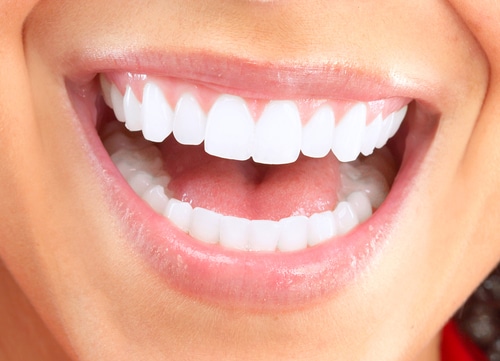 How to Finance Veneers
The question of how to finance veneers is undoubtedly one of the most important considerations when choosing to add some polish to your smile. Dental veneers are one of the most popular cosmetic dentistry procedures, as they can add a much-needed facelift to your teeth. There are different types of veneers, but in essence they each consist of tooth-colored materials that are applied to the surface of the teeth and vastly improve aesthetics. In some cases, veneers may also protect exposed tooth surfaces or correct problems related to gaps and worn down enamel. Unfortunately, insurance rarely covers the cost of dental veneers, since they are primarily cosmetic and not essential to oral health. However, if you and a your dentist have determined that you are a good candidate for veneers, there are several alternatives for financing dental work.
Many dentists, whether or not they practice solely in cosmetics, offer competitive financing plans. Many of these plans are very affordable on a monthly basis, particularly if you are a long-time patient or have good credit. If not, your dentist can still offer a good rate if you are able to place a down payment. Even if you do not meet any of those requirements, most dental offices will work with you to develop an affordable payment plan.
When faced with choosing how to finance veneers, many people decide to pay with their credit card. If you own several cards, select one with the lowest interest rate. Another interesting alternative is to sign up for a brand new credit card. Many companies offer new card holders 6 months to a year of no interest, making them affordable options for financing your veneers. Whether you charge your veneers to an existing card or a new one, be certain that you can pay the balance within the specified time frame. If not, your procedure will end up costing much more than you planned on.
If you aren't familiar with the concept of "medical tourism," it can be a great solution to the question of how to finance veneers. A growing number of people are choosing to leave the country for all types of medical procedures, including dentistry. The advantage to this is that fees are often much lower in foreign countries, in addition to the fact that there are more dentists licensed by American organizations working abroad than ever before. However, it is essential that your foreign dentist has the requisite qualifications. Be diligent in your research and do not be afraid to ask questions.
Care Credit is a healthcare financing company that offers solutions on how to finance veneers. Many dentists can help you apply for Care Credit financing. Provided you have a decent credit score, you can secure a low interest rate and a fair repayment schedule.
As a final consideration, ask your dentist about composite veneers. Porcelain veneers are by far the most expensive option, but composites can be relatively affordable and, while not as durable or stain-resistant as porcelain, are still an excellent choice. Many people have determined how to finance dental veneers by simply opting for the more affordable composite variety. With each of these options at your disposal, getting a new set of dental veneers does not have to be a bank-busting investment.