What is Orthodontics Insurance and What are its Benefits?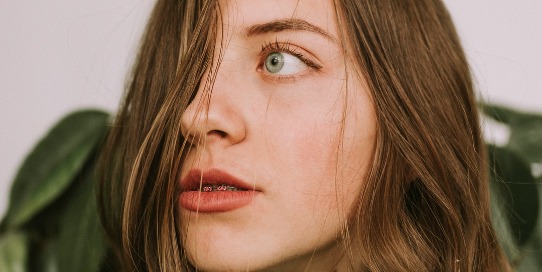 What is Orthodontics Insurance and What are its Benefits?
It is important to understand that for the most part your dental insurance plan is not going to cover the bulk of what an orthodontist can provide.  Often this is because many of the services that you can get from an orthodontist are considered to be elective in nature and not vital to your health.  Just because an insurance company doesn't think you should have straight teeth doesn't mean that you shouldn't.  You should look into purchasing orthodontic insurance.  For a relatively low premium you can buy insurance that will cover a percentage of the cost of orthodontic procedures.  The amount of that coverage will depend on the deal that you have with your insurance company.  It can be varied in cost and in coverage, so you should definitely shop around and find the insurance coverage that is right for you and your family.
Insurance plans in which coverage specifically for orthodontic treatment is offered are referred to as orthodontic dental insurance plans. For people who need braces but the said treatment is not covered by their current dental insurance plan, they can use this type of insurance as a supplemental insurance. Orthodontic dental insurance has become an important aspect, especially when it comes to paying for expensive and unaffordable orthodontic procedures. Everybody knows how expensive braces can be. So, it makes perfect sense to purchase such kind of insurance well beforehand. Depending upon your needs, and the location of the dental clinic, your dental costs can go up to thousand dollars. The price includes different procedures and tests including x-rays, check-ups, retainers, etc. Since the long time, parents have worried as to how they can get their child the requisite dental braces. Families who are financially well off paid without any problem, but average families could not do so due to unaffordable expenses.
Limits of Basic Dental Insurance
If you already have a basic dental insurance policy, then it does not necessarily mean that you will get complete coverage. Most basic dental insurance companies limit the dental coverage, and the types of treatments that can be undertaken. They limit the dental coverage to urgent treatments and other treatments regarding cavities. Over the past a few years, the costs of dental treatments have risen, making it tough for these companies to offer complete dental coverage. Companies offering basic dental insurance do not cover the expenses for braces because it is a costly procedure, and it comes under the cosmetic category. None of these basic insurance companies will provide you complete coverage plan.
What is an Orthodontic Insurance?
This is a question that many people may be asking, because they already have dental insurance and wonder what else they could need, right?  Well, orthodontists are a dentist who chooses to specialize in the human mouth.  They go to two extra years of school, learning how to best help your jaws, teeth and mouth muscles work together in the most comfortable, productive and healthy manner.  When a problem arises that needs attention, you visit the orthodontist.  For many things you will not have to pay much extra at all.  However we all know that if you happen to have crooked teeth and you want to get them straightened, that will require braces.  Your orthodontist can make a great plan to make sure that your mouth looks great when he is done.  There are many of these procedures around getting braces and straight teeth that are not covered by many dental plans, because they are considered to be elective.  That is where orthodontic insurance comes to the rescue.  You add this to your regular dental insurance policy and you will be able to keep your family in braces and straighten out everybody's teeth.
Dental Insurance for Braces
There are a number of people who need dental braces owing to varying problems and issues. Some need braces to make the appearance of their teeth better, whereas others need it to correct their biting issues. Furthermore, braces are also necessary to sort out problems relating to speech and health. Considering the mammoth costs, it can be very difficult for the parents to get braces for their child. A lot of people have such dental problems and issues that they feel low esteemed. That is why; it is important for everyone to go for a good orthodontic dental insurance policy.
If you are not completely sure of whether your health care provider will include orthodontics, then it is better to ask them well beforehand. You need to make sure that it covers the orthodontics. If you do not have health insurance policy yet, you can always find one that would offer half the insurance for orthodontics. It will be good for you if you do because then you will have the orthodontics dental insurance to cover the rest. In this way, you can be rest assured that the expenses of braces will be fulfilled whenever your child needs them. You, as parents, no longer have to worry about anything regarding the cost of treatment.
With so many options available, it can be difficult to find the right service provider. However, if you know your specific requirements, and carry out some research, you can get easily get the best orthodontics dental insurance policy without too much hassle. The key to your success is the proper planning, and the knowledge of important aspects and details. Consult various different sources online as well as offline to gain deep understanding of this subject.
How Much Do You Need
The added coverage that you are going to need is going to depend on the deal that your employer or your HMO has negotiated with your insurance company, or on the insurance that you have negotiated yourself.  Orthodontic insurance will pay all or part of your treatment cost.  Be vigilant and keep yourself informed because you are going to want your family to have all the dental procedures that they need to look their best so they can feel successful and ultimately be successful.  Since all insurance companies are going to offer some form of this type of insurance, it will be in your best interest to shop through them and find the one that makes the most financial sense for your situation.  If you have one or no children you are responsible for, then you are going to have different needs than someone who has four kids.  With a little due diligence you will be able to find the plan that is perfect to protect yourself and your family.
Benefits of Orthodontics Insurance
Before people starting searching, keep in mind that insurance coverage is something they are going to need if they have to undergo a costly orthodontic treatment. Various benefits will be offered to them by orthodontics plans. Their treatment will become more affordable for them if they have coverage. No matter how expensive the braces and the orthodontic treatment might be, they will get assurance, financial stability, and peace of mind because of their coverage. It should be kept in mind that a lot of maintenance is needed by braces.
So even if the initial cost might seem affordable, they could end up spending a substantial amount of their money on maintenance expenses. However, they can afford them without disturbing your finances, if you have orthodontics insurance. Having coverage will also motivate them to go for orthodontic care. After undergoing the treatment, their teeth will look better and their self-confidence will increase. Thus, the advantages of orthodontic dental insurance are not limited to the financial perks.
Orthodontics Insurance as Supplemental Insurance
For those who do not already have orthodontic coverage, they can even acquire orthodontic dental insurance as supplemental insurance as well. These days, there are a variety of dental plans that are very flexible, so at times people choose to have only their basic dental expenses covered by a basic insurance plan. However, people end up not accounting for orthodontic treatment because it is not basic treatment at all.
This is particularly true about dental insurance that employers offer. These insurance policies are generally very limited, so braces are not covered by them. Also, at times, only braces for the employees are covered, but not their children.
In such cases, orthodontic plans can be availed by them as supplemental insurance. For those who are in need of braces, they will find a variety of discount dental plans. With these plans, the braces end up costing them half the price. Once they undergo the treatment at a lesser price, they will definitely be thankful of orthodontics insurance for the great-looking perfectly aligned teeth that they will have.
Upgrading Your Insurance Plan
Your insurance coverage will completely be determined by the severity of the problem. First check with your current insurance and see what it covers. You can simply call your insurance company and they will be happy to assist you. If your insurance does not coverage much, the possibility could be because you're only paying for a certain plan. Your plan could be limiting the chance for your insurance to cover most of the cost if not all. The insurance company that you have might suggest that you upgrade you plan so that the cost could be covered. Of course the cost per month will be higher then your current plan, but you will be saving much more money in the long run.
Without insurance to cover treatments, you will put a really big dent in your finances as well as increase your stress levels of barely making it by or not having enough money to pay for bills. It would be best to upgrade you plan so that you won't have to deal with more issues down the road. As soon as the treatment process is over, call your insurance and switch back to a plan the fits best for your life style.
A Good Orthodontics Insurance
If you don't have any type of insurance there is no need to worry. There are a number of insurance company's that will help you complete the treatment process with as much little effort as possible. As I mentioned above, you will need to find an insurance company that is able to provide at least most of the cost for treatment or all of it to make paying for insurance worth it. Here are some of the things you will need to consider:
How much is the co-pay per visit?
How much will medication cost?
How much would you have to pay each month for the insurance?
Of course there are more variables that you should consider depending on your own personal interest, but these are ones that will affect you the most. You will have to talk to your insurance to grab a feel of what they offer in order to make a great choice.  If you can afford orthodontics insurance at all, contact you're nearest welfare department and they will help you find a solution required by state law for patience with low income.
Companies That Offer Dental Plans Which Include Braces
The insurance companies and dental plan providers which offer coverage for braces will change on a continual basis. Some of the following companies which currently offer dental plans for those seeking coverage for braces include CIGNA, Alliance, Aetna and Careington Care, to name just a few. All of these companies offer some type of orthodontics coverage for you to review your options. The best way to see which company offerings are the best is to visit the websites of the various dental insurance providers, review the coverage they offer for braces and pick the one which looks the best and where the cost is most reasonable.
Braces are costly and if you want to save money on this necessary dental treatment then finding a dental insurance policy or dental plan which will help with this cost is the perfect way to make this dental treatment affordable.