Review: Oral-B Pro 7000 SmartSeries Black Electronic Power Rechargeable Battery Electric Toothbrush with Bluetooth Connectivity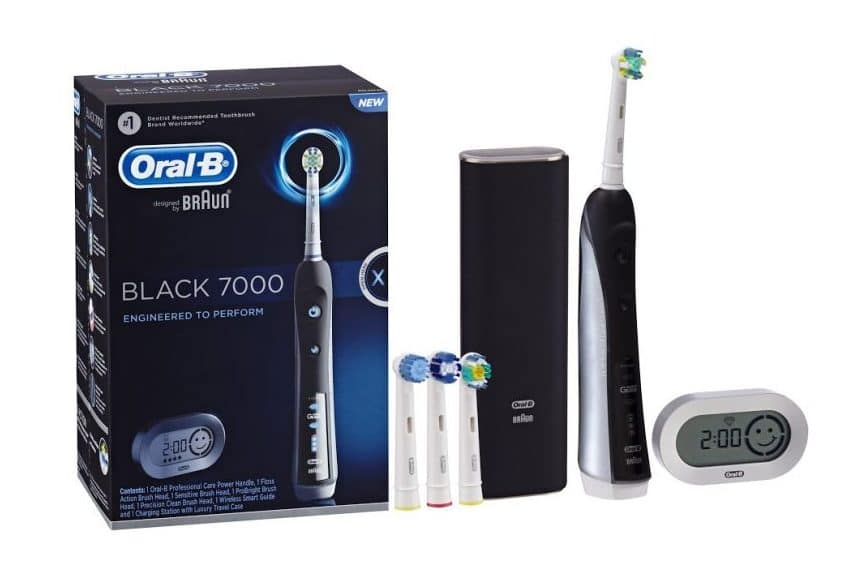 Review: Oral-B Pro 7000 SmartSeries Black Electronic Power Rechargeable Battery Electric Toothbrush with Bluetooth Connectivity
Deciding which electric toothbrush is right for you can be a difficult task with so many options available. But for those looking for a model with advanced cleaning technology across six different functions, the Oral-B Pro 7000 smart series black is one of the best electric toothbrushes on the market. And there's a good reason, too. The Oral-B Pro 7000 is one of Oral B's best performing electronic toothbrushes from its premium range.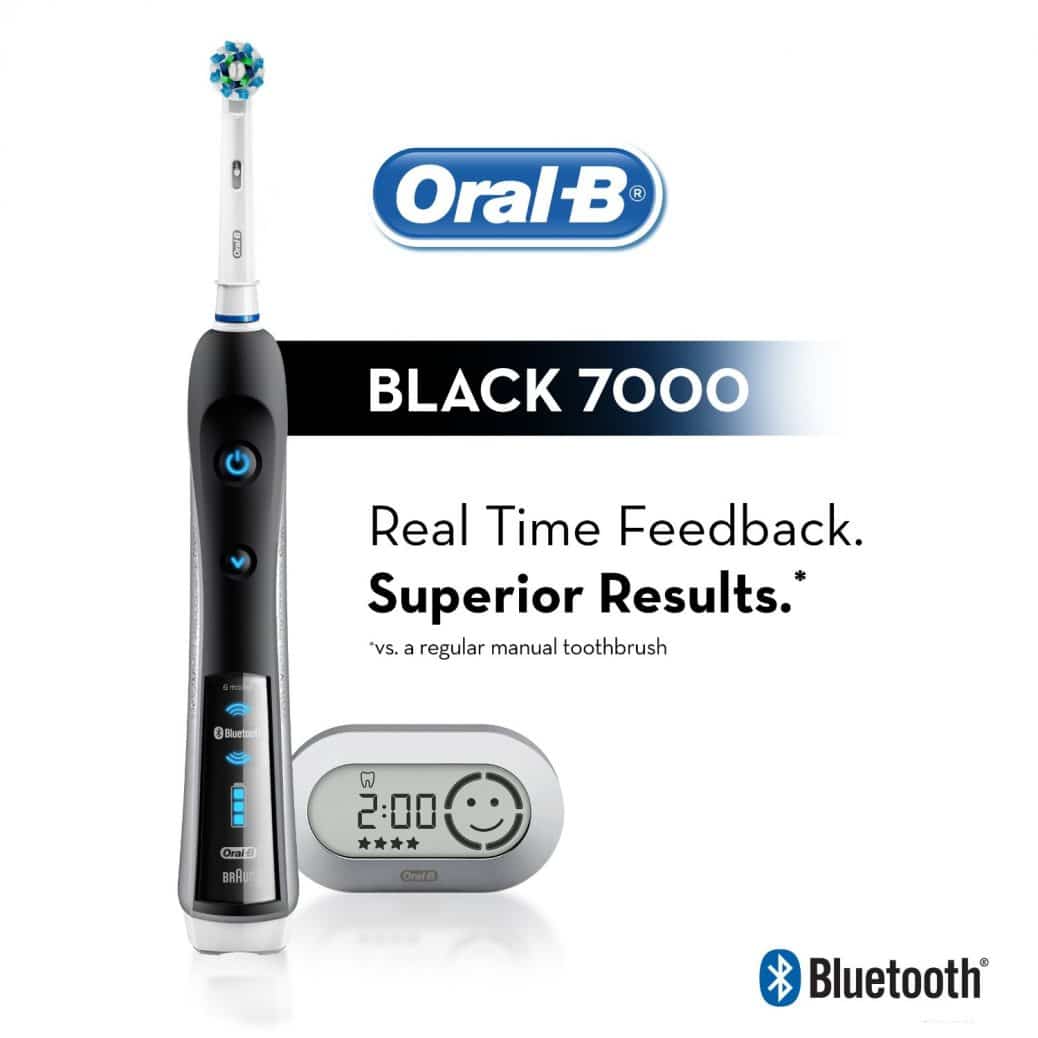 Its several unique features include six high-performing cleaning modes and a wireless SmartGuide to guide you through the correct brushing modes, times and areas of your mouth.
Value for money
In terms of value for money, the Oral-B Pro 7000 toothbrush sits at the more premium end of the market due to its market-leading cleaning capabilities. There are cheaper options available within the Oral-B range, but the Pro 7000's superior cleaning modes help to justify its cost.
Ease of use
The toothbrush is extremely easy to use and comes with a wireless Bluetooth sensor to guide your brushing. It has several advanced cleaning modes and provides you with an incredible, effective clean.
Cleaning Capabilities
The Oral-B Pro 7000 toothbrush has been modeled on professional dental cleaning but adapted for home use. The brush can remove up to 300% more plaque along the gum line than a regular toothbrush thanks to its superior top speed.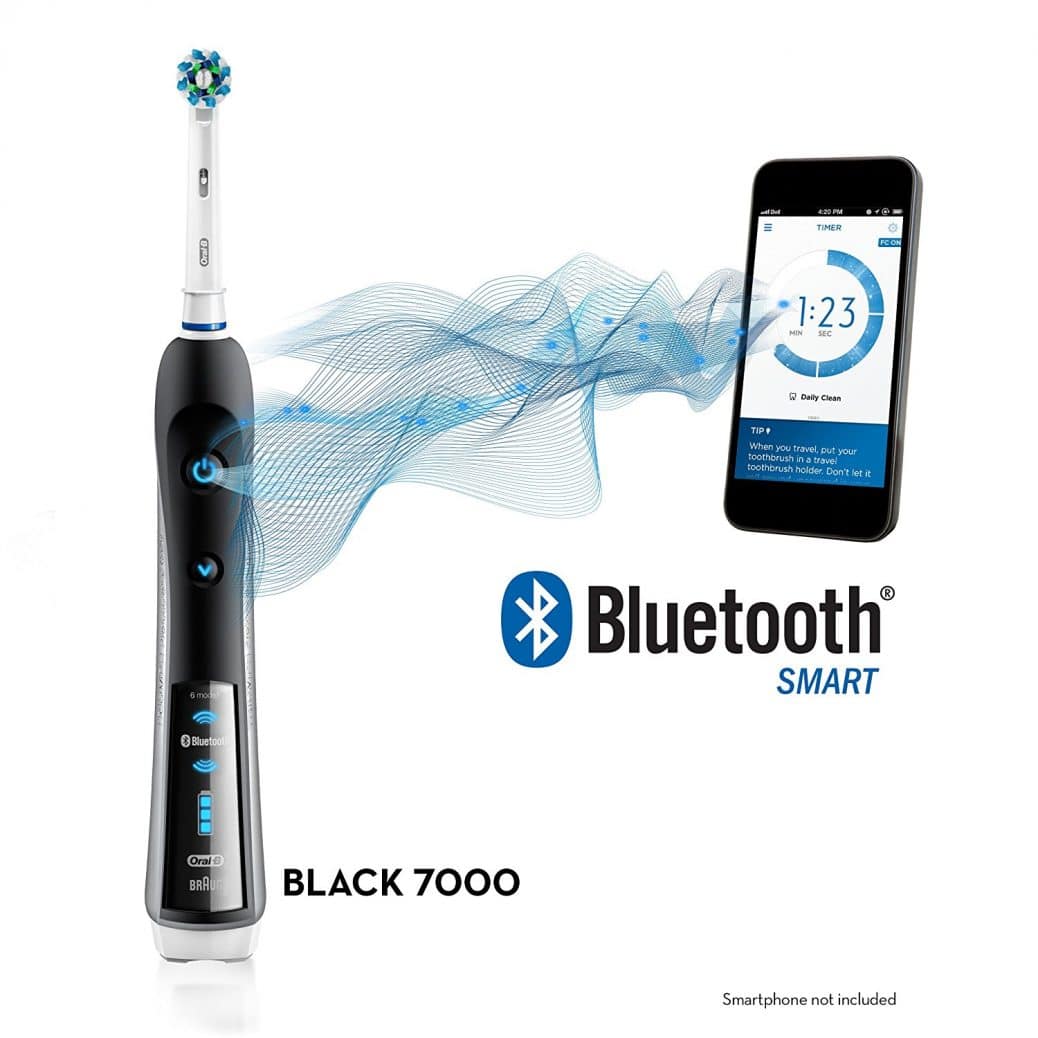 Battery Life
The Oral-B Pro 7000 comes with a rechargeable stand to allow for ease of charging when traveling and transporting your toothbrush. The battery life is highly effective and can last for up to 10 days when fully charged.
Overall, the Oral-B Pro 7000 is one of the best electric toothbrushes if you're looking to invest in a model which offers excellent battery life and superior cleaning technology. It retails at a premium price point, so is not the cheapest model on the market – but it is by far one of the best electric toothbrushes in terms of usability and its effective cleaning capabilities.