Philips Sonicare Diamondclean Review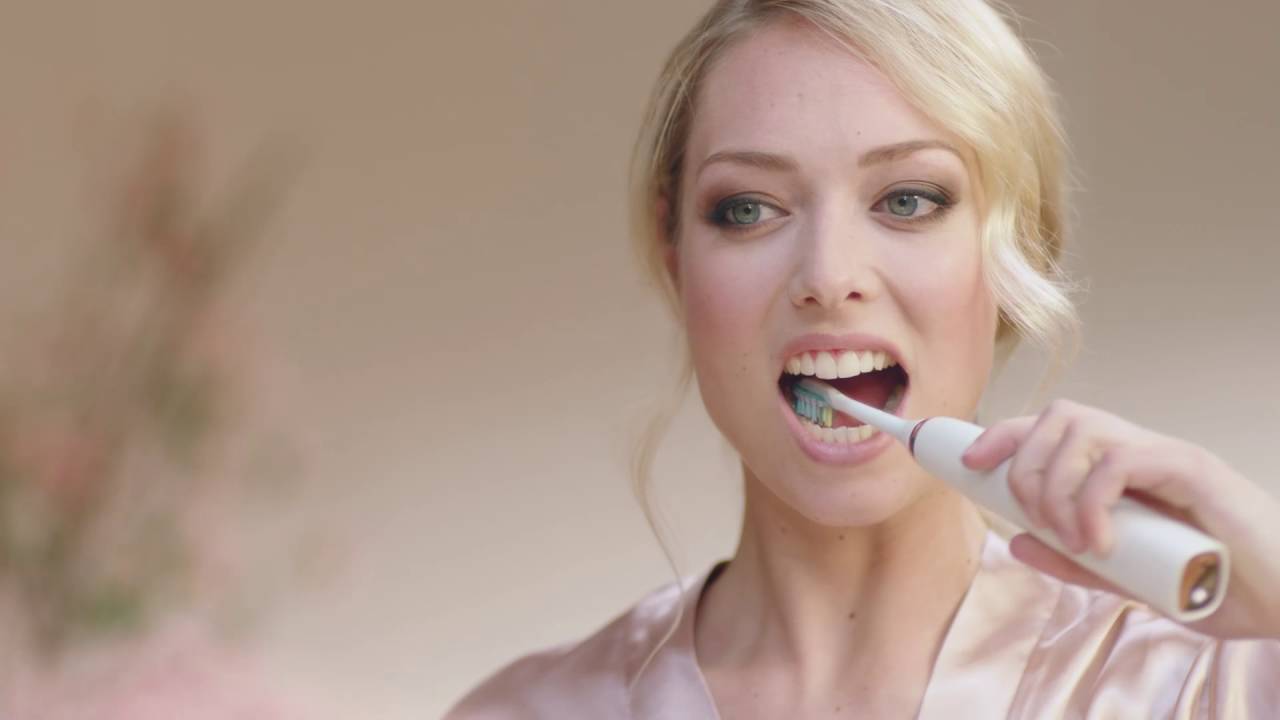 Philips Sonicare Diamondclean Review
Philips Sonicare Diamondclean is getting a lot of attention online both because of its price-point and its features. Dentists are also recommending this product especially to those who have sensitive teeth and gums. It's great to bring when traveling, very convenient, and simple to use.
Teeth discoloration, missing teeth, and receding gums are just some of the issues we encounter concerning our teeth and gums. If taken for granted, those issues can make us look older than our age.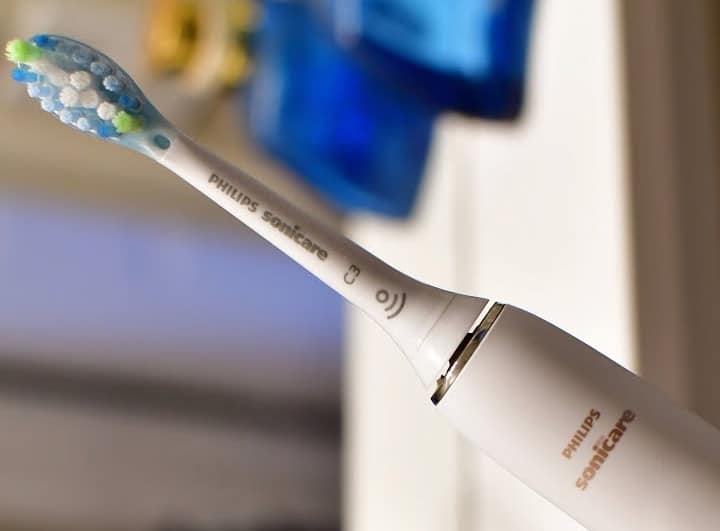 Here are the reasons why such product creates a great name and positive feedback over the less period of time. Read the unique features, advantages, tips, and guides about the product.
Sonicare Diamondclean Unique Features
The sonic brush head vibrates that gives a very exceptional clean effect. The sonic power movement of the bristles makes it more super effective and efficient in cleaning certain areas that cannot be reached by manual toothbrushes that we use usually even before and even now for some.
The bristles are soft and flexible that you can easily glide the tool inside over the teeth and gums. And since the bristles are soft, damaging the gums like bleeding or irritating is not a problem because it is very gentle.
Diamond Clean Sonicare has 5 power buttons to control switches.
Clean. This is for cleaning the teeth and gums. Use for every day clean.
White. This button is for whitening the teeth by removing the stains over the surface.
Gum care.  This one is for massaging the gums.
Sensitive. Gentle cleaning for teeth and gums. Highly recommended for those who have sensitive or bleeding gums.
Deep Clean. If you want to have a refreshing and deep cleaning of your teeth and gums, this power button is great to use.
Oral hygiene is very important. Plaque should be removed every time we brush our teeth because the longer it stays the more it becomes hard to remove. Later on, without noticing it damages our teeth and can do further damage. According to dental health expert's bacteria get inside our body and enters the bloodstream through our mouth. Imagine how simple issues lead to serious health problems.
Items Inside the Philips Sonicare DiamondClean Sonic Brush Bristle
Glass charger. The product is guaranteed heavy duty with 3 weeks of battery lifespan before recharging again. The handle has a battery icon that illuminates whenever it needs charging, full, or empty. Sonicare diamond clean Charger on Amazon comes with the classy and glossy case, modern and serves a dual purpose. This is unlike other cases because the case can serve as its charger as well.
The glass charger of Diamond Clean Sonicare comes in a pair. First is the glass in which you place your toothbrush handle for recharging and the second one is charging base.
Two Brush Heads. The price is worth it all because aside from the toothbrush itself there is another one reserved. So, the price is not just for one but for two brush heads and each brush head has its own Sonice brush on Amazon protector.
This is unlike other power toothbrushes that are out in the market. Have you experienced buying one before? I did, but no brush protector inside. Toothbrushes need to be clean so if no brush protector to cover it more likely to expose it to dirt especially if you bring it when traveling.
USB travelers' charger. Aside from the glass charger mentioned a while ago, you can also use the USB wall adapter. You can have it charged directly in your laptop. It means, if you travel and you happened to forget the glass charge, you can use your laptop to charge. Great feature, no hassles!
Handle. You can choose from 4 different colors (Black, White, Rose Gold, and Pink). The handle of the toothbrush is very comfortable to hold with a slim engineered design.
How to Use: Tips and Tricks
Upon purchasing, charge the toothbrush for 24hours. Read the instructions in the manual. The best feature of the product is to use effortlessly and effectively.
Wet the bristles and put a small amount of your favorite toothpaste brand. Do not press the "on" button yet.
Place the toothbrush inside your mouth and position it against the teeth with the right angle toward your gum lines.
This is the right time to click the button on/off to begin.
Only apply light pressure on your teeth. This is to maximize the product's effectiveness and to target the spot efficiently. Since your toothbrush is designed for easy and effortless use you don't need to brush and scrub your teeth.
After a few seconds of staying on the same spot, you can now glide your toothbrush back and forth. The purpose of this is to let the bristles reach the areas that are hard to reach just like your in-between teeth.
Continue to other areas and repeat the procedures to other parts of your teeth and gums.
Sonicare Diamond Clean Pros and Cons
One of the great advantages of the product is it helps whiten teeth without any medication to apply. By just using it properly in two weeks' time visible change in color of the teeth is superbly amazing.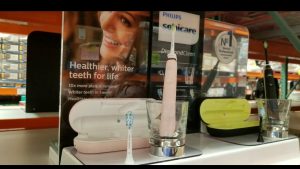 Another advantage is it helps promote healthy gums and teeth. Especially for those who have sensitive teeth and gums. This sonic brush is for them to try. Many have tried and they are really surprised and satisfied with the results. In fact, they recommend the same product to their friends and family too.
The disadvantage part of the product is if you see the light that warns to recharge, you need to charge it to achieve optimum efficiency of the product. You don't need to worry when it comes to charging because you can either use the USB traveler charger and plug it in your laptop or you can use its own glass charger.
All in all, Philips Sonicare Diamondclean is a masterpiece to all of us. It doesn't exclusively promote effortless brushing of teeth but an efficient and healthy way of cleaning the gums and teeth. How can we decline such innovation?