Best Travel Electric Toothbrush Recommendations and Buying Guide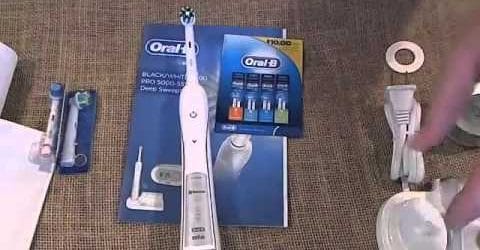 Best Travel Electric Toothbrush Recommendations and Buying Guide
So, you are probably searching for a better travel toothbrush that's why you landed on this page. Let me guess; you are using a manually operated toothbrush, am I right? Or if not you are using a battery-operated toothbrush but not good enough to clean your teeth or mouth as a whole. Whatever your reasons may be, one thing is for sure, you are not satisfied with your current toothbrush.
The fact that there are hundreds of toothbrushes being advertised, promoted, and sold in the market may it be for everyday use or travel toothbrush purpose, not all of them are guaranteed best or even good enough. They cannot justify their names, brands, and purpose as a whole, that is the sad part.
What is the top travel toothbrush?
We have 2 distinct recommendations for travel toothbrushes based on your budget and specific needs.  Which you think is better depends on your preference.
Oral B 7000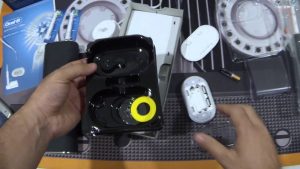 The 7000 is considered as one of the best all-around toothbrushes of Oral B. This is reviewed and critiqued in the website with several criteria as its basis. It has 6 distinct cleaning modes and comes with two amazing and great designs. So, you have the option which one suits your style or comfortable with like if you want a black or white one.
Having three brush heads, we believe that this Oral B 7000 is one of a kind and best-looking option. It has Sensitive, CrossAction, and ProWhite brush heads with a charger and premium travel toothbrush case.
Best Features:
Six amazing cleaning modes
Premium travel case plus charger
Can be used with any Oral B heads
Bluetooth Connectivity aka the SmartGuide module.
Through the Bluetooth connectivity feature, it allows your toothbrush and Smartphone to connect. With the use of an application that can be downloaded to your SmartPhone, you can then receive feedback. Such feedback or information will help you understand how much you need to do to perfect your brushing technique and achieve cleaner and whiter teeth. This feature will help you make your primary goal why on the first place you buy that toothbrush.
SmartSonic+
This one is unlike your high-end toothbrush on hand, but if you are looking for an extra one that is not too much regarding price and design, then this one is perfect for you also. Extra travel toothbrush needs not to be expensive. But it doesn't mean that it is low quality, it's just that this one is the most reasonable option you can have.
Best Features:
Lasts up to 25 days battery life
Comes with a pack of two great charging docks
Made from environment-friendly materials and solid design
Comes with four brush heads
Requirements for Recommended Travel Toothbrush
Since we are discussing travel toothbrush, let's check what are the elements and features of recommended travel toothbrush for all ages and user types.
First is the battery life. This feature is significant especially if the purpose of the toothbrush is for traveling. One of the bests is the toothbrush that comes with the powerful Lithium batteries because it lasts up to three weeks with single charging only. So, if you go abroad or go on a business trip for 1-2 weeks then you do not need to bring an extra toothbrush with you or charger for your toothbrush.
Second is the ideal travel case for your toothbrush. There are travel cases designed for a specific toothbrush only. These cases are not just your ordinary cases that any toothbrushes can use just like those ordinary ones. Why is it important to consider or check the toothbrush case? Well, primarily because it protects the toothbrush especially if it is battery operated with parts that are delicate or light-handed. The included case will also help the toothbrush lasts longer.
The third is the voltage facility. This is also an essential consideration if you travel abroad. If your toothbrush only supports the American 110v facility, then you can only use it in the US.  If your next travel destination is in Europe you will need a 240v facility since this is what they use.
But here's the good news, advanced battery operated or electric charging toothbrush can be charged through the use of USB. So, you better check on that as well because wherever you are, you can use that as your universal charger.
Given that there are hundreds of toothbrushes around the world including travel toothbrush that road warriors enjoy. Different people have own different basis of what is the best toothbrush. Some would trust depending on the brand name, features, or price. But there are some who are meticulous enough, and every detail is noted and essential.