Authentic Oral B Replacement Heads : Facts and Features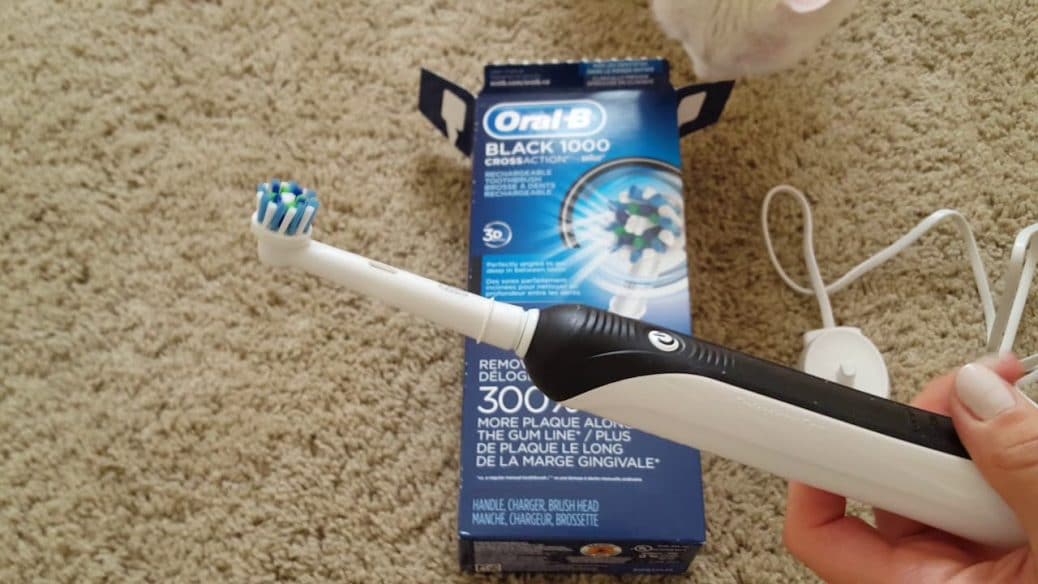 Authentic Oral B Replacement Heads : Facts and Features
Many people take for granted how vital brush head replacement is. Changing it regularly is prescribed by all dental experts. If you are using Oral B replacement battery toothbrushes, you are lucky because there are a number of options of what particular brush head you need.
Even if the toothbrush is expensive or high-tech if you fail to change the brush head after few months or required months of usage still it won't do wonders on your teeth, however, oral b replacement brush heads got an amazing reminder feature to all its users. It reminds the user to change their brush head already if its the right time. Hence, there is no excuse for you not to remember it. In case of oral b, the brush head will fade its color as its indicator.
The rigidity and the form of brush bristles are significant to maintain the effectiveness and efficiency of the toothbrush. If you notice there are different lengths, different angles, different styles intended for different purposes.
Oral-B CrossAction Replacement Brush Heads

This is also the most advanced brush head best for superior cleaning.
It has perfect bristles that are 16 degrees angle and can reach in-between teeth.
It removes up to 300% plaque especially those in the gum line.
It has a round head best designed for proper tooth cleaning.
It is recommended to be replaced every other three months.

Oral-B Flossaction Replacement Brush Heads

It sweeps away the plaque like floss for healthy gums!
It has an improved Micro Pulse cleaner for maximum plaque removal.
It has an interdental cleaning system.

Oral-B 3D White Replacement Brush Heads

It has a polishing cup, an exceptional features designed specifically for removing stains in the surface. The bristles on the other hand s best for getting rid of plaque and teeth whitening after the first day of using the toothbrush.

Oral B Replacement Heads for Gum Care

It has the softest and gentle bristles best to use for sensitive teeth and gums.
Optimum cleaning ability compared to manual toothbrushes.

Oral B Ortho Care Replacement Brush Head

This is designed for those people who have braces.
Can reach areas that are difficult to clean by an ordinary or manual toothbrush.

DEEP SWEEP

It has a deep cleaning system.
Triple cleaning action.
It has the moving power tip. This is for the hard to reach part of the back teeth.
It has short yet stationary bristles. This is particularly design for thorough cleaning.
It also has more extended and sweeping bristles. Best for deep cleaning in-between teeth.
It removes plaque 100% compared to the regular toothbrush.

DUAL CLEAN

This is a dual action oral b replacement head cleans the teeth like a pro. You can't have this if you are using manual toothbrush only.
Superior gum care, cleaning, and freshening.
So, these are the oral b brush head with their respective purposes. Each has their style, design, and use. Take time to read and study which is best for you like if you have braces then choose the one that is suitable for your need to achieve the optimum result.
Some users would buy without panning or thinking. Hence, they would end up disappointed because the purpose is not being served well or achieved. So to prevent this from happening to get some idea from customer reviews and do a background check.
Oral B has already created a name in the industry, and they make good quality toothbrushes. Once you have one, you know that you will keep on buying one again and again because of its internationally acclaimed quality.
There are a number of reasons why you need oral b replacement brush heads. You need to get better and efficient quality brushing. Just like any other ordinary toothbrushes, oral b toothbrush also needs to be regularly changed in order to achieve the optimum quality. This is not just to make more money but a fact to all types and kinds of toothbrushes. In fact, dentists prescribe to buy a new toothbrush or buy new brush head if you are using a battery operated or electric toothbrushes for an instance. This is to prevent serious dental problems from happening.
But what could be the reasons why we need to buy a new one or why we need to replace the oral b replacement brush head?
First is the pressure. The pressure we put on our teeth and gums also depend on the feedback we get from the toothbrush we are using to clean our teeth. After months of using our toothbrush, we feel that the brush head is not any more efficient. The rigidity and its physical form are not as it should be anymore. You can buy Oral b replacement battery online if you need it.
So, to get rid of the plaque and achieve the best result, we tend to apply more pressure on our gums and teeth which is not recommended because it can result to unhealthy gums since too much pressure destroy the enamel of the teeth. This makes the teeth painful and sensitive.
Another reason why changing oral b replacement heads are essential is for personal hygiene. A toothbrush is a place for bacteria to stay and collected over the period making this unfit for us to use anymore. The Oral b replacement brush head should be done every three months.
Oral B replacement brush heads are best to use if your primary purpose is to have clean and white teeth and fresh breath. An ordinary or manual toothbrush can never achieve these. Throw your old toothbrush and try this oral b battery operated toothbrush. Choose which type of oral b replacement battery toothbrush suits you best.  Read reviews for more details and customer reviews for feedback.