Dental Tourism in Turkey
Dental Tourism in Turkey
Turkey has a good chance to become one of the top leading dental tourism hubs in the region; its location is in Europe and Asia which is a strategic location for many travelers. Many hospitals have international accreditation mostly in Istanbul but also in other major cities. Prices are more than affordable in Turkey where the cost of living is relatively low. Doctors are well-trained and meet international standards. Many investors invest in health tourism in Turkey, the potential is great. Private top-notch clinics for laser eye surgery and for plastic surgery have drawn into Turkey a mass amount of medical travelers in the past few years. Turkey is known for its hospitality and wonderful all-inclusive resorts and boutique hotels, one can relax after surgical intervention and recover fully before heading home. There are many private clinics in beach resorts which makes health tourism to Turkey a successful combination of surgery & vacation.
Why Turkey for Dental Tourism
The Cost of living in Turkey is low and therefore the cost of health treatments are low. Medical tourists who come to Turkey for health reasons can save up to 70% of the amount they would have paid back home. Turkey is a fascinating country to travel to; on the one hand, you can see beautiful green hilltops and on the other hand huge bustling cities like Istanbul.
Cosmetic surgery and plastic surgery are popular among medical travelers because of qualifies doctors who have years of experience with operations. Although Turkish is the official language, doctors and nurses speak English. Private clinics and hospitals are competing with each other which makes medical tourism to Turkey even more attractive. Every patient is treated in the utmost attentive care.
Healthcare system in Turkey
The healthcare system in Turkey is going in the right direction although you can still find large differences between the rural and the urban areas. Most of the population are covered by a social security scheme where employers and employees make a contribution to.
Public hospitals still lack modern equipment at times. Medical staff prefers to work in big cities rather than in rural area which makes it difficult to maintain the rural health clinics with reasonable healthcare. Doctors are well trained usually they start off studying in Turkey and then go to Germany or the US for completion of their medical degree. University hospitals are considered the best hospitals in the country aside from private hospitals.
Dental Procedures
Private medical institutions are booming in Turkey whether its clinics or hospitals and so are the variety of dental procedures which the medical traveler can choose to do.
Bone graft- large $200 USD
Bone graft- small $100 USD
Porcelain veneers $200 USD
Sinus lifting $550 USD
Laser teeth whitening $200 USD
Standard implant crown with abutment $300 USD
Standard titanium dental implant $850 USD
Tourism in Turkey
Istanbul is one of the biggest, busiest cities in the world. The fascinating Grand Bazaar market, Topkapi Palace, home of the Sultans for around four hundred years, the Blue Mosque and Dolmabache Palace, one of the most dazzling palaces in the world. Ankara the capital has amazing museums and is worth visiting. If you want a bit of relaxation then go to Antalya with its beaches and all-inclusive deluxe hotels. From Antalya, you can go sightseeing to Kemer with its marvelous scenery. Turkey has divine cuisine. Dishes of meat and vegetables, rice and excellent desserts. Every traveler can find what to do in Turkey, people are friendly and warm and the prices are cheap.
Dental Tourism in Turkey. Istanbul, Izmir Dentistry Abroad.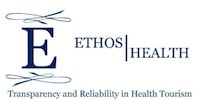 Turkey is a popular destination for dental tourists. Turkish Medical Institutions serve an estimated 15,000 foreign patients every year. Western patients usually get a package deal that includes flights, transfers, hotels, treatment and often a post-operative vacation.
With a high level of expertise in Turkey's private dental clinics, dentists are trained to the same high standards as the rest of Europe and most of them speak English.  Dental clinics are modern and clean with state of the art equipment.
Ethos Health Clinics in Turkey

Ethos Health Clinics in Turkey has been offering the highest quality dental treatments to international patients with its professional dental tourism staff and skilled dentists. We understand the needs of dental tourists very well and treat with the utmost care.
Our dentists carry out hundreds of successful implant treatments and cosmetics dentistry procedures every year. The best suitable treatment plan is offered after a thorough examination by a specialist dentist team. There are no surprises and hidden cost, Ethos Health is a transparent company. Plus all professional services and quality treatment you would have a wonderful Turkey holiday with a perfect climate and unbeatable hospitality.
Our clinics offer treatment in general and cosmetic dentistry and their dentists specialize in endodontics, prosthetics, surgery, periodontics, periodontology, and orthodontics. Many of Ethos Health services come free of charge. We understand the importance of long term after-care and our team of international specialists have a proven track record.
The team of specialists at Ethos Health is warm and friendly and all members of staff will go beyond the call of duty to make sure you receive the best service possible. Our clinics are based in Izmir and Istanbul which allows for choice and flexibility. We are keen to assist dental tourists to make sure our patients receive the best dental care abroad and have a memorable holiday at the same time.
Dental services in Turkey that are FREE of charge at Ethos Health
Your first consultation and thorough dental assessment are free. The experts will help you to choose the most beneficial treatment after these preliminary assessments.
Holiday planning services are free including helping you to find accommodation, plan sightseeing and cultural tours. English speaking patient coordinators are available for you during your treatment.
Ethos Health provides around the clock assistance during your stay. If you have pain after your treatment or any further problems patient coordinators are at your assistance.
Travel between hotels, the clinic, and the airport is organized free of charge
Hotel Stay for some patients whose treatments cost over a certain amount. Please get in touch for details.
Post-treatment care: You and your health are important to us. We offer you long term aftercare and you can contact us with questions you have when you are back home.
Dentistry at Ethos Health, dentists in Turkey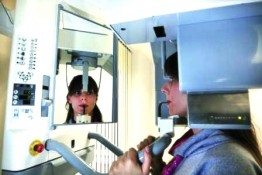 Diagnostic services
Consultation
X-ray (small)
X-ray (panoramic)
Annual control
Microbiologic analysis of saliva
Saliva flow and buffering capacity analysis
General dentistry
Tooth extraction
Root canal treatment
Fillings
Inlay/Onlays
Cosmetic dentistry and tooth replacement
Dental crowns
Laminate veneers
Dental implants
Teeth whitening
Opalescence Extra Boost
Teeth Whitening
Ethos Health Turkey Prices are competitive yet maintain quality.
Oral examination, preparation of treatment: Free
Panoramic x-ray: Free
Dental implant (abutment and surgery included): £580 / €695 / $825
Dental crown-porcelain: £140 / €170 / $190
Get the free quote for dental services at Ethos Health Turkey
Guarantees for treatment at Ethos Health
All dental treatments are under guarantee subject to terms&conditions. Guarantee periods for treatments are as follows:
Crowns: 5 years
Laminate veneers: 3 years
Implants: 5 years
Ethos Health is a customer oriented company. In the unlikely event of any problems, Ethos Health aims to resolve them as quickly as possible. Further details on guarantees for treatments can be provided on request.
Accommodation in Turkey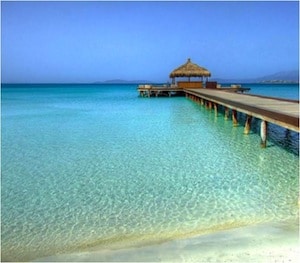 We would like you to have an unforgettable holiday with your loved one or a friend while you having your dental treatment. Keeping this in mind we provide the variety of accommodation options; 4 stars, 5 stars, city hotels or resort hotels in Kusadasi, Cesme, Izmir, and Istanbul as well as sightseeing tours. Tours are arranged upon request, for the treatments such as dental implants you would need to rest but filling, teeth whitening, dental crown treatments would allow you to do more. Depending on your choice of dental treatment you are able to tailor your own holiday and decide which one is most suitable for you.
Why choose Turkey for your dental treatment?
Turkey has always been an attractive holiday destination with its ancient ruins, turquoise beaches, cuisine, hospitality, and affordable prices. Turkey is also well known for its dental specialists. Turkish dentists go through 5 years intensive training and clinics are carefully regulated by Turkish Dental Association. Ethos Health currently offers locations in Istanbul and Izmir for your dental treatment abroad. We aim to give you flexibility and freedom of choice according to your holiday preference and convenience with regards to travel.