Navigating the Types of Dental Plans & Insurance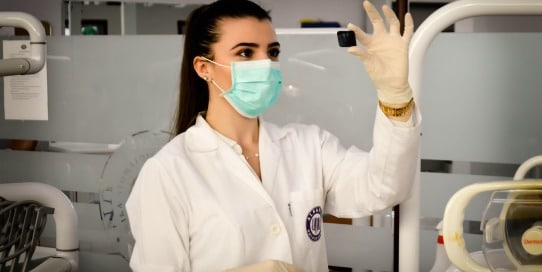 Navigating the Types of Dental Plans & Insurance
The principle behind the operation of dental plans is comparable to that of medical insurance. Similarly, monthly dues or premium are paid, and individual dental works can be availed such as dental x-rays, prophylaxis, regular oral check among other dental services possible to ensure oral care. The policies offered differ in the extent of coverage; some have more extensive plans covering dental enhancements and surgical processes otherwise known as orthodontia. In times, when specific dental service is to be availed the premium can be increased to meet with the demands of that certain dental procedure.
Example of One Dental Health Care Plan – DMHO
An example of a model dental health care plan, as an illustration, is the Dental Health Maintenance Organization (DHMO) plan is one dental plan type offered by countries like California, Texas, Colorado and Florida. The program employs merely an in-network reward system wherein the interested individual will have to choose a dental work he or she is interested and choose the provider along the list of accredited dentists of the organization. The things offered in this policy type are (1) no restrictions on the number of availed services (2) no monthly or annual deductions and (3) free preventive and diagnostic oral care procedures. Disadvantages, on the other hand, include longer waiting period as well as a shorter list of provider options because you can only opt for the practitioners who are part of the in-network system. This type of dental plan typically requires referral to specialist and co-payments for the dental procedures not covered by the policy.
DMOs – "Dental Maintenance Organizations"
Similar in Concept to HMOs, Dental Maintenance Organizations or a "DMO "is another dental health insurance plan supplier. In contrast with DHMO, this can be more affordable. The dental services to be enjoyed by the policyholder can be acquired from the primary dental health professional that should also be a part of the organization's member network. Referral is needed in instances when certain dental procedures are to be undergone, and the work of a specialist is required. However, for those policyholders who have more comprehensive coverage including such procedure, no referral is needed to avail of such.
Indemnity Dental Health Care Plans
In the indemnity health insurance plans, otherwise known as reimbursement plan, the freedom to choose when and where to pay out the policy is left to the policyholder alone. He or she will have all the right to determine when and how to use his or her plan. Anybody can obtain this plan as a business owner or an employee. Here the amount spent for a particular dental procedure is personally paid first by the policyholder then refunded or paid back by the policy provider at a later time and not in full amount. Most often only a certain percentage of the total expenses can be reimbursed by the plan provider. Several forms need filling out before you can get repayment.
Another Type of Dental Insurance – Managed-Proper Care
Another type of health policy known as managed-proper care programs makes use of a network of dental providers. The dental practitioners who are included in the network agreed to tender their services at a pre-determined rate. Some dental care providers are even pleasant enough to perform the claiming of the charge right to the policy company provider. This means you are less bothered by forms that need filling and by funds from your pocket. However, you might not have the luxury of employing a wide range of option for dentists since only those who are part of the in-network system participate in this policy which is the contrary of indemnity plan.
Preferred Provider (PPO) Dental Insurance Organizations
If you want to enjoy a wider variety of dental provider, a PPO may be for you, Preferred Provider Organization (PPO) or Participating Dental Network (PDN) plans could give you the best deal. Here the policyholder is given the luxury to choose his or her desired dental practitioner. No referral is needed although a great markdown can be enjoyed if you opted to take the services of the practitioners that are members of the PDN or PPO. There can be monthly and annual dues to be rendered by the policyholders.
Dental insurance can be pretty costly, the additional burden to your financial plan can be encountered that opting not to have the health policy is so easy. However, the drawback of skipping the policy can be significant as well since you might not be able to visit your dentist for periodic cleaning and check-ups which are required in ensuring the health of your oral cavity lead to significantly compromised dental health.
Summary: Wide Variety of Dental Insurance Plans Available
Dental care is an absolute part of the overall well-being of individuals that including this on the health care charges of companies is worth so much. There are now various categories of dental insurance plans that can make this service more available to most of the population and thus make its value in well-being more observable.