Best Dentists In Los Angeles
Best Dentists In Los Angeles
Los Angeles Dentist Reviews
Searching for a dentist in Los Angeles can be daunting, as it can feel like you're looking for a needle in a haystack. Sure, you can take recommendations from people you trust, but the best way to find a good dentist is to read unbiased patient reviews. It's important to be aware of sources like yellow pages and 1-800-dentist, as they are unreliable sources of information.
Top Dentists in Los Angeles
To make your search easier, we've compiled a list of quality dentists in the Los Angeles area that we recommend. With this list, you can rest assured that you'll find a great dentist for yourself and your family.
Dr. Bill Dorfman
2080 Century Park E Ste 1601 Los Angeles, CA 90067: 888-655-6236

Dr. Bill Dorfman is not just a famous cosmetic and general dentist; he is THE most famous cosmetic dentist worldwide. Affectionately known as "America's Dentist," Dr. Bill is widely recognized worldwide as a leading dentist responsible for creating smiles for many of Hollywood's brightest stars. – billdorfmandds.com
Beverly Hills Dr. Joseph Goodman
241 1/2 S. Beverly Dr. Suite 201 Beverly Hills, CA 90212: 424-344-4877

Dr. Goodman was one of the first dentists in Germany to use porcelain veneers in the early '90s when veneers were not as commonly used due to limitations in adhesion and available materials. Colleagues back then often dismissed Dr. Goodman's efforts in achieving dental excellence in porcelain veneers as "unrealistic", "short term", and "unpredictable", not knowing or understanding the full potential of veneers in cosmetic dentistry. –  topbeverlyhillsdentist.com
River Dentistry Downtown LA Dental
404 S. Figueroa St., Suite 207 Los Angeles, CA 90071: 213-486-0006

Dr. Charles Huang, a beloved Los Angeles dentist affectionately known to many of his patients as Dr. Charlie, has provided exceptional personalized pain-free dental care to residents of Downtown Los Angeles for over five years. Finding a reliable full-service LA dental office can be challenging, so Dr. Charlie's gentle demeanor and easy dental care soon developed quite a following – check out his reviews on Yelp and Google+ or LA dental patients' testimonials on our website! – riverdentistry.com
Downtown Dental
255 S Grand Avenue Ste 204, Los Angeles, CA 90012: (213) 620-5777
A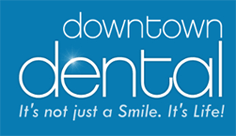 t Downtown Dental, we learn about our patients – their medical histories, families, and dental goals. Building a bond of friendship and trust helps us serve your dental needs more effectively. We feel it is also essential and fair that you know a bit about us. –
downtowndentalla.com
Mid Wilshire Dentistry
3460 Wilshire Blvd #210 Los Angeles, CA 90010: (213) 550-2357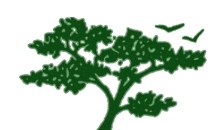 Mid Wilshire Dentistry is a Los Angeles based family dentist practice that treats patients of all ages. We are committed to delivering the highest quality dental care using state-of-the-art equipment. – midwilshiredentistry.com
Blue Pearl Dentistry
1080 South La Cienega Boulevard, Suite 206, Los Angeles, CA 90035: 424-288-4175

Robert Huang, D.D.S., is a leading dentist in the Carthay, Los Angeles area, focusing on providing superior dental care with a compassionate approach and amazing results. Born and raised in Santa Monica, Dr. Huang has spent nearly a decade working with his uncles in a group practice in San Gabriel. His new practice in Los Angeles provides Dr. Huang with a new, state-of-the-art facility where he can continue to provide top-quality care to patients of all ages. – bluepearldentistry.com
New Image Dental
1608 Centinela Ave, Ste 7, Inglewood, CA 90302: (310) 216-9600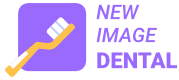 New Image Dental provides personalized dental care in Los Angeles using state-of-the-art technology and pain-free dentistry. We understand how intimidating it can be to visit the dentist. Thus, we strive to educate our patients and make them comfortable during exams or procedures. – newimagedental.org
Dr. Robert Tamaki
8540 S Sepulveda Blvd #810 Los Angeles, CA 90045: (310) 402-0156

We also perform emergency dentist services, including bonding, root canals, crowns, and bridges. As local dentists, we create lifelong relationships with our patients and their families and work to ensure they receive treatments in a comfortable and relaxed environment. – drroberttamaki.com
Marina Dental Care
12732 W Washington Blvd. Suite D Los Angeles, CA 90066: (310) 827-7467

When you visit our dental office, your smile is our top priority. Our entire team is dedicated to providing you with the personalized, quality dental care you deserve. – drmarinarios.com
Dani Benyaminy, DDS
10700 Santa Monica Blvd. Suite 301, Los Angeles, CA 90025: (310) 910-9950

Dani Benyaminy, DDS, is a top-rated dentist offering a full scope of general and cosmetic procedures and preventative care to patients throughout the Westside of Los Angeles, including Brentwood, Beverly Hills, and Santa Monica. At his state-of-the-art office in the Century City/Westwood area, Dr. Dani, as patients call him, is committed to restoring optimum oral health and enhancing the natural beauty of every patient's smile. – drdanib.com
Smile L.A
523 W 6th St Suite 202, Los Angeles, CA 90014: 213-336-8478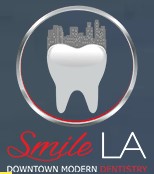 Here at Smile L.A., Dr. K and his staff take pride in putting their patients as a top priority and providing them with the best customer service and dental care. They use the finest tools, equipment, and materials and collaborate with the best dental laboratory to ensure patients receive the highest-quality, customized crowns, dentures, and other dental work they need. – smilela.com
Larchmont Dental Associates
581 N Larchmont Blvd, Los Angeles, CA 90004: (323) 465-2127

As a Los Angeles Cosmetic Dentist, Larchmont Dental Associates strives to provide our patients with the latest and best dental techniques. Dr. Michael Kezian, a Dentist in Los Angeles, is committed to providing you with the highest standard of personalized dental care gently and professionally. – larchmontdentists.com
Dillon Dental
10505 West Pico Blvd, West Los Angeles, CA 90064: (310) 475-0617

Our office strives to provide the best dentistry at the best price. Our dentist, Dr. Patrick H. Dillon, has many years of experience providing high-quality, affordable care to residents of West Los Angeles and the surrounding areas. Our newly remodeled office is beautiful and equipped with the latest dental technology, including digital radiography, DIAGNOdent laser cavity detection, and intraoral cameras.  – dillondental.com
Beverly Grove Dentistry
6200 Wilshire Blvd., Suite 1109, Los Angeles, CA 90048: 323-933-9341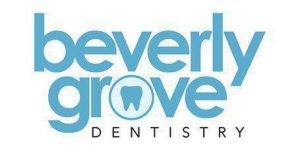 Located in the heart of Los Angeles, Beverly Grove Dentistry is committed to providing you and your family with safe, gentle, high-quality dental care. We understand that you, or your child, may feel anxious about visiting the dentist. We are sensitive to your needs, and our goal is to make you feel comfortable visiting our practice while providing the best care possible. – beverlygrovedentistry.com
GLO Modern Dentistry
7080 Hollywood Blvd #808 Los Angeles CA 90028: 323-880-1900

GLO Modern Dentistry focuses on creating a feeling of health and well-being for you and your family. We provide a full range of general and cosmetic dentistry. We will refer you to specialists for complex procedures if necessary, and the most experienced dental professional team will always treat you to meet your unique needs. – glomoderndental.com
Westwood Dental Smiles
10921 Wilshire BLVD #1112 Los Angeles CA 90024: 424-276-0915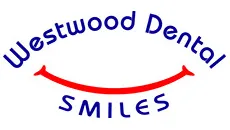 Westwood Dental Smiles is Los Angeles' premiere restorative and cosmetic dental practice. We are a multi-specialty clinic providing cutting-edge care in a stress-free environment. We offer high-quality restorations, hygiene and preventive care, Invisalign invisible braces, teeth whitening, laser cleaning and periodontal treatment, dental implant surgery and restoration, and sedation dentistry. –  westwooddentalsmiles.com
Eagle Rock Family Dentistry
2525 Colorado Blvd Suite A Los Angeles, CA 90041: (323) 621-3100

At Eagle Rock Family Dentistry, our philosophy is to treat the whole person – with a special focus on how your teeth and gums relate to your total body health. We want you to be confident that your smile achieves your comfort, function, and appearance goals. – eaglerockdentistry.com
Wilshire Smile Studio Dental Group
6200 Wilshire Blvd. Ste. 1609 LA, CA 90048: (323) 336-8478

Welcome to Wilshire Smile Studio Dental Group of Los Angeles, CA. Our friendly team and knowledgeable staff are dedicated to making every visit to our office a great experience. Expert dental care is provided with a warm, personal touch in a comfortable, relaxed setting. – ladentist.com
Famous Hollywood Dental Care
6464 Sunset Boulevard, Suite 1080 Hollywood CA 90028: 323.461.4676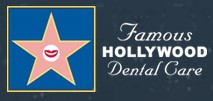 Choosing the right dentist for you and your family is one of life's most important decisions. At Famous Hollywood Dental Care, we're ready to give you and your family the quality dental care you deserve. Now that movie-star smile you've always wanted can be as close as your mirror. Dr. Fariba Kalantari can perfect your smile through porcelain restorations, porcelain veneers, teeth whitening (Zoom whitening), dental implants, and other state-of-the-art treatments. We also offer dentistry for children. – hollywooddentalcare.com
Personal Dental Office
6222 Wilshire Blvd. #103 Los Angeles, CA 90048: 323-933-4444

We strive to deliver the best diagnosis and treatment that dentistry has to offer. We believe these goals can be met through a continuous and open dialogue between you and our team. Each operatory is equipped with patient education software, which will assist us in translating dental terminology into a patient-friendly format, which will help you make the best decisions about your treatment. – personaldentaloffice.com
Dentistry Downtown LA
626 Wilshire Blvd Ste 920 Los Angeles, CA 90017: (213) 622-9159

Our priority is to provide a caring environment to focus on your dental needs and concerns. This office is committed to educating and listening to our patients so that we can improve your overall smile, aesthetics, and well-being. We focus on a comprehensive treatment approach with a cosmetic concern for the teeth and the gum tissue's stability. – dentistrydowntownla.com
Calm Dental
525 S. Olive St. Los Angeles, CA 90013: (213) 647-2566

As the leading dentist in Los Angeles, our primary goal is to eliminate any fears you may have about visiting the dentist.  We have a team of highly experienced dentists with extensive training in the various branches of dentistry we offer at our dental clinic. – calmdental.com
Forever Smile General and Cosmetic Dentistry
5757 Wilshire Boulevard Suite 350 Los Angeles , CA 90036: 323-634-9004

Dr. Shelyan is an expert at listening to his patients and their concerns, and together with the patient, they plan a dental treatment that best benefits the patient's oral health. He has always been interested in the artistic aspect of his career, Cosmetic Dentistry. – forever-smile.com
West Coast Dental
1725 W 6th St Los Angeles, CA 90017: 213-413-5151

In 1991, a group of dedicated dental professionals saw the need for quality and multi-specialty dental care in many communities throughout the greater Los Angeles area. Their vision was to open state-of-the-art dental care practices that would combine the highest standard of care, the latest technologies, and the services of talented general dentists and specialists to meet the needs of the communities they serve. –  westcoastdental.com
Silva A Arejian DDS
1127 Wilshire Blvd #509, Los Angeles, CA 90017: 213-481-2080

We are committed to providing quality healthcare to families in the Los Angeles area and treating patients of all ages. We offer comprehensive solutions to our patient's oral health needs. Believing in the importance of listening to our patients, we take the time to truly understand each person's needs, goals, and lifestyle.  – smilesinlosangeles.com
Museum Dental Center
5757 Wilshire Blvd., #5 Los Angeles, CA 90036: (323) 933-3855

Museum Dental Center serves Los Angeles & Beverly Hills, California. Led by Dr. Mohammed Khalifeh, our office is renowned for providing our patients with the highest quality dental care available. Our state-of-the-art practice uses the latest technology to specialize in preventive, cosmetic, restorative, and implant dentistry. – museumdental.com
Los Angeles Dental Arts
8540 S. Sepulveda Blvd, Suite 918, Los Angeles, CA 90045: (310) 670-0379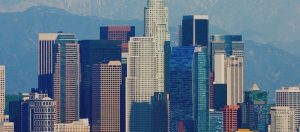 As a biomimetic dentist, Dr. Burnett believes in conserving teeth without destroying additional structures. Biomimetic dentistry is a technique that differs from traditional dentistry because it treats fractured, decayed, or weak teeth in a way that seals them and keeps them protected against bacterial infection, and favors tooth structure preservation rather than destruction as a measure of dental treatment. – losangelesdentalarts.com
Beverly Hills Aesthetic Dentistry
435 N Bedford Dr #414, Beverly Hills, CA 90210: 310-276-2088

Everyone wants a gentle dentist, and Dr. Hanam-Jahr makes gentleness an art. She takes the time to understand your feelings about dental care and is sensitive to your concerns. She also uses advanced techniques that make dental care easier for the most anxious patients. – mybeverlyhillsdentist.com
Westside Dental Associates
2990 S Sepulveda Blvd, Suite 204 Los Angeles, CA 90064: (310) 907-7987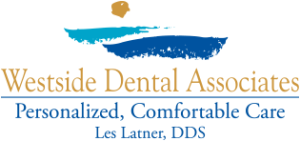 Dr. Les Latner has been treating patients with experienced, personalized dental care since 1985, and over 30 years later, he has become one of the Los Angeles area's premier dentists. At Westside Dental Associates, patients can rest assured that their valuable oral health is in the hands of a seasoned and dedicated professional who knows how to create results that exceed expectations. – leslatnerdds.com
Brentwood Dental Care
11600 Wilshire Boulevard Los Angeles, CA 90025: (310) 444-9900

Dr. Weisberg uses proven, advanced, and painless techniques of modern dentistry. He is committed to providing patients with the highest level of comfort. – brentwooddentalcare.net
Modern Age Dentistry
3151 Glendale Blvd, Los Angeles, CA 90039 : 323-660-1205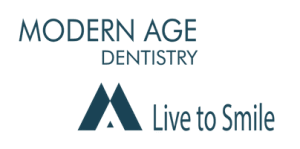 Modern Age Dentistry has reinvented the traditional dental practice. Warm, bright, and inviting Modern Age Dentistry offices to serve patients in Ojai, Atwater Village, and West Hills, California. With over 25 years of experience, Ali Sadeghi, DDS, and his highly-skilled team specialize in family dentistry, general dentistry, advanced cosmetic dentistry, and implants. – modernagedentistry.com
Smile Perfector Dental Group
6200 Wilshire Blvd, #1709, Los Angeles, CA 90048 : 323-634-6334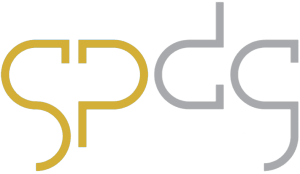 Smile Perfector Dental Group provides comprehensive dentistry in Los Angeles, California, and sees patients from the surrounding areas of Beverly Hills, Hollywood, Culver City, West Hollywood, Miracle Mile, and Downtown Los Angeles. Our personable team of professionals and dentists work hard to bring you a dental experience that is comfortable and professional.  – smileperfector.com
Brentwood Dental Group
11980 San Vicente Boulevard, Suite 660 Los Angeles, CA 90049: 310-979-8345

At Brentwood Dental Group, we seek to deliver the highest standard of excellence in dentistry to improve your oral health and provide you with a more beautiful smile. Our friendly and knowledgeable staff are trained to accommodate you and any special needs you might have to create a warm and welcoming atmosphere from the moment you schedule your first appointment. – brentwooddental.com
Dental Pros
1018 1/2 Vermont Ave, Los Angeles, CA 90029: (323) 825-3415

At our Los Angeles practice, we are dedicated to providing the finest dental care to the members of the Los Angeles community and its surrounding environs. Our dental office uses state-of-the-art equipment and cutting-edge technology and upholds the strictest sterilization techniques. We know many people may feel anxious about visiting the dentist, so our goal is to make your visit with us as pain and anxiety-free as possible. –  dentalprossmiles.com
Zen Dental
524 S. Spring St. Los Angeles, CA 90013: (213) 623-1129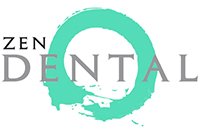 Our number one goal is patient comfort. Being a full-service dental office, we offer various dental services, each catering to your needs. Whether a simple cleaning or an extensive makeover, our team is ready to help you get to where you want to be. – zendental.com
Dream Smiles Dental Arts
6360 Wilshire Blvd., Suite 510 Los Angeles, CA 90048: (323) 655-0865

At Dream Smiles Dental Arts, Dr. Nelly is a premier provider and specialist of several treatments. She proudly offers many of the best, most affordable services to cater to your dental needs.  –  dreamsmilesla.com
Dr. Kourosh Maddahi
436 N Roxbury Dr #202 Beverly Hills, CA 90210: (310) 888-7797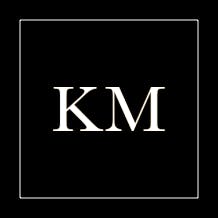 His patients include prominent celebrities, models, entrepreneurs, businessmen, and women worldwide with two things in common. Firstly, they know their image is critical to their self-confidence and success. Perhaps most importantly, they are looking for the best Beverly Hills cosmetic dentistry and Anti-Aging dentistry. – drmaddahi.com
BioDental
17200 Ventura Blvd #314 Encino, CA 91316: (818) 725-1489

Situated in the heart of Encino, California, BioDental is in a perfect location to give all Los Angeles residents convenient access to exceptional dental care.  – mybiodental.com
Dr. Marashi
11777 San Vicente Boulevard, Suite 521 Los Angeles, CA 90049: 310.820.0300

An industry leader and innovator, Dr. Jon Marashi excel in artistic dental restoration that is highly customized to meet the needs of his patients. He personally hand sculpts each smile using microscope precision to create a remarkably natural aesthetic, garnering him industry-wide accolades and a loyal patient following. – drmarashi.com
Business Results 1 - 10 of 6200
John Kim, DDS - Cal Dental Group
General Dentistry, Cosmetic Dentists
936 Crenshaw Blvd, Ste 101, Los Angeles, CA 90019
Periodontists, Orthodontists, Cosmetic Dentists
621 S Western Ave, Ste 201, CGV Cinemas, Los Angeles, CA 90005
Cosmetic Dentists, General Dentistry
6200 Wilshire Blvd, Ste 1109, Los Angeles, CA 90048
Orthodontists, General Dentistry, Pediatric Dentists
10700 Santa Monica Blvd, Ste 140, Los Angeles, CA 90025
Cosmetic Dentists, General Dentistry
10700 Santa Monica Blvd, Ste 301, Los Angeles, CA 90025
Cosmetic Dentists, General Dentistry, Endodontists
10921 Wilshire Blvd, Ste 904, Los Angeles, CA 90024
Cosmetic Dentists, General Dentistry
1080 S La Cienega Blvd, Ste 206, Los Angeles, CA 90035
Smile Recreation by Dr. Bernard Baseri
Cosmetic Dentists, Periodontists, General Dentistry
6221 Wilshire Blvd, Ste 517, Los Angeles, CA 90048
General Dentistry, Cosmetic Dentists, Endodontists
1127 Wilshire Blvd, Ste 918, Los Angeles, CA 90017
Cosmetic Dentists, General Dentistry
2975 Wilshire Blvd, Ste 400, Los Angeles, CA 90010