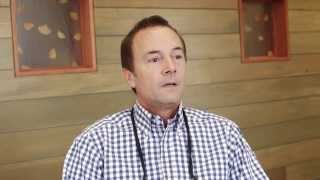 Best Dentists In Denver CO
Best Dentists In Denver CO
Denver Dentist Reviews
Updated 8/02/22. Finding a good, qualified dentist for yourself and/or family in Denver can often be very stressful, much like searching for a needle in a haystack. Aside from recommendations given to you by people you trust, the best way to find a dentist in Denver is through unbiased patient reviews of dentists. Many dentists advertise through channels like yellowpages and 1-800-dentist – you should bypass recommendations from those channels, since they are not real. Here are a list of quality dentists that we recommend for the Denver area.
Top Dentists In Denver
Perfect Teeth
Our entire organization is built around the philosophy of "letting dentists be dentists." With our support team handling the business services, our dentists get to focus solely on what they do best – building lifelong relationships with their patients while providing great dental care. – perfectteeth.com
Cherry Creek Dentist
Choosing a Cherry Creek dentist is a major investment in the future and a big decision when it comes to having the perfect smile along with having good oral health.  Our staff is highly trained and dedicated to providing a superior level of general dentistry. – cherry-creekdentist.com
Pearl Dentistry
As experienced Denver cosmetic dentists, Dr. Stefanie Walker and Dr. Jayme Glamm have years of experience helping patients of all ages reach their smile goals and discover the teeth of their dreams. From porcelain veneers to teeth whitening to Invisalign®, let us help create a treatment plan custom-tailored to your wants, needs and desires. – pearldentistrydenver.com
Barotz Dental
At Barotz Dental, we offer Total Dental Solutions, giving us the ability to provide comprehensive, quality dental care for our patients in the quickest manner possible. We often refer to this as Q-Squared, short for Quality Quickly. Nowadays, consumers deserve more than just quality work, they deserve quality work and they deserve it quickly, without having to be referred from specialist to specialist. –  barotzdental.com
Levin Family Dental
We're passionate about your smile – whether you're coming for a routine cleaning or cosmetic dentistry like veneers, dental implants or crowns, your comfort and satisfaction are our top priority. Along with exceptional quality workmanship, you'll enjoy the state-of-the-art technology at our Central Denver clinic, for fast, effective and often pain-free treatments. Our team of highly-qualified and passionate dental professionals offers a full range of dental and oral hygiene solutions, including same-day crowns. – levinfamilydental.com
Corson Dentistry
At Corson Dentistry we are firm believers in the Golden Rule of Life: Only do to others as you would wish them to do to you. This means to us our patients should be treated like family members, and we will always strive to make them feel that way. Comfort, Compassion and Convenience are the three pillars that our reputation will be built upon. By utilizing the technological advances available in the field of dentistry as well as staying abreast of all the newest clinical techniques, we know you will feel like one of the family. – corsondentistry.com
Thomas E. Ouellette, DDS
Our dentist in Denver, Colorado, is aided by personable team members who work well together and treat our patients like family. Patients of all ages will enjoy visiting our friendly team for quality oral health care. – lododentist.com
4th Avenue Family Dentistry
Our practice can provide a wide range of dental services. We can typically provide every type of dental service without having to refer you to other specialties. This flexibility saves you time and keeps your total dental care within one practice. Our emphasis is on total preventive care for our patients. – 4thavenuefamilydentistry.com
Governor's Park Dental Group
At Governor's Park Dental Group, we believe in Wellness Dentistry – a concept that means we care about your overall health, not just your dental needs.  We understand that there is a scientific correlation between inflammation, heart disease and your oral bacteria.  We feel strongly that by fully caring for your oral health and helping you achieve and maintain healthy bacteria, we can significantly improve and reduce your overall inflammation and other health factors. – govparkdental.com
Riverfront Dental Designs
Riverfront Dental Designs feels like a modern twist on the small town dentist: open, honest and friendly. Everyone here is easy to talk to, we go out of our way to make the experience all about you. We find out exactly what your oral healthcare needs are and only move forward with what you are comfortable with. At our practice, healthy smiles are a combination of aesthetics and function, and our team will work with you to achieve just that. Dr. Hall opened his practice specifically to make great dental care in a relaxed atmosphere available to all the practice's neighbors. – riverfrontdentaldenver.com
Stamm Dental
Dr. Heather Stamm offers a comprehensive range of quality dental services for you and your entire family. At Stamm Dental, we provide gentle, compassionate care to patients of all ages and strive to make going to the dentist a more enjoyable experience. Our commitment to providing care of the highest quality allows us to achieve consistently great results and ensure that your experience with us will be a positive one. – cosmeticdentistrydenver.com
Mark Frank DDS
Our desire is to provide a comfortable, caring environment created by an enthusiastic and sensitive treatment team. In our office we show our commitment to quality dental service by ensuring that you understand why and how a procedure is performed. – markfrankdds.com
LêDowns Dentistry
At LêDowns Dentistry we focus on comprehensive oral health care. We offer a wide range of cosmetic, preventative, restorative services that range from simple, routine check-ups and cleanings to complicated full-mouth rehabilitation treatment. In every procedure, we utilize the latest in dental technology to ensure patient comfort and speedy post-operative recovery.  – ledownsdentistry.com
Metro Dental Care
At Metropolitan Dental Care, we have multiple experienced dentists on staff, including a periodontist and orthodontist. We have been proudly delivering exceptional, full-service dentistry for patients in the Denver area for over 30 years. Because of our wide range of expertise, we can provide patients with the care they need all in one office. Whether you require a simple dental filling or are looking for an effective tooth replacement option, we have what you need to improve the health and aesthetics of your smile. – denverclearbraces.com
Icon Dental
By taking a modern approach to dental care, we are able to offer patients a service that is centered on cutting edge technology and a positive patient experience. At Icon Dental, we provide thorough, detailed treatment and will clearly communicate exactly what we recommend to get you in the best health possible. – icondentaldenver.com
Highlands Dentists
Highlands Dentists, in the Highlands neighborhood of North Denver, makes your smile a priority and looks forward to serving your needs.  Highlands Dentists offers options to serve all of your dental needs in Sunnyside, Berkeley, LoHi, Highlands, LoDo, Ballpark RiNo, Bakers, Cap Hill, Sloan's Lake and Edgewater.  Dr. Jozsa provides modern techniques including CEREC CAD/CAM crown, Digital X-rays, an intraoral camera, digital records, professional teeth whitening, porcelain veneers, tooth bonding, white fillings, dentures, Invisalign, crowns, bridges and implants.   – highlandsdentists.com
Denver Clear Braces
Dr. Lyons has extensive knowledge in Invisalign®, General and Cosmetic Dentistry and provides her patients with the very best dental care. She graduated from The University of Colorado School of Dentistry in 1988. – denverclearbraces.com
Advanced Aesthetic Dentistry
Advanced Aesthetic Dentistry is your go-to dentist in downtown Denver for all of your general, restorative, and cosmetic dentistry needs. Dr. William Paini and our entire team have the expertise you look for in a healthcare provider and the compassion you look for in a friend. Through our dedication to outstanding patient care, we are committed to continuing education and investment in the latest technology to help you achieve a lifetime of oral health and wellness. – ddsdenver.com
City Smiles
Dr. Mayer and the City Smiles team welcome you to our dental office. City Smiles family dentistry is a patient focused general dental office. We go above and beyond for our patients by offering the highest standard of dental treatment in a comfortable, relaxed and friendly environment. We work together as a team to educate and motivate, so our patients have healthy teeth and gums for a lifetime. – city-smiles.com.com
Creekview Dental
We know that choosing a dental practice in Denver, CO isn't easy, but we also know that there's only one clear choice – Creekview Dental. Our Cherry Creek dental office offers patients comprehensive, state-of-the-art dental care with a personal touch. Long-term employees get to know each patient and truly care about them. With more than 30 years of dentistry experience, our practice knows how to keep patients smiling. – creekviewdds.com
University Dental Arts
University Dental Arts offers a range of superior family and cosmetic dental care that is unsurpassed in quality, comfort, and beautiful results. With over three decades of experience, Dr. David Redford has more than just experience on his side. His friendly, easy-going personality has gained the trust of thousands of patients throughout the region and has qualified him as one of the Top Dentists for several years running. – universitydentalarts.com
Bissell Dental Group
Bissell Dental Group is ready to give every member of your family the best dental care available. We specialize in dental care for all ages, so you can feel confident that your family receives the best care.- bisselldentalgroup.com
58 Dental
At 58 Dental, our goal is to provide healthy and beautiful smiles to those looking for a dentist in the Denver, CO and surrounding areas with the highest quality dental care. We offer general dentistry, pediatric dentistry and specialized dentistry services such as veneers, dental crowns, dentures and much more. When you leave our office, we want you to feel happy and satisfied with the services you've received. – 58dental.com
A Wild Smile
We believe that a child's first visit to our dental office should be fun, educational and most of all, make a positive impression. This approach allows us to provide the highest level of dental health care for your child. We are an educational based, prevention focused pediatric dental practice where your children's imagination will be embraced through our innovative approach to dentistry. – awildsmile.com
Gary Hagen DDS
Our Mission is to create a caring environment that provides our friends with the highest quality dental care possible. We are committed to an extraordinary service experience. It is spiritually rewarding to help our friends be healthy and keep their natural teeth. We agree to learn and grow each day while having fun. Look no further when looking for a Denver dentist. – cherrycreekdds.com
Glenn Family Dentistry
Glenn Family Dentistry is a general family dental practice located in southeast Denver that serves Denver and the greater metropolitan area including the suburbs. Our mission is to ensure the highest quality of service and to make your dental experience positive and pain-free. Our services include general family, preventative, geriatric, pediatric, and cosmetic dentistry. – glennfamilydentistry.com
Gentle Smiles of Colorado
At Gentle Smiles of Colorado, we are proud to offer a comprehensive range of exceptional dental procedures and treatments to patients of all ages. With three convenient office locations in Denver, Golden and Wheat Ridge, CO, we make it convenient for our patients to get the dental care they need. Whether you need a Denver dentist to provide your family with routine exams and cleanings or are interested in improving your own smile with cosmetic dentistry, we welcome you to our practice where we give our patients many reasons to smile! – gentlesmilesofcolorado.com
Louisa I. Gallegos D.D.S.
Our treatments range from single tooth reconstructions to full-mouth reconstructions, as well as dental implants and smile makeovers. Dr. Gallegos' extensive experience covers a wide range of specialty dental procedures. – louisagallegosdds.com
Signature Dentistry of Colorado
Our team of doctors and staff has a true passion for helping patients keep their smiles healthy and strong. As professionals, we understand the link between good dental health and whole body health, and we want to help you and your family achieve just that. – signaturedentistryofcolorado.com
Stapleton Modern Dental
At Stapleton Modern Dental we strive to be the best dentist office in Denver. We work to improve the patient experience while keeping your smile healthy and bright. Our team of dental experts includes regular and cosmetic dentists, endodontists, orthodontists, periodontists, and oral surgeons. – stapletonmoderndental.com
Smile high Dental Spa
Today's advanced dental treatments and materials can give you a healthier, more complete smile that can last you a lifetime. Your Denver, CO dentist, Dr. Harris, can help revitalize and maintain your teeth and gums, giving you the smile you've always wanted. – smilehighdentalspa.com
Mollner Dentistry
At Mollner Dentistry, we are capable of handling nearly every facet of dentistry from cleanings and fillings, to crowns, root canals, extractions, surgery, Invisalign, implants, whitening, Botox, and cosmetic dentistry. We have 4 doctors on staff who each have their own unique talents in dentistry: If you need a specific procedure, we can align you with the doctor who is the best fit for your problem. – mollnerdentistry.com
Dr. Robbie Baxter
We are dedicated to comprehensive dental care and cosmetic restorative enhancement for our patients. We are certified in Lumineers, Invisalign as well as Implant treatment and computerized dentistry. Our commitment to excellence is reflected in the spa like atmosphere.  – robbiebaxter.com
Downing Street Denta
At Downing Street Dental, I'm dedicated to mastering as many areas of dental care as possible to help provide all of my patients' necessary care in one place. While I provide general family dentistry procedures and specialize in cosmetic dentistry – I'm also extremely well known for emergency dental care.  – downingstreetdental.com
Denver Smile Design
Dr. Terry Egert and Dr. Chandra Kreider have been providing general and cosmetic dentistry services to families in the Denver metro area for more than 26 years. At Egert-Kreider Dental, we work with our patients so they can achieve and maintain a beautiful smile and healthier gums and teeth. – denversmiledesign.com
Kye W. Lee, DDS
At the office of Kye W. Lee, DDS, PC, we are pleased to offer various services and treatments to help you achieve the smile of your dreams. Our team is committed to giving you such a wide range of services because we want to provide a convenient, one-stop-shop for all of your dental care needs. – kyeleedds.com
Business Results 1 - 10 of 1500
General Dentistry, Cosmetic Dentists
975 Lincoln St, Ste 203, Denver, CO 80203
General Dentistry, Orthodontists, Cosmetic Dentists
1425 Market St, Ste 100, Denver, CO 80202
4th Avenue Family Dentistry
General Dentistry
390 University Blvd, Denver, CO 80206
General Dentistry, Periodontists, Cosmetic Dentists
6825 E Tennessee Ave, Ste 621, Denver, CO 80224
General Dentistry, Endodontists, Cosmetic Dentists
3600 Quebec St, Fl 2, Denver, CO 80207
Cosmetic Dentists, General Dentistry, Orthodontists
3258 Larimer St, Ste 300, Denver, CO 80205
General Dentistry
1401 Wynkoop St, Ste 160, Denver, CO 80202
General Dentistry
1905 S Pearl St, Denver, CO 80210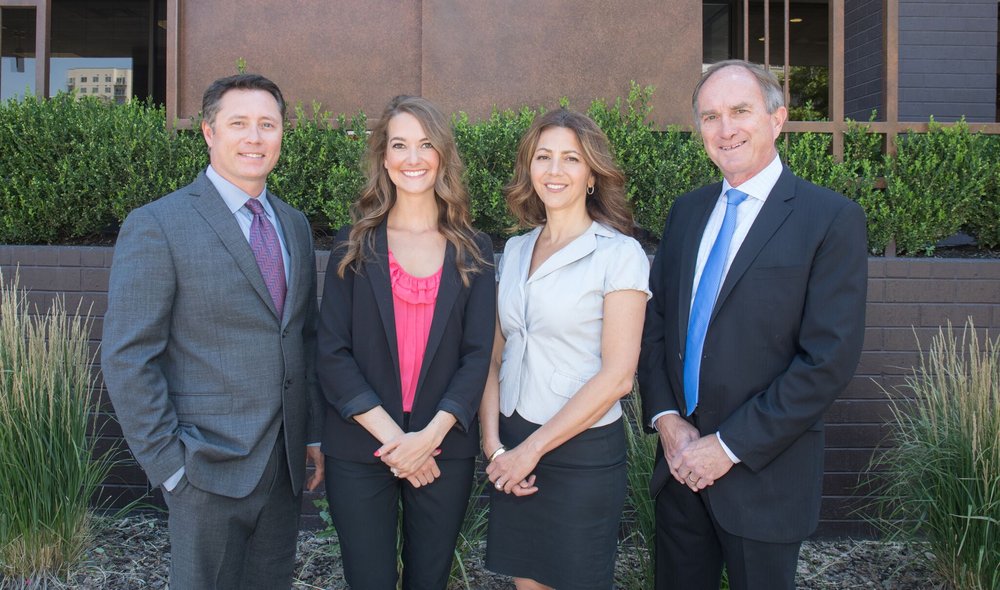 General Dentistry, Cosmetic Dentists, Endodontists
3300 E 1st Ave, Ste 300, Denver, CO 80206
Aurora Village Dental Group
Oral Surgeons, General Dentistry, Cosmetic Dentists
2250 S Parker Rd, Ste 150, Denver, CO 80231