Your Options For Teeth Whitening and Veneers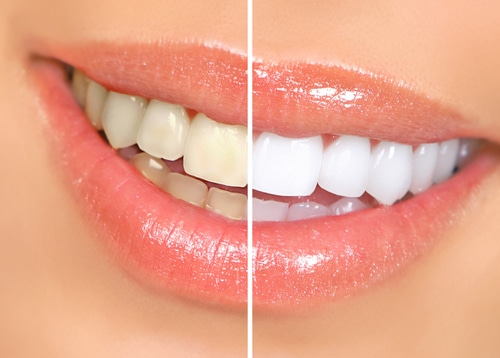 Your Options For Teeth Whitening and Veneers
Although each can be considered different procedures, teeth whitening and veneers often go hand-in-hand. Having a bright and healthy smile can do wonders for your appearance and your self-esteem. It's no wonder that the number of cosmetic dentists is at an all-time high, as countless numbers of people are in search of the perfect "Hollywood" smile. Whitening the teeth is certainly one way to add some glow to the mouth, and is a relatively simple procedure. There are some over-the-counter products which can do the job, but whitening procedures performed by dentists are far more effective and long-lasting. For the most comprehensive whitening, though, veneers are the best option.
For many patients, teeth whitening and veneers are an even better option than basic whitening procedures. Although teeth inevitably lose some of their shine with age, most people are in need of more than a simple whitening to reclaim their youthful smile. Dental veneers are the best way to repair the teeth while adding a more aesthetic appeal. Essentially thin casings which protect the outer portions of teeth, veneers are also very natural looking thanks to excellent materials such as porcelain. Even if you are not ready to make an investment in dental veneers, there are some–albeit less effective–teeth whitening methods for you to try.
Nowadays, dentists offer a number of professional whitening techniques. Some of these even include whitening from within, a process which can significantly transform the appearance of the teeth for a substantial time period. Teeth whitening and veneers is still the best combination, though, since all types of whitening effects will eventually wear off. Veneers, on the other hand, can last for decades and are highly resistant to staining.
Many people now use over-the-counter whitening products and a number of at home remedies including baking soda or hydrogen peroxide. Retail whitening kits can work for a certain amount of time, but will wear off quickly. Because these kits can cost $20 to $30 or more, paying for them can quickly add up, as well. On the other hand, baking soda and hydrogen peroxide are inexpensive, but prolonged use of either may actually produce the opposite effect. Each contains materials which, over time, will actually eat away at enamel, the process primarily responsible for yellowing of the teeth in the first place. Although it may be more expensive up front, professional whitening procedures are the best alternative, since the effects will last for many years to come.
Teeth whitening and veneers do have a few minor drawbacks. Although very durable and stain-resistant, veneers may eventually need some "touching up" by a dentist. Of course, there is also the fact that tooth structure must be reduced in order to make room for the thin casings. Some people are uneasy with the idea of their natural tooth structure being worn down. All in all, though, veneers are definitely the best option for providing a beautiful and long-lasting smile. Not only that, veneers can help keep your teeth healthy and protect them from further decay, something other teeth whitening procedures cannot do.