Clear Choice Review: Your Destination for Dental Implants?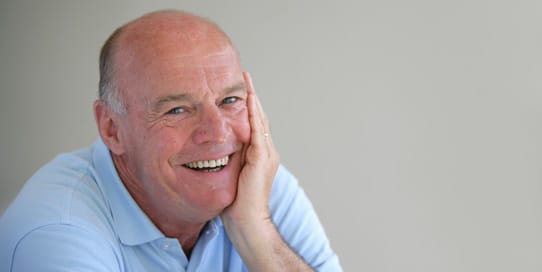 Clear Choice Review: Your Destination for Dental Implants?
ClearChoice Dental Implants
Should you go for dental implants? For many patients wondering what type of dental implant is right for them, the questions can be many. For instance, is it a good idea to administer antibiotics before or after dental implants? A recent study, which had over 437 successively treated patients with 736 dental implants participating in it, saw that antibiotics didn't prove helpful when taken afterward.
However, in another article in the Journal of Clinical Medicine Research, antibiotics were seen to help in certain situations. Out of 2640 dental implants, half were administered with antibiotics. Those who took it had their chances of surgical complications reduced by 80%. If a patient is not allergic to antibiotics, they can help kill the bacteria that might multiply in one's mouth before or after the dental implant.
While the use of antibiotics is negligible in the case of low and moderate-risk patients, patients facing immunodeficiency or having previous dentures might benefit. Antibiotics can also help treat prevailing infection in the mouth near where the implant is to take place. The worry is that too much of it can reduce the resistance to antibodies in patients, a reason you need the proper dosage.
If you're worried about how to go about it, ClearChoice experts can help. Their personal care team has extensive knowledge, making it a dental implant center you will love visiting. ClearChoice, which says it's among the best treatment centers for dental implants with world-class doctors, has a highly trained and experienced team offering quality equipment and care.
About ClearChoice Dental Implant Centers
Dental implants can help you regain the feeling of your original teeth by implanting titanium screws surgically. The artificial root is made of zirconium or porcelain and is ideal if you want a permanent solution for your damaged or lost teeth. ClearChoice's dental implant centers offer all the services you can expect, from 3D CT scans to surgical removal of the tooth and dental implant placement.

For the last ten years, ClearChoice has offered quality dental implant care to its patients, with long-term solutions for chronic dental issues. The one-team, one-location approach separates the dental implant clinic from its competitors, aiming to help you get your treatment without running around places. Currently, there are over 50 ClearChoice centers in the U.S., all to help back your smile quickly.
The Top Reasons You Will Love ClearChoice
A dental implant treatment needs expert hands. When you walk into the ClearChoice clinic, you have your personal care team who walks you through each step of your journey. They will help you be comfortable and take you to the team's experienced oral and maxillofacial surgeons. It's the positive customer experience that makes Clear Choice get a good many happy clients every year.
In a dental clinic, customer experiences and satisfaction go a long way in ensuring a better reputation and more patients. Few do it better than ClearChoice. Here's why:
You don't pay a penny the first time; the initial consultation is free
You get a personalized treatment plan for you
Expert hands help you avoid dental implant failures, which can lead to missing teeth, swelling, difficulty in chewing or significant pain.
It's not just a walk-in, get-done type of thing. Before your dental implant, you meet with a prosthodontist, who takes a look at all that you will need – from a new set of teeth to the size and color of your new smile. Your existing conditions, including diabetes or habits like smoking or alcoholism, are also taken into account to offer a customized treatment.
The ability to affect customer touchpoints is what makes it even more enjoyable. ClearChoice knows that people who want to go through a dental implant experience pain, inconvenience, and embarrassment and need a place where they wouldn't have to worry about these. The ClearChoice team aims to do just that.
Did we add value for money to the list of the things we love here? ClearChoice offers a fixed bill depending on treatment, with no extra or hidden charge. Expert consultants help patients figure out a payment schedule that works for them.
Taking a CT scan and getting an appointment at the oral surgeon's office takes just one day. The process is simple, organized, and quick. Once the surgery is complete, you head to the recovery room and wait for the anesthesia wear off. The doctors fix temporary teeth and then replace them with permanent ones after six months.
You can replace a single tooth or an entire row of teeth – depending on what is needed in your case.
How Much does it Cost?
learChoice is a dental implant center that offers full-service dental implant treatment, including consultations, diagnostic imaging, implant placement, and restoration. The cost of dental implants at ClearChoice can vary depending on each patient's individual needs and treatment plan.
According to ClearChoice's website, the cost of dental implants can range from $2,900 to $6,000 per tooth for a single implant, depending on the type of implant used and the case's complexity. This cost includes implant placement surgery, abutment, and implant crown.
The cost will vary on different factors. Here is a look at a few of them.
Number of teeth need to be repaired
The treatment procedure and essentials required
The type of equipment that needs to be used
Whether your teeth need to go through a surgical treatment or not
The patient's report is the best way to know the treatment price. A ClearChoice expertise consultant looks at yours and can estimate the cost for free. He will look at 3D CT Scans and let you know what treatment procedure will work best for you.
The cost would take into account everything, including:
A pre-examination test
The procedure of teeth restoration
Your artificial teeth
Post-surgical check-up
Attachment of permanent teeth
It's important to note that ClearChoice also offers financing options to help make dental implants more affordable for patients. They offer flexible payment plans, including low monthly payments, and work with third-party financing companies to provide additional options.
It's also worth noting that the cost of dental implants can vary widely between different dental providers and geographic locations. It's essential to consult with multiple dental providers and compare their treatment plans and pricing before deciding on where to receive dental implant treatment. Additionally, some dental insurance plans may cover a portion of the cost of dental implants, so it's important to check with your insurance provider to determine what coverage is available.
A Complete Experience
Dental implants can cure the pain and discomfort from eating, speaking, or smiling. With ClearChoice experts, you know what works for you and doesn't. Throughout the process, someone is guiding you and keeps you informed.
Dental implants, for instance, have several advantages, like helping avert jawbone loss. The jawbone can start to damage immediately after losing teeth. To preserve your jawbone, dental implants are a must.
The on-site design and creation of prosthetic teeth at the dental lab mean that you don't have to worry about the quality and can choose exactly how you want your new teeth to look.
After a post-surgical check-up, you are ready to enjoy long-term value. With dental implants post-surgery, you do not need to remove the teeth daily. Whether eating, talking, or smiling, you can do it just as you always did.
How do You Find Your Nearby ClearChoice Location?
ClearChoice has more than 50 locations across the U.S.- and you may want to check out which is nearest to you. They probably have a location near you – look at their map here. While they do not have offices in every State in the U.S., they do have clinics in most major cities.
Are ClearChoice Dental Implants the Right Option for You?
What we loved about ClearChoice is that it is one of those few dental implant centers that offers everything under one roof. You don't need to go anywhere else from pre-examination to the surgical procedure and a post-surgical check-up.
Dental implants at ClearChoice might be the best option for you
1. If ClearChoice Center is located near you.
2. If you lost multiple numbers of teeth
3. If your jawbone is not damaged.
Everyone has different teeth quality; it is essential to book a free consultation with ClearChoice first. Once you do that, you will need a CT scan for pictures of your teeth, which you must show to the oral surgeon. He will then work out a plan for you and your dentist – all of whom work in the exact ClearChoice location – after that, the ClearChoice dental lab will create new teeth for you. You head to the oral surgeon's office for your surgery while your follow-up appointments are scheduled with your dentist.
Patient Reviews & Recommendation
According to a recent survey report, 85 out of 100 patients share their happy experience in ClearChoice with others and refer it to friends and family—the dental clinic scores highly on trust, dedication, and service.
Summary of ClearChoice Dental Implants
While dental implants may seem costly at times, with the right financing option, you don't have to worry. ClearChoice clinics are one of the best destinations for your dental implant needs, and sound advice and excellent support make it a pleasant experience.
It's time to welcome your life with a smile.