Best Dentists In Birmingham, AL
Best Dentists In Birmingham, AL
Birmingham Dentist Reviews
Finding a qualified dentist for yourself and your family in Birmingham can often be very stressful, like searching for a needle in a haystack. Aside from recommendations given to you by people you trust, the best way to find a dentist in Birmingham is through unbiased patient reviews of dentists. Many dentists advertise through channels like yellow pages and 1-800-dentist – you should bypass recommendations from those channels since they are not real.
Top Dentists In Birmingham
Here is a list of quality dentists we recommend for the Birmingham area.
Koch Aesthetics
2311 Highland Ave S Ste 323 Birmingham, AL 35205: 205.933.0323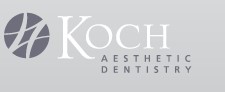 Established as a Dental Spa, Koch Aesthetic Dentistry has created an atmosphere where the patient experience truly exceeds expectations in care and service. Our entire facility and culture are designed with your comfort and professional care as our focus. You will find great breadth in the services available at Koch Aesthetic Dentistry to help you achieve a healthy and beautiful smile. Our approach to cosmetic dental care is comprehensive. – kochaesthetics.com
Cook Family and Cosmetic Dentistry
530 32nd Street South Birmingham AL 35233: (205) 326-6384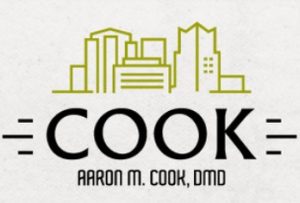 At Cook Family and Cosmetic Dentistry, we aim to help you achieve excellent oral health in a warm and friendly environment. Dr. Cook and our professional team are committed to offering a comprehensive array of services designed to meet the needs of everyone in your family. When choosing a dentist, it's important to know that you are being treated by a highly trained professional in the latest dental treatments and technology. Dr. Cook spent several years teaching residents in a hospital setting, and he continues to update his own knowledge and skill to bring you the best possible dental care. – cookdmd.com
Hall Cosmetic & Family Dentistry
6930 Cahaba Valley Rd. Birmingham, AL 35242: (205) 991-7840

Our practice revolves around restorative, cosmetic, and family dentistry procedures. Dr. Hall is a highly sought-after cosmetic dentist in Birmingham, AL. Our dental practice goes well beyond just giving you a cosmetic facelift. We're genuinely concerned about your dental well-being and keep you well-informed on how your current lifestyle or medical history might impact your dental health.- birminghamdmd.com
Birmingham Family Dental
2930 4th Ave S Birmingham, AL 35233: (205) 251-8128

Our dentists have over 100 years of combined dental experience. We are attentive to your concerns and are fully committed to promoting the most suitable, effective treatment options for your needs. Excellent value in your dental care is also important to us. – birminghamfamilydental.com
Double Oak Mountain Family Dentistry
254 Inverness Center Dr #100 Birmingham, AL 35242: 205-991-8850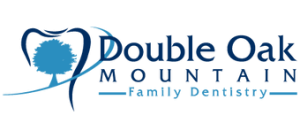 Our comprehensive dental care practice in Birmingham concentrates on family and cosmetic dentistry. Our dental team members are extremely experienced and knowledgeable about dental health and all dental procedures, such as porcelain veneers, dental implants, teeth whitening, and permanent crowns and bridges. We are happy to answer any questions that you may have at any time. – domfamilydentistry.com
Gooch Dental
6807 Tattersall Way Birmingham, AL 35242: (205) 508-9591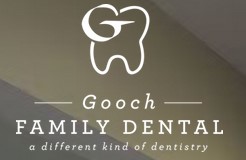 Our comprehensive dental care practice – located in the Lee Branch shopping center in Birmingham, Alabama – concentrates on family and cosmetic dentistry. Our dental team members are incredibly experienced and knowledgeable about dental health and all dental procedures, such as porcelain veneers, dental implants, teeth whitening, and same-day crowns. We are happy to answer any questions that you may have at any time. – goochdental.com
Complete Dental Care, PC
2121 14th Avenue South Birmingham, AL 35205: 205-933-1291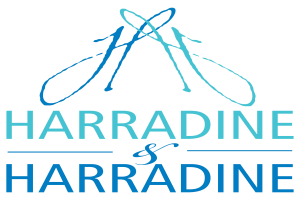 Welcome to Complete Dental Care, PC, home to Southside Birmingham dentists, Drs. Kim and Rob Harradine. Our dental office is where patients receive friendly and compassionate dental care to ensure healthy, beautiful smiles. Our team is committed to positively impacting patients' lives through quality dentistry. We combine experience with the latest dental technology to deliver the best patient experience possible. –completedental-al.com
Comfort Plus Family Dental
612 Red Lane Rd. Birmingham, AL 35215: 205.833.5405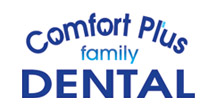 We are a general and cosmetic dental practice dedicated to improving your smile and the overall oral health of you and your family. We strive to provide quality dental care in a relaxing environment. Our knowledgeable yet friendly team is always ready to answer your questions and any concerns that you may have. We educate our patients, provide quality service, create beautiful smiles, and focus on what's essential…your overall health. – comfortplusfamilydental.com
Baldone Dentistry
511 Brookwood Boulevard Birmingham, AL 35209: 205-879-6880

Baldone Dentistry has an excellent team of professionals ready to assist you with your dental needs.  The Baldone name has been synonymous with Dentistry in Homewood for over 50 years. Dr. Charles Baldone proudly carries on the tradition his father and uncle began, maintaining a passion for helping people through dentistry. As a dedicated cosmetic and restorative dentist, Dr. Baldone combines his extensive dentistry skills with an exceptionally kind chairside manner to ensure that you receive top-quality dental care every time you visit our practice. –baldonedentistry.com
Birmingham Dental
4221 Dolly Ridge Road Vestavia, AL 35243: (205) 967-4080

Our goal is to provide you with the highest dental care available today. Thank you for your confidence in our dental office; we look forward to meeting you. We accept new patients of all ages. You can meet with our team and get to know Dr. Cosgrove. We are committed to educating you about your dental needs and will answer any questions you may have concerning your treatment. – birmingham.dental
Perrigo Dental Care
2038 Patton Chapel Rd. Hoover, AL 35216: 205-793-6314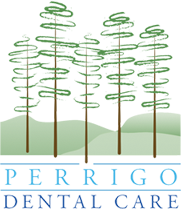 Our Hoover dentists and dental team of Perrigo Dental Care offer 5-star-rated dental care and services. These dental care treatment options include family dental care, teeth cleanings, teeth whitening, veneers, dental implants, FastBraces®, Invisalign, TMJ treatment, sleep apnea treatment, and more. Since 2002, our Hoover dentists have helped 50,000 patients like you keep their smiles happy and healthy. Patients of Perrigo Dental Care enjoy flexible payment plans for dental care, state-of-the-art technology for a comfortable dental experience, extended hours and weekend appointments, and virtually no wait times in our Hoover dental office. – perrigodentalcare.com
Hoover Smiles
3057 Lorna Rd. Ste. 102 Birmingham, AL 35216: (205)979-0110

We are a dental practice devoted to restoring and enhancing the natural beauty of your smile using conservative, state-of-the-art procedures that will result in beautiful, long-lasting smiles! A standard of excellence in personalized dental care enables us to provide the quality dental services our patients deserve. We provide comprehensive treatment planning and use restorative and cosmetic dentistry to achieve optimal dental health. Should a dental emergency occur, we try to see and care for you as soon as possible. – hooversmiles.com
Marshall Family Dentistry
123 North Chalkville Rd. Suite 1 Trussville, AL 35173: 205-853-4600

Our well-established practice has provided quality dental services in Birmingham, Alabama, for many years. Our talented dentist, Dr. Reid Marshall, and his knowledgeable team make it their mission to give every patient exceptional care in a warm, welcoming manner. Please feel free to take the time to get to know Marshall Family Dentistry a bit better by reading our bios below. – marshallfamilydentistry.net
Doug Lewis Dentistry
1018 17th St S, Birmingham, AL 35205: 205.933.2460

Our Southside cosmetic and family practice offers a full range of dental services. We enjoy building long-lasting relationships with our patients. As such, we see many generations in the same family. We try to make your appointments as comfortable as possible and provide the latest dental care. Every effort will be made to be available whenever you have an immediate problem. – douglewisdmd.com
AdVance Dental in Birmingham
2660 10th Ave S #632 Birmingham AL 35205: 205-250-6813
Our goal is to provide personalized, quality dental care to our patients at an affordable price and promptly. We strive for excellence to create a consistent and comfortable patient experience every time. We help patients improve their oral and overall health using modern technology and patient education tools. – advancedentalbirmingham.com
Reeves Cosmetic Dentistry
8040 Hugh Daniel Dr. Birmingham, AL 35242: 205.991.9997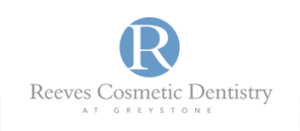 Our dental practice is dedicated to providing the best dental care possible to children and adults in the most pleasant and stress-free environment possible. Our continued success depends on making our patients feel comfortable in our office and their trust in our abilities and our commitment to their dental health. We aim not to have the best dental practice in Birmingham but rather the world's best dental practice. All employees are team members, and that team will function best when all employees simultaneously aim at the same goal. – toddreevesdmd.com
Birmingham Eastern Family Dental
524 Red Lane Road, Suite F Birmingham, AL 35215: (205) 836-4044

Birmingham Eastern Family Dental is committed to providing you with the highest quality and best service in dental care.  We know that many patients are often uncomfortable when visiting the dentist. Our goal at Birmingham Eastern Family Dental Care is to create an atmosphere of comfort and care for your dental treatment. To do so we have created a warm and relaxed atmosphere at our Roebuck office – birminghameasternfamilydental.com
West Princeton Dental Clinic
859 Lomb Ave S.W. Birmingham, AL 35211: (205) 788-2124

Our practice is focused on making your dental experience as comfortable as possible. We recognize that all our patients are unique and deserve dental care that reflects their individual needs. Our experienced and talented dental team is committed to working with you and your family to create a comfortable, stress-free, and rewarding dental experience every time you visit our practice. We provide painless dental care that will improve your dental health and smile, leading to a healthier, happier life. – westprincetondentalclinic.com
Legacy Dental Group
2425 E. Lincoln Street, Suite 110 Birmingham, MI 48009: 248-809-5901

Everyone at Legacy Dental Group is proud of the excellent services we provide. Dedication, insight, and experience are what make us state-of-the-art healthcare providers. Through thoughtful planning, our restorative dental services can help you get the smile and healthy mouth you deserve by basing our treatment recommendations on your needs, concerns, and wishes. We can provide most dental services in our office, including cosmetic procedures such as crowns, veneers, whitening, dental implants to replace missing teeth, Invisalign Orthodontics, Gum Disease Treatment, and general dental care such as professional dental cleanings and fillings as needed. – legacydentgroup.com
Spink Dentistry
4005 Crosshaven Drive Birmingham, AL 35243: (205) 235-5043

Spink Dentistry offers a wide range of cosmetic dental procedures that can enhance your natural smile and improve dental health by addressing underlying problems. – spinkdentistry.com
J.W. Reasner, DMD
924 Montclair Rd. Ste 101 Birmingham, AL 35213: (205) 595-2626

Our mission is to generate intuitive solutions to complicated dental cases, promote elegance in dentistry, use advanced technology to promote positive oral health in the long term and provide excellence in dentistry for all patients. – reasnerdmd.com
Friendly Birmingham Dentist
720 North Old Woodward Avenue, Suite 201 Birmingham, MI, 48009: (248) 712-1331

Our experienced and friendly staff are here to handle your every need. Our highly trained hygienists, assistants, and office staff will ensure that your appointment is on time and that everything goes smoothly. We invite you to take a moment to learn a little about us. At the office of Dr. John M. Sushko, we provide the latest techniques in family and cosmetic dentistry, including orthodontics.  – friendlybirminghamdentist.com
Clairmont Smiles
716 32nd St. South Birmingham, AL 35233: 205-326-8060
Welcome to Clairmont Cosmetic & Family Dentistry. We are dedicated to providing various dental services for your oral health needs. We understand that visiting the dentist can be stressful, so we have designed our facility and procedures with your comfort and ease. Everyone at Clairmont Cosmetic & Family Dentistry, from our front office staff to our hygienists and dentists, will ensure your dental treatment is as effective, affordable, and pleasant as possible. – clairmontsmiles.com
Healthy Smiles of Birmingham
100 Heatherbrooke Park Dr Suite A, Birmingham, AL 35242: 205.875.4650
Since 2007, Healthy Smiles of Birmingham has been the leader and preferred provider of quality dental services to our patients in Birmingham and the surrounding areas. Our experienced dentists and staff offer comprehensive dental examinations and specialize in cosmetic, preventative, general, and specialized dental services. – healthysmilesofbirmingham.com
Sampson Dentistry
763 Shades Mountain Plaza, Hoover, AL 35226: (205) 823-2355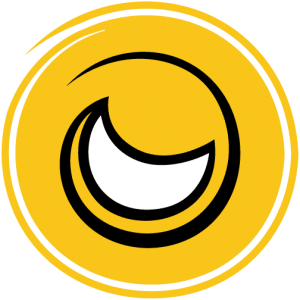 We will only recommend and perform a dental treatment that makes you healthier and happier. As a result, we do not suggest dental treatment unless we know you will be worse off without it. Our current patients can testify to this; we will never over-treat you with unnecessary or overly aggressive recommendations. – sampsondentistry.com
Narrows Family Dentistry
194 Narrows Drive Suite 105 Birmingham, AL 35242: 205-981-2994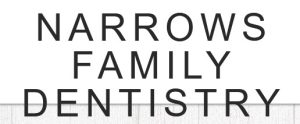 At Narrows Family Dentistry, our primary goal is to maintain oral health in all our patients. We also strive to make the experience as comfortable as possible. Our hygienists are equipped with the latest technology, including ultrasonic scalers, which allow them to clean teeth more efficiently and comfortably. – narrowsfamilydentistry.com
Central Dentistry PC
2901 Central Ave. Homewood AL 35209: 205.870.1363

We want to welcome you to our office. We take great satisfaction in helping you maintain optimal oral health. Our practice is devoted to comprehensive and preventive patient care with special expertise in CAD/CAM and implant dentistry. – centraldentistrypc.com
Newingham Dental Center
2425 E. Lincoln Street, Suite 110 Birmingham, MI 48009: 248-809-5901

Our practice offers various preventative, restorative, and cosmetic treatments. Whether you need crowns and bridges, veneers, or dental implant crowns, we can provide the comfortable, high-quality care you deserve. At Newingham Dental Center, you can access extremely convenient and effective services such as CEREC same-day crowns and bridges, Invisalign, and solutions for TMJ disorder. We focus not only on function but also aesthetics, combining art, technology, and science for the best smiles possible. – drnewingham.com
Smiles By Dr Mashni
751 Chestnut Street, Suite 103, Birmingham, MI 48009: 248-647-1144

Ask Me About Our New Laser PATIENT EDUCATION Cosmetic & General Dentistry Emergency Care Endodontics Implant Dentistry Oral Health Oral Hygiene Oral Surgery Invisalign Pediatric Dentistry Like us on Facebook Regular dental visits are essential to make sure oral health problems — from tooth decay to oral cancer — are detected and treated promptly. At our office, your oral health is our paramount concern. We want to ensure your teeth stay healthy, function well and look great! – smilesbydrmashni.com
| Dentist | City | Zip | Specialties |
| --- | --- | --- | --- |
| Fultondale Dental Care | Fultondale | 35068 | General Dentistry, Cosmetic Dentistry |
| David M Sarver, DMD | Birmingham | 35216 | Orthodontics |
| Gentry Gonzalez, DMD | Birmingham | 35244 | Cosmetic Dentistry, General Dentistry, Family Dentistry |
| Weiss Dental | Birmingham | 35243 | Cosmetic Dentistry, General Dentistry, Family Dentistry |
| Vestavia Family Dentistry | Birmingham | 35216 | Family Dentistry, General Dentistry, Cosmetic Dentistry |
| Michael Anglin, DDS PC | Birmingham | 35244 | Family Dentistry, Pediatric Dentistry |
| Pediatric & Adolescent Dentistry | Birmingham | 35244 | Pediatric Dentistry, Family Dentistry |
| Jennifer Morrisey-Patton, DMD | Birmingham | 35244 | Family Dentistry, General Dentistry, Cosmetic Dentistry |
| Edwards Lake Dental | Birmingham | 35235 | Cosmetic Dentistry, General Dentistry, Family Dentistry |
| Thomas P Cosgrove, DMD, PC | Birmingham | 35243 | Family Dentistry, General Dentistry, Cosmetic Dentistry |
| PT Orthodontics | Birmingham | 35223 | Orthodontics |
| Carl Walker Orthodontics | Vestavia Hills | 35216 | Orthodontics |
| Stuart A Curry, DMD | Birmingham | 35243 | General Dentistry, Cosmetic Dentistry |
| Mountain Brook Smiles | Mountain Brook | 35223 | General Dentistry, Cosmetic Dentistry, Family Dentistry |
| Robert Harradine, DMD | Birmingham | 35205 | Cosmetic Dentistry, Prosthodontics, General Dentistry |
Business Results 1 - 10 of 182
General Dentistry, Cosmetic Dentists, Endodontists
6807 Tattersall Way, Birmingham, AL 35242
General Dentistry, Cosmetic Dentists, Endodontists
2660 10th Ave S, Ste 632, Birmingham, AL 35205
General Dentistry, Cosmetic Dentists, Endodontists
2633 Valleydale Rd, Birmingham, AL 35244
Daniel Family and Cosmetic Dentistry
General Dentistry, Cosmetic Dentists
3161 Cahaba Heights Rd, Ste 201, Birmingham, AL 35243
Double Oak Mountain Family Dentistry
General Dentistry, Cosmetic Dentists
254 Inverness Center Dr, Ste 100, Birmingham, AL 35242
General Dentistry, Oral Surgeons, Periodontists
3159 Green Valley Rd, Birmingham, AL 35243
General Dentistry, Cosmetic Dentists, Endodontists
2940 Clairmont Ave S, Birmingham, AL 35205
Koch Aesthetic Dentistry - The Dental Spa
General Dentistry
2311 Highland Ave S, Ste 323, Birmingham, AL 35205
Cosmetic Dentists, General Dentistry, Endodontists
120 Office Park Dr, Ste 240, Mountain Brook, AL 35223
General Dentistry
3125 Independence Dr, Ste 220, Birmingham, AL 35209