6 Common Cosmetic Dental Procedures Explained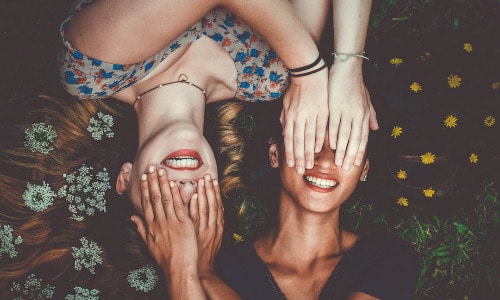 6 Common Cosmetic Dental Procedures Explained
Cosmetic dentistry helps many people get a confident smile, and also corrects many dental anomalies. Six of the most common cosmetic dental procedures are:
Stains happen! That cup of coffee you just can't start your morning without, that glass of red wine you like to enjoy with dinner, and even your mom's famous spaghetti sauce all leave trace stains on your tooth enamel that, over the years, can result in a dull and discolored smile. Luckily, removing those stains can be as easy as a visit to the dentist. For a dramatically whiter smile in a little over an hour, Zoom!® in-office whitening can achieve results using high-strength whitening agents and a special activation light. For patients who would prefer the convenience of eradicating tooth stains at home, Zoom!® at-home whitening trays are custom-fitted, easy to wear, and show results in as little as three days, with full results in one to two weeks.
Straight, even teeth don't just look good, but they also help you speak more clearly and enjoy better oral health. Traditional orthodontics are one method for achieving that straight smile, but you're not going to find too many image-conscious teens and adults out there willing to wear clunky metal braces for 24 to 36 months. Luckily, Invisalign® clear aligners offer patients with a number of orthodontic problems a discreet, virtually invisible way to straighten their teeth. Your cosmetic dentist has done everything possible to keep the cost of Invisalign® affordable. In most cases, treatment costs are comparable (and sometimes lower) than traditional orthodontics.
While a complex smile makeover treatment plan can help you achieve your ideal smile, many patients would prefer a more convenient way to correct a number of smile imperfections. For these patients, your dentist might recommend porcelain veneers. Within the industry, porcelain veneers have earned the nickname "the instant smile makeover" for their ability to address a number of cosmetic issues in a single two-phase procedure. Using the same CEREC® technology he uses to craft dental crowns in house, your cosmetic dentist can design and fabricate your porcelain veneers onsite, saving you time and money. For patients who prefer a no-prep alternative to traditional porcelain veneers, The Smile Artist also offers Lumineers®, an ultrathin veneer that requires little to no enamel preparation
Is there something a little "off" about the appearance of your smile, but you can't quite figure out what? Often, uneven or excessive gum tissue can give patients a "gummy smile" that makes the teeth appear short, stumpy, and asymmetrical. Using a state-of-the-art soft tissue laser, the dentist can gently reshape your gum line, revealing more of your natural tooth enamel. Often used in conjunction with porcelain veneers or as part of a larger smile makeover plan, gum reshaping can dramatically improve the overall beauty of your smile.
Dentists take a patient-focused approach to developing customized smile makeovers. Before we recommend any treatment plan, the dentist will first assess your oral health and then discuss your personal smile goals. We want your smile to be as vibrantly healthy as it looks and we want you to feel confident in the way you look!
LUMINEERS® are a popular alternative to traditional porcelain veneers. LUMINEERS® differ from traditional porcelain veneers in a few key ways. Traditional veneers are thicker than LUMINEERS® and require the irreversible alteration of the natural teeth for application. LUMINEERS® are thinner than veneers, and can be applied to the natural teeth with little or no preparation. They are a beautiful, long-lasting solution for minor cosmetic imperfections like cracks, chips, or intrinsic discoloration.