Best Dentists In Las Vegas
Best Dentists In Las Vegas
Las Vegas Dentist Reviews
Are you looking for a good, qualified dentist in Las Vegas? Look no further! We have compiled a list of the best dentists in the area that have been highly rated by their patients. Don't be fooled by yellow pages or 1-800-dentist – these are not real recommendations. Instead, you can trust the unbiased reviews of actual patients to help you find the perfect dentist for you and your family.
Top Dentists in Las Vegas
Don't stress out over finding a needle in a haystack – we have you covered! Check out our list of recommended dentists in Las Vegas and start your journey to a healthier smile today!
Stonewater Dentistry
4450 N Tenaya Way, Suite 225, Las Vegas, NV 89129: (702) 734-5000

We proudly provide a state-of-the-art facility for the highest quality dental care available. It is one of our top priorities to protect the well-being of our valued patients. We all want the best when it comes to preserving, enhancing, and beautifying our smiles. The best care. The best service. The best results. It's as simple as that. – stonewaterdentistry.com
LV Smiles for Life
8930 W Sunset Rd Ste 190, Las Vegas, NV 89148: (702) 795-2273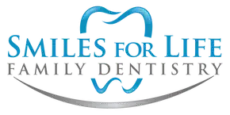 Smiles for Life believes in using state-of-the-art technology to make dental treatment comfier, faster, better, and less expensive. We offer all dental procedures as well as dental implants and Invisalign. We also offer Sedation to make your experience even more comfortable. – lvsmilesforlife.com
Dental Rose
4230 E Charleston Blvd, Las Vegas, NV 89104: (702) 820-0907

At Rose Cosmetic and Family Dentistry, we want you to have a quality, relaxing dentistry experience. You'll feel right at home with our state-of-the-art technology, spa-like atmosphere, and friendly personnel. We provide a multitude of family, cosmetic, and restorative dentistry services. We can deliver whether you need a regular checkup, teeth whitening, gum disease therapy, or full-mouth reconstruction! Trust Rose Cosmetic and Family Dentistry to care for your and your family's oral healthcare needs. – dentalrose.com
Wagner Dentist
2045 Village Center Circle Las Vegas, NV 89134: (702) 878-5599

Wagner Dental is the place to get the confident smile you deserve. Our Summerlin practice, located in Las Vegas, Nevada has been a privately-owned practice, transforming smiles for over 30 years. Our doctors care about the health and well-being of all our patients and will do whatever it takes to make your dental experience comfortable. – wagnerdentist.com
Summer Hills Dental
2261 N Rampart Blvd, Las Vegas, NV 89138: 702-363-8655

Our entire staff operates as a team, and we take great pride in each member's training and capabilities. We always do our best because we want you to feel comfortable recommending us to your friends and relatives in Las Vegas. At our Summerlin dentist office, we want you to have the best possible smile and dental care due to our excellent service. – summerhillsdental.com
Sahara Dental
4121 West Sahara Avenue Las Vegas, NV 89102: 702.257.9090

Dr. Shiva Keshmiri and her team provide patients with exceptional services such as implants, veneers, family dentistry, Invisalign and cosmetic dentistry. – saharadental.com
Advanced Dentistry
5731 S Fort Apache Rd #110 Las Vegas, NV 89148: (702) 476-2700

At Advanced Dentistry, we care deeply about providing you with a comforting, pleasant experience while we use the most advanced treatments and techniques available to provide you with dental care. You must understand your treatment options and feel empowered to make care decisions. – advanceddentistry.com
Four Seasons Dental Spa
8855 W Flamingo Road # 101 Las Vegas, NV 89147: (702) 309-4600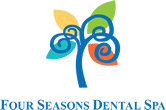 Four Seasons Dental Spa is committed to providing our patients unparalleled holistic dental care. Here at our general and cosmetic dentistry practice, we pride ourselves in offering patients truly conscientious, patient-oriented care and knowledge. – fourseasonsdentalspa.com
True Dentistry
9061 W. Post Road Las Vegas, NV 89148: 702.434.4800
At True Dentistry, our goal is to ensure your oral health. True Dentistry offers cosmetic dentistry and neuromuscular reconstruction. We want to provide our patients with a comprehensive range of treatment options encompassing all dentistry realms.- truedentistry.com
Las Vegas Dentistry LLC
2421 W. Charleston Blvd. Las Vegas, NV 89102: (702) 870-3818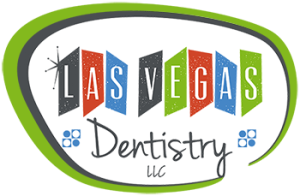 Las Vegas Dentistry LLC is a family-friendly general and cosmetic dental office that utilizes the most advanced dental technology to provide our patients with comfortable quality care that is affordable and convenient. Las Vegas Dentistry highlights the importance of proper oral health through our services to all our patients. We believe in transforming and improving your whole body's health. – dentistoflasvegas.com
Harmony Dental
1825 Village Center Circle, Suite 150 Las Vegas, NV 89134: 702-562-2400

Harmony Dental continuously pursues advanced dental care techniques and treatments while adopting innovative technologies. All team members attend training regularly, ensuring patients are offered the most current, efficient, and effective dental treatments – without losing the high level of care and compassion they are known for. – lvharmonydental.com
Modern Dental Care
9895 S. Maryland Parkway, Suite A Las Vegas, NV 89183: 702-372-4039

We recognize that all our patients are unique and deserve dental care that reflects their individual needs. Our experienced and talented dental team is committed to working with you and your family to create a comfortable, stress-free, and rewarding dental experience every time you visit our practice. We are pleased to welcome you and your family and look forward to working with you. – moderndentallv.com
Boca Park Dental Las Vegas
1000 S. Rampart Blvd. Suite 13 Las Vegas, NV 89145 : 702-240-6200

We are dedicated to providing the Las Vegas area with the highest dental care for your oral health needs. We will give you the radiant smile of your dreams using leading-edge technology and the most advanced skills and services. You will receive a remarkable, relaxing experience while we focus on your comfort. – bocaparkdentallasvegas.com
Pearly Whites Family Dentistry
3650 S Eastern Ave. Suite 220 Las Vegas, NV 89169: (702) 888-1220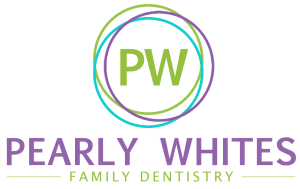 We exist to serve a significant part of your overall health, your oral health. You should expect every visit to Pearly Whites to feel like a visit to your dear friend's house.  Whether you need a checkup and routine dental hygiene maintenance or need a bit more work to get the smile and the confidence you deserve, Pearly Whites Family Dentistry is equipped with wonderful technologies to make your visits quick and efficient while never losing the warm human touch. – pearlywhiteslv.com
Red Rock Dental
900 S Pavilion Center Dr #140, Las Vegas, NV 89144: (702) 243-8788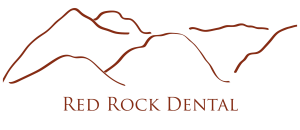 At Red Rock Dental, our philosophy is to treat the whole person – with a special focus on how your teeth and gums relate to your total body health. Red Rock Dental offers various dental services to help you maintain healthy teeth. – redrockdentallv.com
Dr. J – Preferred Family Dentistry
8785 W. Warm Springs Rd. #108 Las Vegas, NV 89148: 702-433-0355

Whether you need emergency dental care for a sudden ache or it's time for your regular check-up, your dental health is essential to us. As some of the most recognized dentists in Las Vegas, we strive to offer our patients the best in reliable, worry-free, and calm dental care. – drjlv.com
Tender Dental & Oral Surgery
5230 Boulder Highway, Suite 130 Las Vegas, NV 89122: (702) 851-6724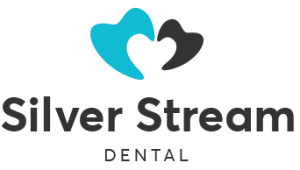 At Tender Dental & Oral Surgery, our team is prepared to answer all questions about your dental health and appearance. Oral hygiene, specifically brushing and flossing, is vital to your dental health. We can also answer your questions about the different dental specialties and explain the meaning of dental terms. – tenderdentalgroup.com
Dr. Azimi, DDS
701 E. Charleston Blvd. Las Vegas, NV 89104: (702) 759-0005

Dr. Azimi here in Las Vegas is a renowned cosmetic and smile makeover dentist with a history and reputation for helping to improve the quality of life of his patients. – drazimi.com
Las Vegas Nevada Smiles
6392 Spring Mountain Rd. Las Vegas, NV 89146: (702) 871-0304

Once you're at our Spring Valley Las Vegas dentist office, expect to change your thoughts about dental visits. Our team will know you by name, and we're genuinely interested in your life and concerns. Each treatment room opens to a gorgeous atrium with lush landscaping and a tranquil fountain. Our state-of-the-art technology and comfort amenities will contribute to your exceptional dental experience. – lasvegasnevadasmiles.com
Luth & Heideman Center for Dental Care
6950 Smoke Ranch Rd. # 150 Las Vegas, NV 89128: (702) 304-1902

Welcome to Luth & Heideman Center for Dental Care in Las Vegas, Nevada. Our comprehensive dental practice uses the latest technology and techniques to improve your oral health and smile. – lhdentalcare.com
Comfort Care Dental Group
701 E. Charleston Blvd. Las Vegas, NV 89104: (702) 759-0005

They are part of a local Las Vegas area tradition of dental comfort & care & have dedicated their professional careers to providing you with the best dentistry offers. They are continually educating themselves & their staff on the newest dental techniques & approaches to serve you & your family with advanced, comfortable, personalized & antiseptic dental care. – ccdgp.com
Las Vegas Smile Center
6600 West Charleston Blvd #103, Las Vegas, NV 89146: 702.433.6825

Las Vegas Smile Center provides quality dental services with a warm and personal touch in a comfortable, welcoming environment. Dr. Afshin Arian focuses on both aesthetics and function. He specializes in emergency dental care, dental implants, sedation dentistry, veneers & more.  – lvsmilecenter.com
Absolute Dental
2250 S. Rancho Drive Suite 205 Las Vegas, NV 89102: (702) 291-2031 

Absolute Dental started in the Las Vegas valley over 14 years ago with a single office and has provided industry-leading dental care to our communities ever since. – absolutedental.com
Advent Dental
6835 W Tropicana Ave #110 Las Vegas, NV 89103: (702) 804-0153

Advent Dental is a conservative, comprehensive, and cosmetic dentistry practice for the whole family throughout Las Vegas, Henderson, Summerlin, and beyond. Conservative dentistry means we'll work to retain as much of your natural smile as possible. Comprehensive dentistry runs the full gamut of dental care options, from a six-month checkup to restorative dentistry. Cosmetic means we pride ourselves on ensuring our patients have teeth that look as good as they feel. Dr. Maxwell Hedjazi welcomes patients to our beautiful Las Vegas, NV practice and welcomes referrals from other health care professionals. – adventdentistry.com
Little Smiles Pediatric Dentistry
6169 S. Rainbow Blvd. Suite 100 Las Vegas, NV 89118: 702-658-6700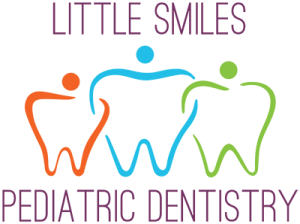 Our office provides specialized care for children and adolescents in a warm, caring, "child-friendly" environment. As pediatric dentists, our 2-3 years of additional training after dental school has prepared us for the unique dental needs of each child we serve. We focus on preventive care to help each child grow a healthy smile that will last a lifetime. Our office serves infants, children, teens, and children with special health care needs in Las Vegas, NV. – littlesmileslv.com
Silver Creek Family Dental
9708 Gilespie St. Las Vegas, NV 89183: 702-897-1300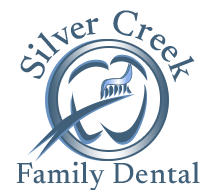 Dr. Hargrave has assembled a top-notch, experienced staff of registered dental hygienists, certified dental assistants, and the latest equipment in a comfortable, caring environment. Our team focus is optimum patient care, and our goal is to help achieve and maintain optimal dental health. – silvercreekdental.com
Children's Dentistry of Las Vegas
4080 N. MLK Blvd Suite 101B North Las Vegas, NV 89032: 702.903.2127

We think going to the dentist at Children's Dentistry of Las Vegas should be a positive experience. We focus on providing top-notch dental care to patients ages 1 to 21, including patients with special needs such as autism, Down syndrome, and cerebral palsy. We're happy to care for all children, including those with special needs. Our team understands the extra care needed to treat these children, and you can trust that your child is in caring, compassionate hands. – childrensedationdentist.com
Pointe North Dental
7312 W Cheyenne Ave, Las Vegas, NV 89129: (702) 803-9791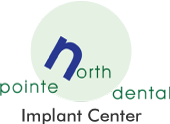 Pointe North Dental is the answer to all your cosmetic dentistry needs. Dr. Ray Kim is a highly trained dental professional that offers a full range of dental services, from dental implants to veneers. He's widely considered to be the best dentist in Las Vegas in the field of cosmetic dentistry! At Pointe North Dental, we're all about our patients being informed and fully understand the procedures that we do. –  drraykim.com
Canyon Pointe Dental Group
10870 W Charleston Ste 170 Las Vegas, NV 89135: 702-254-6412

At Canyon Pointe Dental Group, our entire team is dedicated to your comprehensive care with advanced, proven technology.  We offer select Saturday appointments and specialty services, including oral surgery, periodontics, and endodontics. – canyonpointedentalgroup.com
Summerlin Center for Aesthetic Dentistry
2095 Village Center Cir #110, Las Vegas, NV 89134: (702) 240-0404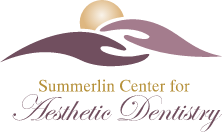 Our entire dental care team is dedicated to providing you with five-star service. Our team works together to meet our guests' dental needs in a gentle, professional, and caring manner. We take great pride in our knowledge and experience and are committed to continuing education focused on state-of-the-art dentistry. – topsummerlindentist.com
Desert Breeze Dental
8650 West Spring Mountain Road #101 Las Vegas, NV 89117: (702) 869-0032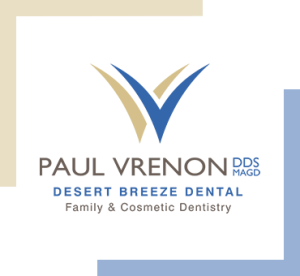 To provide comprehensive and single-tooth dentistry to the best of our ability 100% of the time while providing outstanding customer service that meets or exceeds patient expectations. To maintain comfort and pain-free dentistry as much as possible, as well as educating patients so that each patient will know to make their own oral health decisions. – desertbreezedental.net
Lasting Smiles Dental Care
4011 Meadows Lane, Suite 101 Las Vegas, NV 89107: (702) 259-5295

Our Dentistry office is among the most comprehensive, state-of-the-art laser and dental implant facilities in Las Vegas. Our mission is to provide Las Vegas Dentistry at its best and consistently exceed our important patients' expectations. We want to provide our patients with a lifetime of healthy smiles, so we are committed to excellent care, unmatched customer service, and a relationship of mutual trust. – lastingsmiles.com
Image Dental
7545 W Sahara Ave #200 Las Vegas, NV 89117: 702-935-4122

Our dental office aims to bring world-class dental services to the people of Las Vegas. We're made up of some absurdly talented dentists and dental specialists, who work together to ensure every patient leaves our office with a massive smile plastered across their face. From small dental services to lengthy treatments, we tackle each with the same dedication and passion! – imagedentallasvegas.com
Summerlin Dental Solutions
851 S Rampart Blvd #230, Las Vegas, NV 89145: (702) 341-9160

The doctors and team at Summerlin Dental Solutions are dedicated to providing you, our patient, with the specific, personalized care you require, with treatment plans designed to maximize function and restore or increase confidence. Our goal is to treat any patient without having to refer to another office, which is why we offer everything from dental implants to Invisalign, laser gum treatment to laser whitening, and much more.  – dentalsolutionslv.com
Children's Dental Care & Orthodontics
3600 N Buffalo Dr #110 Las Vegas, NV 89129: (702)-254-8858

Your children deserve the best, most robust, and most beautiful smile possible, and Dr. Carla LaLande is here to do all he can to give it to them! He offers various dental services in Las Vegas, Nevada, that can help your kids along the dental and orthodontic journey that leads to their perfect smile. – tinytooth.com
Desert Springs Dental Care
5693 South Jones Blvd. Suite 113 Las Vegas, NV 89118: (702) 838-6684

At the core of our Las Vegas dental practice is a friendly team of dental professionals dedicated to your utmost comfort and optimal oral health.  We view each patient as unique and tailor each treatment to your needs.  We want to encourage patient communication as part of our commitment to providing close, personalized attention to every patient.  Please know that we are here to provide outstanding patient care and that we value the trust you have placed in us. – desertspringsdentalcare.com
Wanlass Dental
2625 S. Rainbow Blvd., Suite C-100 ​​​​​​​Las Vegas, NV 89146: (702) 367-4412

Dr. Wanlass attributes much of his success to his highly-trained team. Every employee enjoys what they do, and it shows. They are educators, listeners, and problem solvers, and they keep themselves and patients informed on recent developments in dental care. This helps Dr. Wanlass and his team ensure that patients can make the healthiest choices for themselves and their families. – wanlassdental.com
Business Results 1 - 10 of 897
Cosmetic Dentists, General Dentistry, Orthodontists
6040 S Rainbow Blvd, Ste B2, Las Vegas, NV 89118
General Dentistry, Cosmetic Dentists
6545 S Fort Apache Rd, Ste 110, Las Vegas, NV 89148
Pearly Whites Family Dentistry
Cosmetic Dentists, General Dentistry, Orthodontists
3650 S Eastern Ave, Ste 220, Las Vegas, NV 89169
Green Valley Modern Dentistry
Oral Surgeons, General Dentistry, Cosmetic Dentists
4301 E Sunset Rd, Henderson, NV 89014
Oral Surgeons, General Dentistry, Cosmetic Dentists
9530 S Eastern Ave, Ste 160, Pleasantsmiles, Las Vegas, NV 89123
Island Dental Center of Summerlin
General Dentistry, Oral Surgeons
9750 Covington Cross Dr, Ste 100, Las Vegas, NV 89144
General Dentistry, Endodontists, Cosmetic Dentists
8772 S Maryland Pkwy, Ste 100, Las Vegas, NV 89123
General Dentistry, Cosmetic Dentists
9525 W Russell Rd, Ste 100, Las Vegas, NV 89148
General Dentistry
3900 Paradise Rd, Ste 251, Las Vegas, NV 89169
General Dentistry, Cosmetic Dentists, Pediatric Dentists
560 N Nellis Blvd, Ste E8, Las Vegas, NV 89110

More Las Vegas Dentist Reviews Resources
Best Dentists in Las Vegas, NV – Dentists Reviews & Ratings – RateMDs
www.ratemds.com/best-doctors/nv/las-vegas/dentist
Best Dentists in Las Vegas, NV 1 – 10 of 861 results Dr. Ronald R. Marshall Dentist Accepting new patients 5.0 (23 reviews) " Dr. Marshall is an excellent dentist, and the office is great! " Dr. Cher Y. Chang Dentist 4.6 (16 reviews) " Knowledgable, resourceful, and excellent value for the money. " Dr. Evangeline Chen Dentist 4.6 (13 reviews)
Best Dentists in Las Vegas, NV – Dental Providers | Healthgrades
www.healthgrades.com/find-a-doctor/nevada/best-dentists-in-las-vegas
We found 1127 Dentists in Las Vegas. Dentistry Practitioners in this region have an average rating of 4.3 stars. Below are some of the best options around Las Vegas. The providers below have at least 1 or more past patient ratings, so you can be confident that these providers have the experience that you are looking for. Dr. Wade Wagner, DDS
19 Best Las Vegas Dentists | Expertise.com
www.expertise.com/nv/las-vegas/dentists
Located in Las Vegan, NV, A Great Smile Dental offers a full range of dental services for general oral health and cosmetic improvement. In addition to crowns, treatments, invisible braces, dentures, digital radiology, mercury-free fillings, Snap-on Smile, and root canals, Dr. Ben Yaghmai, DDS, can create custom night guards and help treat sleep apnea.