Best Dentists In Indianapolis IN
Best Dentists In Indianapolis IN
Indianapolis Dentist Reviews
Searching for a good dentist in Indianapolis can be an overwhelming and stressful experience. Knowing which one is right for you and your family cannot be easy with so many dentists. The best way to find a qualified dentist is to look for unbiased patient reviews online. While it may be tempting to use channels like yellow pages and 1-800-dentist, these sources are unreliable and should be avoided. To help you, we have compiled a list of quality dentists in the Indianapolis area that we highly recommend.
Top Dentists In Indianapolis
Take a look and find the one that is best suited to your needs. With the right dentist, you can be sure that you and your family will receive the best care possible.
Dr. Tracey Williams
303 N Alabama Street, Suite 270 Indianapolis, IN 46204: (317) 637-4636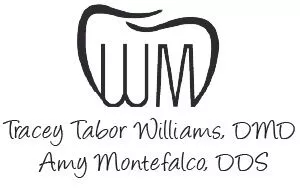 A well-respected dentist in Indianapolis, Indiana, Tracey Williams, DMD, provides preventative, restorative, and cosmetic dental services for adults and children. Dr. Williams utilizes the latest technology in all aspects of her practice. In addition to serving a diverse clientele in her downtown office, Dr. Tracey Williams diligently provides free dental services and oral cancer screenings through several community organizations and local health fairs. – drtraceywilliams.com
Traders Point Dental
8850 Zionsville Rd. Indianapolis, IN 46268 : (317) 872-4746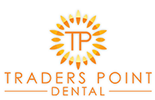 We surround you with a highly-motivated and caring team of dental professionals.  A dental implant can replace a missing tooth without altering the healthy adjacent teeth. Dr. Sang and the highly-skilled team at  Traders Point Dental perform this procedure with minimal discomfort, usually requiring only over-the-counter pain relievers after treatment. – tpdental.com
Julie Stante DDS
9810 Westpoint Dr., Ste. 100 Indianapolis, IN 46256: 317-579-1875

Our mission is to provide you with the highest quality of Dentistry available. We treat our patients as our family members. We value and respect your time, so we don't double-book our schedule. We reserve time just for you. We are genuinely concerned about your comfort before, during, and after your treatment. Our team is passionate about helping you achieve optimal dental health. – juliestantedds.com
Dental Spa Indianapolis
5252 E. 82nd St., Ste. 203 Indianapolis, IN 46250: 317.578.9666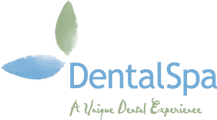 Dr. Amy Marckese-Braun created the Indianapolis DentalSpa in 2004 to change people's attitudes about visiting the dentist. The DentalSpa is designed to make patients feel comfortable and relaxed – maybe even forget they're at the dentist. Despite all the complimentary spa amenities, quality dental care is at the core of Dr. Marckese-Braun's practice. As a family dentist, Dr. Marckese-Braun is committed to providing patients with the comprehensive care and services they need to maintain a healthy smile for a lifetime. – dentalspaindianapolis.com
Indianapolis Downtown Dentistry
10 West Market Street Suite 240 Indianapolis, IN 46204: 317-639-3523
At Indianapolis Downtown Dentistry, we pride ourselves on providing the ultimate satisfaction for all our guests. We feel that it is essential to provide not only cutting-edge dental technology but also provide the highest quality of dental care available in a highly esthetic and ultra-comfortable setting. At Indianapolis Downtown Dentistry, our entire team is ready to make your time at our office relaxing and enjoyable. – indianapolisdowntowndentistry.com
Emerson Avenue Dental
4625 S Emerson Ave, Indianapolis, IN 46203: (317) 784-5555

Get the smile you deserve. At Emerson Avenue Dental, we try to provide a relaxing dental experience. From the first phone call, until you leave the office, we will strive to simplify the process. Our mission is to provide you and your family quality, gentle dental care in a relaxed and comfortable environment.- emersonavenuedental.com
Martin Dentists
4625 S Emerson Ave, Indianapolis, IN 46203: (317) 784-5555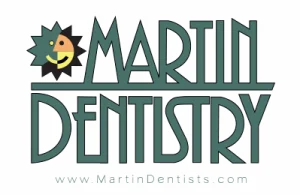 As dentistry has evolved, so has our practice. We've added treatments over the years, such as Six Month Smiles cosmetic braces, dental implants, Invisalign, and CEREC one-visit crowns, to ensure that our patients get the most out of their visits Martin Dentistry. We offer several advanced dental technologies in both offices, and when you visit us, you'll know that you're getting hands-on dental care from dentists who have been reliably serving the area for years. If you struggle with dental fear or don't respond well to traditional anesthesia, ask about our sedation dentistry options for peace of mind and body. – martindentists.com
East Indy Dental Care
5607 E Washington St. Indianapolis, IN 46219: (317) 375-2273

Our menu of services includes a full line of preventive, restorative, and therapeutic dental care options. Most treatment plans will consist of as many options as possible, allowing you to choose the one that best fits your smile needs. We do our very best to keep treatments as conservative as possible. With early intervention, most dental problems are entirely treatable.  – eastindydentalcare.com
Indianapolis Family Dentistry
8602 E. 10th St, Indianapolis, IN 46219: (317) 622-6605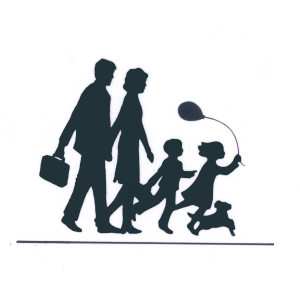 At Indianapolis Family Dentistry, we provide general and preventive dentistry for patients of all ages. Dr. Farthing and Dr. Tepner are very gentle and patient — taking the time to help you understand your treatment options — and always ensuring you are 100% on board with every decision. Our comfortable and kid-friendly dental practice even has plenty of games and toys to keep your little ones busy while they wait. – indianapolisfamilydentistry.com
Westend Dental
1535 Prospect St. Indianapolis, IN 46203: 317-932-1000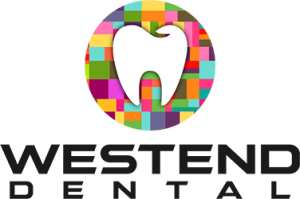 You and your family deserve the best care for your smiles. At Westend Dental, we focus on high-end care for our patients by creating a comfortable environment and using the latest technology for their oral health. Our entire staff wants you to enjoy your visits to our office while receiving extraordinary care for your smile. We offer convenience and comfort, with many amenities that you will enjoy. – mywestenddental.com
Miller Downtown Dentistry
320 N Meridian St #808, Indianapolis, IN 46204:  317-632-6258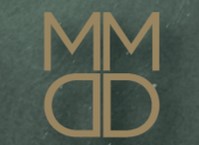 You can't trust just anyone to get the job done right regarding your oral health. You should do ample research to ensure you're visiting the most experienced and knowledgeable dental care provider possible. You should feel comfortable at the dentist; that is our goal at Maxwell Miller's Downtown Dentistry. We are a quality oral health care provider in the Indianapolis area. – millerdowntowndentistry.com
Cornerstone Family Dentistry
1201 N. Post Rd. #6 ​Indianapolis, IN 46219​: ​317-897-8970 ​1201

Dr. Bryan and his highly skilled team are experienced in delivering top-notch dental care! We work as a team with a common objective – to provide the highest level of care possible regarding preventing, detecting, and treating oral disease. Combining our expertise with state-of-the-art technology and time-proven methods, we are confident that you will be delighted with your dental care while in our office. – cornerstonefamilydentistry.com
Princell Dentistry
7207 N. Shadeland Avenue Suite A Indianapolis, IN 46250: (317) 983-6214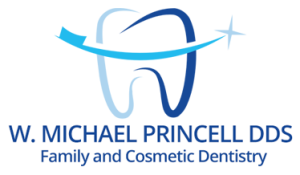 At Dr. W. Michael Princell's office in Indianapolis, we take great pride in offering the latest technology and the most comfortable solutions for taking care of your smile. An exemplary patient care, outstanding aesthetic results, compassion, and integrity, are the paramount values of our practice. We know that for many individuals, a visit to the dentist can be stressful. That is why in addition to achieving dental excellence, we strive to create a gentle and caring environment. – princelldentistry.com
Meridian Dental Center
2291 North Meridian St. Indianapolis, IN 46208: (317) 926-5467

Our doctors are committed to excellence in dentistry and stand out as leading dentists in downtown Indianapolis. The doctors use the latest dentistry techniques to give you a beautiful and healthy smile. Additionally, the doctors of Meridian Dental Center believe firmly in education to prevent oral health problems before they occur and make sure to keep patients fully informed about their dental health.  – meridiandentistry.com
Walton DDS
9002 N Meridian St Ste 206 Indianapolis, IN 46260: (317) 574-1138

At Dr. Gary Walton's office, we know how hard it can be to find a dentist and practice you can trust. That's why we work hard to always provide the best dental care and patient education to all our patients. Of course, we also know that there's more to visiting the dentist than just your teeth–your experience matters, too. – waltondds.com
My Indy Dentist
8280 North Michigan Road Suite A Indianapolis, IN 46268: 317-337-0233

We take great satisfaction in helping you achieve and maintain optimal oral health. Our practice is committed to providing you with the highest quality comprehensive, holistic, and preventive patient care in a comfortable, safe, and FUN environment. We aim to delight you with your dental experience and educate and inspire you to take personal responsibility to improve your health. – myindydentist.com
Carmel Smiles
3091 East 98th Street, Suite 220, Indianapolis, IN 46280: (317) 581-0215

We treat fear in this office very seriously. From our business staff to Dr. Hartman, every team member in our practice is dedicated to making your comfort their priority. We'll address any apprehension you may be experiencing concerning your dental treatment and take every measure possible to ensure a comfortable, pain-free experience. – carmelsmiles.com
Hadley Dentistry
5406 South Emerson Ave., Suite A Indianapolis, IN 46237: 317-780-7777

Hadley Family Dentistry is committed to the best care for patients of all ages. Our offices provide a full range of cosmetic treatments to help you achieve a healthy, confident smile. – hadleydentistry.com
Paul Johnson DDS
8240 Naab Road, Suite 365, Indianapolis, IN 46260 : (317) 872-3282

Our services include preventative dental care, general dentistry ranging from fillings and crowns to dental implants, emergency care, and cosmetic dental procedures such as teeth whitening and dental veneers. We offer laughing gas for your comfort during procedures. – pauljohnsondds.com
Ryan Jay DDS
12110 Pendleton Pike Indianapolis, IN 46236: (317) 826-1050

Our top priority is your well-being. We have all of the amenities and resources to ensure you have a comfortable dental experience. See why we are the office for you! read more… – ryanjaydds.com
David Isaacs, DDS
8870 Zionsville Rd #100, Indianapolis, IN 46268: 317-943-7759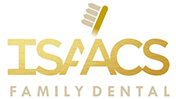 Our dental practice's core is a friendly team of professionals dedicated to your utmost comfort and optimal oral health. We view each patient as unique and tailor each treatment to your needs. We want to encourage patient communication as part of our commitment to providing close, personalized attention to every patient. Please know that we are here to provide outstanding patient care and that we value the trust you have placed in us. – davidisaacsdds.com
J C McAlister DDS
135 N Shortridge Rd, Suite B5, Indianapolis, IN 46219: 317-357-8548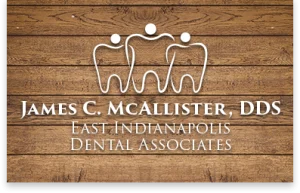 For over 45 years, we have proudly provided family-friendly comprehensive dentistry for Indianapolis, Indiana, and the surrounding areas of Fishers, Carmel, Lawrence, Warren Township, Franklin Township, Hancock County, and Shelby County. Our experienced dentist, Dr. James McAllister, and our team offer a wide variety of dental services that go beyond the boundaries of your average dental office so that we can meet the needs of all of our patients. To us, a patient is more than just a patient, so we add an old-fashioned personal touch to our modern dentistry. – jcmcallisterdds.com
Dr. Heritier
6284 Rucker Road, Suite G Indianapolis IN 46220 : (317) 255-5285

Family & Cosmetic Dentist Dennis J. Heritier, DDS, practices a full scope of general and cosmetic dentistry with expertise in porcelain veneers, dental implants, crowns, bridges, and orthodontics/braces. – drheritier.com
21st Indy
986 North Mitthoeffer Indianapolis, IN 46229 : 317-899-3106

I am dedicated to providing quality dentistry in a warm, patient-focused environment. As a dentist, I embrace the opportunity to truly give back to my community, getting my patients back to optimal oral health and making them feel confident about their smiles. – 21stindy.com
Creating Smiles and Calming Fears
7218 US 31 S Indianapolis, IN 46227: 317-953-5348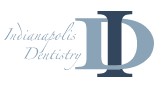 Our Indianapolis cosmetic dentistry services range from teeth whitening to brightening and whitening your smile to complete smile makeovers for a dramatic makeover change that takes 'years' off of a smile and can make your smile younger and more energetic. – calmingfears.com
Beautiful Smiles Indy
201 S. Emerson Ave Suite 130 Greenwood, IN 46143 : (317) 886-4512

Beautiful Smiles, located in Greenwood, offers a full range of general, cosmetic, restorative, and implant dental services providing comprehensive dentistry for patients of all ages in the Indianapolis, IN, area. We tailor our dental care treatment to the needs and concerns of our patients. Using state-of-the-art dental technology; our dental care team helps children and adult patients maintain and restore their natural, beautiful smiles. – beautifulsmilesindy.com
Georgetown Dental Center
5525 Georgetown Rd, Suite B Indianapolis, IN 46254: 317-593-9338

At Georgetown Dental Center, we always take the time to explain what is going on with your specific diagnosis. Whether we've seen your issue before, your questions and concerns are valid and essential to us. We will always take the time to explain any dental issues fully and will thoroughly explain several treatment options. We'll work with your insurance and budget to determine the best treatment. – indygdc.com
Mass Ave Family Dentistry
310 N Delaware St Indianapolis, IN 46204 : (317) 456-5109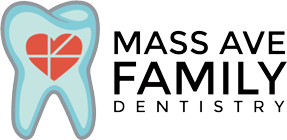 Mass Ave Family Dentistry is an Indianapolis-based family dentist practice that treats patients of all ages. We are committed to delivering the highest quality dental care using state-of-the-art equipment. We are a cosmetic dentist that offers services like checkups, teeth cleaning, crowns, veneers, and more. – holisticdentistindianapolis.com
Cho Family Dental Care
6202 Evanston Ave, Indianapolis, IN 46220: (317) 251-0085 6202

We recognize that all our patients are unique and deserve dental care that reflects their needs. Our experienced and talented dental team is committed to working with you and your family to create a comfortable, stress-free, and rewarding dental experience every time you visit our practice. We are pleased to welcome you and your family and look forward to working with you. – chofamilydentalcare.com
Dr. Hollander
1305 W 86th St. Indianapolis, IN 46260: 317-259-1501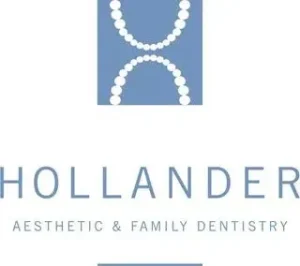 You can trust Dr. Hollander. With over 35 years of dentistry experience in Indianapolis, IN, he knows how to care for you and your family. Dr. Hollander's office provides many types of dental care.  hollanderdentistry.com
Indy Dental Solutions
105 S. Raceway Road, Suite 140 Indianapolis, IN 46231: (317) 273-9666

You never have to worry when you're in the hands of the capable, compassionate dentists at Dental Solutions in Avon. Dr. John Weida and Dr. Dipesh Sitaram are local family dentists who know that providing exceptional dental care means forming a unique relationship with the patient. With their sincere devotion to your needs and goals and years of professional experience, you'll surely get outstanding service! – indydentalsolutions.com
Steve Douglas DDS
6745 Gray Road Suite F Indianapolis, Indiana 46237: (317) 786-1277

Since 1991, we have been providing quality dental care and serving the dental needs of our valued patients. We pride ourselves on the quality and longevity of our staff, with the majority of our team being part of Dr. Douglas' practice for 20 years or more! When visiting our office, our patients are treated like family by familiar faces who strive to provide the best care possible. – stevedouglasddspc.com
Summerlin Family Dentistry
3351 North Meridian Street Indianapolis, IN 46208: 317-926-5200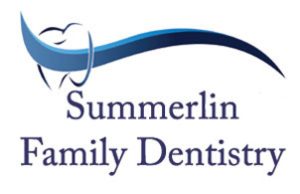 Summerlin Family Dentistry has delivered premier dental care in the Indianapolis metro area for over 30 years. We offer a full range of dental services, including comprehensive cleanings and exams, dental implants, restorative and cosmetic smile make-over procedures such as veneers and crowns, and custom dentures. – summerlinfamilydentistry.com
Washington Street Dentistry
10935 East Washington Street Indianapolis, IN 46229: (317) 333-6788

Washington Street Dentistry has been designed with state-of-the-art equipment and technologies for the highest standard of dental care. We are committed to the well-being of our patients and maintain excellent standards that surpass both OSHA and CDC expectations. Comfort is also essential, and we have created an environment that promotes peace of mind for you and your family. –  washingtonstreetdentistry.com
Sanders Dentistry
6314 Rucker Road, Suite B Indianapolis, IN 46220: 317-253-8004

We are a dental practice devoted to restoring and enhancing the natural beauty of your smile using conservative, state-of-the-art procedures that will result in beautiful, long-lasting, healthy smiles! – sandersdentistry.net
Business Results 1 - 10 of 528
General Dentistry, Cosmetic Dentists, Oral Surgeons
6010 W 86th St, Indianapolis, IN 46278
Oral Surgeons, General Dentistry, Cosmetic Dentists
1724 Broad Ripple Ave, Indianapolis, IN 46220
General Dentistry
151 N Delaware St, Ste 135, Indianapolis, IN 46204
Cosmetic Dentists, General Dentistry, Dental Hygienists
435 Virginia Ave, Ste 1800, Indianapolis, IN 46203
Kelli Hinds Family Dentistry
General Dentistry
1480 W Southport Rd, Ste A, Indianapolis, IN 46217
General Dentistry
6112 N College Ave, Indianapolis, IN 46220
General Dentistry, Periodontists, Cosmetic Dentists
7255 N Keystone Ave, Ste B, Indianapolis, IN 46240
Mass Ave Family Dentistry
General Dentistry, Pediatric Dentists, Periodontists
310 N Delaware St, Indianapolis, IN 46204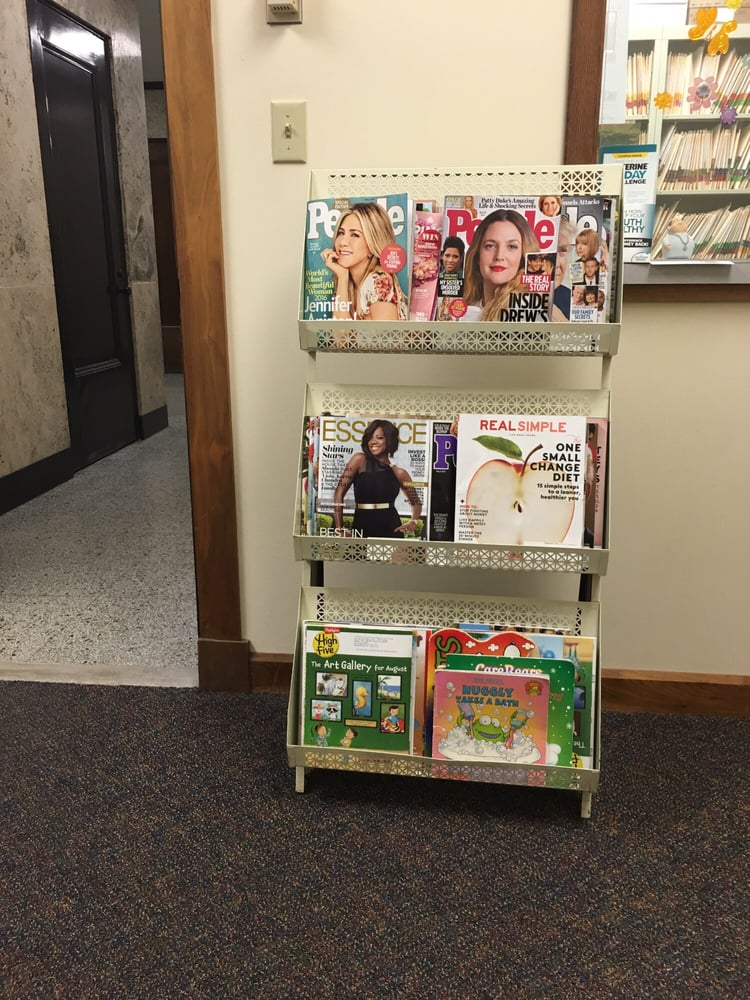 Maxwell Miller's Downtown Dentistry
Cosmetic Dentists, General Dentistry
320 N Meridian St, Ste 808, Indianapolis, IN 46204
Endodontists, Cosmetic Dentists, Periodontists
7605 S Emerson Ave, Indianapolis, IN 46237