Best Dentists In Houston, TX
Best Dentists In Houston, TX
Houston Dentist Reviews
Finding a qualified dentist for yourself and your family in Houston can often be very stressful, like searching for a needle in a haystack. Aside from recommendations given to you by people you trust, the best way to find a dentist in Houston is through unbiased patient reviews of dentists. Many dentists advertise through channels like yellow pages and 1-800-dentist – you should bypass recommendations from those channels since they are not real. Here is a list of quality dentists we recommend for Houston.
Top Dentists in Houston, TX
Finding a dentist you can trust and listening to your needs is essential to maintaining oral health. A caring team of highly trained professionals is dedicated to providing personalized care in a relaxed and comfortable environment. They will never treat you like just another number. They started their practice by treating patients like family and taking a particular interest in theirs; they see generations of families – even children who became parents and grandparents!
"Everyday I see the difference dentistry can make in people's lives, whether it's an executive growing more confident as a leader, or just someone who feels good smiling around other people for the first time. A brilliant smile changes not only the face, but the person inside, instilling new confidence that affects social and professional arenas unimaginably."
Signature Smiles
2400 Farm to Market Rd 1488,Suite 200 Conroe, TX 77384: (936) 224-7007

Signature Smiles started with meeting every patient's need, regardless of circumstance, age, or financial constraint. We created a Houston dental office catering to pediatric dentistry, cosmetic dentistry, orthodontics, and periodontic treatments. – mysignaturesmiles.com
The Dentists at Houston Westchase
1500 City West Blvd #110 Houston TX 77042 : 832-830-8226

Our mission is to improve the health and well-being of our patients through excellent dental care and, to that end, help our patients keep their teeth for the rest of their lives in maximum comfort, function, and aesthetics. We will strive to make every experience in our office unlike any other healthcare facility from the standpoint of comfort, education, treatment, and standard of care. – houstonwestchasedentists.com
LifeSmiles
1722 W Alabama St, Houston, TX, 77098: 713-592-9300

We are devoted to bringing efficient, precise, comprehensive dentistry to the people of Houston, TX. Being at the forefront of dental technology helps us provide you with a more comfortable, convenient, and enjoyable experience – with a real emphasis on superior results. – lifesmiles.us
A Dental Care
4654 Highway 6 N, Suite 401 Houston, TX 77084: (832) 990-2876

A top priority of Dr. Lalani, Dr. Wilson, and Dr. Jawhar is to provide patients with a pleasant dental experience as we improve their oral health with comprehensive care. You will find that our team members all speak Spanish and English to accommodate more of our patients. We also use advanced digital X-rays at our offices to catch and treat dental problems while they are still small. – adentalcare.com
Houston Dental
1900 W Loop S, Suite 1150 Houston, TX 77027: (713) 622-1977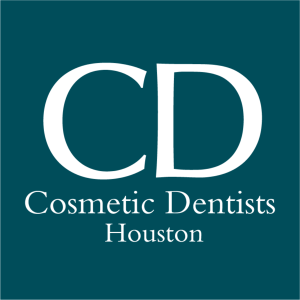 Dr. Amanda Canto has shared her passion for healthy, beautiful smiles since 1989. She is dedicated to maintaining excellent relationships with her patients and the community to educate and enrich those she reaches. Dr. Canto has a proven record of delivering excellent results to people across Houston, the U.S., and the world needing dental care ranging from daily cleaning to total mouth restoration. – houstondental.com
Houston Uptown Dentists
1300 Post Oak Blvd, #1620, Houston, Texas 77056: 832-786-2852

At our Houston, TX, dentist office, our highly trained, award-winning dentist, Dr. Juarez, will improve your appearance and oral health with quality dentistry. Treat yourself and your family to comprehensive dental care, state-of-the-art technology, and a compassionate team. – houstonuptowndentists.com
The Dentists at Greenway
4015 Richmond Ave. Houston, TX 77027: 713-909-7050

The Dentists at Greenway believe in building a lasting relationship with our patients, and we hope you will enjoy a rewarding experience while in our care. We are dedicated to achieving excellence from the moment you contact our office until treatment is complete. We treat all of our patients as though they were members of our own family, and our entire team truly wants you to feel safe and confident in our care. – thedentistsatgreenway.com
Houston Smile Spa
9700 Louetta Road, Spring, TX 77379: (281) 370-8786

As a patient-centric dental practice in Houston, we provide comprehensive Dentistry with a commitment to five-star service excellence. We are experts in our fields of over 20 different dental services. We work with you as your dental partner to keep your oral health at its best. – houstonsmilespa.com
Medical Center Dental Group
6560 Fannin #1424 Houston, TX 77030: 713-795-5905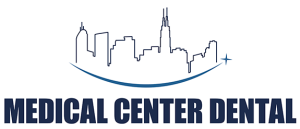 We have a talented and experienced staff, and our philosophy is to help our patients achieve and maintain exceptional dental health. We work hard to ensure that our level of care deserves our patients' respect and confidence. Our tradition of preventive dentistry is the basis for all service and care in our practice. – ingeniousdentistry.com
Parker-Nickolas-Read Dental
9099 Katy Fwy #180, Houston, TX 77024: 713-932-0441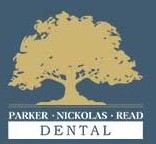 Dr. Brent Parker, Dr. Christopher Read, Dr. Matt Nickolas, and Dr. Hans Schleicher want to be on your dental team for a lifetime. Not only can we create the gorgeous, healthy smile you've always wanted, but we can also maintain it for years to come. – memorialdds.com
Mark Gray DDS
1127 Eldridge Pkwy #1040, Houston, TX 77077: (832) 416-1516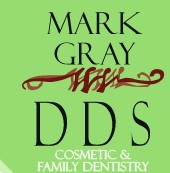 We believe in the strength of the wide variety of dental services we offer, which is why Dr. Gray wanted to create the perfect welcoming environment to offer them. We aim to provide you with comprehensive cosmetic and family care that's comfortable and convenient for your busy schedule. – markgraydds.com
Bear Creek Dentistry
4303 Highway 6 N Suite A-1 Houston, Texas 77084: (832) 427-5505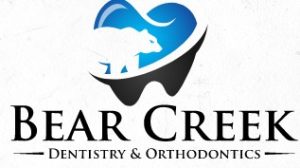 Our team strives to make each dental visit a positive patient experience. We truly care about your health and well-being and partner with you to make the best decisions to support your oral health – but it goes beyond that. We develop long-term relationships with the members of our community so they can enjoy life to the fullest! – bearcreekdentistry.net
Dentists at Memorial Park
5535 Memorial Dr ste k Houston, TX 77007 : (713) 861-8323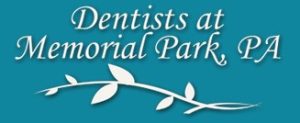 Dr. Catalina Cruz Johnson is excited to welcome you and your family to Dentists at Memorial Park. We are committed to providing the dental care you need to achieve healthy smiles, and we will make sure that you understand your treatment options so that you can take an active role in your dental care. – dentistsatmemorialpark.com
Distinct Dental Houston
1415 South Voss Road, Houston, TX, 77057: 281-378-3331

Distinct Dental Houston is a family-friendly cosmetic and general dentistry clinic located in the heart of Memorial in the 77057 zip code. We take pride in our years of experience providing high-quality dental care to patients of all ages. Our dedication is what drives us to give patients new-found confidence to smile. – distinctdentalhouston.com
URBN Dental
100 Jensen Dr. Houston, TX 77020: (713) 322-8442

Our goal is to raise the bar when it comes to dental care. We have a talented team of professionals to help you love your smile. We strive to provide a high standard of clinical expertise and excellence, follow safety protocols in our office, and give patients the best service possible. You are essential to our office, so everything we do revolves around you. – urbndental.com
Houston TX Family Dentistry
7500 Beechnut, Suite 388, Houston, TX 77074: 713-988-0536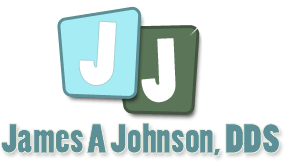 Our dentist enjoys providing a higher quality of service to our patients. In our office, you will receive the attention you deserve, the care you need, and the treatments to improve your smile. Dr. James Johnson and our team are happy to discuss treatment plans and help you decide how to facilitate your dental care best. – houstontxfamilydentistry.com
The Gentle Art of Dentistry
102 Vintage Park Blvd Ste D Houston, TX 77070: 713-564-8297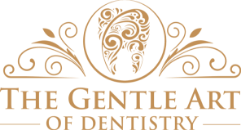 We are proud to offer a wide variety of dental services to meet all of our patient's needs. Our staff is highly trained in both general dentistry and cosmetic dentistry. You can rest assured that our doctors and staff are experienced in many dental treatments. – thegentleartofdentistry.com
Today's Dental
3944 Cypress Creek Pkwy, Houston, TX, 77068: 281-580-0770

At Today's Dental, we value our patient relationships, prioritizing delivering gentle, compassionate care that you deserve from a dentist in Houston. We work hard to make you feel at ease by providing exceptional patient care in a relaxed, convenient atmosphere. We strive to develop lifelong relationships with our patients by combining the latest dental technology with a professional and compassionate staff. The result is a beautiful, healthy smile that lasts a lifetime. –  todaysdental.net
Dr. Craig Mabrito
1233 West Loop South, Suite 1225 Houston, TX 77027: 713-528-0567

Dr. Craig Mabrito and our dental team are committed to providing you with all of the dental care you need in one convenient location. Developing relationships with each patient remains an important goal for Dr. Mabrito. Our dentist strives to understand each patient's plans with regards to their health, provide all of the alternatives to achieve those goals, act as their advocate to help them make the best decision, then execute the plan with the highest level of skill, care, and judgment every day that he treats patients. –  mabrito.com
UT Dentists
7500 Cambridge Street, Suite 1210, Houston, TX 77054: 713-486-4444

We are committed to providing the best dentistry, with quality care that combines the latest dental treatments and innovations with the most up-to-date technology. Our expert general dentists, specialists, and dental hygienists care for patients (age nine or older) with every type of dental problem. All of our UT Dentists providers also teach at the School of Dentistry and are tuned in to the newest approaches in dentistry. – utdentists.com
General Houston Dentistry
Houston Dentists are all about making you smile. Their friendly and knowledgeable staff make you comfortable and relaxed while they help keep your smile beautiful. They use modern methods that focus on getting the job done with less stress. They don't want you to hurt, and we do everything we can to ensure you don't. Your family dentist wants you to feel at ease. Their friendly staff does everything possible to help you feel comfortable and informed. They explain the process, tell you its cost, and answer any questions. Dentists know that the more you understand, the better you'll feel. Most love kids, from checking your child's very first baby teeth to setting up great dental hygiene habits for life. Making kids smile lights up their day, and they want your children to like going to the dentist.
Houston Children's Dentists
Dentists are licensed to practice dentistry on both children and adults. The dentists on staff are teachers as well as healers. Many children learn their best oral hygiene habits from our dentists, including:
Brushing
Flossing
Feeling comfortable in a dentist's office
How to avoid tooth decay
Facts and information in a way that is understandable for children
From infancy through the teenage years, children's dentistry focuses on proper oral hygiene habits and dental issues specific to children. Tooth decay is a chronic disease most common among children – five times more common than asthma. Your child's first birthday is usually the first time they should be brought to see our dentists. Choose a dentist that looks forward to seeing you!
Cosmetic Dentistry Treatments
We specialize in quality, comprehensive restorative, and cosmetic dental care for Houston, TX, area patients. Let our cosmetic dentist design your smile and give you the look you've always wanted. To discuss your treatment options, please get in touch with us today. A perfect, natural-looking smile will change how you think about yourself. You'll receive a boost of confidence, smile more, feel more outgoing, and new opportunities will come your way. Find out what we can do for your smile. While traditional dentistry focuses on oral hygiene and preventing, diagnosing, and treating oral disease, cosmetic dentistry focuses on improving the appearance of a person's smile. At Coleman Dental, our cosmetic dentistry treatment options include the following:
Inlays/Onlays
Composite Bonding
Orthodontics
Restore health and vitality to your smile. Our cosmetic dentistry treatments can correct everything from minor flaws to severe discoloration, gapped teeth, and even missing teeth. We can help you obtain a beautiful, lasting look – so you can confidently smile. If you want to find out how our Houston TX cosmetic dentist can improve your smile, contact us today. Find out what we can do for you.
Some Houston TX Dentist Reviews
I was referred to them by a friend. The clinic is nice and clean and the dentist is professional and caring and did a very nice job on my tooth cleaning. Some previous dental cleanings would hurt and I would end up bleeding. I did not have any bleeding at all and that was a big difference. They are also reasonably priced. Thanks – Haroen C
I love everything about this place. The staff is super nice. This dentist is an all-star. And the location is convenient. I'm a total wuss with going to the dentist, and the doc and his assistants always make me feel comfortable and I never feel any pain. All of their equipment is high tech, but what really matters at the end of the day is the quality of the work, and that is top notch. Highly recommended. Good doctor. Good cleaning. Good front desk staff. I've only had good experiences here. I got different insurance for a year and had to find a different dentist — no luck. So now I'm back.
This is the best dental practice I've been to, and I've had the misfortune of being to quite a few. I called with some jaw pain, and the dentist was able to see me a couple of days later. He recommended a night guard, and didn't pressure me at all to get one custom made (very $$$), saying I could try an over-the-counter one first if I wanted. I opted to just go for the custom, and he offered to let me pay for it over 3 months. Perfect. Everyone on staff is really friendly and helpful, the waiting area is very nice, and the wait time is short. I look forward to making you my regular dentist going forward.
Business Results 1 - 10 of 1900
Cosmetic Dentists, Oral Surgeons, Endodontists
2802 White Oak Blvd, Ste 300, Houston, TX 77007
General Dentistry
5300 Memorial Dr, Ste 260, Houston, TX 77007
Orthodontists, Cosmetic Dentists, General Dentistry
2415 W Alabama St, Ste 210, Houston, TX 77098
Cosmetic Dentists, General Dentistry, Pediatric Dentists
7951 Katy Fwy, Ste I, Houston, TX 77024
Pediatric Dentists, General Dentistry, Cosmetic Dentists
3800 N Shepherd Dr, Houston, TX 77018
Smile 4 Texas Dental Center
General Dentistry, Oral Surgeons, Cosmetic Dentists
1400 Blalock St, Ste D-1, Houston, TX 77055
General Dentistry, Cosmetic Dentists, Oral Surgeons
2313 Edwards St, Ste 150, Houston, TX 77007
Montrose Advanced Dentistry
Cosmetic Dentists, General Dentistry
3407 Montrose Blvd, Ste B4, Houston, TX 77006
General Dentistry, Periodontists, Cosmetic Dentists
2225 N Shepard Dr, Houston, TX 77008
General Dentistry, Cosmetic Dentists, Periodontists
1300 Post Oak Blvd, Ste 1620, Houston, TX 77056