Interested in G4 Dental Implants?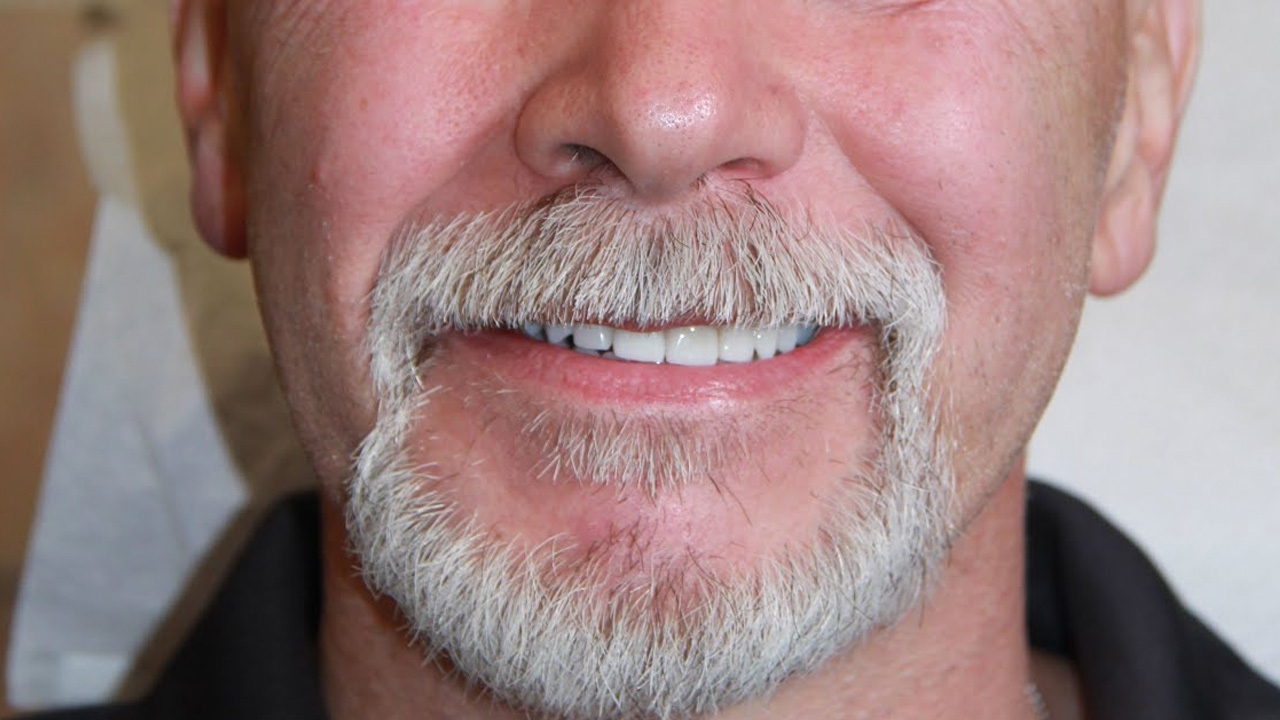 Interested in G4 Dental Implants?
First of all, let's clear this up. What are the Advantages of G-4 Dental Implants?
What is all the talk about?
A Superior Look, Fit and Feel At the Most Affordable Cost
G4 Dental Implants offer an advanced dental procedure to transform your smile. Missing teeth and dentures can be difficult at best. The opportunity to recreate your smile with a refreshing change is highly desirable for those affected by poor dental health.
Portuguese Dentist Paulo Malo created a smile makeover allowing patients to return to normal within hours of the procedure. Dr. Malo accomplished this by using a full mouth reconstruction approach. This affordable procedure utilizes the insertion of four Dental Implants into the jawbone to support up to 12-14 naturally engineered false teeth. Portuguese Dentist Paulo Malo and G4 Dental providers are considered top-level in their field, and G-4 Dental Implants exceed expectations.
G4 Dental Implants Defined
G4 Dental Implants provide greater longevity in results and are a less costly investment when compared to traditional dental implants. In addition, G4 Dental Implants work especially well for people with specific oral health conditions, such as periodontal disease (gum disease).
G4 dental implants are similar to All-On-4 Implants, with some significant differences. When compared to All-On-4 Implants, G4 implants are permanent implants. They are applied immediately during the initial procedure or within a short period of oral surgery if necessary. The All-On-4 procedure requires numerous visits over several months to complete the procedure. Immediate Implants such as G-4s are highly advantageous since they are far more affordable and offer an immediate solution that is long-lasting and durable. If you do not have immediate implants, you will need to stage the procedure, and the healing process requires six to twelve months.
Are G-4 Dental Implants Right for Me?
In contrast to dentures or missing teeth, G-4 dental implants offer a superior look, feel, and fit for most adults. If you require tooth extractions due to damaged teeth, extractions may be required before the G-4 Implant. Once extractions are completed, the procedure to recreate your smile may begin. If you grind your teeth, you will be advised to wear a mouthguard while sleeping to protect your dental implants. If you have gum disease, you must maintain proper oral hygiene. Patients may require additional professional dental cleanings. If you have a health condition, such as brain, heart, or lung disease, you may not qualify for the G-4 Dental Implants. Most adults qualify for Dr. Paulo Malo's concept of advanced dental implants.
G4  Dental Implant Procedure
If you are interested in Golpa's Dental Implant locations for G4 implants, you can expect excellence in care from all highly qualified staff members.
Your treatment plan for G-4 Implants will include the following steps;
First, you will meet with your doctors to complete CT scans, facial scans, x-rays, tooth measurements, tooth shades, and tooth shape selection. You will also have a private consult with your practitioners.
Secondly, if you need tooth extractions, you will have oral surgery to remove compromised teeth. Then, you will undergo the Dental Implant procedure. The G-4 Implant procedure will be completed within a few hours. The dental procedure involves the placement of a customized temporary bridge. The bridge is constructed from a titanium bar and natural-looking engineered teeth. If you are interested, the G-4 dental implant consultation, outpatient surgery, and placement of the temporary bridge may be scheduled in one day. Alternatively, you can schedule the initial consult on the first day. Then, you may elect to have your surgery and dental implant procedure the next day.
Finally, you will receive the permanent G-4 customized bridge the following day.
Your Renewed Smile
Usually, the osteointegration process of anchoring the bone with the new teeth requires a six to twelve-month healing period.
Conversely, the advanced G4 Implant Solution utilizes a titanium bar to hold the teeth together. This functionality allows for the immovability of dental implants so that your new teeth can function normally at the onset of placement. On the same day of treatment, you can enjoy your new smile's rewards for years to come.  The healing process takes approximately one year, but your new teeth will fully function on the first day.
G4 Implants at Home
You will be provided with instructions to follow to reduce the risk of complications from the procedure and optimize the outcome. You will brush your new teeth and floss daily using an electric toothbrush. You will also be required to use a prescription rinse that your G-4 Dental provider will give you.
After one week with your new teeth, you will add the use of a Waterpik after each meal into your daily routine. WaterPik systems will massage your gums, enhance healing, and remove debris between teeth.
It is vital to incorporate a Waterpik between every meal to protect the longevity of your new smile. The dentist you select to perform your regular professional cleanings in the future must know about All-On-4's Dental Implants.
As with all dental procedures, precautions are taken to reduce the risk of complications and protect your smile. Complications are rare and are typically managed through intervention, such as medication. Infection is the most common risk but highly unlikely due to the preoperative and post-operative protocols at G-4 Implant Centers. If you follow a stringent home routine and abide by the list of instructions given to you by your G-4 provider, you will most likely succeed in optimizing your outcome in every way possible.
Dental Procedures Combined
If you are interested in G-4 Dental Implants, you may require full mouth reconstruction to complete your smile makeover. This may include root planing and scaling, dental fillings, and more. The good news is that you can simplify your dental treatment plan with an affordable, long-lasting G-4 Implant procedure.
G4 Dental Implant Cost
If you are interested in G4 Dental Implants, you can feel secure that you are making a wise investment for yourself with many rewards for years to come. Your new smile will be a blueprint for many beautiful memories in the years to follow. G4 by Golpa locations contain dental costs for the Implant procedure due to the large quantities of Implants placed, availability of advanced technology and in-house labs, and milling stations.
Cost for the G4 Implant Procedure Total
Remember that you can finance your Dental Implant procedure in a comfortable plan. You may select credit card financing, third-party patient financing, cash-pay, and Medicare options.
If you are a cash-paying (check or wire transfer), G4 patient, the investment is $36,500.
If you are a Medicare G4 patient, the investment is $13,750, based on Medical Necessity.
Special Considerations: Dental Implant Cost for Medicare G4 Patients
Medicare offers payment for the oral surgery portion of the procedure based on medical necessity.    Please complete the contact form page to identify any discounts you may qualify for.
Monthly Plan Options and Discounts
The G4 Implant procedure can be performed for $36,500 or $450 monthly to help manage costs.  Finance terms are flexible, with many options, including Zero Interest. Additional discounts may apply to Cash Paying Patients.
Additional Discounts Include:
If you are a Senior (non-Medicare), you will receive a $1,000 Discount.
If you are a Member of the Military or a Veteran, you will receive a $1,000 Discount.
If you are an Elective Cash Paying Patient (cash, check, credit card), you will receive a $1,000 Discount.
Visit:  G4byGolpa costs page for more information about special pricing and discounts.
Payment Plan Options
Personal Checks (required two weeks before the procedure)
All Major Credit Cards
Cashier's Check or Bank Check
Wire Transfer
Patient Financing Company (required two weeks before the procedure)
If you are interested in G4 Implants, please complete the form on the next page to better identify costs.
Contact Golpa Today
G4 by Golpa locations offer easy access to the providers of G-4 Implants.
Las Vegas Nevada
If you are interested in G-4s in Las Vegas, you may visit the Golpa Dental Implant Center in Las Vegas, Nevada. This Center is located at 6420 Medical Center Street, #101, Las Vegas, NV 89148, (702) 641-7111.
Dallas Texas
If you want to obtain G-4s in Dallas, Texas, you may visit the Golpa Dental Implant Center in Dallas, Texas at 12222 N Central Expy, Ste 100, Dallas, TX, 75243, (214) 295-9420.
Tysons Virginia
If you are in Virginia and want G-4 Implants, go to the Golpa Dental Implant Center in Tysons Corner, Virginia, at 1500 Cornerside Blvd, Suite 600, Tysons, VA 22182, (703) 620-3040.
Golpa G4 Implant Reviews
Golpa providers engage with patients from around the world. Let's explore what G-4 patients have to say. Visit the Golpa Dental Implant Center reviews, before and after smile makeover photo galleries, and much more.
G-4 Patients Speak Out
With the results of the G4 dental implants, patient satisfaction is our utmost concern. Most Golpa Center patients are very content with the transformation of their smile. It is time to hear from the G-4 patients.
"I was concerned about G-4 Implant costs and other dental procedure costs. All dental costs were not fully explained. I didn't know if I was a candidate for the dental procedures, but had to pay preliminary costs to help identify candidacy for the G-4 procedure. This was not the case when I investigated other dental implant providers. Still, I most liked the thoroughness of the G-4 provider."
Missy visited Dr. Golpa's office twice a year for dental maintenance after obtaining her G-4 Dental Implants. She loved how the dental implants looked and fit. She also felt very happy with her oral health because of the dentist's care. Missy explained, "I am so happy I have referred three patients for G-4 Dental Implants over the past 2 years. They have also been very happy with their results."
Jimmy said he was Dr. Golpa's patient for one year. On this day, Jimmy experienced discomfort and tooth sensitivity. After taking off work to address this problem, Jimmy became unhappy that the office was delayed by one hour.
"I was very unhappy – I would have preferred to know that my appointment was delayed when I arrived at the office," he said. "In the end, I remained with my Golpa provider because of the other excellent services and the outcome."
Click here to read more Golpa Patient Reviews.
Smile Gallery: Before And After Photos & Videos
View more before & after photos on Golpa's Facebook and Pinterest patient profiles.
For more G-4 Implant Patient Videos, click here.
If you can afford to replace your missing teeth, the best part is that G-4 Dental Implants offer a superior solution. Generally speaking, the Dental Implants by Golpa is highly satisfactory to most G-4 patients.  Patients love their Smile Makeover!
G4 Implant Alternatives
There are alternatives to the G-4 Dental Implant procedure. You may obtain a full or partial denture to replace missing teeth. However, G-4 Dental Implants are often preferred with a greater esthetic appeal,  a more natural look, a closer fit, and long-lasting results.
All-On-4 Dental Implants only last six months to two years when optimizing the outcome. In addition, you must return to your dentist with your temporary bridge several times before obtaining to a longer-lasting solution.
G4 Dental Implants are permanent and long-lasting. The metal titanium bridge is durable and not likely to break. Your mouthguard will protect your smile investment if you are a grinder and have G-4s.
G4's and traditional dentures' significant comparison is the number of implants required for treatment. While G4 Implants need only four implants, traditional dentures may require up to eight false teeth, depending on the type needed and the condition of your jawbone.
A smaller number of dental implants offered in G-4 equates to less pain and less investment in the treatment plan. All dental implants require a healthy jawbone structure, but fewer implants mean less jawbone structure will be involved in treatment.
Snap-in dentures are another impermanent solution. These implants snap out with your dentist's assistance making these implants less stable when compared to the G-4 Implant Solution.
G4 implants are typically longer-lasting, more affordable, and are a little less cumbersome when compared to alternatives.
Conclusion
The success of Golpa's Centers Implant Solution has been so widespread and successful that there are now G4 ambassadors. Golpa patients worldwide have been highly satisfied with the treatment and would like to share their experiences. Speak with John, a Golpa patient, about his treatment success. Inquire about the G-4 Dental Implants procedure from his perspective.
Celebrate success with John and discuss your treatment plan options with him.
Simply pick up the phone and call John to schedule a meeting with him.
Visit a Golpa Dental Implant Center in Las Vegas, Dallas, and Tysons Corner.
G4 dental implants are a vast improvement over all alternatives.
Take the "Are You A Candidate?" Survey to get qualified for the G-4 procedure.
Receive a transformation of your smile in one day!
Preoperative and Postoperative Care of your dental implants is fundamental to optimizing the outcome of treatment.
G4s are usually longer-term and of higher quality when compared to All-On-4 implants, Snap-Ins, and traditional dentures.
G4 Implants usually cost $36,500 or more for your full mouth reconstruction. Finance your investment today!
G-4 Dental Implants are a High Satisfaction Procedure when performed exclusively at  Golpa Dental Implant Centers.
Travel to Las Vegas, Dallas, or Tysons Corner, Virginia, for your G-4 Dental Implant procedure! Staff members can assist with letting you know about nearby accommodations.