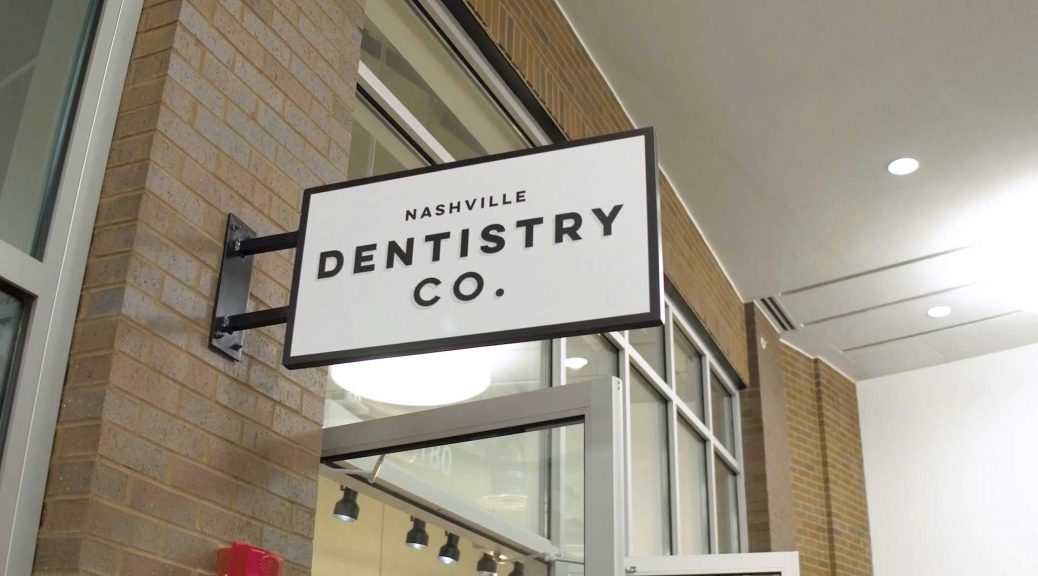 Best Dentists In Nashville
Best Dentists In Nashville
Nashville Dentist Reviews
Nashville dentists have a lot to offer patients regarding oral health. With the help of experienced professionals, they can provide top-notch care and ensure everyone in their community can access the necessary treatments. But for a dentist to truly succeed, they need to receive positive client reviews.
Reviews serve as an opportunity for patients to share their medical experiences with others. They are invaluable for dentists striving to build a good reputation, as they let prospective customers know what they can expect before they even enter the door. For example, suppose a patient had a great experience with a certain dental office. In that case, they can leave a review highlighting their satisfaction and explaining why they wouldn't hesitate to recommend that office to others. On the other hand, if certain issues arose during treatment, the patient may also shed some light on them so that other potential customers can make an informed decision.
Top Dentists in Nashville
Overall, reviews are a great way for Nashville dentists to show potential patients why they should trust them with their oral health. By providing an honest, transparent look into the quality of their services, dentists can demonstrate their commitment to excellence and establish themselves as reliable providers in the area.
Here is a list of quality dentists recommended for the Nashville area.
Nashville Brighter Smiles
1916 Patterson St # 712
Nashville, TN 37203
(615) 321-3200
Belle Meade Family Dentistry
104 Kenner Ave, Nashville, TN 37205: 615-298-2030

Our dentistry professionals believe that forging partnerships with leaders in the dental care industry are essential to bringing you the modern services and exceptional outcomes you want and deserve. One of the collaborative relationships we are especially proud to announce is with Esthetic Solutions, an independently owned and operated lab located in the upstairs of our Nashville, TN, dental office building. – bellemeadedental.com
Tennessee Family Dental
6716 Nolensville Pike STE 120 Brentwood, TN 37027: (615) 331-5977

In 2012, Tennessee Family Dental was founded by Dr. Ryan O'Neill with a "patient-first" philosophy and a mission to regularly give back to the community. Since then Tennessee Family Dental has grown to four locations, provided over $20,000 in free dentistry, and is home for more than 12,000 patients throughout Middle Tennessee. From our In-Office Benefits Plan to our wide-range of Cosmetic, Restorative, Sedation and General (Family) Dentistry, we work every day to offer the most advanced and aesthetic dental treatments at affordable prices. – tnfamilydental.com
Nashville Family Dentistry
5802 Nolensville Pike, #101 Nashville, TN 37211: (615) 645-1162

Nashville Family Dentistry makes quality dental care convenient and affordable for modern American families. We are a dental practice devoted to restoring and enhancing the natural beauty of your smile using conservative, state-of-the-art procedures that will result in beautiful, long lasting smiles! We strive to provide quality dental care in a comfortable, safe environment. – nashvillefamilydentistry.com
Katherine Hall DDS
500 Church Street Suite 430 Nashville, TN 37219: (615) 777-2600

Dr. Katherine Hall has called Nashville home for the last 35 years. As a practice, we are true believers that preventative care and education are the keys to optimal dental health. We strive to provide "dental health care" vs. "disease care".  katherinehalldds.com
Green Hills Family Dentistry
4301 Hillsboro Pike Suite 315 Nashville, TN 37215: 615-383-6066

At Green Hills Family Dentistry, our number one goal is to provide the people of Nashville, Tennessee with comprehensive, affordable dental care. Our team of technicians, hygienists, and dentists will work with you to develop a treatment plan that is custom tailored to your unique needs. We utilize state-of-the-art technology to view your entire dental profile in unprecedented detail so we can analyze and diagnose with extraordinary accuracy. – greenhillsfamilydentistry.com
Roach Family Dentistry
3824 Bedford Ave. Nashville, TN 37215: (615) 499-5608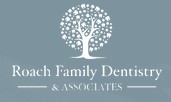 Roach Family Dentistry opened in 2000 by Dr. David Roach, who has treated patients in the Nashville area for a few decades.  Dr. Roach is joined by his highly trained team of dentists, registered dental hygienists, and dental assistants whose priority is your oral health and comfort. – greenhillsdentist.net
Swang Dental Care
4301 Hillsboro Pike Suite 221 Nashville, TN, 37215: (615) 385-2171

Today's advanced dental treatments and materials can make a real difference, and the skill, experience, and commitment of our practice using a unique combination of science and artistry can literally redesign your smile. Even a subtle change in your smile helps you to project an image of self-confidence and high personal esteem. When you feel good about yourself, it shows in your appearance. – swangdentalcare.com
Ronald LuBovich DDS
2828 Bransford Avenue, Nashville, TN 37204: (615) 297-5577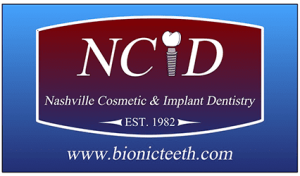 Dr. LuBovich was an early pioneer in implantation dentistry, and he continues to give lectures on dental implants to dental societies across the United States. He has also published a book and numerous articles on dental implants and cosmetic dentistry, two of his favorite areas of practice. – bionicteeth.com
Dentists of Bellevue
8131 Sawyer Brown Rd Ste 501 Nashville, TN 37221 : 615-933-1981

At Dentists of Bellevue, our entire team is dedicated to your comprehensive care with advanced, proven technology. We look forward to seeing you and your smile. We use advanced proven technology to keep your smile looking the best! Modern dental technology like Digital X-Rays and CEREC® CAD/CAM single-visit crowns allow care that's faster, less invasive and more efficient than ever before. – dentistsofbellevue.com
Devine Dentistry
4219 Hillsboro Pike Suite 105 Nashville, TN 37215: (615) 490-0809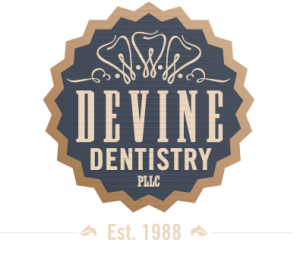 Devine Dentistry has provided personalized dental care for thousands of families. Our patients love coming to our office to experience the warm, individualized care we provide. We pride ourselves in offering a variety of services and using cutting-edge equipment and techniques. We use state-of-the-art technologies in all of our procedures in order to provide our patients the best care possible. These new technologies allow us to detect dental concerns at early stages, treat your oral health needs with precision, and provide stunning and customized restorations. – devinedentistry.com
Matt McGee Family and Cosmetic Dentistry
2827 Bransford Avenue Nashville, TN 37204: (615) 298-2385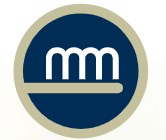 At Matt McGee Family and Cosmetic Dentistry, we offer the highest quality dental experience for you and your family in a high-tech but warm, comfortable environment. We offer a variety of dental services for the entire family including general and preventive, cosmetic, restorative and reconstructive, and emergency services. – mynashvillefamilydentist.com
Nashboro Village Family Dental
2270 Murfreesboro Pike Nashville, TN 37217: 615-360-7585

The dentists, hygienists, and technicians here at Nashboro Village Family Dental have the education and experience to meet all your oral health care needs. We are dedicated to maintaining the highest quality of dental care through on-going training and continuing education in the latest techniques and equipment. – nashborovillagefamilydental.com
Stein Dental
99 White Bridge Rd, Suite 204, Nashville, TN 37205: 615-285-6907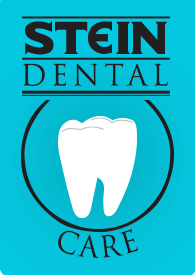 Unlike many dentists, Dr. Stein is a "bread and butter" oral care provider who will use the simplest methods possible to achieve desired results. His goal as a dentist is to be a stable source of quality education, dental care, and service to each of his patients so that they can achieve optimal oral health and improved quality of living. He loves his field of work and is fully committed to always performing at a professional level.  – stein.dental
Gulch Dental Studio
224 11th Ave S Nashville, TN 37203: (615) 212-3397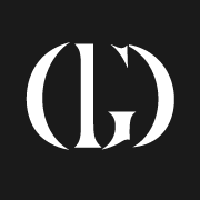 Our highly trained dentists offer general, cosmetic, and restorative dentistry treatments at their dental office in Nashville, TN, to help you achieve the healthiest and most beautiful smile possible. As a patient here, you can rest assured that the entire staff is committed to providing the highest quality care and affordable treatments. – gulchdentalstudio.com
Gaston and Murrell Dentistry
2211 Crestmoor Rd. Suite 101 Nashville, TN 37215: (615) 383-3993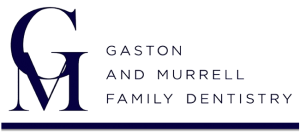 Prevention is the best defense for your smile. Trust Dr. Murrell and his dental team for your regular appointments and cleanings, and enjoy a lifetime of lasting oral health. Don't wait for problems to appear before you seek dental care. Keep your smile healthy with preventative care from Dr. Murrell. – gastonmurrelldentistry.com
Lenox Village Dentistry
Anne Peaks, DDS 6905 Lenox Village Drive Nashville, TN 37211: (615) 832-2095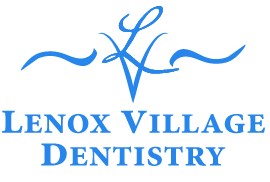 From routine dental exams, dental X-rays, dental cleanings, filling cavities, and minor dental surgery to more advanced procedures such as teeth whitening, dental implants, crowns, and other cosmetic and restorative dental procedures. – lenoxvillagedentistry.com
Dickerson Dentistry
2300 21st Ave. S., #102 Nashville, TN 37212: (615) 802-7306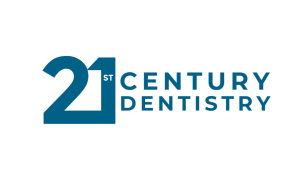 We've proudly offered superior oral health care since 1991, and our skilled, knowledgeable dentist and team look forward to offering another twenty years of superior dental care. In addition to having the training and experience to provide patients comfortable, comprehensive dentistry, we take time to get to know every patient and partner with them to develop a personalized treatment plan that meets their oral health needs and goals. – dickersondentistry.com
Nashville Dentistry Co
211 Franklin Road, Suite 180 Brentwood, TN 37027: 615-285-6388

Your Nashville cosmetic dentist, Dr. Ashish Patel, leads a team of dental professionals who consistently reach out to improve their knowledge and skills. Through continued education and advanced training, your committed dental team is staying on the cusp of dentistry so your family gets the best care possible. – nashvilledentistryco.com
Dentistry of Nashville
2125 Blakemore Ave. Nashville, TN 37212: 615-383-3690

Our doctors offer a wide variety of general and cosmetic dentistry procedures. Among the most popular are cosmetic bonding, veneers, teeth-whitening, tooth-colored fillings and root canals. At Dentistry of Nashville, we believe in going the extra mile to help our patients. That is why we offer emergency service to those patients who require it. – dentistryofnashville.com
Timothy Foster DMD
2531 Park Dr. Nashville, TN 37214 : (615) 883-7700

As a practice, we are true believers that preventive care and education are the keys to optimal dental health. We strive to provide "dental health care" vs. "disease care". – timothyfosterdmd.com
Nashville Center for Aesthetic Dentistry
105 Powell Ct. Brentwood, TN 37027: 615-622-1890

We have assembled a world-class team of professionals dedicated to providing the highest level of dental care possible while enhancing the lives of our clients. We welcome the opportunity to provide you with excellent dental care and 5-star personalized service. – drdenniswells.com
Green Dental
2510 Murfreesboro Pike Suite 7 Nashville, TN 37217 : 615-523-2625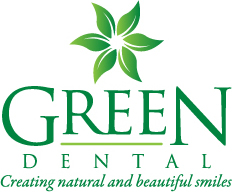 At Green Dental, you will find Nashville dentists that find their job incredibly rewarding. You will be met with more compassion and care than you might find at other dental offices. The staff at Green Dental is highly qualified to work with you and make your stay here very pleasant as they help you achieve a beautiful smile. Dr. Green is a Nashville dentist who loves making a difference in his patient's lives. – greendentalnashville.com
Richland Creek Family Dentistry
406 Morrow Rd. Nashville, TN 37209: (615) 383-1444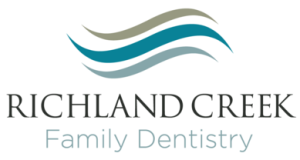 At Richland Creek Family Dentistry, each team member maintains the highest levels of accreditation and pursues ongoing education to stay engaged in the latest dental techniques. – richlandcreekdentistry.com
Nunn Family Dentistry
4525 Harding Road Suite 100 Nashville, TN 37205: (615) 385-0065

At the core of our dental practice is a friendly team of professionals that are dedicated to your utmost comfort and optimal oral health. We view each patient as a unique individual, and tailor each treatment to your specific needs. As part of our commitment to providing close, personalized attention to every patient, we want to encourage patient communication. – nunnfamilydental.com
Downtown Dental
101 Union Street Nashville, TN 37201 : 615.254.1393

By providing the information that you need to make the best decisions about your healthcare, our dentists and team aim to educate and advocate instead of pushing excessive or unnecessary procedures. We are skilled and experienced in advanced general, cosmetic, and restorative dentistry to provide you and your family with confident, healthy, and beautiful smiles. – downtowndentalnashville.com
Thomas W. Nabors, DDS
401 Church St Ste 910 Nashville, TN 37219 : 615-733-8485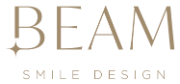 Dr. Thomas Nabors and our team strive to provide the highest quality care in a professional, friendly environment. We do everything we possibly can to make you feel at home in a dental office and although our clientele range from famous Nashville entertainers to stay-at-home moms we treat every patient with the same level of dedicated attention and care. – thomasnabors.com
East Side Smiles
7 North Tenth Street, Nashville, TN 37206: (629) 206-­5134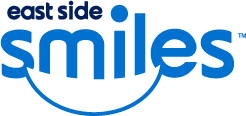 At East Side Smiles we provide quality dentistry for people of all ages. We offer a wide range of dental services, including preventive dentistry, cosmetic dentistry, restorative dentistry and reconstructive dentistry. We pride ourselves on our patient-centered practice, and our goal has always been to deliver the highest quality care to every single patient we see. – eastsidesmiles.net
Creative Dentistry
113 23rd Ave N Nashville, TN 37203

At Creative Dentistry, we provide safe sedation for dental rehab, cosmetics and implants. We routinely care for young adults (14+) and up to geriatric ages with "Special Needs" that require a higher level of attention. Dr. Foster Ferguson values quality time with guests, understanding that each individual presents with unique needs for their dental health desires. – sedateme.com
Belle Forest Dental
131 Belle Forest Circle, Suite 110 Nashville, TN 37221: (615) 637-2878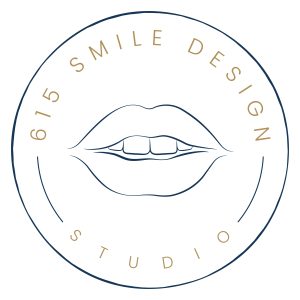 At Belle Forest Dental, we offer a wide range of services. In addition to the great dental work our team does. We are committed to making sure all of our patients experience unparalleled levels of comfort during their visits and we fit a variety of dental needs. Whether you want to cosmetically correct your smile to feel more confident or restore the usability of your smile, we want to give you something to smile about. – belleforestdental.com
Dr. David Pittman
333 21st Ave N Nashville, TN 37203 : 615-327-2630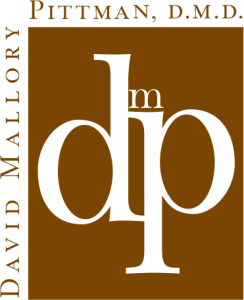 A standard of excellence in personalized dental care enables us to provide the quality dental services our patients deserve. We provide comprehensive treatment planning and use restorative and cosmetic dentistry to achieve your optimal dental health. Should a dental emergency occur, we make every effort to see and care for you as soon as possible. – drdavidpittman.com
Adams & Seaton Pediatric Dentistry
5115 Harding Pike #201Nashville, TN 37205: (615) 297-7597

Mission Statement: Adams & Seaton Pediatric Dentistry strives to be the most trusted pediatric dentists for quality care in Nashville. Our team of dental professionals is committed to providing a gentle and friendly atmosphere to every child and parent. We continue to build lasting relationships in our community through the honest, conservative, and personalized treatment we provide. – adamspediatricdentistry.com
Next Generation Dentists
2120 Murfreesboro Pike Nashville, TN 37217: (615) 366-4141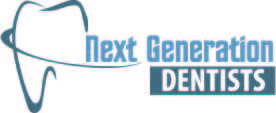 "Truly a family practice with an honest commitment to comprehensive care in all phases of dentistry for adults and children in a modern facility with a relaxed and friendly atmosphere where time is taken to listen and explain." Next Generation Dentists is committed to dental care, to patient education and to patient comfort. – nextgenerationdentists.com
Nashville Smiles
8090 TN-100 Nashville, TN 37221: 615-395-6086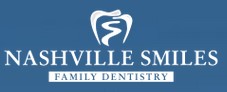 At Nashville Smiles, we are happy to offer a variety of services. From cosmetic dentistry to full mouth rehabilitation, our state-of-the-art practice is equipped to handle all of your dental needs. We pride ourselves on staying ahead of the curve when it comes to the latest advances in technology. Our goal is to provide our patients with a comfortable experience while delivering the best dental care possible. – nashvillesmiles.com
Music City Dental
808 Kirkwood Ave, Nashville, TN 37204: (615) 953-2469

Music City Dental creates and maintains beautiful and healthy smiles for years of laughter and enjoyment! We strive to provide the most peaceful, relaxing and stress-free experience possible, while delivering affordable dental care. – musiccitydental.com
Dr. Mindy Thompson
2551 Murfreesboro Road, Nashville, TN, 37217

Dr. Mindy Thompson and her team are dedicated to providing you and your family with state-of-the-art, restorative and aesthetic dentistry in a high-tech facility designed for your comfort. We can help you achieve and maintain optimal dental health and enhance the appearance of your smile using the latest dental developments and techniques. – drmindythompson.com
Nashville Smile Creations
226 Shady Grove Rd, Nashville, TN 37214: 615-889-6816

The team of Janet Clodfelter strives to provide an exceptional quality of dentistry in a comfortable setting. We offer a wide range of dental services and pride ourselves on our patient education, gentle treatment, friendly staff and superior patient care. – nashvillesmilecreations.com
Stephen Shiver, DMD
410 East McPherson Avenue Nashville, GA 31639 : (229) 686-7451

Our mission is to provide quality dental care for the entire family, at reasonable costs, and in a kind and gentle fashion. We welcome patients of any age and would be honored to introduce your child to their first dental experience. We offer the most basic procedures such as cleanings, extractions, fillings (tooth colored composite or silver amalgam), all the way to complex restorations involving crowns, bridges, and the restoration of dental implants. – stephenshiverdmd.com
Dental Design Studios of Tennessee
145 Thompson Lane, Nashville, TN 37211: (615) 432-2388

Our mission is to provide quality accessible dentistry for you and your family. We are committed to help you maintain good oral health. – dentaldesignstudiosllc.com
Midtown Smiles
310 23rd Ave. N., Suite 101 Nashville, TN 37203: (615) 320-3210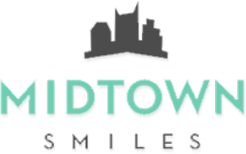 Dr. Michael Tabor opened our practice in 2002 to serve the Nashville community. In 2016, Dr. Terry Watson bought Midtown Smiles after successfully practicing in Arkansas for 20 years. Dr. Watson is excited to have the opportunity to serve each and every patient's specific dental needs, and he's confident that Midtown Smiles will continue to provide the same level of excellent care that Dr. Tabor, who will still be working alongside Dr. Watson, provided for many years. – midtownsmilestn.com
Nashville Cosmetic Dentistry
Remember life before cavities? Wouldn't it be lovely if your teeth could look like that again? Now they can. Whether you have cavities that need to be filled or you want to replace existing fillings with tooth-colored materials, cosmetic dentistry allows you to recapture the beauty of the past with dental restorations that look and feel like your natural teeth. In addition to replacing dark fillings with tooth-colored materials, cosmetic dentistry offers you several restorative options including eliminating gaps between teeth, straightening crooked or uneven teeth, eliminating dark lines at the gum of crowns, whitening or masking discolored teeth, rebuilding worn or broken teeth, stabilizing loose teeth, repairing chipped or cracked teeth, and replacing missing teeth with lifelike restorations.
Dental Implants
Dental implants are a permanent and appealing solution to replace missing or extracted teeth. They are better than alternatives like bridges because no additional teeth need to be altered to replace the new tooth.
The entire implant process is performed over a few months. The first part of the process is installing the implant, where a screw is placed into the jaw bone. An incision is made in the gum so that the implant can be inserted. Multiple implants can be placed at once if necessary. After the implants are placed, the gums are sutured.
The implant must be allowed about 3-6 months to heal, and during this time, the jaw bone will form around the implant in a process called osseointegration. During this healing time, you can have temporary crowns installed so that you can eat and speak normally and maintain a proper aesthetic appearance for your smile.
After the implant has healed, it is time to place an abutment on the implant. The abutment serves as the base for your new tooth. Once this is placed, an impression of the abutment is taken and is used to create your permanent restoration. Some offices have an onsite lab to create the crown, but others must send it to an outside lab. Once the restoration is completed, you can return to the office to attach the restoration permanently. Your smile will look just like it used to, and after a short period of getting used to the implant it will feel just like one of your own teeth.
Business Results 1 - 10 of 480
General Dentistry, Cosmetic Dentists, Periodontists
333 21st Ave N, Nashville, TN 37203
Janet Clodfelter, DDS - Nashville Smile Creations
Oral Surgeons, General Dentistry, Cosmetic Dentists
226 Shady Grove Rd, Nashville, TN 37214
Cosmetic Dentists, General Dentistry
7 N 10th St, Nashville, TN 37206
Belle Meade Family Dentistry
Cosmetic Dentists, Orthodontists, Endodontists
104 Kenner Ave, Nashville, TN 37205
General Dentistry
224 11th Ave S, Nashville, TN 37203
Cosmetic Dentists, General Dentistry
2700 12th Ave S, Nashville, TN 37204
Green Hills Family Dentistry
General Dentistry, Cosmetic Dentists, Endodontists
4301 Hillsboro Pike, Ste 315, Nashville, TN 37215
Inglewood Family Dentistry
General Dentistry
4311 Gallatin Pike, Nashville, TN 37216
Cosmetic Dentists, General Dentistry, Endodontists
500 Church St, Ste 430, Nashville, TN 37219
General Dentistry
6905 Lenox Village Dr, Nashville, TN 37211