Best Dentists In Cleveland OH
Best Dentists In Cleveland OH
Cleveland Dentist Reviews
Finding a good, qualified dentist for yourself and your family in Cleveland can often be very stressful, much like searching for a needle in a haystack. Aside from recommendations given to you by people you trust, the best way to find a dentist in Cleveland is through unbiased patient reviews of dentists. Many dentists advertise through channels like yellow pages and 1-800-dentist – you should bypass recommendations from those channels since they are not real. Here is a list of quality dentists we recommend for the Cleveland area.
Top Dentists In Cleveland
Hylan Dental Care
3447 W 117th St. Cleveland, OH 44111: (216) 251-8812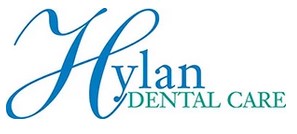 Dr. Brad Hylan and Dr. Paul Hornyak are dentists with offices in Cleveland, Brecksville, Aurora, and University Heights, Ohio, who are known for their gentle techniques and ability to treat complex dental emergencies. We cater to individuals who have anxiety when visiting the dentist. And if you have a dental emergency, we will see you immediately. We feel that these two policies are cornerstones of quality care. Many people are uncomfortable with dental care, and we understand that. We'll do everything we can to make your visit gentle and pleasant. – drbradhylan.com
White Smile Cleveland
1701 East 12th St , Suite 502. Cleveland, Oh 44114: (216) 621-1953

The first thing you'll notice when you walk into our Cleveland family dental practice is the amiable and inviting atmosphere. Our staff members have been hand-picked to provide you with the best possible experience during your visit to the dentist. Whether your dental needs are a complete exam and cleaning, a full-mouth restoration, or anything in between, we promise to provide you with exceptional care as we enhance the natural beauty of your smile.  – whitesmilecleveland.com
Rosenblitt Dental
526 Superior Ave., Suite 109, Cleveland, OH 44114: 216-781-2444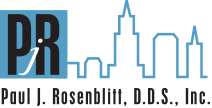 Thank you for visiting the website of Dr. Paul J. Rosenblitt's office, a leading dental care practice founded in 2004 in Cleveland, Ohio. One of the first things people notice about you is your smile! Let us help you make a lasting first impression. We are pleased to provide several general and aesthetic treatment options to enhance your smile. – rosenblittdental.com
A Caring Dental Group
3736 Rocky River Drive, Cleveland, OH 44111: 216-251-8826

Our dentists provide a wide variety of restorative and cosmetic dentistry, including dental implant placement, braces, and laser dentistry. Our sedation options will keep you comfortable the entire time, so there's no reason to feel nervous about your treatment while you're here. – acaringdentalgroup.com
Westpark Smiles
17001 Albers Avenue Cleveland, OH 44111: (216) 502-4462

West Park Dental and its caring team use the latest technology to create beautiful and healthy smiles! We are pleased to offer our patients the following services in a friendly and comfortable environment. You've come to the right place if you are looking for a gentle, courteous, and friendly dentist. Our practice offers dental services for the entire family. Your oral health significantly impacts your overall well-being, and our team is dedicated to providing you and your family with the best dental care possible. – westparksmiles.com
Buckeye Family Dental
526 Superior Ave., Suite 109, Cleveland, OH 44114: 216-781-2444

From first contact at Buckeye Family Dental, our Cleveland dentists are committed to your attention and strive to provide personalized oral health care tailored to your unique dental needs and goals. We work hard to create the ultimate stress-free and comfortable dental experience. Your health and comfort are our top priorities, and we do what it takes to help every patient understand their symptoms and treatment options in a relaxed office setting. –  buckeyefamilydental.us
Dr. Jay Goldstein
3690 Orange Place, Suite 150 Beachwood, OH 44122: 216-464-1700

Smile makeovers, general dentistry, and dental implants from an award-winning dentist. Cleveland Dentist Dr. Goldstein's private general practice focuses on cosmetic and implant dentistry. – jayhgoldstein.com
Best Dental Team
3755 Orange Place, Suite 101, Beachwood, OH 44122: (216) 284-5468
Whether your oral health is optimal or you may have dental issues, it's important to turn to a dentist who you can trust, who listens to your needs, and offers solutions based on what's most beneficial for you. Dr. Faist, a highly skilled clinician, has over 30 years of experience in the dental field. With his dedicated team of professionals, they can effectively diagnose treatment and offer counseling on the best solutions to improve your oral and overall health. – bestdentalteam.com
Beachwood Dental
3690 Orange Place, Suite 560 Beachwood, OH 44122: 216-831-5661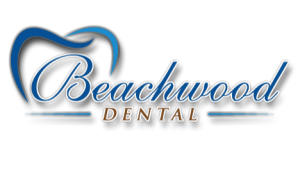 We are dedicated to providing the finest cosmetic, implant, and family dental care in a comfortable, cheerful, and caring atmosphere. We maintain a commitment to uncompromised professional and personalized service for each patient. We focus not just on your oral health but on your total well-being. Our goal is to educate on preventive care and to instill a desire for achieving and maintaining optimum oral health so that, ultimately, you are proud of your smile. – beachwooddental.com
Greg DeVor DDS
13616 Madison Ave. Lakewood, OH 44107: (216) 221-1438

As the dentist in Westlake, Ohio, residents trust their smiles, Greg DeVor, DDS, offers patients a wide range of general oral health care services and cosmetic and restorative treatment and procedures. Whether you're looking to maintain the health of your teeth or improve the beauty of your smile, our staff will provide the personal attention every smile deserves. – gregdevordds.com
Whole life Dentistry
29001 Cedar Road Suite 660 Lyndhurst, OH 44124: 855-499-8609

Our dental practice exists to help each patient attain a healthy, functional, and attractive smile for life. Our staff is committed to providing high-quality care to patients of all ages in a comfortable environment, coupled with skilled, caring, and supportive people. Through examination and consultation, our patients are provided with the information necessary to make educated decisions regarding their oral health. – wholelifedentistry.com
Advanced Dental Center
6363 York Rd #203, Parma Heights, OH 44130: (440) 202-1443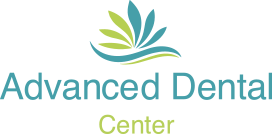 Dr. Shtarkman will add more services and hours to the office for your convenience. He is known for his gentle demeanor and touch. He possesses superb skills in general dentistry with a special emphasis on cosmetic dentistry, implants, and cerec care. Most importantly, he shares our professional philosophy of putting you, the patient, first and making a significant difference in your lives by providing quality and affordable dental services. – bestclevelandsmiles.com
Broadway Family Dental
5716 Broadway Ave Cleveland, OH 44127: (216) 415-5504

Serving patients in Cleveland is the foundation of our practice. By staying abreast of the latest dental technologies and procedures, Broadway Family Dental can provide you and your family with the most advanced, personalized dental care. You'll feel at ease with our friendly staff, caring Cleveland dentists, and comfortable office setting. – broadwayfamilydental.net
Angel Dental Care
3370 West 117th St. Cleveland, OH: (216) 688-0900

At Angel Dental Care, our caring and highly educated staff strives to provide you with the best dental care. With four Ohio locations in Garfield Heights, West Cleveland, Downtown, and Akron, we are accessible to most patients in Northeast Ohio. In addition to our convenient location and friendly and knowledgeable staff, our dental office is also known for its wide variety of services. We can care for your family's most basic dental needs and are skilled in more advanced dental procedures such as cosmetic dentistry, dental implants, and braces. – angel-dentalcare.com
Downtown Dental Associates
55 Erieview Plaza, Suite 200, Cleveland, OH 44114: 216-241-4303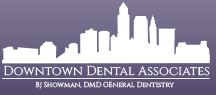 Downtown Dental Associates is pleased to be your trusted resource for comprehensive dentistry in Cleveland, Ohio, and surrounding areas. We offer genuine, honest care and the latest general and cosmetic dentistry advancements to meet your needs. – getyoursmiletoday.com
CLE Heights Dental
2460 Fairmount Boulevard Suite 218 Cleveland, OH 44106: 216-791-5191
Cleveland Heights Dental in Cleveland Heights, Ohio, proudly offers the following services. Orthodontics, Extractions, Root Canals, Dentures, Crowns, Bridges, Fillings. We are a family dentistry and always accept new patients. We offer same-day emergency service. – cleheightsdental.com
Hudec Dental
3329 Broadview Road Cleveland, OH 44109: 216.398.8900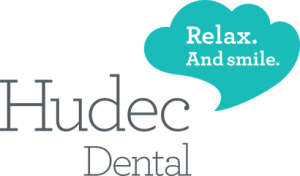 Our doctors and staff want you to have the best oral health and dental experience possible. At Hudec Dental, we offer a wide variety of dental services, including preventive dentistry, periodontal therapy, restorative dentistry, dental implants, and cosmetic dentistry, so you can have the dazzling smile you deserve. – hudecdental.com
Noble Dental Clinic
2140 Noble Rd, Cleveland, OH: 216-268-3060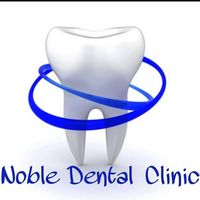 Noble Dental Clinic offers general & cosmetic dental treatments at our office to help you achieve your perfect smile. We offer a full range of services including, but not limited to, In-Office Whitening & a Whitening for Life program, restorative and cosmetic dentistry, crowns, veneers, pediatric care, preventative care, such as cleanings, sealants, and fluoride treatments, periodontal treatment and soft tissue management, surgical and straightforward extractions and dental implants. We utilize the latest in dental technology and techniques to offer you the best preventive care and treatment available in East Cleveland. – nobledentalclinic
Bradley Cohn, D.D.S.
4320 Mayfield Road Suite 209, South Euclid, OH 44121: 216-381-6000

Everybody knows how critical, good dental care is for maintaining strong, healthy teeth. Bradley Cohn, D.D.S. offers personalized dental care for the entire family in a warm, friendly setting.​ – cohndental.com
Kozan DDS
812 E 185th St. Cleveland, OH 44119: (216) 481-9900

Our practice philosophy is simple. We believe in providing our patients with superior dental care in a comfortable, laid-back environment. We work hard to create a calm, relaxing atmosphere where you can always receive the best dental treatment possible. – kozandds.com
Cleveland Perio
29001 Cedar Rd. Suite 450 Lyndhurst, OH 44124: (440) 461-3400

We pride ourselves on being very conservative in our treatment recommendations and limiting surgery to the areas where it is essential. The early stages of periodontal disease are often best treated with non-surgical periodontal therapy. Even in severe cases, non-surgical periodontal treatment often precedes surgical treatment. This is done to improve the overall tissue quality before surgery and help limit the areas requiring surgery. – clevelandperio.com
Elite Dentistry Center
24300 Chagrin Blvd.,#304 Beachwood, OH 44122: 216.464.3200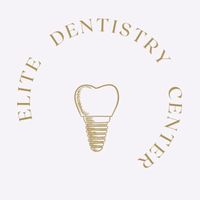 From the minute you walk into Elite Dentistry Center, you'll see why we stand out – not only do we have the best dental team, state–of–art technology. A complete range of services from cosmetic dentistry, implants dentistry, and laser dentistry to general dentistry to ensure your dental needs are met; our patients also frequently comment on what a lovely atmosphere we provide, offering an enjoyable, easy experience. – elitedentistrycenter.com
Kriwinsky Dental Family Care
14443 Cedar Road, South Euclid, OH 44121: (216) 382-2121

Kriwinsky Dental Family Care is a practice where all ages are seen for their dental needs. Our excellent services include dental implants, root canals, pediatric dentistry, dental crowns and bridges, dentures, and more. – kriwinskydds.com
Kirlough Family Dentistry
18660 Bagley Rd #304 Cleveland, OH 44130: (440) 390-4932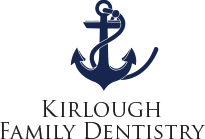 For over 30 years, we have served Middleburg Heights and the Cleveland area. Our lead dentist Dr. Kirlough has been a practicing dentist for over 17 years. Dr. Kirlough and our fantastic staff blend years of experience with excellent customer service for an efficient, comforting, and positive dental care experience.  – yoursmileman.com
Dental & Cosmetic Solutions
3550 Lander Rd #140 Cleveland, OH 44124 : (216) 868-4187

Whether we need to improve a patient's dental functionality, smile aesthetics, or both, the team at Dental & Cosmetic Solutions is more than up to the task. Our practice is also home to plenty of modern technology that enhances every aspect of appointments, including speed, comfort, and accuracy. Simply put, we demand excellence for our valued patients! – dentalcosmeticsolution.com
Cleveland Dentist Ohio
29001 Cedar Road., Suite 550 Lyndhurst, Ohio 44124: 440-461-1170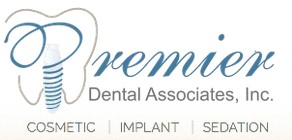 Dr. Rita Kutsikovich, DDS, MPH., is a specialist in the field of prosthodontics and offers a wide array of services and treatments in specialized dentistry. Her special interests include, but are not limited to, cosmetic work, such as crowns and bridges, inlays and onlays, dentures, implant placement and restorations, and sedation dentistry, including oral sedation, nitrous oxide sedation, and IV sedation. – clevelanddentistohio.com
Brunswick KiDDS
1824 Pearl Road Brunswick, Ohio 44212: 330.220.6363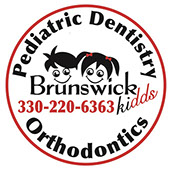 Dr. Milton Ntragatakis provides superior dental services to Cleveland, Ohio. With years of experience as a general dentist, he offers several necessary dental treatments to patients, including patient examinations, diagnosis, traditional braces, and Invisalign braces. – brunswickkidds.com
Rabal Dentistry
3609 Park East Drive, Suite 514 Beachwood, OH 44122: 216-593-8000

Dr. Rabal makes a difference in his patient's lives by providing exemplary dental care. He knows it takes more than good technique to be a great dentist. It takes commitment, compassion, and a genuine interest in patient health and well-being. He is proud of his friendly, courteous, professional staff that ensures each patient visit is a pleasant experience. – rabal-dentistry.com
Marino Nassif & Associates
36855 American Way, Suite 2a Avon , OH 44011: (440) 695-3353

Our dental practices have proudly served the more excellent Cleveland and Akron areas for over three decades. We strive to make dentistry affordable with a wide range of services for the entire family, including cosmetics, implant placement, implant restoration, same-day Cerec crowns, Botox & dermal fillers, on-site dental lab, and 6-month smile orthodontics. – marinonassif.com
Bizga Dental Inc.
6731 Ridge Rd. Suite 201 Lynett Medical Bldg. Parma, Ohio 44129: 440.884.6644

Bizga Dental Inc. has been a family-owned dental practice for over 40 years. Dr. Chester and Dr. Tim Bizga each have particular interests in ensuring that you and your family receive complete dental care under one roof, regardless of whether you require implant dentistry or simply routine maintenance. With an emphasis on family, quality, and artistry, you know that you are in good hands at Bizga Dental Inc. – bizgadentalinc.com
Solon Dentist
34501 Aurora Road Suite 303 Solon, OH 44139: (440) 248-4100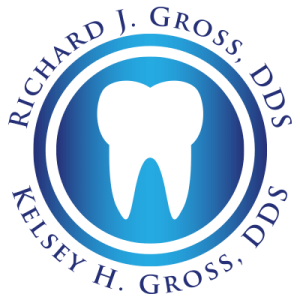 A father-daughter team dedicated to providing exceptional dental care to your entire family.  Our caring staff will make sure you are comfortable at every appointment. They are highly educated on infection control to ensure your safety at our office. As your dental health professionals, our clinicians and staff are highly dedicated to continuing education, training, and expertise in oral health. – solondentist.com
Ross Periodontics of Cleveland
5825 Landerbrook Dr, Suite 221 Mayfield Heights, OH 44124 : (440) 577-5232

Welcome to Ross Periodontics of Cleveland, OH. Dr. Ross and our friendly, knowledgeable staff are dedicated to making every visit to our office a great experience. Expert dental care is provided with a warm, personal touch in a comfortable, relaxed setting. We realize it is a privilege that patients allow us to be part of their healthcare team. – rossperiodontics.com
Leonard A. Russell, DDS INC
2204 S Taylor Road Cleveland Heights, OH 44118: (216) 545-9118

Leonard A. Russell, DDS INC, is your neighborhood dentist. Our locally owned and family-operated office is a state-of-the-art facility offering general dentistry and dental implants. – clevelandfamilydentist.com
Golovan Dental
28790 Chagrin Blvd. #300 Woodmere Village, OH 44122: (216) 591-0022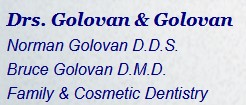 Your dental health and comfort are our top priority at Drs. Golovan & Golovan. We pride ourselves on being dentists that take the time to sit down and talk with our patients. We will answer and explain every question that you may have for us. We offer you a stress-free and trusting experience with all the benefits of excellent oral health care here at Drs. Golovan & Golovan, we are confident that you will find our dental office atmosphere friendly and comfortable while your dental requirements are being addressed. – golovandental.com
Downtown Cleveland Dental
1110 Euclid Ave Ste 202, Cleveland, OH 44115: (216) 616-1155

Downtown Dental Services is your one-stop clinic for almost any dental need. Our experienced team is trained and skilled in general dentistry, cosmetic offerings, and implant dentistry for tooth replacement. – clevelanddowntowndental.com
Beckman Dental
6363 York Road #201, Parma Heights, OH 44130: (440) 886 – 4030

Keeping your mouth healthy and your smile beautiful is our passion. Dr. David R. Beckman and our team offer a wide array of gentle, effective dental treatments focused on your needs and will help you reach optimal oral health. – beckmandental.com
Business Results 1 - 10 of 484
Paul J Rosenblitt, DDS - Rosenblitt Dental
General Dentistry
526 Superior Ave E, Ste 109, Cleveland, OH 44114
General Dentistry, Cosmetic Dentists
1415 W 9th St, Cleveland, OH 44113
Cosmetic Dentists, General Dentistry, Endodontists
229 E Wallings Rd, Broadview Heights, OH 44147
Cosmetic Dentists
5323 State Rd, Cleveland, OH 44134
General Dentistry
14704 Detroit Ave, Lakewood Dental, Lakewood, OH 44107
General Dentistry, Cosmetic Dentists, Orthodontists
13616 Madison Ave, Lakewood, OH 44107
Advanced Dental Care & Aesthetics
General Dentistry, Cosmetic Dentists
4780 Clague Rd, North Olmsted, OH 44070
General Dentistry, Cosmetic Dentists, Orthodontists
3329 Broadview Rd, Cleveland, OH 44109
Cosmetic Dentists, General Dentistry, Pediatric Dentists
3447 W 117th St, Cleveland, OH 44111
L Don Shumaker, DDS & Associates
General Dentistry, Cosmetic Dentists, Endodontists
1701 East 12th St, Ste 502, Cleveland, OH 44114