10 Best Sedation Dentists in Texas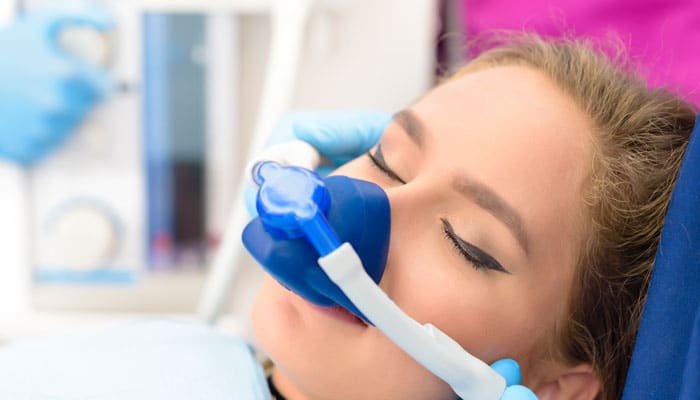 10 Best Sedation Dentists in Texas
Dental Fear? Rest Through Your Next Dental Visit With Texas Sedation Dentistry!
Best Dentist Guide evaluated 188 Sedation Dentists that offer sleep dentistry around Texas & Picked the Top 10. Our top providers include dentists that service Austin, Houston, San Antonio, Dallas, Fort Worth, El Paso, Arlington, Corpus Christi, Plano, and Laredo.
Sedation Dentistry is more commonly referred to as Sleep Dentistry. Sedation dentistry is a method performing dental procedures developed to help people who have difficulty with standard dental procedures maintain their dental health. Through sleep dentistry, a patient can just go to sleep, then wake up with their dental procedure completed and go home. It helps dental patients feel at ease during their dental appointments
Sedation dentistry does not necessarily require the use of general anesthesia. Where general anesthesia puts the patient into a shallow comatose state, sleep dentistry, in many cases, only sedates the patient enough to induce a deep sleep or even just a deep relaxation. With this method, they may receive the needed treatment without being aware of it and yet not have to endure the long term side effects associated with general anesthesia.
Sleep dentistry allows these patients to avoid the exact situations that trigger the anxieties; having to sit back in the dentist's chair, looking up into the bright exam light while listening to the buzz and whir of the dental tools. Patients with dental anxiety issues usually are amazed when they awaken to find they have been through an entire sleep dentistry procedure and are done and ready to leave.
Sleep dentistry makes regular dental maintenance possible for people who were never able to endure the procedures before. As with any medical procedure, you should investigate all of your options before deciding if sedation dentistry is right for you. It will seem like you just sat in the chair and the next thing you know, your sedation dentist is telling you the procedure is complete and it's time to go home. Plus, sedation dentistry is safe; before your sedation dentist begins, they will review your medical history and monitor you carefully during your dental treatment.
Sedation Dentistry Video Overview
Watch this short video that explains "what is sedation dentistry?".
Find a Texas Sedation Dentist Near You
Houston TX
Summit Dental Center – Houston TX
Known as a "great dentist for kids," Summit Dental Center™ has a reputation for providing a family-friendly atmosphere and positive dental experience in Houston. Many of our patients have such a fear of coming to the dentist; they put it off for years and years, which can only lead to more significant problems. If your anxiety has prevented you from getting the necessary dental care, we would love to go over your options for sedation dentistry with you. -summitdentalcenter.com
Dallas TX
Robert B. Mitchell DDS – Dallas TX
If you qualify for oral conscious sedation, Dallas dentist, Dr. Mitchell, will prescribe a sedative for you to take before your appointment. You'll feel groggy, so please have a friend or family member drive you to and from our office. After you enter a state of deep relaxation, Dr. Mitchell will perform your dental work and potentially reverse years of damage or neglect in a single visit. Nitrous oxide, or laughing gas, may be used to enhance sedation. Your oral conscious sedation will wear off gradually and leave you with only pleasant memories of your time with us. -robertmitchelldds.com
San Antonio TX
Advanced Smile Care – San Antonio TX
We offer four options for sedation dentistry; Nitrous Oxide (laughing gas), Oral Sedation, IV Sedation, and General Anesthesia. After meeting with you, our dentist will recommend the appropriate method based on your needs. The dentists at Advanced Smile Care have been focusing on patients with a fear of the dentist for years. In 2000, we became one of the first dental practices in San Antonio to offer sedation dentistry to our patients. -advancedsmilecare.com
Fort Worth TX
Dr. Kelly Blair – Fort Worth, TX
Why should you turn to Dr. Blair when looking for a sedation dentist? Our service goes above and beyond, including options like oral conscious sedation and IV sedation. Plus, you'll be amazed at the calming experience offered. Patients come to us for stress-free dental care in an environment built specifically for comprehensive sedation dentistry. You don't need to worry, no matter how long it's been since your last trip to the dentist. You'll find peace of mind and the comfortable, pain-free dentistry your smile needs at the office of a sedation dentist like Dr. Blair right here in Fort Worth. -sedationdentistryftworth.com
El Paso TX
Picasso Smile Dental – El Paso, TX
Mild sedation dentistry offers several options to help you cope with these fears. Whether you need a simple dental cleaning or complex restorative dentistry, our fully-accredited cosmetic dentists will design a mild sedation plan that will get you back in the chair. Our goal for our mild sedation patients is to create a relaxed, comfortable, and safe experience for the patient, with little or no anxiety and little or no memory of the appointment. Sedated patients may feel like they slept through the entire appointment. -picassosmiles.com
Arlington TX
South Arlington Dental Care – Arlington, TX
Do you suffer from intense feelings of fear or anxiety when faced with a dental appointment? You're not alone. Millions of Americans avoid much-needed care every year because of these emotions. At South Arlington Dental Care, Dr. Prachi Shah and her dedicated team strive to create a warm, welcoming atmosphere for children and adults alike – however, we understand that this approach might not be enough. A board-certified specialist or anesthesiologist will be brought in for IV sedation. -southarlingtondentalcare.com
Corpus Christi TX
Boss Dental Care – Corpus Christi, TX
If you are dental-phobic, Boss Dental Care can offer a variety of sedation options that will ease your discomfort and make you feel more comfortable in the dentist chair. With sedation dentistry, medications are used to help patients stay relaxed throughout dental procedures. Sedation can also help to prevent pain and to reduce the ability to remember the procedure when it's completed. However, many patients confuse IV sedation dentistry with general anesthesia, and the two have some significant differences. Here's a closer look at both options, some of the pros and cons they have to offer, and a look at when they are appropriate. -bossdental.com
Plano TX
Willow Bend Dental – Plano, TX
With sedation dentistry at Willow Bend Dental, you can enjoy virtually pain-free dentistry or sleep dentistry with either a small pill or laughing gas (nitrous oxide) for your cosmetic dentistry. Imagine dosing through your entire dental procedure and waking up refreshed, with little or no memory of the visit. Sedation dentistry has worked for millions of patients, and it might be right for you if you are apprehensive about going to the dentist. -willowbenddental.com
Laredo TX
Laredo Dental Care – Laredo TX
There is no need to be nervous about having sedation dentistry at our practice. The American Dental Association licenses us, and you will find that we are both respectful and professional at all times. Imagine undergoing a complex dental treatment like a root canal, extraction, or oral surgery. When your treatment is complete, you have no recollection of the time it took, the pain, the noise, or the discomfort you were expecting. We are pleased to offer our patients the option of comfortable, safe, and effective sedation dentistry. -laredodentalcare.com
Cost of Sleep Dentistry in Texas
One of the first questions potential Texas sleep dentistry patients have is, "What does it cost of sedation dentistry?" Several factors go into finding the answer to this question.
One thing is sure, however, sleep dentistry is more costly than standard dental care. There are several reasons for this additional expense; the added cost of the necessary anesthesia, the costs associated with the required schooling to obtain a sleep dentistry certification and the necessity of having an anesthesiologist or anesthetist on hand during the procedure.
| Sedation method | Reported Cost |
| --- | --- |
| Nitrous oxide N2O | $25-$200 |
| Anti-anxiety drugs | $150-$500 |
| Intravenous IV sedation | $375 and up |
| Deep sedation or general anesthesia* | $400 / 30 min |
*Only professionals trained in anesthesiology can administer general anesthesia.
A critical factor in the determination of costs for your sleep dentistry procedure is how long the sleep dentistry procedure will take. The length of time your procedure takes determines how much anesthetic is necessary and how much office time is required.
While the cost of your sleep dentistry procedure may vary significantly from office to office, this should not be the primary determining factor in your decision on a sleep dentist. Dental procedures affect your appearance and, thereby, your self-esteem. You should not place your future in the hands of a sleep dentist on the factor of cost alone.
Your insurance policy often covers the costs associated with your sleep dentistry procedure. Quite often your sleep dentist will work with you to make financial arrangements to deal with the expenses not covered by your insurance.
Map to Find a Sedation Dentist Near You
Here's a handy Google Map that automatically shows the nearby sedation dentists.
Don't be afraid to contact any of these Texas sleep dentistry offices for a consultation to discuss your potential sleep dentistry procedure and its associated costs.