Choosing a Sedation Dentist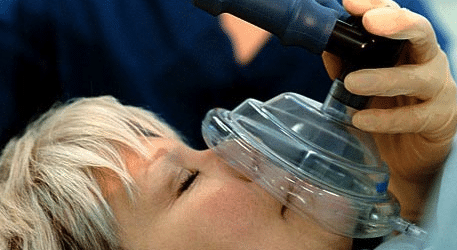 Choosing a Sedation Dentist
Millions of people become anxious when they need to visit the dentist. Sometimes, this anxiety is so severe that they go without the dental work they desperately need in order to maintain good oral health. For people who become this tense at the idea of visiting a dentist, sedation dentistry may be the ideal solution. A sedation dentist utilizes medications to relax, and sedate, a patient during the treatment. Sedation techniques must be administered carefully, and this is why choosing the best sedation dentist is a delicate process.
Not every dentist is able to provide sedation medications because these treatments require extra education and training. For a dental practice to be able to administer sedation methods, the dentist and the staff must be specially trained in these procedures. This training includes taking approximately 18 to 25 hours of additional education, as well as passing the state dental boards to indicate that they have the appropriate skillsets.
When choosing a sedation dentist, take your time to research possible dentists, and consider the following factors:
Does the Dental Practice Undergo Ongoing Training and Education?
The best sedation dental practices are those that believe in participating in ongoing education and training exercises. Check to see if your dentist actively takes part in organizations that promote new training opportunities. The American Dental Society of Anesthesiology and the American Society of Dental Anesthesiologists are just two programs that your dentist may be utilizing that support ongoing education. It is important that your sedation dentist stay current and up to date regarding the safest sedation methods possible.
Don't Be Afraid to Ask About Credentials and Education
Every sedation dentist should be willing to provide you with ample information regarding the level of education for members of their team. It is important to know the qualifications not just of the dentist, but of any individual who may be involved in your sedation, as these are very serious procedures. When looking over education qualifications, take special notice of any specialty training the staff has received regarding anesthesia.
How Does the Practice Monitor Patients?
In order to keep sedation dentistry as safe as possible, the use of in-office monitoring equipment is a must. This equipment will measure your oxygen levels, pulse, and other vital signs to quickly identify any rare adverse reactions to the sedation mediations. Before using any sedation dentist's services, check to ensure that they have the proper monitoring equipment in their office to keep you as safe as possible.
Always Ask Your Potential Dentist Plenty of Questions
When choosing any dentist, sedation or otherwise, you should always feel comfortable asking them plenty of questions. Let the dentist know about your medical history, your past medications, and your previous experiences with sedation dentistry. You may learn that a particular dentist has great experience helping patients with dental problems and concerns that are similar to yours. It is important to choose a dentist that makes you feel confident, comfortable, and well-informed regarding your future dental procedures.
Sedation Dentistry, Is It For You?
When it comes to taking care of teeth a majority of people are very lacking. In order to keep your teeth strong and avoid cavities you have to take very good care of them. You do not only have to brush very thoroughly but you should also be flossing very regularly. You should also watch what you eat and be sure never to leave sugars on your teeth too long. Beyond these things you should make sure that you are visiting the dentist regularly. This is something that a majority of people do not do. If you are one of those people you may want to consider trying out a new type of dentistry such as sedation dentistry.
Some people do not go to the dentist regularly because they are afraid of the dentist. Maybe it is not so much that they are afraid as it is that they simply hate the needles, noise, numbness, drilling etc. The dentist can be seen as a very negative experience. People see the importance of it but they do not go because they hate is so badly. If this is your case then sedation dentistry is definitely something that you should consider for yourself. It can help you avoid all those unpleasant problems that people usually have with the dentist.
With sedation dentistry you are very relaxed when you go to the dentist. Sometimes you may be all the way asleep, other times you may be right on the edge. Either way, you are very relaxed and feel little anxiety. Because you are so relaxed and "out of it" you basically miss the entire dentist session. When you eventually wake up your dental work is done and you do not remember having gone through any of it.
This type of dentistry is not only easier for the patient but it is also great for the dentist. With you lying there completely relaxed the dentist is able to get a lot done. During just a couple sedation dental visits the dentist can get years worth of dental work done. While you are sleeping the dentist can transform your mouth. They do not only work on things such as cavities or pulling teeth. They can perform cosmetic dental work on you while you sleep as well. It is great because when you wake up you have a whole new smile.
You do not need to worry about the safety of sedation dentistry because you are monitored as you lay there. They watch your vital signs to make sure that nothing goes wrong. It is not like they put you out and hope that you stay alive. They are constantly watching you to make sure that you are doing well. You can feel safe in their presence because this procedure is proven to work well. It has been around for a while and has been used by many dentists.
Another great part of sedation dentistry is that you wake up hours later and you feel no pain. You avoid all the terrible "after dentist visit" side-effects. You literally go to sleep with one mouth and wake up with a new one. You feel no pain, you are not even aware that you are going through the procedure, yet you wake up with all your important dental work done.
No matter what problems you have with dentists, whether it be the needles or the noise, sedation dentistry can help you to avoid those things and have a great dental visit rather than a painful and miserable one.