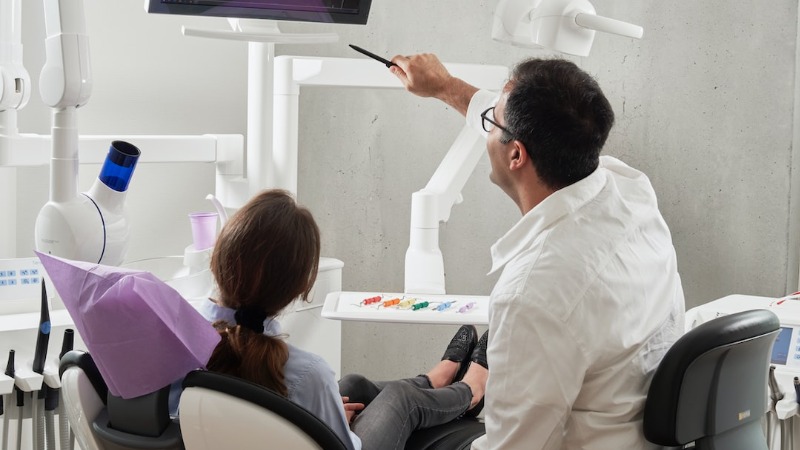 Best Dentists In Milwaukee
Best Dentists In Milwaukee
Milwaukee Dentist Reviews
Dentists in Milwaukee offer a wide range of services for people of all ages. These dental professionals provide quality patient care, from simple checkups to complex procedures. To ensure everyone gets the best possible treatment, reading reviews from past and current patients is important.
Milwaukee offers a variety of dental practices for any patient's needs. Reading up on reviews from former patients makes it easier to decide which one is best suited for each person's particular situation. With careful research, exceptional care can be found from reputable providers.
Here is a list of quality recommended dentists in the Milwaukee area.
Top Dentists in Milwaukee
Hampton Dental Associates
5323 W Hampton Ave. Milwaukee, WI 53218: 414-464-9021

Hampton Dental Associates offers the best dental care from a family that cares. From everyone at Hampton Dental, we open our arms and invite you into our dental family. Hampton Dental Associates offer a broad range of dental services, from advanced whitening and deluxe crowns and bridges to complex implant reconstructions. – hamptondentalassociates.com
MKE Family & Implant Dentistry
4701 West National Avenue Milwaukee, WI 53214: 414-269-3332

Dr. Sami Martini graduated from the University of Detroit Mercy School of Dental Medicine after earning a BS in accounting and marketing from Loyola University in Chicago. He also completed the Live Implant Training Course continuum and is pursuing his oral implantology diploma. Dr. Martini now accepts patients in our clinic and offers a wide range of services such as general dentistry, tooth replacement, root canal therapy, implant insertion, and cosmetic dentistry. – mkedentistry.com
Smile Institute of Family Dentistry
7712 W Good Hope Rd, Milwaukee, WI: (414) 760-2000

When you visit Smile Institute of Family Dentistry you will realize that you have come to the right place for comfortable, personalized patient care from a dentist in Milwaukee. Our relaxed, family-oriented office environment and friendly dental professionals will help you feel at ease every time you visit. – sifamilydentistry.com
Art of Dentistry
9211 W Auer Ave, Milwaukee, WI, 53222: 414-445-3670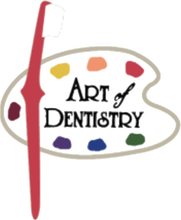 Art of Dentistry, Ltd is a full-service dental treatment center. We provide care for children, adults, and seniors. We treat each patient like family. Our compassionate, professional staff is dedicated to providing the highest comfort and care possible. Because we are dentist owned, we are patient driven. We can focus more on providing excellent care and less on the bottom line. We are not tied to any large dental corporation. We provide effective care that is responsive to your needs and comfort. – aodmakesmesmile.com
Eastside Dental
1845 N Farwell Ave #105 Milwaukee, WI 53202: (414) 253-3241

Eastside Dental is a Milwaukee-based family dentist practice that treats patients of all ages. We are committed to delivering the highest quality dental care using advanced dental equipment. We are a cosmetic dentist that offers services like checkups, teeth cleaning, crowns, veneers, and more. – drfrankgalka.com
Milwaukee Dental Implants
10401 W Lincoln Ave, Ste 105 Milwaukee, WI 53227: (414) 543-5432
At Milwaukee Dental Implants, Dr. Barry Franzen and our team strive to give all of our patients one simple thing: everything. When you come to see us, our small, friendly team will offer you the kind of service that instantly makes you feel like part of the family. You'll be amazed at how we'll quickly be able to help any dental nerves melt away. Of course, while we're very kind, we're certified dental experts. Dr. Franzen is a prosthodontist with decades of experience providing a wide array of dental services, particularly dental implants, to replace missing teeth permanently. – milwaukeedentalimplants.com
ConfiDENTAL
161 W Wisconsin Ave #5036, Milwaukee, WI 53203: (414) 278-6070

All of us at ConfiDENTAL recognize that each patient is unique and deserves to experience a dental visit that best reflects their needs. Our experienced team is constantly working to make the office a comfortable and stress-free environment for patients of all ages. We welcome you and your family to confidently and look forward to helping you achieve a healthy, beautiful smile! – confidentalmke.com
Highland Park Family Dentistry
6101 West Vliet Street Wauwatosa, WI 53213: (414) 475-9035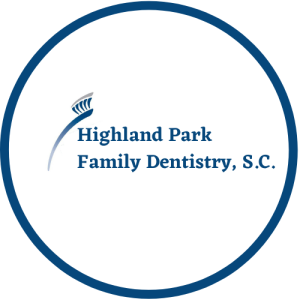 Dr. Robin Gorman and her caring team at Highland Park Family Dentistry, located in Wauwatosa, Wisconsin, pride themselves on giving you the highest quality, most comfortable dental care in a relaxing and state-of-the-art environment. Below are the dental services provided at Highland Park Family Dentistry. – highlandparkdentist.com
Midwest Dental Milwaukee
5007 S Howell Ave #130 Milwaukee, WI 53207: 414.310.7839

It is our pleasure to partner with you in your dental care. Whether you are a new patient or already part of our family, Midwest Dental Milwaukee offers a wide range of general dental services, cosmetic dentistry, and restorative dentistry for adults and children. – midwest-dental.com
Progressive Periodontics
8405 W. Forest Home Avenue Greenfield, WI 53228: 414-425-7710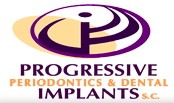 Progressive Periodontics and Dental Implants have extensive experience in placing dental implants. Dr. Timothy McNamara has been a local pioneer in dental implant placement. His training started over 20 years ago when he traveled to Belgium. In 1986, he was a member of only the second group of periodontists worldwide trained in the original implant system to receive Food and Drug Administration (FDA) approval. – progressiveimplant.com
Bay View Dental Care
3380 S Kinnickinnic Ave. Milwaukee , WI 53207: (414) 482-2090

Our professional team regularly attends continuing education courses to stay current on current and new technology. We pride ourselves in treating patients who are young and young at heart, giving them the most comfortable dental experience possible. – bayviewdentalcare.com
The Dentists South Shore
5007 S. Howell Ave. St. 315 Milwaukee , WI53207: (414)877-0840

Thomas Charapata, DDS, Christian Harteau, DDS, Michael Golovin, DMD, and their expert staff have served individuals like you in the Milwaukee, Wisconsin, area for over 29 years by providing quality family and general dentistry. – dentistsouthshore.com
Tang DDS
17185 W North Ave Brookfield, WI 53005: (262) 200-8000

Combining artistry with advanced technology, Dr. Tang uses his extensive education and 29 years of experience to help patients of all ages achieve and maintain good oral health and their desired aesthetic smile. – tangdds.com
Levine Dental Associates
8860 N 60th Street Brown Deer WI 53223: (414) 355-0213

As a premier resource for a comprehensive range of family and cosmetic dental services, we pride ourselves on providing high-quality care utilizing the latest and most effective treatment methods. At Levine Dental Associates, you can rest assured that your smile is in the very best of hands. – levinedental.com
Dental Health Coach
1407 N. 8th Street, Suite 101, Sheboygan, WI 53081: (920) 458-8389

Dental Health Coach is a relationship-based dental practice offering exceptional service, technical expertise, compassionate care, and a philosophy unlike any other dental practice. Dr. John Korolewski, The Dental Health Coach, and his team take the time to listen to your concerns and previous experiences before ever looking at your teeth. We discuss the causes of dental disease and how to avoid the need for future dental repair. We are gentle and use the latest technology to ensure comfortable visits. – sheboyganwidds.com
Smiles On Broadway
735 N Water Street Suite 926 Milwaukee, WI 53202: (414) 292-9525

For over 32 years, Smiles On Broadway has provided effective and personalized dental care to patients throughout Wisconsin. As a result, our dental care team has a comprehensive understanding of dentistry and an extensive skill set. Whether you need cosmetic dentistry, orthodontics, or general dentistry, we can handle all your dental issues promptly and professionally. – mkesmiles.com
Evolution Dental Care
9134 W Silver Spring Dr. Milwaukee, WI 53225: (414) 210-6222

Evolution Dental Care values our patient relationships, prioritizing delivering the gentle, compassionate care you deserve from a dentist in Milwaukee. They work hard to make you feel at ease by providing exceptional patient care in a relaxed, convenient atmosphere. We strive to develop lifelong relationships with our patients by combining the latest dental technology with a professional and compassionate staff. The result is a beautiful, healthy smile that lasts a lifetime. – evolutiondentalcare.com
Bright Dental
1300 W. Lincoln Avenue Milwaukee, WI 53215: (414) 662-0235

Bright Dental providers are proficient in all phases of general dentistry. With vast experience spanning over 30 years, along with countless hours of continuing education, we can provide our patients with comprehensive dental care – including specialty care. – brightdentalwi.com
Paul Smith DDS
3520 W Oklahoma Ave, Milwaukee, WI 53215: 414-671-4990

The Paul Smith DDS team provides patients of all ages with exceptional, personalized dental care in a comfortable and relaxing environment. Our friendly and gentle manner will help your child feel at ease in our care. We understand many children feel scared or uneasy about dental visits, so we always treat our younger patients with extra sensitivity and care. Our children's dentists strive to make your child's dental visits comfortable, comprehensive, and, most of all, FUN! – jpfamilydental.com
Loomis Road Dental
9700 W Loomis Rd, Franklin, WI 53132

Loomis Road Dental is pleased to welcome you to our cosmetic & family dentistry​ practice. We invite you to navigate this website to learn more about our practice, including information about our office, hours, and dentist. Their website also incorporates extensive information about cosmetic dentistry treatments and technologies – from bridges and crowns to veneers and laser dentistry. We encourage you to use this resource to explore your dental needs whenever convenient. – loomisroaddental.com
Advanced Dental Treatment Center
10707 W Beloit Rd, Greenfield, WI 53228: (414) 209-7465

A healthy smile is essential to good overall health. And with Advanced Dental Treatment Center's special focus on prevention, we're dedicated to protecting your teeth and gums from the most common oral health problems. That's why everyone who comes to our office receives a comprehensive exam and treatment plan. – advanceddentaltreatment.com
Dunkel-Kraklow Quality Dentistry
4154 South 108th St. Milwaukee, WI 53228: 414-427-8565

Dunkel-Kraklow Quality Dentistry provides you and your family with high-quality dental care in a comfortable, relaxing environment. We are committed to helping you feel, look and smile your best. We pride ourselves on our stress-free and family-friendly atmosphere while making no compromises regarding the quality of your dental care. – dunkelkraklow.com
Fox Gentle Dentistry
15430 West National Avenue New Berlin, WI 53151: 262-797-8303

Fox Gentle Dentistry will be a trusted friend in providing patients with advanced dental information, technology, and services—facilitating personalized quality care that empowers people in dental and medical health, personal appearance, and emotional well-being. – foxgentledentistry.com
Dr. Richard Rosen
11600 W North Ave, Wauwatosa, WI 53226: (414) 246-8856

Our friendly and compassionate team enjoys solving problems by developing solutions and offering options that best suit their dental needs. We strive to make our patients feel comfortable and relaxed during their visits. We hope to educate and inform our patients to give them the tools and knowledge to be active with their dental health. Our experienced and friendly staff is here to take care of your needs. – drrichardrosen.com
DeWan Dental Wellness
2445 N. Farwell Ave. Suite 202 Milwaukee, WI 53211: 414-962-5915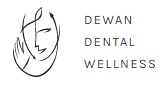 Our wellness team is here to provide you and your entire family with state-of-the-art dental services in a warm, peaceful setting. Your overall well-being is always our goal, and we are committed to ensuring you receive first-class dental care to protect your smile for a lifetime. DeWan Dental Wellness focuses on complete dental health to give you the brightest and most natural smile possible. – dewandental.com
Dr. Don Czaplicki
6191 S 108th St. Hales Corners, WI 53130: (414) 348-9475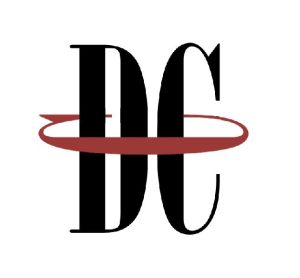 Dr. Don Czaplicki takes great pride in his comprehensive approach to treating patients of all ages. He practices Restorative, Implant, and Cosmetic Dentistry, Orthodontics, and treatment of Temporomandibular Joint Disorders (TMJ Disorders) and Craniofacial Pain. He also emphasizes preventive care to his dental patients. His ability to provide quality comprehensive dentistry has been kept current through his dedication to advanced continuing education and training in these areas.  – drczaplicki.com
Wauwatosa Dental Group
2600 North Mayfair Rd Suite 750, Wauwatosa, WI 53226: (414) 253-1669
Wauwatosa Dental Group is a group of highly trained and skilled dental professionals committed to serving our community. We are a family practice, and patients of all ages are invited to join our family. We provide comprehensive care and develop individualized treatment plans. This customized approach helps us achieve the goal of giving our patients the smiles they've always dreamed of. – wdgdental.com
Advanced Dental Specialists
2600 N Mayfair Rd, Suite 101 Wauwatosa, WI 53226: (414) 475-1418

As a leading dental care provider in Wisconsin, we offer affordable, high-quality dental services—from routine teeth cleaning to complex procedures. Our trusted and knowledgeable dentists and staff use the latest technologies and techniques to deliver the services you need in a caring, comfortable environment. Our practices offer many different types of dental services, which means you and your family can be treated without being referred to outside specialists. – advanceddentalspecialists.com
Paris Dentistry
225 E. Michigan St. Suite G-533 Milwaukee, WI 53202: (414) 272-7747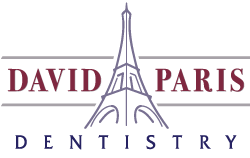 David Paris, DDS, provides cosmetic and general family dentistry for children and adults. If you want great oral health from a skilled dental team in an environment where you will be comfortable and at ease, you have come to the right place. Their team is dedicated to providing you with the best dental care, which will help keep your whole body healthier for a lifetime. – parisdentistry.com
First Place Dentistry
106 W. Seeboth Street Suite 202 Milwaukee, WI 53204: 414-223-4778

First Place Dentistry is committed to high-quality service through a contemporary team approach to providing comprehensive dental and aesthetic treatment, empowering our patients with knowledge, utilizing the latest advancements in the art & science of dentistry for achieving optimal dental health and enhancing each patient's natural beauty to the ultimate aesthetic results. – firstplacedentistry.com
Jose Bartolomei DDS
4000 W Howard Ave. Greenfield, WI 53221: (414) 431-1595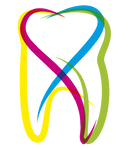 Jose Bartolomei DDS promises to provide quality, preventative, and complete dental care in a relaxed and friendly environment. The growth of his dental office has come from satisfied patients who have referred a friend, family member, or co-worker. They are appreciative of the gentle, quality dental treatment we have provided. People visiting the dental office for the first time have many questions about our office, procedures, and patient care. They pride ourselves in answering questions about your dental visit or any dental treatment you may need. – jbartolomeidds.com
Market Place Dental
8651 S Market Place Oak Creek, WI 53154: (414) 764-2110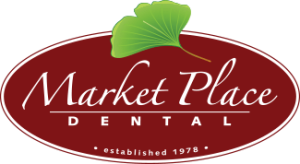 Market Place Dental has been part of the community for nearly 40 years, and we love Oak Creek — that's just one thing that drives our practice and reflect the locally-owned and operated vibe. We know giving back to local families, and neighbors requires more than providing excellent dental services in our comfortable office. Our doctors and staff regularly donate time and money to local charities. – marketplacedental.net
Small World Children's Dentistry
14430 West Greenfield Ave. Brookfield, WI 53005: 262-780-9996

Small World Children's Dentistry's child-oriented practice is centered around our warm, friendly staff, our cheerful, home-like environment, and a genuine desire to help kids attain – and maintain – excellent dental health. Pediatric dentists are dedicated to the comprehensive oral health of children from infancy through the teenage years. – smallworlddds.com
G Dental
7635 W. Bluemound Rd Ste 209, Milwaukee, WI, 53213: (414) 258-6330

G Dental has served Milwaukee, Wauwatosa, West Allis, and the surrounding area since June 2007. They aim to provide precise, efficient, cosmetic, and cost-effective dental care while implementing state-of-the-art technology to diagnose and treat. Our doctors have had formal advanced postgraduate dental training beyond that of dental school, which allows for comprehensive care within the practice. – themilwaukeedentists.com
King Family Dentistry
6520 West Layton Avenue Suite 102, Greenfield, WI 53220: (414) 282-556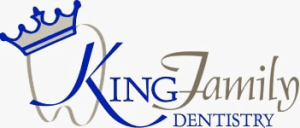 King Family Dentistry specializes in Gentle Dental Care for the entire family. Your smile is often the first thing people notice about you. A bright, healthy, radiant smile can ease the tension of first meetings and leave an enduring impression at final farewells. To keep your smile beautiful year after year, come to King Family Dentistry. – briankingdds.com
Brad Gerdes, DDS
6932 N. Santa Monica Blvd. Fox Point, WI 53217: (414) 332-6212

My team and I have been working together on average for over 19 years, establishing great relationships with each other and our patients. We think of our team and patients as one big extended family. We are continually working towards creating a fun, yet relaxing and comfortable environment for everyone, while providing our patients with outstanding dental care. – drbradgerdes.com
Business Results 1 - 10 of 388
General Dentistry, Endodontists, Cosmetic Dentists
11600 W North Ave, Wauwatosa, WI 53226
Cosmetic Dentists, Oral Surgeons, General Dentistry
2524 E Webster Pl, Milwaukee, WI 53211
The Downtown Dental Group
General Dentistry, Cosmetic Dentists, Orthodontists
161 W Wisconsin Ave, Ste 5036, Milwaukee, WI 53203
Healthy Start Dentistry, S.C.
General Dentistry, Cosmetic Dentists, Teeth Whitening
3970 N Oakland Ave, Ste 603, Shorewood, WI 53211
Dental Associates Milwaukee - Downtown
General Dentistry, Orthodontists, Pediatric Dentists
205 E Wisconsin Ave, Milwaukee, WI 53202
Sarah Blair, DDS - Third Coast Family Dental
Oral Surgeons, Cosmetic Dentists, General Dentistry
8531 W Lincoln Ave, West Allis, WI 53227
General Dentistry, Cosmetic Dentists
704 E Layton Ave, Milwaukee, WI 53207
Endodontists, Cosmetic Dentists, General Dentistry
125 N Executive Dr, Ste 105, Brookfield, WI 53005
General Dentistry, Cosmetic Dentists, Periodontists
735 N Water St, Ste 926, Milwaukee, WI 53202
General Dentistry
2445 N Farwell Ave, Milwaukee, WI 53211

More Best Milwaukee Dentists Resources
THE BEST 10 Dentists in Milwaukee, WI – Yelp
www.yelp.com/search?cflt=dentists&find_loc=Milwaukee,+WI
The Best 10 Dentists near me in Milwaukee, Wisconsin Sort: Recommended Fast-responding Request a Quote Virtual Consultations 1. Wauwatosa Dental Arts 57 General Dentistry Endodontists Cosmetic Dentists "I brought this up to the dentist and dental hygienist to take an extra look at." 2. Lake Park Dental 17 Cosmetic Dentists Oral Surgeons
13 Best Milwaukee Dentists | Expertise.com
www.expertise.com/wi/milwaukee/dentists
Eastside Dental is a Milwaukee-based dental practice serving the community for over 40 years. It offers several general, cosmetic, and emergency dental services, such as dental cleanings, extractions, composite fillings, and dentures. Its principal dentist, Dr. Frank R. Galka, DDS, is a graduate of Marquette University.
Best Dentists in Milwaukee, WI – Dental Providers | Healthgrades
www.healthgrades.com/find-a-doctor/wisconsin/best-dentists-in-milwaukee
Below are some of the best options around Milwaukee. The providers below have at least 2 or more past patient ratings, so you can be confident that these providers have the experience that you are looking for. Dr. Richard Winter, DDS 4.90 (53 ratings) 5323 W Hampton Ave Milwaukee, WI 53218 Dr. Gerald Patterson, DDS 4.90 (62 ratings)
Top Dentists: The Listings – Milwaukee Magazine
www.milwaukeemag.com/top-dentists-the-listings
Bayer & Fahl Dentistry, 429 N. Grand Ave., Waukesha, 262-542-2293. James Becker James Becker and David Grisar DDS, 1515 Wisconsin Ave., Grafton, 262-377-4130. Brian G. Bergmann Bergmann & Hohm Dental Group, N50 W34770 Wisconsin Ave., Ste. 35, Okauchee, 262-567-0770. Robert A. Bissegger 3801 Washington Ave., Racine, 262-633-8231. Matt Bistan
10 Best Dentists in Milwaukee, WI | Opencare.com
www.opencare.com/dentists/milwaukee-wi
Featured Dentists in Milwaukee Dr. Paul M. Sandvick, DDS & Dr. Lauren A. Mies, DDS 6070 North Port Washington Road, Milwaukee, WI 53217 (6) Dr. Timothy C. Baggott, DDS 3365 South 103rd Street, Milwaukee, WI 53227 (7) Dr. Roumiana B. Stoycheva, DDS 106 West Seeboth Street, Suite 202, Milwaukee, WI 53204 (4) Paul R. Smaglick DDS, LLC
Top 10 Best Dentists in Milwaukee, WI – March 2023 – Yelp
www.yelp.com/search?find_desc=dentists&find_loc=Milwaukee,+WI
These are the best dentists offering veneers in Milwaukee, WI: Wauwatosa Dental Arts Roberto Monteagudo, DDS – WisconsinSmiles Elmbrook Family Dental Jose L Bartolomei, DDS Dental Professionals People also liked: dentists offering dentures What did people search for similar to dentists in Milwaukee, WI? People also searched for these in Milwaukee:
Best 13 Dentists in Milwaukee – NewMouth
www.newmouth.com/best-dentist-in-milwaukee
Our team then went through and hand-picked our list of the best dentists in Milwaukee. Best Dentists in Milwaukee, WI Share this article Capitol Family Dental Clinic 8422 W Capitol Dr, Milwaukee, WI 53222 (205 reviews) Call 414-461-4140 Visit Website Summary
top dentists milwaukee – Milwaukee Magazine
www.milwaukeemag.com/tag/top-dentists-milwaukee
The following 200-plus listings of the area's best dentists are divided into seven specialties. Skip to content. … top dentists Milwaukee. Member Pass. Top Dentists: The Listings. The following 200-plus listings of the area's best dentists are divided into seven specialties.
Best Dentists Near Me in Milwaukee, WI | WebMD
doctor.webmd.com/providers/specialty/general-dentistry/wisconsin/milwaukee
General Dentistry 146 5324 S 27th St, Milwaukee, WI 53221 6.64 miles " Always a pleasant visit even if it includes fillings. Dr. Beehner is the best! He cares about you! "