Dentures are a solution of last resort. Many people assume that they will need dentures as they age, but losing teeth is not a normal part of the aging process. If you care for your teeth well and guard against periodontal (gum) disease, you should be able to keep your teeth for a lifetime. Saving even a few natural teeth is often better than losing them all. Natural teeth or even parts of natural teeth can help you retain bone in your jaw and can act as stable supports for bridges, overdentures or removable partial dentures. Your dentist will try to save as many of your natural teeth as possible.
Dentures are made for people who have lost all of their teeth. They are called complete dentures. Complete dentures can be given additional support by placement of implants in the bone under the denture.
The good news is that dentures aren't what they used to be. With newer materials and improved technology, dentists can fashion dentures that fit comfortably, appear natural and help you stay healthier. Denture problems, such as clicking, slipping, frequent gum irritation and odor, are signs your dentures may not be fitting properly and may need to be adjusted, relined or remade.
Although dentures may look like your natural teeth, they cannot work like them. Simple actions like speaking and eating may feel different. You will have to learn how to use and adjust to your dentures, which for some people can take several months.
What Are Dentures?
Dentures, also known as false teeth, are prosthetic devices created to replace your missing teeth. Supported by the surrounding soft and hard tissues of your mouth, dentures can be partial or full. The most advanced approach the field of dentistry also recognizes these days are overdentures.
Start with scheduling an appointment with your dentist. Your dentist has sufficient knowledge and experience to determine what the best option for you is, depending on your personal dental condition and the results you want to reach.
Partial Dentures
Partial denture is a removable device used to replace groups of teeth or a few teeth scattered across the upper and lower jaws. Partial denture is attached to your remaining teeth, with prosthetic teeth replacing the missing ones and a portion of the color of your gum so it can blend in naturally in your mouth.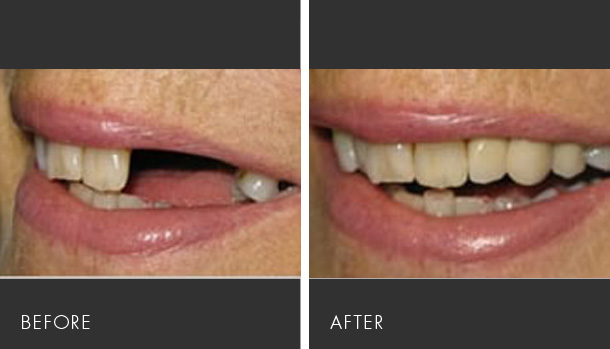 Full Dentures
Full denture is a removable device used to replace all your teeth in the upper jaw, lower jaw, or the combination of both. Just like with partial denture, it consists of prosthetic teeth and the gum-colored portion to blend in naturally in your mouth.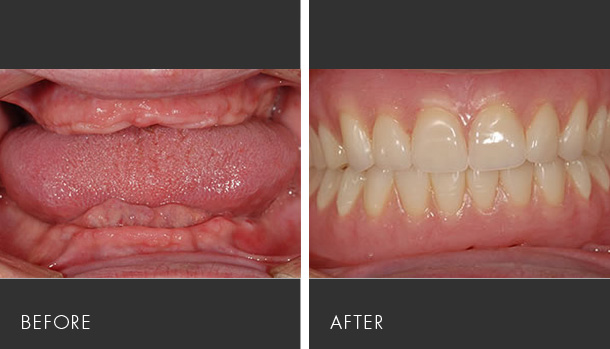 Overdentures
Overdenture is a modern advanced alternative which combines traditional dentures with dental implants. When placing overdenture, your dentist establishes implanted attachments to the jaw. These implants secure the overdenture in place, preventing it from moving, and increasing retention, stability and comfort. Overdentures have several advantages over traditional dentures:
More adhesion
Limited amount of bone loss
Long-term success
Preservation of facial structural integrity