Best Austin Dentists
Finding a qualified dentist for yourself and your family in Austin can often be very stressful, much like searching for a needle in a haystack. Aside from recommendations given to you by people you trust, the best way to find a dentist in Austin is through unbiased patient reviews of dentists. Many dentists advertise through channels like Yellowpages and 1-800-dentist – you should bypass recommendations from those channels since they are not real.
When finding a great dentist, reviews can be a great resource. It's important to take the time to read reviews and get a sense of what other people say about a particular dentist. Not only can reviews help you decide which dentist to choose, but they can also give you an idea of what to expect when you visit. Reviews can provide insight into the dentist's experience level, approach to patient care, and the quality of their services. Additionally, reviews can give you an idea of the dentist's bedside manner and whether or not they are accommodating to patients. Reading reviews can help you make an informed decision when it comes to selecting a dentist. Don't be afraid to read through reviews and get a better understanding of what a particular dentist has to offer.
Top Austin Dentist Reviews
Here is a list of quality dentists we recommend for the Austin area.
Lifetime Dental
2100 W William Cannon Dr, Austin, TX 78745: (512) 900-2384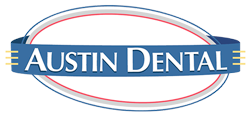 Anxiety-free dentistry with our extensive training and experience. We take the anxiety entirely away from the fearful patient. And with teeth whitening, bonding, and porcelain veneers, cosmetic dentistry techniques can give you a dazzling smile. We also offer white fillings and crowns for natural-looking restorations. If your teeth need attention, it's time to overcome the obstacles and prioritize your oral health. – lifetimedental.com
ATX Family Dental
3100 S Congress Ave #1f, Austin, TX 78704: (512) 717-3147

ATX Family Dental strives to provide the highest quality and most environmentally friendly dental care in Austin, TX. We look forward to helping you achieve and maintain a healthy, beautiful smile. Our team is highly trained to provide Austin's most welcoming, comfortable, environmentally friendly, and exceptional dental care. We are pleased to offer a wide range of dental services to ensure that we provide for the needs of our patients of all ages. Our comprehensive dental approach allows us to meet our patients' needs and limits the need for referrals outside of our practice. – atxfamilydental.com
Austin Artistic Dental
9900 I-35 Suite. P-200, Austin, TX 78748: (512) 292-9209

At Austin Artistic Dental, we perform various services to help you get the smile you deserve. By leveraging today's advanced techniques and technology, Austin dentists can restore your beautiful smile to help you maintain your youthful appearance. Whether you need to get a tooth filled, have crooked teeth, or need a complete smile makeover, we can offer a treatment plan for you. And please don't forget that we see ALL AGES here, including CHILDREN. Read below to learn more about some of the procedures we offer. – austinartisticdental.com
Advanced Dental Care of Austin
6500 McNeil Dr Bldg 1, Austin, TX 78729: (512) 331-1477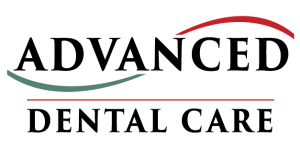 Advanced Dental Care of Austin is a top-notch dental facility serving communities throughout Travis County from a welcoming office in the heart of Austin, Texas. The team of skilled dentists, along with the helpful, friendly staff, are committed to meeting every client's needs and wants from the moment they enter the office. The practice specializes in various general and cosmetic dentistry services that enhance smiles and address dental health concerns. – advanceddentalcareofaustin.com
Myers Dental
8430 Spicewood Springs Rd, Austin, TX 78759: (512) 506-9430

We offer a full range of dental services using the best technology. We have found that patient education is one of the essential factors in our patient's long-term oral health. We pride ourselves on the dental experience we provide to your family. It combines high-tech dental tools with the attention and cares you deserve. Our focus is to make every visit comfortable and feel at home. –myersdental.com
South Austin Dental
6905 West Gate Blvd Suite B, Austin, TX 78745: (512) 441-8922

Our goal at South Austin Dental is to provide our patients with the most comprehensive treatment possible. We are a general dentistry practice, which means we can provide many different treatment options for our patients. Those options include fillings, crowns, veneers, implant completion, cosmetic treatments, dental beaching, and oral hygiene treatments. We also work closely with a vast network of specialty professionals to customize your treatment. This enables us to achieve the most satisfactory outcome for your individual needs. – southaustindental.com
Austin Tooth Fairy
7002 Menchaca Road, #100, Austin, TX 78745: (512) 877-3465

We deliver superior quality care for patients in South Austin, TX, and surrounding areas. Our patients have access to complete dental care for everything from preventive dentistry to full mouth reconstruction treatments. Drs. Anne Lyon provides the necessary services to ensure lasting dental health in one convenient location. We provide a full range of dental services, including cosmetic dentistry, laser dentistry, and restorations to correct problems and help our patients maintain optimal dental health. Our services include cleaning and exams, dental implants, crowns and bridges, TMJ disorders, orthodontics, periodontal services, and more. If anxiety keeps you from the dentist, we provide sedation dentistry, so you can get the care you need without fear. – austintoothfairy.com
Peak Dental Austin
1610 E Parmer Ln E, Austin, TX 78753: (737) 717-3500

Peak Dental, located in Austin, TX, is your center for the most advanced, comfortable, and safest care today. From the second you walk through our doors to the second you walk out, we want you to feel more confident in your smile and healthier all around, thanks to premier dental care by Dr. Zizi and Dr. Mimi. There are a few reasons to choose us as your dental care providers, some of which will talk about in this article.  – peakdentalaustin.com
Austin Cosmetic
221 W 6th St #940, Austin, TX 78701: (512) 476-2336

Austin Cosmetic Dentistry is your downtown Austin dentist that offers comprehensive dental care in the convenience of one location utilizing the latest techniques in cosmetic, preventative, restorative, and implant dentistry. We're located in downtown Austin, TX, and care for patients from the surrounding areas, including Lakeway, Round Rock, Cedar Park, Georgetown, and San Marcos. – austincosmetic.com
8118 Dental
8118 Shoal Creek Blvd, Austin, TX 78757: (512) 452-8262

We get to know each patient individually and work together as a team to consider all the treatment options. Our doctors provide a full range of services, including many surgical procedures, prosthodontics, and cosmetic dentistry. We offer IV sedation when needed and embrace the latest technology to ensure the highest level of care and patient comfort. As members of the Eco Dentistry Association, we carelessly keep our dental practice as "green" as possible by using digital x-rays, paperless charts, and steam sterilization (instead of chemical). – 8118dental.com
David A. Slaughter, DDS
15004 Avery Ranch Blvd bldg c suite 100, Austin, TX 78717: (512) 258-2233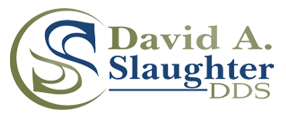 Excellent dentistry makes use of excellent resources. For us, that meant investing in a significant number of new technologies. If there's a material, method, or machine that will help us work smarter, keep you better informed or more comfortable, and produce more precise results…you can bet that we have it. Of course, we've also attained professional training on how to maximize the benefits of each new technology. So, when you visit our office, you'll notice all kinds of special 'hi-tech' tools: an intra-oral camera, digital x-rays, chairside computers, and digital imaging 'smile preview' technology, to name a few. All told we're convinced that you'll find this 'advanced' dental science significantly advances communication, comfort, and confidence as we work together to give you the smile of a lifetime. – austindentist.net
Modern Family Dentistry
6001 W William Cannon Dr #200, Austin, TX 78749: (512) 301-9002

Our practice is exclusively patient-centered. It is designed and maintained so we can provide comprehensive oral care in the friendly and relaxed atmosphere you deserve. You can enjoy comfortable dentistry with Nitrous Oxide Sedation and overhead TV monitors. All while you receive the highest standard of care. We utilize the best-proven techniques and quality materials when delivering care to you and your family. –austinmoderndentist.com
Smile Center Dental
8522 N Lamar Blvd, Austin, TX 78753: (512) 832-8448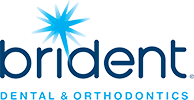 At Smile Center Dental, your wants and needs are a priority. You are our main concern. We'd like you to leave our offices knowing you and your family had a great dental experience and would love to refer us to other families. We aim to answer your questions with assurance and competency and deliver the best dental care possible. – smilecenterdental.com
Parkfield Family Dental
11100 Parkfield Dr, Austin, TX 78758: (512) 339-7848

Every single smile is unique, so a person's dental care should always reflect that. To create more personalized experiences and better results, we're happy to provide a broad spectrum of services that can care for your teeth and mouth in every imaginable way. Whether you need a basic checkup and cleaning or complicated work, we'll be able to provide the solutions you need to make sure you leave our office with a big, beautiful, and confident smile. – parkfieldfamilydental.com
Danny W. Quick, DDS
2110 W Slaughter Ln #119, Austin, TX 78748: (512) 280-5114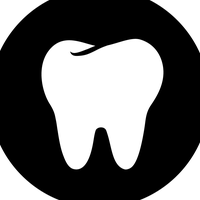 Today's advanced dental treatments and materials can give you a healthier, more complete smile that lasts a lifetime. Your dentist, Dr. Danny Quick, can help revitalize and maintain your teeth and gums, giving you a smile you've always wanted. – drquickonline.com
South Austin Family Dental
135 W Slaughter Ln C, Austin, TX 78748: (512) 280-1117

South Austin Family Dental provides services in family dentistry, including whitening, crowns, fillings, root canals, dentures, partial dentures, implants, porcelain veneers, bridges, and extractions (including wisdom teeth). – saustindentist.com
Dental Centre Austin
4301 W William Cannon Dr # 240, Austin, TX 78749: (512) 892-7800

Focusing on individualized patient care, our team will develop a unique treatment plan to meet your expectations and goals. From teeth whitening to custom crowns and oral surgery, we offer dental services that create and maintain optimal oral health. The Dental Centre runs with efficiency, ensuring prompt appointments without any rush. Our gentle dentistry services include anxiety-reducing techniques, such as oral medication and lots of TLC. Many of our patients tell us that their experience at The Dental Centre is the most comfortable they have ever had at the dentist. Our family dentist knows how to administer anesthesia with extreme care and caution to keep you and your loved ones at ease. – dentalcentreaustin.com
Treaty Oak Dental
2905 San Gabriel St Suite 202, Austin, TX 78705: (512) 478-4411
We've been providing exceptional dental care to the residents of Austin since 1957. Since taking over ownership of the practice, Dr. Bruce W. Jay has renamed the practice Treaty Oak Dental to honor the long history of this practice and its foundational roots in Austin, Texas. Treaty Oak Dental has a strong history and deep roots here in Austin. Under our new ownership, we will continue nourishing the practice and providing exceptional patient care. We will grow and remain strong in the community, becoming a premier dental practice. – treatyoakdental.com
Sola Dental Austin
8701 Menchaca Rd Building 3 Suite 200, Austin, TX 787: (512) 614-6800

We recognize that all our patients are unique and deserve dental care that reflects their needs. Our experienced and talented dental team is committed to working with you and your family to create a comfortable, stress-free, and rewarding dental experience every time you visit our practice. – soladentalaustin.com
Austin City Dental
1500 W 38th St #37, Austin, TX 78731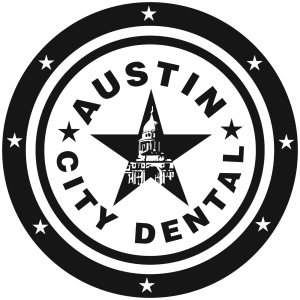 For more than 50 years, Austin City Dental has been one of Austin's best and most successful dental practices. Steven D. Cook DDS is committed to treating you like his own family. Our dedicated team at Austin City Dental offers a wide variety of services. We can meet all your dental needs, from general dental care to cosmetic smile makeovers. – austincitydental.com
Advanced Smiles Dental
8715 W Parmer Ln, Austin, TX 78729: (512) 258-3384

Advanced Smiles Dental believes informed patients are better prepared to make decisions regarding their health and well-being. Dr. Eivens and Dr. Laubach will carefully listen to your concerns, be punctual, and make your smile beautiful and healthy. If you are considering updating your old dental work or want a brighter, more youthful smile, we will be happy to see you and find the perfect plan for your needs. We can improve your teeth while transforming your smile into something beautiful and healthy. Our technology is driven by the latest and best research to ensure each patient receives the best care. We maintain the highest levels of accreditation and ongoing education to stay ahead of the latest dentistry. –advancedsmilesdental.com
Northwest Austin Dentists
14028 N US Hwy 183 Ste 430, Austin, TX 78717: (512) 258-3878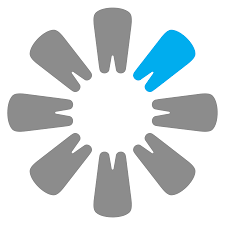 We're pleased to introduce our excellent team of specialists at the Northwest Austin Dentists office. Our Oral Surgeon Dr. Jerry Chiu is available one Saturday a month, focusing on oral surgery, tooth removal, and facial reconstruction. The Endodontist, Dr. Brett Strong, is available once a month and is a specialist in no-pain root canals. Our office also hosts our Periodontist, Dr. Torabi, monthly periodontal treatments for gingivitis and general gum treatments. – northwestaustindentists.com
12 Oaks Dental Austin
11623 Angus Rd bldg d suite 16, Austin, TX 78759: (512) 883-5300
Our dental team is entirely dedicated to your health and comfort. Every visit is another opportunity for us to offer you the attention you deserve. Dedicated to providing Austin with comfortable, friendly & caring dentistry. Our relationship-based practice is dedicated to empowering others to live healthier lifestyles. – 12oaksdentalaustin.com
Vida Dental Smiles
711 W 38th St Suite B-10, Austin, TX 78705: (512) 454-5825

Vida Dental provides dental services and procedures to address our patients' dental health needs. Combining quality patient care with up-to-date technology allows us to treat patients of all ages in a comfortable and relaxing setting. Our dentists and highly trained staff are trained to treat patients and identify what caused the health concern in the first place. This approach sets patients of Vida Dental on the road to recovery and long-term oral health. We offer various services for patients throughout the Austin, Texas, area. – vidadentalsmiles.com
| Dentist | City | Zip | Specialties |
| --- | --- | --- | --- |
| Dan Holtzclaw, DDS, MS | Austin | 78748 | Dental Implants, Cosmetic Dentistry |
| Jim G Tyree, DDS | Austin | 78746 | General Dentistry, Cosmetic Dentistry |
| Northwest Hills Smiles | Austin | 78759 | General Dentistry, Cosmetic Dentistry |
| Charles Snow, DDS | Austin | 78756 | General Dentistry, Cosmetic Dentistry |
| The Hills Dental Spa | Austin | 78746 | Cosmetic Dentistry, Family Dentistry, General Dentistry |
| Martin W. Stocker, DDS | Austin | 78703 | Family Dentistry, General Dentistry, Cosmetic Dentistry |
| Authentic Smiles Dental Studio | Austin | 78701 | Cosmetic Dentistry, General Dentistry |
| Jim Root, DDS | Austin | 78705 | Cosmetic Dentistry, General Dentistry |
| McLane Family Dental | Austin | 78749 | Family Dentistry, General Dentistry, Cosmetic Dentistry |
| 38th Street Dental | Austin | 78731 | Cosmetic Dentistry, General Dentistry |
| Lindsey Hoppe, DDS, PA & Nicole Latiolais, DDS | Austin | 78738 | General Dentistry, Cosmetic Dentistry |
| Thiel Pediatric Dentistry | Austin | 78704 | Family Dentistry, Pediatric Dentistry |
| Airport Dental Care | Austin | 78722 | General Dentistry, Cosmetic Dentistry, Family Dentistry |
| Michael Lessner, DDS | Austin | 78705 | General Dentistry, Cosmetic Dentistry |
| Sweta Tailor, DDS | Austin | 78756 | Family Dentistry, General Dentistry, Cosmetic Dentistry |
| Austin Dental Arts | Austin | 78759 | Cosmetic Dentistry, General Dentistry |
| Austin City Dental | Austin | 78731 | Cosmetic Dentistry, General Dentistry |
| Alpine Dental | Austin | 78705 | General Dentistry, Cosmetic Dentistry |
| Michael Bell, DDS | Austin | 78746 | Cosmetic Dentistry, General Dentistry |
| Randy Kunik, DDS | Austin | 78746 | Orthodontics |
| Onion Creek Family Dentistry | Austin | 78747 | Family Dentistry, General Dentistry, Cosmetic Dentistry |
More Austin Dentist Resources
Everyone knows that Austin is the capital of the U.S. state of Texas and the seat of Travis County. Still, some don't realize that the Austin area extends into Hays and Williamson counties, with suburbs that include Round Rock, Lakeway, Buda, and Pflugerville. This significantly requires dentists of all kinds in the greater Austin area.
18 Best Austin Dentists | Expertise.com
www.expertise.com/tx/austin/dentists
Find and connect with the 18 Best Dentists in Austin. Hand-picked by an independent editorial team and updated for 2022. Get Listed. Legal. Arbitrators and Mediators … provides emergency dental care to existing and new patients. Founder Dr. Erika Whitehouse is a member of the Texas Dental Association and has been featured in Austin …
Best Dentists in Austin, TX – Dental Providers | Healthgrades
www.healthgrades.com/find-a-doctor/texas/best-dentists-in-austin
3801 N Capital of Texas Hwy Ste E280 Austin, TX 78746 Request Appointment (512) 759-8716 On staff at Davenport Village Dental. Call: (512) 759-8716 FEATURED Dr. Jonathon Kimes, DDS 5.00 (197 ratings) 5700 W Slaughter Ln Ste 200 Austin, TX 78749 (512) 766-2055 On staff at Circle C Orthodontics. Call: (512) 766-2055 Dr. Joseph Booth, DMD
Best 19 Dentists in Austin – NewMouth
www.newmouth.com/best-dentist-in-austin
Best Dentists in Austin, TX Share this article myDental at Tech Ridge 13000 N Interstate Hwy 35 suite 206, Austin, TX 78753 (1047 reviews) Call 512-815-2524 Visit Website Summary People feel that myDental at Tech Ridge is a great place to go because of the staff's kindness and professionalism.
20 Best Dentists in Austin, TX | Opencare.com
www.opencare.com/dentists/austin-tx
Featured Dentists in Austin LaCroix Family Dental 4201 Bee Cave Road, B104, Austin, TX 78746 (14) Mi Casa Family Dentistry 5405 South Pleasant Valley Road, Suite 108, Austin, TX 78744 (48) Trey Kaliher, DDS 4300 Medical Parkway, Austin, TX 78756 (30) Serenity Dental 8731 Texas 71, Suite 102, Austin, TX 78735 (6) View all dentists in Austin
10 Best Dentists in Austin Texas – TopRatedDentist.com
www.toprateddentist.com/dentists/austin-tx
10 Best Dentists in Austin Texas – TopRatedDentist.com Best dentists in Austin ATX Family Dental 3100 S Congress Ave #1f, Austin, Texas, 78704 ATX Family Dental offers environmentally friendly dental care in an office with VIP amenities, including flat-screen TVs, infused water, and the option to listen to your favorite music.
Best Dentists Near Me in Austin, TX | WebMD
doctor.webmd.com/providers/specialty/general-dentistry/texas/austin
Dr. Michael B. Nussbaum, DDS General Dentistry 1315 3851 Airport Blvd Ste 105, Austin, TX 78722 3.41 miles " Great dentist and the best staff and front desk. First of all, honest and…
3 Best Dentists in Austin, TX – ThreeBestRated
threebestrated.com/local-dentists-in-austin-tx
BEST RATED DENTISTS Call Contact CYNTHIA L. GRAVES, DDS 10418 Lake Creek Parkway, Austin, TX 78750 Since 1987 Dr. Cynthia L. Graves is a well-experienced dentist who completed her DDS at the Baylor College of Dentistry in 1987. She and her staff are dedicated to staying updated with the latest dentistry and oral health research.
Best Dentist In Austin Area – Top Dentist In Austin Texas – Who is Good …
ladentalexperts.com/dentist-in-austin
Dr. Nik is one of the best general dentists in Austin. He has been practicing for over 20 years and has a great reputation among his patients. He is known for his gentle touch and his ability to make even the most nervous patients feel comfortable. Dr. Nik is another great option for general dentistry in Austin.
Austin, Texas Dentists | Delta Dental
www.deltadental.com/us/en/member/find-a-dentist/texas/austin-dentists.html
EAST AUSTIN DENTAL 1000 E 5TH ST SUITE 110 AUSTIN, TX 78702 (512) 499-0067 Delta Dental PPO accepting new patients Delta Dental Premier accepting new patients Standard Business Hours English, Spanish Male Public transit access Accessible Treats disabled adults Add to my list View more information 8. ANDREW CUMMINGS General Dentist 0.8 miles away
Business Results 1 - 10 of 933
Cosmetic Dentists, General Dentistry, Orthodontists
2700 W Anderson Ln, Ste 418, Austin, TX 78757
Cosmetic Dentists, General Dentistry, Oral Surgeons
2717 S Lamar Blvd, Ste 1086, Austin, TX 78704
General Dentistry, Cosmetic Dentists, Dental Hygienists
1500 W 38th St, Ste 37, Austin, TX 78731
General Dentistry, Cosmetic Dentists, Orthodontists
1509 S Lamar Blvd, Ste 675, Austin, TX 78704
Cosmetic Dentists, General Dentistry, Dental Hygienists
12400 N IH-35, Ste A131, Austin, TX 78753
General Dentistry
1192 Airport Blvd, Ste B, Austin, TX 78702
General Dentistry
1000 E 5th St, Ste 110, Austin, TX 78702
General Dentistry, Orthodontists, Cosmetic Dentists
211 Walter Seaholm Dr, Lr 160, Austin, TX 78701
General Dentistry, Cosmetic Dentists, Endodontists
8700 Manchaca Rd, Ste 102, Austin, TX 78748
General Dentistry
3701 Guadalupe St, Ste 104, Austin, TX 78705