Advantages of Self-Ligating Braces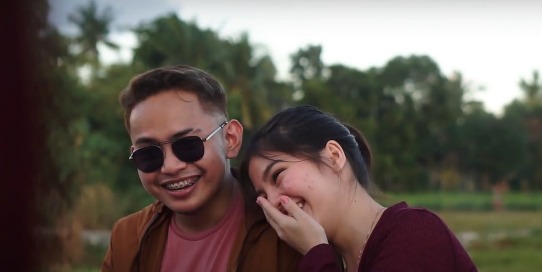 Advantages of Self-Ligating Braces
Self-Ligating vs Traditional Braces
Self-ligating braces are rising in popularity right now. This form of orthodontic appliance is not actually a new development, having been around for decades. They began to increase in popularity about 30 years ago and have really exploded over the last few years due to advantages like fewer visits needed to the orthodontist and less discomfort and friction that makes it easier on teeth. They are also easier to clean and do not require metal ties or elastics.
What Are Self-Ligating Braces?
Self-ligating braces are put into place similar to traditional braces, but they did not require rubber bands, metal ties, or elastics. They rely upon brackets or special clips that allow the wires to shift your teeth into their proper positions. The special clips provide greater freedom of movement to minimize any discomfort that is often correlated with conventional ligature. All that is needed is a simple clip for bracket adjustment, saving time and resulting in less discomfort during your orthodontic visits.
Conventional metal braces use brackets attached to your teeth. An arch wire goes through o-rings in the brackets. This type of treatment, on the other hand, uses a small front gate to secure the wire when closed. The result is less friction on your teeth.
There are two types of self-ligating braces: passive and active. The passive form is applied with a smaller arch wire, resulting in less friction and allowing freedom of teeth movement. This is the most normal type used at the start of treatment. Active brackets use a thicker wire, delivering additional teeth pressure.
Studies have found that self-ligating braces offered a lower frictional resistance, as well as significantly less chair time for wire insertion and removal. They've also been found to promote enhanced infection control, particularly when compared to other forms of braces.
In many cases, they are smaller than conventional braces, making them more appealing to wearers. They are also available in ceramic, metal, or clear brackets, which can make them a great choice for adults.
Other benefits of self-ligating braces include faster treatment times due to less friction that allows your teeth more freedom of movement. Another advantage is increased comfort because of less friction and better results. Patients also appreciate the fact that they can go for longer periods of time between appointments.
How Do Self-ligating Braces Work?
Self-ligating braces use a specialized clip in place of elastics to help the archwire guide teeth into place. The clip helps reduce the amount of pressure being placed on the tooth, and decreases the number of adjustments because there are no elastics to replace.
Types Of Self-ligating Brackets
Passive — Passive brackets use a smaller archwire that creates less friction and allows teeth to move more freely. Passive brackets are often used at the beginning of treatment to help the teeth start moving into position.
Active — Active brackets use a much thicker archwire that delivers greater pressure to the teeth and more aggressively moves them into position. The active brackets also offer more control for consistent, strong results.
Self-ligating braces are a great option for patients needing braces. Your orthodontist can help you determine what type of braces will be most effective for your smile. Please contact our practice to schedule your orthodontic consultation.
Do Self-Ligating Braces Need Tightening?
The braces still require tightening to gently guide the teeth into alignment, but patients will enjoy greater freedom of movement and less friction with this choice. Traditional braces require a greater number of appointments due to the elastic bands. Those with self-ligating style braces should still visit the office for tightening and progress updates based on their orthodontist's recommendation.
Who Can Wear Self-Ligating Braces?
Self-ligating braces are a common choice among adults due to their reduced size. The braces can be a good option over traditional braces due to the greater comfort they offer and easier treatment for most patients. There are several types of braces, but self-ligating types are the best choice for many patients.
Advantages Over Other Braces
Traditional braces require elastic bands to hold the wires in place, which can be lost and require frequent maintenance. Braces with self-ligating brackets do not have the same risk of loss because they don't use elastic bands.
You will also enjoy fewer appointments while wearing the braces and a greater amount of comfort because the braces require less tension. The reduced tension causes less friction while your teeth move gently into alignment. Choosing the self-ligating type of braces makes for a more pleasant experience and a shorter amount of time wearing the braces.
When Should I Get Braces?
It is recommended that everyone visit the orthodontist around the age of seven, but there is no age restriction for undergoing orthodontic treatment. As many as 20% of patients visit the orthodontist after the age of 21. We recommend treatment for children and adults, but many adults and teens prefer a more discreet solution than children. Self-ligating or invisible braces are common treatments for adults and teens.
Are They Comfortable?
These braces tend to be more comfortable than other types of braces due to the reduced friction. Braces using elastic bands to hold the wire tend to have less freedom of movement and cause more friction. Self-ligating brackets offer greater freedom of movement, resulting in faster and more comfortable treatment. Patients will also enjoy fewer visits for maintenance.
Will I Need to Change My Lifestyle?
Most patients with braces will need to make minimal changes to their lifestyle. Patients will have to visit the orthodontist for check-ups on their progress. Keeping your teeth and gums clean should also be prioritized for orthodontic patients, to prevent infection.
One great benefit for patients with self-ligating solutions is that they tend to have a lower risk of bacterial infection. Brushing three times per day, flossing, and using a fluoride mouth wash may be recommended for those wearing braces.
Patients should avoid sugar that can increase bacteria and plaque. Patients should avoid hard or chewy foods such as taffy, nuts, and bagels. If you participate in a contact sport, it is recommended that you wear a mouth guard to protect the braces. Those who play instruments or participate in sports will not need to make significant changes.
What Is the Difference Between Passive and Active Brackets?
Passive brackets are commonly used during the first stages of treatment. These brackets produce gentle movement over time and allow a great range of movement. Active brackets produce significant results with greater pressure and movement. The archwire used in these brackets is thicker and used to move the teeth into place quickly. Both types of brackets can be used in self-ligating orthodontics based on a specialist's recommendation.
What Brands Are Available?
Self-ligating brackets come in a variety of styles, such as ceramic, metal, and transparent. The top brands have their own advantages in technology and material. SureSmile, Damon Smile, and In-Ovation braces are common brands of self-ligating braces. SureSmile braces are quick and comfortable, using digital and self-ligating technology to provide straight teeth. Damon Smile is known for its comfort and efficiency, and it is a popular low friction choice. In-Ovation provides fast results with fewer appointments.