Best Dentists In Jacksonville FL
Best Dentists In Jacksonville FL
Jacksonville Dentist Reviews
If you're looking for a qualified dentist in Jacksonville, you may feel like you're searching for a needle in a haystack. It can be difficult to find a dentist you can trust, especially if you don't have any recommendations from people you know. The best way to find a dentist is to read unbiased patient reviews online. While many dentists advertise through channels like yellow pages and 1-800-dentist, these are not always reliable sources.
Top Dentists In Jacksonville
To make your search easier, we've compiled a list of quality dentists in the Jacksonville area that we recommend. We hope this helps you find the perfect dentist for yourself and your family.
North Jacksonville Complete Dentistry
1566 Dunn Ave. Jacksonville, FL 32218: (904) 549-6979

We are dedicated to offering patients from Jacksonville, Northside, Bryceville, and surrounding communities comprehensive dental care. That means we treat our patients' oral health care needs with little referral need. We use the most advanced dentistry techniques and technologies to offer patients the full spectrum of care from six-month preventive checkups and teeth cleanings to implant tooth replacement and advanced cosmetic dentistry solutions. – northjacksonvillecompletedentistry.com
Alexander Dentistry
6802 St. Augustine Rd. Jacksonville, FL 32217: 904.901.4302

Alexander Dentistry is a family dentist in Southside Jacksonville, FL, a neighborhood of San Jose Forest. We offer the convenience patients need for routine visits to the dentist with the experience and expertise to treat complex dental problems such as TMJ Disorders, Sleep Apnea, and Missing Teeth. – alexanderdentistry.com
Caven Dental
8930 RG Skinner Parkway, Jacksonville, FL 32256: 904-822-1919
Dr. Caven and his team provide a wide range of cosmetic dental services to help your smile be healthy for a lifetime. With incredible advances in materials and techniques, the quality-minded dental practice can produce astounding results. – cavendental.com
Normandy Dentistry
7885 Normandy Blvd. Jacksonville, FL 32221 : (904) 783-1633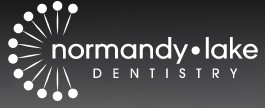 Normandy Dentistry strives to create an environment that makes us stand out from your average dental office. We want to help our patients feel completely at ease in our care while also being confident in the quality of dentistry they're getting. That's why we've outfitted our practice with relaxing amenities and state-of-the-art dental technology. Plan your visit today to experience a new standard of care. –  normandydentistry.com
Hodges Family & Cosmetic Dentistry
4776 Hodges Blvd. Suite 103 Jacksonville, FL 32224: (904) 773-4261

Dr. Blanca Martinez-Hoppe and her entire team are committed to providing you with the personalized, gentle care you deserve. Our office is currently scheduling appointments for children and adults of all ages. Dr. Martinez-Hoppe offers a comprehensive list of General, Restorative & Cosmetic dental services. – hodgescosmeticdental.com
Larry Young Dental
4487 Baymeadows Rd. Jacksonville, FL 32217: 904-364-1623

We appreciate the opportunity to serve as your family's home for comprehensive dentistry. In addition to our collective training and experience, Dr. Young and the Larry Young Dental team complete many hours of continuing education each year to keep skills sharp and stay on the cutting edge of dental techniques and procedures. – larryyoungdental.com
Lee Aesthetic Dentistry
11481 Old St. Augustine Rd. #401 Jacksonville, FL 32258: 904.262.1737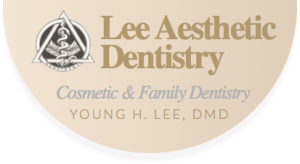 Our General Dental Practice, located in Jacksonville, is dedicated to helping our patients achieve and maintain the highest quality of oral health. We follow the most modern sterilization methods and continually upgrade our dental knowledge to provide the best care to our patients. We utilize digital x-rays to minimize patients' radiation exposure and offer oral sedation methods to maximize patient comfort. – youngleedmd.com
Higgins Dental
9041 Southside Blvd, Jacksonville, FL 32256: (904) 363-8813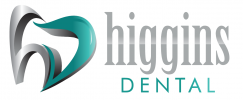 At Higgins Dental, we want you to live a healthy, happy, whole life and to have a bright, healthy smile that allows your personality to shine! Dr. Marcus Higgins and our team members are experienced professionals. We're also warm and friendly and thrive on the long-term relationships we build with each patient. We are committed to caring for you as we would a family member: ethically, comfortably, and with respect for your unique needs and desires.. – higginsdmd.com
Beaver Dental
1677 Art Museum Drive Jacksonville, FL 32207: (904) 396-4746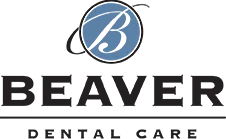 Our goal on your first visit is to establish a sense of trust. We will listen to you, respect your feelings and concerns, and educate you, and you can have faith that we won't judge your decisions. We understand that you may be anxious about receiving dental care; therefore, we make it a point to explain your proposed treatment plan carefully, and we take the time to answer all of your questions. – beaverdental.com
Kernan Dental
12620 Beach Boulevard #18 Jacksonville, FL 32246: (904) 775-4255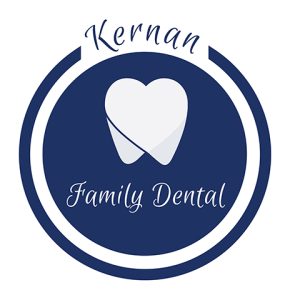 Here at Kernan Dental, we will treat your dental needs with state-of-the-art techniques in an affordable and professional atmosphere. Some common procedures we offer include teeth whitening, dental cleanings, porcelain veneers, tooth-colored fillings, and more. – kernandental.com
Advanced Dental Care of Jacksonville
3667 Crown Point Road Jacksonville, FL : (904) 638-7181

For over 15 years, we have provided you and your entire family with exceptional dental care in Jacksonville. Our professional, full-service dentistry, paired with our outstanding patient care, is a winning combination. At Advanced Dental Care of Jacksonville, we strive to make your visit to our office a smile-worthy experience. – jacksonville-dentalcare.com
Mandarin Dental Pros
14815 Mandarin Rd #101 • Jacksonville, FL 32223: (904) 685-8851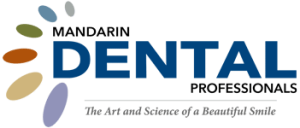 Dental health, after all, is a reflection of your regard for yourself. Our goal for every patient is the feeling of health and self-confidence that vital dental health brings. We think our patients are special people, and we make a special effort to develop a positive relationship with each of you. – mandarindentalpros.com
Altenbach Dentistry
8841 San Jose Boulevard Jacksonville, FL 32217: (904) 448-0441

Our Jacksonville dental office is conveniently located at the Northeast corner of Baymeadows Road and San Jose Boulevard. This practice has proudly served the greater Jacksonville area since 1946, and we would like the opportunity to welcome you to our family dental practice. Our office is committed to providing the highest quality oral health care, combining the latest dental knowledge and technology with precision, respect, and compassion.  – altenbachdentistry.com
Arlington River Family Dental
1651 Southside Connector Suite 3 Jacksonville, FL 32225: 904-722-2200

Welcome to Arlington River Family Dental! We are dedicated to providing the Jacksonville area with quality dental services that exceed your expectations. We understand that visiting the dentist can be stressful, so we have designed our facility and procedures with your comfort and ease. Regardless of your reason for visiting, you can rest assured that everyone at Arlington River Family Dental, from our front office staff to our hygienists and dentists, will ensure your dental treatment is as effective, affordable, and pleasant as possible. – arlingtonriverfamilydental.com
Jacksonville Sedation Dentistry
3745 Henderson Drive Jacksonville, NC 28546: (910) 455-2151
Emmett Jones, D.D.S., is the understanding professional you can turn to. Ask us about conscious sedation to help relieve the stress of some cosmetic dentistry procedures. We also provide dental implants, wisdom teeth, and dentures. – sedationdentistjacksonville.com
River City Dental
510 Airport Center Dr. Ste 101 Jacksonville, FL 32218: 904-683-7079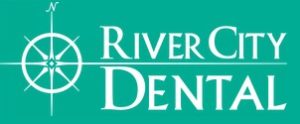 River City Dental offers various dental services to help you maintain healthy teeth. We want all of our patients to be informed decision makers and fully understand any dental health issues they may face.  rivercitydentaljax.com
Burgess Center
180 Library Blvd #101 Ponte Vedra Beach, FL 32082: 904-273-3001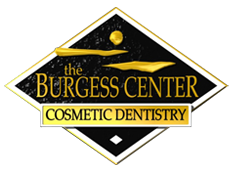 Our practice emphasizes a high standard of excellence in every procedure we offer, whether restorative or cosmetic treatments, to help our patients achieve optimal dental health. We also aim to empower our patients to take charge of their dental well-being by offering advice on preventative dental care and emphasizing the importance of regular dental exams. In this way, we hope to ensure our patients stay healthy between visits and enjoy all the benefits of well-maintained, strong teeth. – burgesscenter.com
Cavka Dental Center
Jacksonville, Florida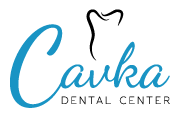 We believe in providing comprehensive dental services to our patients and getting as much done, in one place, as possible. You will become an integral part of our team, as we will all work together to give you a smile you always hoped for. You are only given one chance to make a first impression, and your smile is often the first thing a person notices. – cavkadentalcenter.com
SK Hanna Dental
5435 Ortega Blvd Suite 1 Jacksonville, Florida 32210: 904-384-5571

Our dedicated and motivated staff has one primary goal—your utmost comfort! We feel it's vital that you understand the treatment you'll receive to relax during the procedure. Our staff is eager to answer any questions regarding your dental care. You can expect personal, one-on-one attention from our entire team. – skhannadental.com
Jacksonville Complete Dentistry
7740 Point Meadows DR #4, Jacksonville, FL 32256: (904) 746-4069

Our dental office is clean and comfortable. Our services cover a comprehensive range, from simple checkups and cleanings to advanced options like surgical, dental implant placement, sleep apnea treatment, TMJ therapy, and more. – jacksonvillecompletedentistry.com
All Smiles Jacksonville
2110 East Rusk (Highway 79 East) Jacksonville, TX 75766: 903-730-6374

All Smiles has been serving the Jacksonville, TX community for 30 years. You don't have to travel out of town for exceptional family dental care and customer service; we do everything at All Smiles. Our doctors and team members are passionate about what they do and excel in people skills. We consider it a privilege when you trust us with your dental care, and we don't take it for granted. – allsmilesjacksonville.com
Soutel Dental Center
5475 Soutel Drive Jacksonville, FL 32219: (904) 764-4576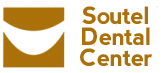 Drs. Clark and Polite Clark offer various cosmetic dentistry services to help you create a satisfying smile. We are dedicated to providing stellar patient care in a relaxed, comfortable environment. We strive to maintain an empathetic, understanding team committed to professional and personal excellence. – souteldentalcenter.com
Setzer and Cochran
8355 Bayberry Road Jacksonville, FL 32256: 904.733.7254

We believe every child is a precious gift and treat them as such! Our welcoming, enthusiastic team is devoted to helping keep your child's smile healthy while attaining superior dental care, all while having fun simultaneously! It's our privilege to take care of those smiles you enjoy most! –  setzerandcochran.com
Lakewood Dentistry
2845 University Blvd W. Jacksonville, FL 32217 : 904-293-2520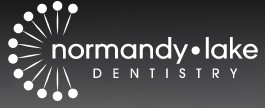 We utilize leading-edge dental technology as part of our commitment to providing an exceptional level of dentistry. These tools allow us to detect issues earlier, improve the efficiency of your appointments, create more precise treatment plans, and enhance your comfort. –  lakewooddentistryjax.com
Harbour Dental
13245 Atlantic Blvd., Suite 6 Jacksonville, FL 32225: (904) 220-7800

We are committed to delivering the highest level of dental care to help you achieve the healthy, beautiful smile you deserve. Using state-of-the-art technology, our compassionate team is devoted to you, your care, and your comfort. We invite you to visit our office and experience the difference. – harbourdental.care
Patch Dentistry
10609 Old St Augustine Rd Ste 3 Jacksonville, FL 32257: (904) 268-1331

Dr. Gene R. Patch has been a trusted dentist in Jacksonville for 30 years and has considerable experience helping his patients maintain and improve their healthy smiles. Good dental health contributes to a healthy life and a healthy look. We want you to love your smile. Dr. Patch and his friendly staff offer a full range of dental services, from preventive and routine dental care to teeth whitening and cosmetic dentistry. – patchdentistry.com
Lesan Family Dentistry
123 Cobia Court, Jacksonville, NC: (910) 290-6695

At the dental office of Dr. Lesan, we consider our patients to be family and treat your dental concerns as they would their own. Because of our dedication to quality, gentle dental care, we have established a bond of trust with our family of patients that have lasted a lifetime. Nothing is more rewarding than seeing our youngest patients grow up and then return to us to treat their children.  – lesanfamilydentistry.com
The Jacksonville FL Dentist
11705 San Jose Blvd. Suite 211 Jacksonville, FL 32223: (904) 268-0830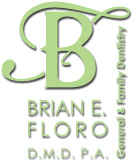 Our office is proficient in all areas of dentistry, but we specialize in restorative dentistry.  We will restore your smile to its natural beauty with personalized treatment plans and modern technology.  –  thejacksonvillefldentist.com
Berdy Dental Group
1511 Stockton Street, Jacksonville, FL 32204: 904.389.1376

General dentistry encompasses several dental treatments that are aimed at helping you achieve and maintain optimal oral health for a lifetime. Whether you need to schedule your next dental checkup or more complex restorative treatment, we are here to take care of your smile. Our experienced dentists is pleased to provide comprehensive general dentistry at our office to meet all of your dental needs and goals for a healthy, beautiful smile. – berdydentalgroup.com
Pediatric Smiles
1651 Southside Connector Blvd. Suite 1 Jacksonville, FL 32225: (904) 821-3413

At Pediatric Smiles, we are committed to providing a comprehensive suite of pediatric dental services in Jacksonville, Florida. We have built a custom-designed dental facility to become not just your kid's dentist but your family's dentist. – pediatricsmiles.com
Eccella Smiles
1400 Marsh Landing Pkwy #104 Jacksonville Beach, FL 32250: (904) 834-3737

Our commitment to our clients is to provide the most modern dentistry possible with personal attention and genuine compassion. Our passion for our work is evident to those we serve and everyone we meet. Our pride comes from staying on the cutting edge of dental technology, and we are dedicated to participating in the education that keeps us there. Our mission is to provide dentistry that changes people's lives; in doing so, we change our own! – eccellasmiles.com
West Dentistry
2301 Park St, Jacksonville, FL 32204: (904) 387-3333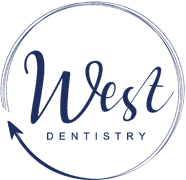 At West Dentistry, world-class dental care is truly a team effort. Dr. Jacqueline West hand-selected each staff member based on their experience, training, and friendly personality. They come together daily to ensure that our patients consistently enjoy comfortable, efficient, and well-organized visits. They'll be there with you every step of the way so that your appointments always fly by and end with a smile. – westdentistry.com
Oakleaf Family Dentistry
9590 Applecross Rd. Suite 106 Jacksonville, FL 32222: 904-778-3330

The dentists, hygienists, and technicians at Oakleaf Family Dentistry have the education and experience to meet all your oral health care needs. We are dedicated to maintaining the highest quality of dental care through ongoing training and continuing education in the latest techniques and equipment. – oakleaffamilydentistry.com
Dental Arts of Florida
7645 Gate Parkway, #103, Jacksonville, FL 32256: (904) 822-9786

Our dental team is kind and understanding toward everyone who enters our door. We want you to feel at ease, and our doctors will explain every dental procedure and answer any questions during your appointment. Our team of experienced dentists and specialists provides many services to help you love your smile again. – dentalartsfl.com
Shaeffer Family Dentistry
2711-1 St. Johns Bluff Rd S, Jacksonville, FL 32246: (904) 642-1139

Our family of dentists is here to serve your family and friends. We are the third generation of dentists in our family. We offer professional examinations, cleanings, fillings, gum treatments, crowns, bridges, dentures, root canals, oral cancer screens, sealants, and implant-retained restorations. – jaxfamilydentist.com
Dr. Z Dentistry
3676 Crown Point Ct. Jacksonville, FL 32257: (904) 420-4041

Dr. Z Dentistry at a Smile Resort is a Jacksonville-based family dentist practice that treats patients of all ages. We are committed to delivering the highest quality dental care using state-of-the-art dental equipment. We are a cosmetic dentist that offers services like checkups, teeth cleaning, crowns, veneers, and more. –  cosmeticdentistjacksonville.com
Jacksonville Emergency Dental
1716 University Blvd S. Jacksonville, FL 32216: 904-224-0046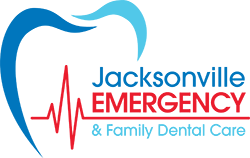 Dr. Thomasino and the staff are dedicated to providing pleasant visits and results that get you out of pain and on with your daily life. Our administrative staff is ready to help you with questions about our financial policy, wait time, and frequently asked questions to assist you with your dental emergency needs. – allsmilesjacksonville.com
Business Results 1 - 10 of 370
General Dentistry, Cosmetic Dentists
2511 St Johns Bluff Rd S, Unit 206, Jacksonville, FL 32246
General Dentistry
1529 Margaret St, Jacksonville, FL 32204
Southside Dental at Tinseltown
Cosmetic Dentists, General Dentistry
4540 Southside Blvd, Ste 801, Jacksonville, FL 32216
General Dentistry, Cosmetic Dentists, Oral Surgeons
13245 Atlantic Blvd, Ste 6, Jacksonville, FL 32225
General Dentistry, Periodontists
9995 Gate Pkwy N, Ste 310, Jacksonville, FL 32246
Dental Center of Jacksonville
General Dentistry, Cosmetic Dentists, Endodontists
6144 S Gazebo Park Pl, Ste 210, Jacksonville, FL 32257
General Dentistry, Endodontists, Cosmetic Dentists
11481 Old Saint Augustine Rd, Ste 401, Jacksonville, FL 32258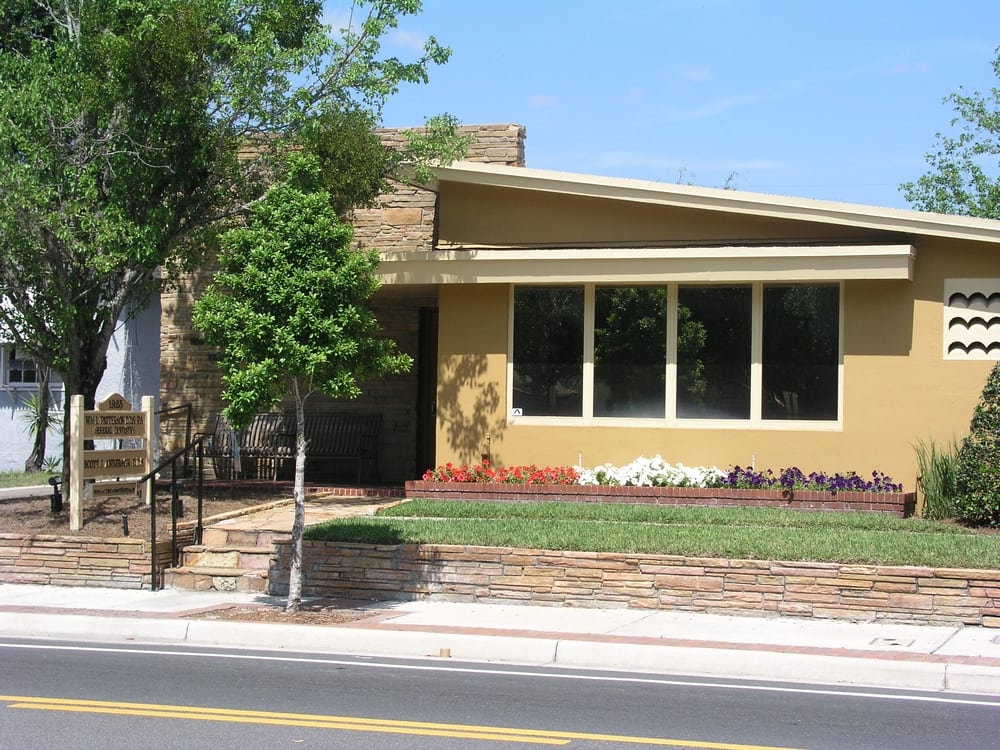 General Dentistry, Cosmetic Dentists
1925 Hendricks Ave, Jacksonville, FL 32207
General Dentistry, Periodontists, Endodontists
3676 Crown Point Ct, Jacksonville, FL 32257
General Dentistry
4152 Baymeadows Rd, Jacksonville, FL 32217