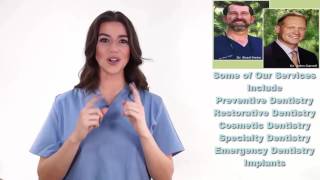 Best Dentists In Hartford CT
Best Dentists In Hartford CT
Hartford Dentist Reviews
Updated 8/04/22. Finding a good, qualified dentist for yourself and/or family in Hartford can often be very stressful, much like searching for a needle in a haystack. Aside from recommendations given to you by people you trust, the best way to find a dentist in Hartford is through unbiased patient reviews of dentists. Many dentists advertise through channels like yellowpages and 1-800-dentist – you should bypass recommendations from those channels, since they are not real. Here are a list of quality dentists that we recommend for the Hartford area.
Top Dentists In Hartford
Cipes Pediatric Dentistry
We are a mother-daughter team of pediatric dentists with a love for children, as well as additional dental training and experience with infants, children and teens. For more than 30 years, our pediatric dental office has provided care to children of all ages. By only hiring people with the same love and commitment to children, we are known as a place where our patients feel secure, relaxed and comfortable. We pride ourselves on providing a positive dental experience and placing an emphasis on prevention. – cipespediatricdentistry.com
Dental Associates, LLP
We consider it an honor to care for your dental needs and greatly appreciate the trust you place in us to do so. Your first visit begins with a comprehensive oral evaluation. If you are moving into the area please ask your former dentist to send a copy of your records. – dasmile.com
Advanced Dental Care
At Advanced Dental Care, every member of our staff is friendly, professional, and experienced. We are committed to providing each of our East Hartford patients with personalized care and exceptional service. We strive to maximize the one-on-one time with each patient and to completely answer any questions they have about their treatment. Our goal is to ensure a comfortable and relaxing experience for every patient. – advanceddentalct.com
At JP Dental, our patients' comfort is our primary objective. Our experienced team takes the time to listen, understand, and compassionately respond to your concerns and answer your questions. Our goal is to change our patients' lives with a smile by providing high-quality, long-term oral health care. We are committed to selfless, excellent, individually customized care that helps our patients look, eat, speak, and smile better every day. Please take a moment to meet the professionals who make it possible for us to provide you with the best possible dental care in a friendly and warm environment. –jpdentalhartford.com
Columbia Dental
For your entire family's dental health, come to Columbia Dental, the only private dental practice in Connecticut that offers all dental specialties.  Located in Hartford, CT our Columbia Dental office performs all services within general dentistry and oral surgery (bridges, dentures, root canals, fillings, cleanings, extractions). – columbiadental.com
Hartford Cosmetic Dentist
At the dental office of cosmetic dentist Steven M. Balloch, located near Hartford, Connecticut, the comfort and satisfaction of our patients comes above all else. We have made it our mission to provide the finest advanced cosmetic and restorative dentistry in New England, administered in respectful and comfortable surroundings. –hartfordcosmeticdentist.com
Prestige Dental Network in Hartford
At Prestige Dental Network in Hartford, Connecticut, we believe that our customers deserve the best dental services available. From implants to dentures to emergency dental services of all kinds, our wide selection of services will cover all of your dental needs. Our dedicated staff and doctors are more than willing to answer any and all of your questions to ensure that you are comfortable and informed so that you are able to decide what is best for you and your family. – prestigedentalnetwork.com
Best Smiles West Hartford
At best smiles your smile is our passion. Our goal is to treat our patients as if they are our guests or members of our family. If you're looking for a positive dental experience in a friendly and relaxed atmosphere where your dental care, your comfort, and your convenience are important, then you've come to the right place. – bestsmileswesthartford.com
Modern Dentistry of New England
Modern Dentistry of New England is devoted to restoring and enhancing the natural beauty of your smile! We use conservative, state-of-the-art dental procedures to achieve beautiful, long-lasting results and enhance your natural smile with quality care. It is the mission of our office to strive for, attain, and deliver the highest level of dental care for you and every other patient.  – moderndentistryne.com
Drs. Bradbury and Amato
It is our mission to educate and provide our patients with the best dental care in West Hartford. For that reason, we've designed this website to provide you with all of the important information you need to make healthy decisions about your teeth and gums. We encourage you to browse our office page, service details and patient education library whenever you have a question about our practice or your oral health. – drsbradburyandamato.com
Contemporary General Dentistry, LLC.
Welcome to Contemporary General Dentistry, LLC. Our West Hartford dental practice is dedicated to creating beautiful, long-lasting smiles and maintaining healthy mouths. We deliver the best possible general, cosmetic and periodontal dental care in an atmosphere of warmth, kindness and respect. Our gentle, caring staff welcomes children, adults and seniors and guarantees the comfort of every member of your family. Our practice was founded by Dr. Bryan Wilson, who has been in private practice since 1996. We strive to create a dental experience that provides dental excellence in a caring environment. – bryanwilsondds.com
Haims Dental
Here at Dr. Haims's office, we strive to give you the best experience possible. Combined with our professional expertise and welcoming atmosphere, your cosmetic dentist in West Hartford and his friendly staff work together to make your time here worthwhile and improve your oral and dental health. – haimsdental.com
West Hartford Dental Care
All professionals at Comprehensive Dental Care maintain the highest levels of accreditation and pursue ongoing education to stay abreast of the latest trends in the medical field. – westhartforddentalcare.com
Smile West Hartford
At West Hartford, CT dentists Goodman & Stein, our focus is on providing high-quality dentistry for the entire family. We combine our expertise and experience with the finest materials and latest technology to ensure your family receives the best modern dentistry. In addition to a complete exam and treatment plan, each patient receives our full attention and care. Plus, we'll treat each member of your family like a member of our family. If you're looking for high-quality dental care with a gentle touch, please browse our website for more information on how we can help your family achieve and maintain optimal dental health. – smilewesthartford.com
Capitol Dental Associates
From first contact at Capitol Dental Associates, our dentists are committed to your individual attention and strive to provide personalized oral health care tailored for your unique dental needs and goals. We work hard to create the ultimate stress-free and comfortable dental experience. Your health and comfort are our top priorities, and we do what it takes to help every patient understand their symptoms and treatment options in a relaxed office setting. – capitoldentalassociates.com
Beautiful Smiles West Hartford
After graduating from Farmington High School, Dr. Kievit attended Colby College in Waterville, Maine where he graduated with honors.  He returned to Farmington to earn his doctorate from the University of Connecticut School of Dental Medicine.  It was there he learned the importance of preventative care.  "I realized there are small changes that can be made which make a larger impact on both a patient's dental and overall health.  Dentistry has come a long way from even when I was younger and I enjoy embracing what technology has to offer today.  Our office uses a variety of state of the art technology that increases patient comfort, minimizes time spent in the dental chair, and promotes conservative treatment". – beautifulsmileswesthartford.com
East Hartford CT Dentist
We use the latest technology, including digital X-rays, to ensure you receive dental care in the most convenient and effective way possible. Dr. Hwang will talk to you about your dental needs and goals and create a conservative treatment plan that serves your best interest. As a bi-lingual office, we welcome Spanish-speaking patients. – easthartfordctdentist.
CT Center for Dental Excellence
At Center For Dental Excellence, LLC, our team is prepared to answer all questions pertaining to your dental health and appearance. Oral hygiene, specifically brushing and flossing, are a vital part of your dental health. We can also answer your questions about the different dental specialties and explain the meaning of dental terms. –  ctcde.com
Grand Avenue Dental Care
This group really sets the scene for everything that goes on here at the dental office. They are dedicated to learning and providing the best patient care possible. They are also looking into the latest dental technologies to see how we could improve your treatment.- drpeterwilk.com
Elmwood Dental Group LLC
The Elmwood Dental Group LLC is a friendly, family-oriented practice that has proudly served the West Hartford, Newington, and Hartford, CT communities since 1982. Our practice philosophy is to provide our patients with quality dentistry in a caring and compassionate manner. We believe in educating our patients on their oral health so they can improve their oral care and make better, informed decisions about their long-term dental health. – elmwooddentalllc.com
Crest Family Dental
Our team is dedicated to delivering the best dental experience, aimed to exceed your expectations and help you look and feel your very best. We have created a dental practice in the heart of Hartford, CT that puts your smile out there front and center for everyone to see. You ll love the results that we achieve with a combination of the latest technology, experienced dental professionals, and an unwavering commitment to you. – crestfamilydental.com
Hartford Dental Group
The Hartford Dental Group is an individual-focused practice, that provides the highest-quality dental care. For over 40 years our priority has been you. Our dental care programs are based on your individual needs. We recommend regular oral hygiene programs and treatment plans, which offer the longest-lasting dental care that minimizes your total dental hygiene costs and visits over your lifetime. – hartford-dental.com
Dolan Dental
We take pride in being a family-owned and family-run practice that offers a different approach when compared to the uncomfortable, corporate atmosphere so many of us are familiar with when we seek out oral healthcare. Instead, you can look forward to feeling right at home in our comfortable space with excellent team members who do everything they can to prioritize your full satisfaction. Better yet, Dr. Thomas Dolan and Dr. Brendan Dolan (who are father and son) offer a wide variety of services that can improve the smiles of everyone in your family, from essential preventive care to transformative cosmetic dentistry to advanced dental implants and much more. – dolandental.com
New England Dental Center
England Dental Center offers a full range of general & cosmetic dental treatments at our office to help you achieve your perfect smile, such as sedation dentistry, crowns, root canal therapy, preventive care or cosmetic dentistry. We utilize the latest in dental technology and techniques in order to offer you the best preventive care and treatment available in the Greater Hartford Area. – nedentalcenter.com
Family Dental Care of Farmington
Dr. Carolyn Malon and Dr. Stephen Moran are a husband and wife team who put the "family" in Family Dental Care! Our friendly, professional staff looks forward to welcoming you and your family, and providing the highest quality care in our modern convenient office. – familydentalcareoffarmington.com
Care Dental Center
Finding a perfect dental home helps your family focus on a healthy lifestyle. At Care Dental Center, your dentist in Hartford, CT, discover compassionate dentistry and exceptional customer service. Our patients appreciate the relationships we develop with them and the way we listen to their concerns. That's why we offer more dental services than the traditional dentist office. Along with the care you'd expect, oral surgery and pediatric specialists blend their expertise into our team…all under one roof. –  caredentalct.com
My Simsbury Family Dentist
Dr. Williams is a general dentist offering a wide range of dental care service to Simsbury and the greater Farmington Valley area. The staff handles basic services such as cleanings, to more advanced dental treatments like root canals and implant restorations. Issues like tooth decay and gum disease are commonly preventable when given the guidance of this office. – mysimsburyfamilydentist.com
Buckland Hills Dental
Buckland Hills Dental provides quality dental care to meet your needs and help you achieve your goal of a healthy and beautiful smile! Call our office in Manchester, Connecticut, today to make your appointment with our dentists! – bucklandhillsdental.com
Bright Dental CT
At Bright Dental – Hartford, Dr. Dharmaraj, Dr.Thatte, Dr.Gupta and our entire Hartford dentistry team are dedicated to providing the most thorough and advanced dentistry care available in the most relaxing environment possible. – brightdentalct.com
Premier Dental PC
Your life is busy and filled with obligations that can make scheduling complete dental care a challenge. At Premier Dental, offering a wide variety of comprehensive dental treatments is one way we can simplify your family's oral health care. You don't have to run around town to find treatment – we can handle all your family's needs right here in one convenient location.  – premierdentalpc.com
Hartford Family Dentistry
Hartford Family Dentistry is dedicated to providing quality dental care in a comfortable and relaxing atmosphere. We are committed to providing outstanding service and world class care to our patients, utilizing cutting edge technology. Our mission is to make a positive difference in the lives of our patients, and promise to treat every patient with respect and kindness in an honest and professional manner. We aim to improve our patient's health, appearance, self-confidence and overall quality of life. We strive to reduce the anxieties of the past and restore confidence for the future, changing lives one smile at a time. – hartfordfamilydentistry.com
Oscar Gonzalez, DDS
Welcome to the dental office of Oscar Gonzalez, DDS. At our West Hartford practice, we are dedicated to providing the finest dental care to the members of the West Hartford community and its surrounding environs. Exemplary patient care, outstanding aesthetic results, compassion and integrity are the cornerstones of our dental practice. Incorporating the latest technology, our state-of-the-art practice specializes in preventative, cosmetic, invisalign, implants, and restorative dentistry. – ogsmiles.com
Business Results 1 - 10 of 490
Blue Back Dental: West Hartford Dentistry
Cosmetic Dentists, General Dentistry, Orthodontists
65 Memorial Rd, Ste 400, West Hartford, CT 06107
General Dentistry
65 Garden St, Wethersfield, CT 06109
Newington Family Dentistry
Cosmetic Dentists, General Dentistry, Endodontists
365 Willard Ave, Newington, CT 06111
Capitol Dental Associates
General Dentistry
1 Financial Plz, Fl 19th, Hartford, CT 06103
Hartford Dental Associates, the office of Dr. Nathan C. Berry
General Dentistry
1216 Farmington Ave, Ste 201, West Hartford, CT 06107
Avon Village Family Dentistry, PC
General Dentistry, Cosmetic Dentists, Endodontists
32 E Main St, Avon, CT 06001
General Dentistry, Cosmetic Dentists, Oral Surgeons
21 Woodland St, Ste L-16, Hartford, CT 06105
Comprehensive Dental Care
Cosmetic Dentists, General Dentistry
928 Farmington Ave, West Hartford, CT 06107
General Dentistry, Cosmetic Dentists
836 Farmington Ave, Ste 215, West Hartford, CT 06119
General Dentistry, Endodontists, Cosmetic Dentists
84 Glastonbury Blvd, Glastonbury, CT 06033