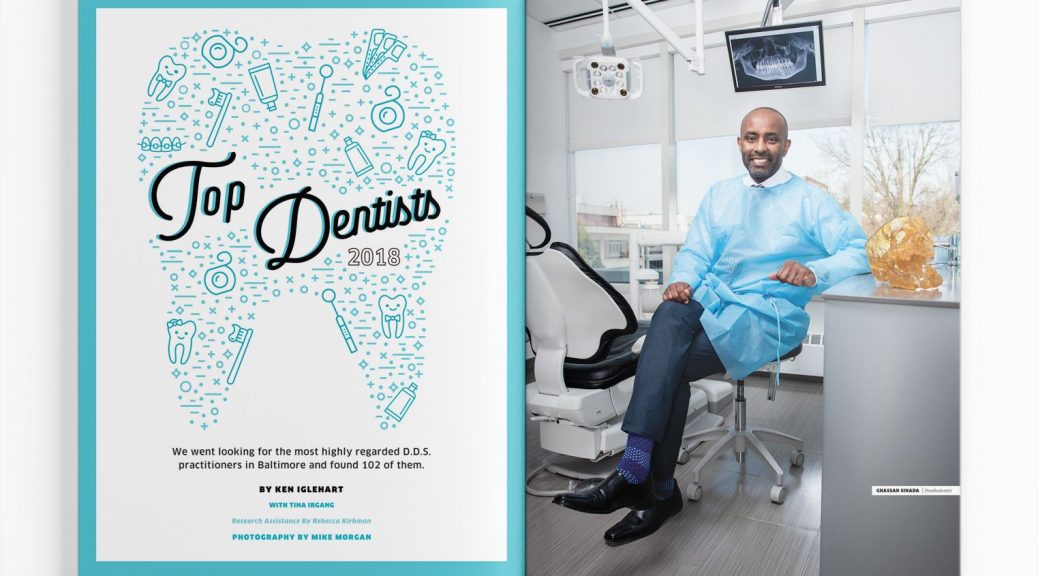 Best Dentists in Baltimore, MD
Best Dentists in Baltimore, MD
Baltimore Dentist Reviews
Updated 8/11/22. Finding a qualified dentist for yourself and your family in Baltimore can often be very stressful, like searching for a needle in a haystack. Aside from recommendations given to you by people you trust, the best way to find a dentist in Baltimore is through unbiased patient reviews of dentists. Many dentists advertise through channels like yellowpages and 1-800-dentist – you should bypass recommendations from those channels since they are not real.
Top Dentists in Baltimore
Here are a list of quality dentist review sites that we recommend for the Baltimore area.
Canton Dental Associates
2700 Lighthouse Point East, Suite 210 Baltimore, MD 21224: (410) 675-3300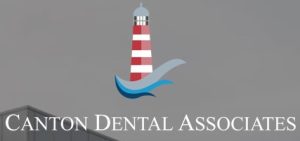 Canton Dental Associates strives to provide personalized dental care for our patients, taking the time to get to know and understand your unique concerns and lifestyle habits affecting your oral health. We emphasize the overall health benefits of routine dental care for preventing dental problems and a reduced risk of other diseases, including cardiovascular and systemic illness. The health of your smile can directly impact your daily quality of life. We offer the dental services you need to keep the teeth and gums healthy, looking their best, and functioning comfortably. Our dentists are highly trained and dedicated to advancing their knowledge in all aspects of your care through continuing education. – cantondentalassociates.com
About Smiles
6601 York Rd Baltimore, MD 21212: (410) 377-2000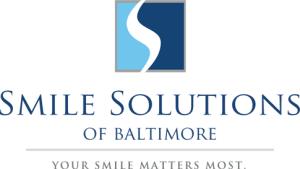 At Smile Solutions of Baltimore, our goal is to maximize your long-term oral and overall health and improve your quality of life. Our dedicated team of trained professionals at Smile Solutions of Baltimore will give you the individualized attention you deserve. Our mission is to provide our patients only with the highest level of care. To ensure the quality of our dentistry, we utilize the best dental materials and the most trusted labs and employ the most skilled team members. You will find that, like our service, our dentistry is dependable. – aboutsmiles.us
Light Street Dental
600 Light Street Baltimore, MD 21230: 410.659.0900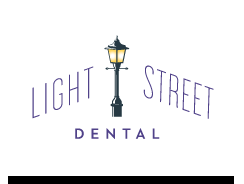 Light Street Dental is a cosmetic and family dental practice in Baltimore's Inner Harbor, across from the Maryland Science Center. We aim to treat each individual with a customized dental plan based on their needs and interests. Each person's mouth is different. Each person's timeline and schedule are different. Our doctors provide options and recommendations that allow you to decide what is best for you. – lightstreetdental.com
Dr. Garcia and Associates
36 South Charles Street Suite 2202 Baltimore, MD 21201: (410) 837-0304
Providing Patient-Centered Dental Care to the Baltimore Community At the dental office of Dr. Garcia and Associates, we offer a welcoming and friendly environment where you will feel safe and in good hands. We offer attentive, gentle, and relaxing care. You will always receive compassion and attention during your dental visit. You will notice that we will create a personalized plan to help you achieve your oral health goals. – drgarciadds.com
Cross Keys Dental Associates
2 Hamill Rd. Suite 266 Baltimore, MD 21210: 301-684-6494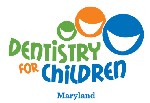 Our dentists care for children across the Greater Baltimore Area, maintaining those beautiful teeth and healthy smiles. We recommend that your child's first dental visit occur when he or she is 12 months old. Our dentists will teach you how to care for your son or daughter's teeth for a lifetime, with quality dental care in a great dental home. – crosskeysdentalassociates.com
Dental Care of Baltimore
10084 Reisterstown Road, Ste 200E Owings Mills, MD 21117: 443-426-4368

At Dental Care of Baltimore, we know that our office is only as effective and as welcoming as the people who work there, so we take pride in our friendly and well-trained team members! As a team, we are especially interested in making all our patients feel right at home! We put your needs first to achieve efficient and comprehensive treatment in a supportive and nurturing environment. We promise to give you all the information you need about possible treatments, as well as any risks, associated costs of treatment, and treatment options available. – dentalcareofbaltimore.com
Cosmetic Dentist Baltimore
5 Park Center Ct #302 Owings Mills, MD 21117: (410) 356-7799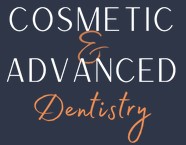 At our Baltimore area dentist office, you have access to a highly trained team, state-of-the-art technology, and the latest procedures in restorative and cosmetic dentistry. We offer various treatment options, from preventive care and teeth cleanings to full mouth reconstruction and personalized smile makeovers. Our dentists have been featured in Baltimore Magazine and are leading local dentists for cosmetic and restorative care. Their combined experience and education allow us to offer the most advanced cosmetic dentistry and reconstructive dental procedures. – cosmeticdentistbaltimore.com
Inner Harbor Dental
2 N Charles St. Suite 130 Baltimore, MD 21201: 410-528-0300

We are dedicated to providing the Baltimore area with the highest dental services for all your oral health needs. The dentists, hygienists, and technicians at Inner Harbor Dental Associates have the education and experience to meet all your oral health needs. We are dedicated to maintaining the highest quality of dental care through ongoing training and continuing education in the latest techniques and equipment. – innerharbordental.com
Perio Pros
6080 Falls Rd #202 Baltimore, MD 21209: (410) 705-7062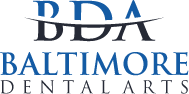 We pride ourselves on being very conservative in our treatment recommendations and limiting surgery to the areas where it is essential. The early stages of periodontal disease are often best treated with non-surgical periodontal therapy. Even in severe cases, non-surgical periodontal treatment often precedes surgical treatment. This is done to improve the overall tissue quality before surgery and help limit the areas requiring surgery. – periopros.net
Honeygo Village Dentistry
5009 Honeygo Center Dr #106, Perry Hall, MD 21128: (410) 529-1401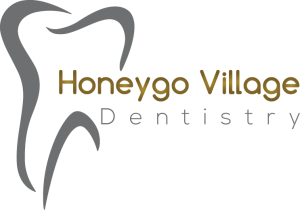 Honeygo's dentists and hygienists excel in all facets of general and cosmetic dentistry. Specific dental procedures can include: periodontal (gum) care, restorative work including crowns, bridgework, removable partial and full dentures (both flexible and cast framework), and composite and amalgam fillings. Endodontic (root canal therapy), bite guards, and TMJ appliances are some of the other procedures performed daily. – hgvd.com
The Maryland Center for Complete Dentistry
23 Crossroads Drive, Suite 420 Owings Mills, MD 21117: (443) 222-0371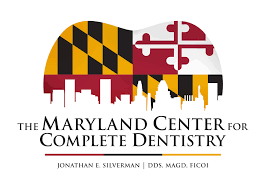 At the Maryland Center for Complete Dentistry in Owings Mills, MD, our team offers personalized, consultative dental care in a warm, compassionate environment. In addition to comprehensive general dental services, Dr. Silverman provides experienced cosmetic and restorative dental services. Our dental team can meet your oral health needs with individualized care tailored to your unique concerns and cosmetic goals. – saveteeth.com
Jackson George Dental
1030 N Charles St., Ste. B, Baltimore, MD 21201: (410) 685-2850

Our commitment to personalized, caring, and positive dental experiences sets Jackson-George Dental apart. Our mission is to play an integral role in improving the overall health and image of the people in our communities by creating lifelong healthy smiles. – jacksongeorgedental.com
Naylor's Court Dental
4000 Old Court Rd, Ste 201 Pikesville, MD 21208: (410) 484-2722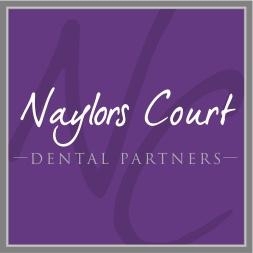 At Naylor's Court Dental, we provide comprehensive dental care for adults and children to the Pikesville community and surrounding areas. Our team offers you and your family a wide range of procedures, including new technologies, methods to enhance your smile, and treatment plans to help you advance and maintain the highest level of oral health. – naylorscourtdental.com
Baltimore Uptown Dentist
3900 N. Charles St, Ste.112 Baltimore, MD 21218: (410) 235-1233

From routine cleanings and fillings to bruxism devices, K. Michael Murphy and Associates are equipped to handle all dental needs. To help you understand your options, we've included descriptions of some of our leading services on this page. – baltimoreuptowndentist.com
Harbor East Dental
1001 Fleet St # R, Baltimore, MD 21202: (410) 385-9966

At Harbor East Dental, we've engineered our practice to meet our patients' needs in every possible way. Not only do we provide a wide range of dental services, including primary preventive dentistry and complex restorative treatments, but we also ensure our cosmetic dentist and team can always give their full attention to each patient. We purposefully schedule one patient at a time, so when you come to see us, you know that you're only getting our best. – harboreastdental.com
Federal Hill Smiles
835 Light St. Baltimore, MD 21230: 410.727.3388

Regular dental visits are essential to ensure oral health problems — from tooth decay to oral cancer — are detected and treated promptly. At our office, your oral health is our paramount concern. We want to ensure your teeth, and supporting structures stay healthy, function well and look great! From regular cleanings and exams to advanced restorative treatments, all your routine dental needs can be met right here. – federalhillsmiles.com
Shelton Family Dental
1501 East 33rd Street Baltimore, MD 21218: 410-243-3714

Shelton Family Dental in Baltimore, MD is excited to offer many dental treatment options in general, cosmetic, and periodontal dentistry. Since 1976, we have helped our patients achieve the smile they deserve. We believe a healthy mouth is a gateway to a healthy body. Our services are designed to improve your and your family's well-being, and we take pride in seeing patients leave our office with a smile. Our doctors customize a treatment plan for each patient depending on their dental health and goals. It's our goal to provide top-quality dental treatments and develop long-lasting relationships with our patients. – sheltonfamilydental.com
Hamilton Dentistry MD
5810 Harford Road Baltimore, MD 21214: (410) 426-8200

At Hamilton Family Dentistry, our focus is on comprehensive dental care. Patients looking for general and family dentistry, including oral exams, teeth cleanings, root canals, children's dentistry, or cosmetic dentistry, including veneers, crowns, dental implant restorations, teeth whitening, and more, need to look no further. – hamiltondentistrymd.com
Innovation Dental Baltimore
1111 Park Ave. Suite 109 Baltimore, MD 21201: (410) 928-7696

As a practice, we truly believe that preventative care and education are the keys to optimal dental health. We strive to provide "dental health care" vs. "disease care"; that's why we focus on thorough exams – checking the overall health of your teeth and gums, performing oral cancer exams, and taking X-rays when necessary. We know that routine cleanings, flossing, sealants, and fluoride are all helpful in preventing dental disease. Not only are we focused on the beauty of your smile, we're also concerned about your health. – innovationdentalbaltimore.com
Dental One
7650 Belair Road Baltimore, MD 21236: (410) 775-5536

Our Baltimore dentists offer various dental services to meet the needs of all ages and dental conditions. From Cosmetic Dentistry to General and Specialty Dentistry, we are here to serve the dental needs of the Baltimore community. Experience the difference with Dental One Associates of Maryland. – dentalone-md.com
Dr. Shepley
711 W 40th St. Baltimore, MD 21211: (410) 889-7100

Regular dental visits are essential to make sure oral health problems — from tooth decay to oral cancer — are detected and treated promptly. At our office, your oral health is our paramount concern. We want to ensure your teeth stay healthy, function well and look great! From regular cleanings and exams to advanced restorative treatments. – drshepley.com
John Taylor Dental
1023 N Charles St Ste R3l Baltimore, MD 21201: 410-347-2995

Since 1972, Dr. John Taylor, through St. Francis Dental, has been working to provide the best dental care for patients in the Baltimore Metropolitan area. Dr. Taylor specializes in Special Needs Dental Care, Home Bound Dental Care, and Elderly Geriatric Dental Care. Dr. Taylor's unique experience in dentistry is coupled with genuine concern for his patients. All our staff is dedicated to your comfort and prompt attention as well. Our goal is to keep your teeth healthy and your smile bright. – johntaylordental.com
Horizon Family Dentist
1712 Whetstone Way Baltimore, MD 21230: 410-774-5167

Our experienced dentists provide complete dental care for patients of all ages. We strive to maintain a relaxed, welcoming atmosphere in which you can feel at ease, and we customize each treatment to your individual needs so that you can enjoy improved oral health and a beautiful smile. We try to ensure you receive the highest quality of treatment possible. Our office staff also speaks Spanish and Mandarin Chinese.  – horizonfamilydentist.com
Charles Street Dental
338 North Charles Street Baltimore, MD 21201: (410) 234-0020

We are devoted to providing you with the most advanced dental care possible. You will discover that our team is committed to courtesy and to listening to your needs and concerns – all while taking the time to make you feel as comfortable as possible. We focus on preserving and promoting your healthy and beautiful smile through preventive, cosmetic, and restorative dentistry. Your optimal oral health and comfort is our concern. –charlesstreetdental.com
My Kool Smiles
1900 N Broadway, Baltimore, MD 21213: (443) 836-4884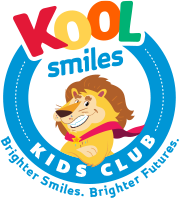 Kids and parents at Kool Smiles enjoy the friendly environment created specifically for them—from the team environment that lets the entire family participate in great dental care to the kind and patient dentists ready to help. Kool Smiles offers one of the unique dentistry around town where learning about your health is easy in a positive, welcoming, and fun place. – mykoolsmiles.com
Roland Park Dentistry
600 Wyndhurst Ave, Suite 270 Baltimore, MD 21210: (410) 435-1234
Our team is dedicated to making your experience with us positive and enjoyable. Modern dentistry provides many alternatives for your comfort and the longevity of your dental health. Prevention helps avoid serious and costly dental problems and is the key to having a healthy, confident, and beautiful smile. – rolandparkdentistry.com
East Point Pediatric Dentistry
1001 North Point Blvd. Suite 503 Baltimore, MD 21224: (410) 282-8900

We believe in the Dental Home, which means children of all ages are welcome, especially toddlers who are erupting their first teeth so we can instruct parents on the best way to keep them cavity-free for life. We cater to the child's dental, emotional, and physical needs. Our office is kid-friendly, with toys, games, and videos in the reception area. Our staff is in-tune with the needs of children and always makes them comfortable.  We use the most modern equipment and are always learning new techniques to improve the dental care experience. – eastpointpediatricdentistry.com
Smile Garden Dental Center
731 Deepdene Road Baltimore, MD 21210: 410.323.3990

Our office offers a complete range of dental procedures that include preventative, restorative, therapeutic, and cosmetic care. We often perform crowns, bridges, inlays, onlays, root canal therapy, oral surgery, dental implants, porcelain veneers, tooth whitening, periodontal treatment, denture fabrication, and teeth alignment using ClearCorrect braces.  – smilegardendentalcenter.com
| Dentist | City | Zip | Specialties |
| --- | --- | --- | --- |
| Byron C Desbordes | Baltimore | 21244 | General Dentistry, Cosmetic Dentistry |
| Nicholas Garcia, DDS | Baltimore | 21201 | General Dentistry, Cosmetic Dentistry |
| Canton Dental Associates | Baltimore | 21224 | General Dentistry, Cosmetic Dentistry |
| Dr K Michael Murphy & Associates | Baltimore | 21218 | General Dentistry, Cosmetic Dentistry |
| Light Street Dental | Baltimore | 21230 | Cosmetic Dentistry, General Dentistry, Family Dentistry |
| Ann E Christopher DDS | Baltimore | 21224 | Family Dentistry, Cosmetic Dentistry, General Dentistry |
| Stephen B Mastella | Baltimore | 21201 | General Dentistry, Cosmetic Dentistry |
| Inner Harbor Dental Associates PA | Baltimore | 21201 | General Dentistry, Cosmetic Dentistry |
| Samuel K Huang, DDS | Baltimore | 21222 | Cosmetic Dentistry, General Dentistry |
| Lawrence T Chen | Baltimore | 21211 | General Dentistry, Cosmetic Denistry |
| Ashley L Izadi | Brooklyn Park | 21225 | General Dentistry, Family Dentistry, Cosmetic Dentistry |
| Javid Hariri | Brooklyn Park | 21225 | General Dentistry, Family Dentistry, Cosmetic Dentistry, Orthodontics |
| Sarubin Family Dentistry | Baltimore | 21244 | General Dentistry, Cosmetic Dentistry |
| Linda Jones-Laper | Baltimore | 21201 | General Dentistry, Cosmetic Dentistry, Family Dentistry |
| Yvonne Kwong | Towson | 21204 | Orthodontia |
| Denise M. Markoff | Baltimore | 21230 | General Dentistry, Cosmetic Dentistry |
Business Results 1 - 10 of 936
Cosmetic Dentists, General Dentistry
1820 Lancaster St, Ste 100, Baltimore, MD 21231
General Dentistry
600 Light St, Baltimore, MD 21230
K Michael Murphy and Associates
Cosmetic Dentists, General Dentistry, Oral Surgeons
3900 N Charles St, Ste 112, Baltimore, MD 21218
Cosmetic Dentists, General Dentistry
2700 Lighthouse Point E, Ste 210, Baltimore, MD 21224
Dental Designs of White Marsh
Cosmetic Dentists, General Dentistry
8114 Sandpiper Cir, Ste 210, White Marsh, MD 21236
General Dentistry, Endodontists, Cosmetic Dentists
201 E Baltimore St, Ste 130, Baltimore, MD 21202
Cross Keys Dental Associates
Pediatric Dentists, Orthodontists
2 Hamill Rd, Ste 266, South Quadrangle Building, Baltimore, MD 21210
General Dentistry, Cosmetic Dentists, Endodontists
1111 Park Ave, Ste 109, Baltimore, MD 21201
Cosmetic Dentists, General Dentistry, Periodontists
835 Light St, Baltimore, MD 21230
University of Maryland School of Dentistry
Colleges & Universities, General Dentistry
650 W Baltimore St, Baltimore, MD 21201