AARP Dental Insurance Plans and Benefits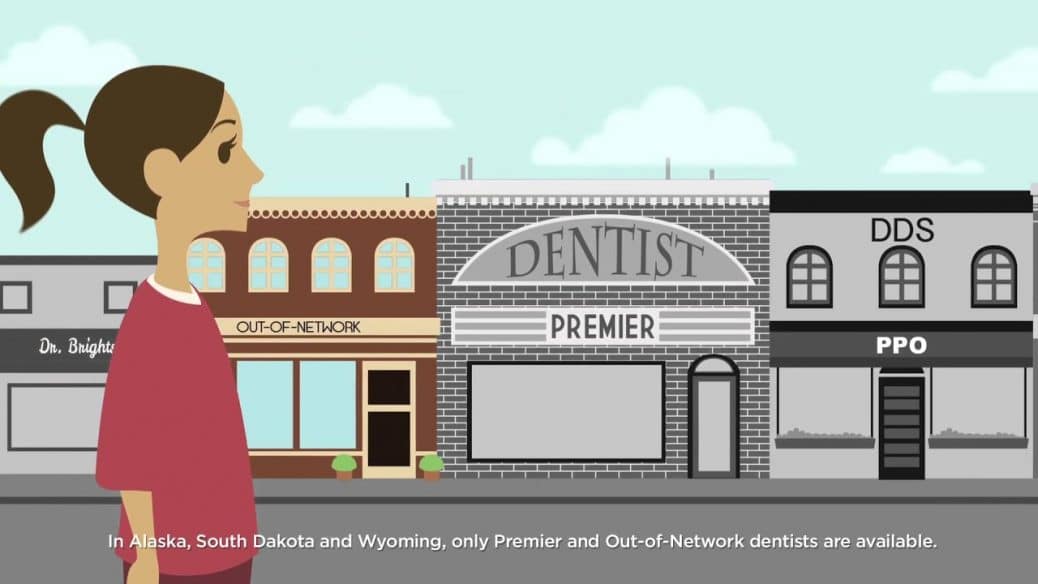 AARP Dental Insurance Plans and Benefits
Saving with AARP Dental Insurance Plans
AARP is a well-known organization that helps individuals 50 and older in many aspects of their lives. This organization also offers health and dental insurance by affiliations with popular healthcare providers. The AARP dental plans provided by this organization are in high demand, and the following will list your options for a dental insurance plan via AARP.
The AARP dental insurance plan is unique because it is the only dental coverage used exclusively by AARP members. But even more importantly, Delta Dental was explicitly selected by AARP for its members, giving them a fantastic selection of dental coverage.
The cost savings is also incredible, just the type of thing AARP members have grown accustomed to. Yup, AARP rocks!
So even though Delta Dental provides the dental coverage that AARP dental customers receive, you still get the excellent customer service that should always be expected with any superior dental insurance plan.
Delta Dental Insurance is part of the nation's oldest and largest dental benefits system, so you know you are in super hands all along the way. Isn't that sweet?
About AARP
AARP is the largest nonprofit membership organization in the United States, with more than 37 million members. In addition to its advocacy and services for older Americans, AARP offers a variety of insurance plans, including dental insurance. Dental insurance can cover some of the costs associated with dental care, such as visits to the dentist, fillings, and extractions. Several types of AARP dental insurance plans are available, including catastrophic coverage and limited benefits plans.
What Will You Get With an AARP Dental Plan?
The AARP has joined forces with Delta Dental to offer a high-quality dental insurance option for individuals 50 years and older. The Delta Dental PPO allows you to choose from over 104,000 dentists nationwide, providing quite a few opportunities for you, the insured. The dentists you choose from have agreed to accept lower payments from Delta Dental PPO-insured individuals than they usually charge. You will therefore have low out-of-pocket expenses and will pay only your portion of the deductible owed.
You can choose from Plan A and Plan B. Plan A is a more inclusive plan with a higher coverage rate and, therefore, a higher premium, whereas Plan B has a bit lesser coverage yet a lower annual premium. With this dental plan, there are also no claims forms for you to fill out, and the paperwork is minimal for the insured as the dentist will do most of the paperwork. Although the premium amount for your annual AARP dental plan will vary depending on where you are located, which plan you choose, and how many people are on the policy, the cost is reasonable overall.
The Benefits of Choosing AARP Dental Plans
When reviewing the AARP dental plans, you will notice the benefits of doing so immediately. First, since Delta Dental PPO is affiliated with a reputable organization such as the AARP, you can rest assured that you are getting top-notch dental service. Also, due to the organization's affiliation, you can be guaranteed better rates through annual premiums. Such a partnership aims to offer the AARP members the best deals.
Another benefit of the AARP dental plan is that there are plenty of dental providers to choose from within the network, which opens up the possibilities for finding a desired dentist no matter where you live. Lastly, with AARP dental plans, you have the added safeguard of being able to notify AARP should you have any complaints regarding the dental procedure. AARP puts its good name on the line with its dental plan affiliation and will ultimately want to keep it that way should you have any feedback to give to them.
Benefits Recap:
Comprehensive coverage: AARP dental insurance plans generally provide comprehensive coverage for various dental procedures, including preventative, basic, and major services.
Affordable premiums: AARP dental insurance plans are generally affordable, with premiums that may be lower than other dental insurance options.
No waiting periods: Some AARP dental insurance plans may not have waiting periods for coverage, meaning you can receive dental services as soon as you enroll.
Large network of dentists: AARP dental insurance plans may offer access to a large network of dentists, giving you the flexibility to choose a convenient provider.
Additional benefits: Some AARP dental insurance plans may offer additional benefits, such as discounts on vision and hearing care services.
Cost
Deductibles: Like other insurance plans, AARP dental plans may require a deductible, which you must pay out of pocket before coverage kicks in.
Copayments: AARP dental insurance plans may require copayments, fixed amounts you pay for specific dental services.
Limitations on coverage: Some AARP dental insurance plans may have limitations on coverage, meaning specific procedures or services may not be covered or only partially covered.
Annual maximums: AARP dental insurance plans may have annual maximums, which limit the amount of coverage you can receive in a given year.
Age limitations: Some AARP dental insurance plans may have age limitations, meaning they may only be available to individuals of a certain age.
It's important to note that specific benefits and costs may vary depending on the AARP dental insurance plan you choose and your circumstances. It's always a good idea to carefully review the plan details and speak with a representative to ensure that it meets your specific dental care needs and budget.
Sounds great, but what do I get?
Glad you asked. Let's look at some fantastic benefits all AARP dental insurance members regularly receive.
Big Savings
With the AARP dental plan, you get terrific out-of-pocket costs. You save significant money when you visit an AARP dentist (a Delta Dental PPO dentist). All Delta Dental dentists charge hugely reduced dental fees to all AARP members, and it's a win-win for everyone!
Freedom of Choice
That's right? You won't ever get stuck with a dentist you don't want…period! You can choose from any licensed dentist, but you would get even more special advantages if you visit a Delta Dental PPO dentist instead.
Convenience
No more messy paperwork for you! It's true. Delta Dental (or AARP dental) even handles all your paperwork FOR YOU. They pay benefits directly to the dentists, so you don't have to worry about that. Sounds great to me!
Huge Selection
Using AARP's Delta Dentists is not child's play; they are the big boys. You will always be able to find a great dentist close to your home with their massive selection of over 182,000 dentists offered.
They even have about 104,000 Delta Dental PPO dentists for even more convenience. You may even find out the dentist you use RIGHT NOW is already a member of this vast network! Wow, genuinely excellent selection indeed.
High-Quality Standards
If you decide to go with an AARP Delta Dental plan, you should also know they provide a very high quality of service. All dentists in their dreams have already agreed with all Delta Dental's procedures regarding verifying quality treatment. So rest assured you will have a dentist that genuinely knows their stuff.
If you are over 50 years of age and searching for a quality dental insurance provider, the AARP dental plan care of Delta Dental is a good one to review to see if it will fit your dental needs.