The Process of Getting Veneers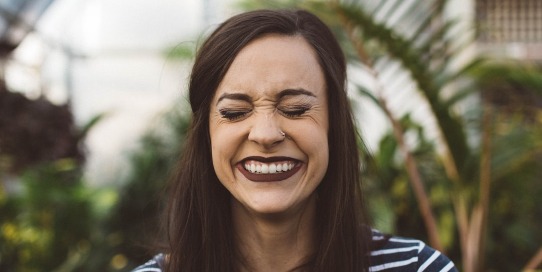 The Process of Getting Veneers
Dental Veneers Process
Commonly known as porcelain veneers or composite veneers, dental veneers are what you usually see that are used in other people's teeth. These typically look as thin as wafers. The shells are colored or designed in a certain way to make them look natural.
The teeth are attached to the shells in front to improve their condition. Furthermore, veneers are usually made of two materials: porcelain and resin. When choosing the best materials, you might need to consult your dentist first.
Veneers are used if the teeth suffer from discoloration, misalignment, or any gaps between the teeth. Veneers are also helpful when your teeth are chipped or broken, uneven, or if their shapes are somewhat irregular.
So, what would you most likely want to know about when it comes to getting dental veneers? Well, if you're going to see how the dental veneer procedure works, this article might help you get an overview.
What Are Porcelain Veneers?
Porcelain veneers are thin shells applied to the front of your teeth to improve the aesthetics of your smile. Veneers are always custom-made to ensure they match the color, shape, and size of the rest of your teeth.
If you've struggled to acquire the perfect smile through ordinary hygiene or even professional teeth whitening treatments, you may be a candidate for porcelain veneers.
While there's no arguing with the results, it's still a big decision. The following will help you better understand what veneers are, how they're applied, and why so many people opt for them in the first place.
How Do Porcelain Veneers Work?
The procedure begins with a consultation. First, the dentist must ensure you understand what porcelain veneers entail and verify that you're a good candidate for them.
If you are, the dentist will remove a thin layer from the surface of your teeth during the next step. This is done to make enough room for your veneers to slide over your teeth, so you can talk, chew, and carry out regular movements without any extra bulk.
After space has been cleared, your dentist will make a mold of your teeth, which will be used to create perfect veneers. Professionals do this in a laboratory, and you'll be given temporary veneers to wear until your customized versions are ready.
When your veneers are finished, you'll return to the dentist's office to have them applied. A dental adhesive will ensure they are attached to your teeth no matter what.
About a week after your veneers are put in place, you'll go back to the dentist for one more appointment, so they can confirm that there have been no adverse reactions or other problems.
Who Benefits from Porcelain Veneers?
Porcelain veneers have become popular with people from all walks of life. After all, they give you a perfect smile regarding whiteness, shape, and symmetry.
Most people who get veneers have a smile that is essentially beyond repair. For example, many adults have crooked teeth and don't want to deal with braces for years before their smile is corrected.
A much simpler solution is to have veneers applied. In a fraction of the time, their smile will look perfect.
Many people also opt for porcelain veneers because their smile is discolored. While teeth whitening is the standard solution, it's not always an option. If your teeth are too damaged to brighten or have an adverse reaction to the whitening agents, you'll need porcelain veneers to give you that ideal smile.
Other reasons people choose porcelain veneers often involve minor defects in their teeth:
Of course, plenty of people want a whiter, uniform, and symmetrical smile without requiring much maintenance. Veneers deliver this desirable outcome.
How Long Does It Take to Get Porcelain Veneers?
The entire process will usually take a few weeks. As we covered above, it will begin with an initial consultation. After that, the first step can be completed within a week, depending on your schedule. Then, it usually takes another week or two before your veneers will be finished and applied. After that, you'll need a follow-up appointment to confirm the dentist has no problems to address.
That's a relatively quick timeline, considering how long porcelain veneers will give you a perfect smile.
How Long Do Porcelain Veneers Last?
Generally, you can expect your porcelain veneers to maintain their looks for at least ten years. Many people keep their perfect smile for 15 years – even 20 years isn't unheard of. It all depends on your lifestyle.
Do your best to avoid the following:
Red Wine
Coffee
Soda
Tea
Smoking
While porcelain is nearly impossible to stain, the problem is that these substances could discolor the teeth surrounding them, which would require maintenance to fix.
Do Porcelain Veneers Require Any Maintenance?
Technically, porcelain doesn't require any maintenance. However, you still want to practice your oral hygiene habits because, as we just touched, the rest of your teeth still matter.
Don't forget about your gums, either. If they start wearing from decay, the tops of your veneers will become apparent.
First Visit
Your first visit to your dentist will most likely be composed of several questions and consultations about your teeth. Your dentist will give you options other than getting dental veneers.
Subsequently, he will also determine if you are viable to undergo such a procedure. During this visit, you may bring different samples so that your dentist will get an idea of what you want your teeth to look like. Your dentist will further examine your mouth and let you know if the samples you bring will suit you.
Placement
When your dentist finally advises that you are equipped to undergo the placement, you will be given another appointment. In this procedure, you will be provided local anesthesia for those teeth that you wish to improve.
If you are not comfortable with local anesthesia, you can request a numbing spray from your dentist to numb your nerves. Your dentist will gather a piece of your tooth enamel, reshape your gums, and place the veneers through dental adhesives.
Your dentist will light-cure your veneers to ensure the dental adhesives are in place. After this, the dentist will polish the veneers and adjust the shape to ensure it fits and see if you are comfortable enough. The length of the procedure varies on the number of teeth you wish your dentist to work on.
After the procedure, you are most likely good to go and enjoy your smiles. However, ensuring that your veneers are always taken care of is essential. Make sure you brush your teeth twice a day and have your teeth undergo regular dental cleaning or check up to prevent possible damage.
Oral hygiene is still important so as not to ruin your newly improved teeth. It may seem like a challenge at first, but if your veneers are in good condition, they will have a long-term effect and can even last up to ten years.
The procedure of Veneers for Front Teeth
Veneers may be referred to as customized, thin shells placed on the front side of teeth to improve their overall appearance. Sometimes they are also referred to as porcelain laminates. Dental veneers are specially made for correcting worn tooth enamel, cracked or chipped teeth, improper tooth alignment, discoloration, and other similar dental issues.
Making use of dental veneers for front teeth may turn out to be helpful for a person suffering from tooth alignment issues. The procedure may offer several advantages, such as aligning the teeth to look straight, giving them symmetry and uniformity, lengthening worn-out teeth, closing teeth gaps, etc.
It may be referred to as a procedure of cosmetic dentistry. Still, it is also a restorative and preventative solution as it protects the top layer of damaged teeth while helping you avoid any follow-up dental issues.
There is a variety of dental-related issues that may be taken care of by using veneers for front teeth. Their teeth become naturally worn out as humans age and appear uneven, cracked, or chipped. The gap in the teeth of some people also starts widening with time.
People who drink lots of caffeinated drinks like cola, tea, or coffee also tend to experience worn-out tooth enamel. Heavy smokers of tobacco or cigarettes, along with those who consume different types of medications or iron supplements, are also prone to go through discolored and dull teeth.
People who suffer from uneven teeth due to unconscious or habitual grinding aren't the best candidates to go through the procedure of deploying veneers for front teeth. This is because the composite resin or porcelain put in place on the front teeth of these people would be prone to chipping or cracking very quickly.
This cosmetic procedure may not be recommended for people suffering from severe dental-related issues like active gum diseases, insufficient surface enamel amount, dental fillings, fractures, decayed teeth, etc.
Smile Makeover with Veneers
Porcelain veneers are an excellent method for dramatically improving the look of your smile. Veneers are an ultra-thin porcelain coating applied to your teeth' surface. This type of cosmetic dentistry is great for:
Whitening discolored teeth
Reshaping minor tooth irregularities
Addressing small cracks or chips in teeth
Restoring worn-down teeth
Improving the appearance of crooked teeth or gaps between teeth
For many of our patients, veneers address multiple issues at once, resulting in a genuine smile makeover. Porcelain veneers can improve the overall structural look of your real smile, and since porcelain doesn't stain the way natural enamel does, your teeth will stay whiter. It takes several visits to the dentist to plan, develop, and place your veneers. Every patient is different, but a typical step-by-step experience involves the following:
Planning your veneers: During an initial consultation, we'll discuss your goals and concerns to help us develop the perfect veneers for you. You'll receive a thorough dental examination, advice, and suggestions, and we'll outline the process, risks, benefits, and expectations. Computer simulations can even help us show you what your final veneers look like and assist us in planning the very best final product.
Preparing for veneers: Because dental veneers involve a coating of porcelain applied to your teeth, we must remove a minimal amount of enamel from your teeth to accommodate this coating. Typically, this is half a millimeter or less. Pain medication can make this process completely painless and comfortable, although some patients do not require an anesthetic for this step.
Once the layer of enamel has been removed, we'll take an impression of your teeth so that your veneers will be an exact and perfect fit. Depending on your teeth and level of sensitivity, you may be more sensitive to hot or cold substances at this stage. While this sensation is generally mild, it is possible to place temporary veneers to minimize these sensations. In contrast, permanent veneers are developed (a process that can take one to two weeks).
Placing your veneers: Once your final veneers are complete, it's time to bond them to your teeth. Using a special bonding cement, we'll put the veneers in their final position and activate the glue with a special bonding light. The surfaces are completely fused to your teeth, and the maximum effect has been achieved.
Following up: It's essential to follow up with your Austin dentist after the placement. This is to ensure that they fit correctly, that your gums are not reacting to the veneers, and that you're delighted with the result. Typically, follow-up occurs about a week after the final placement.
With proper care, porcelain veneers can last years. Before the procedure, you'll still need to maintain your regular oral hygiene routine of brushing and flossing twice daily – teeth coated with porcelain veneers aren't immune to cavities and can still experience decay. While porcelain is solid, it's still important to know that it can crack or be damaged. For example, if you grind your teeth at night, we can provide you with a night guard that will protect your investment and ensure a long life for your veneers. Avoiding chewing on substances like ice or hard candies will also extend their life.
Proper maintenance makes it familiar for patients to enjoy their veneers for many years, even up to a decade. Afterward, they can be replaced to restore their full effect once more.