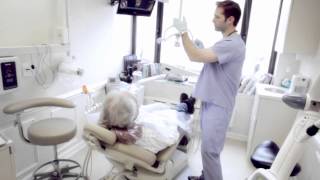 Best Dentists In New York
Best Dentists In New York
New York Dentist Reviews
As a New Yorker, being informed about the dentists available is essential when selecting the one that is right for you. Reviews from previous patients provide valuable information on the efficacy and quality of care provided by dental clinics across the city. Thus, reviews are an invaluable tool to help make an educated decision.
When looking for a new dentist, reading reviews written by others can alert potential customers to a bad experience due to poor customer service or even malpractice. Furthermore, good reviews indicate that the practice provides excellent services, such as high-quality treatments and convenience when booking appointments, as well as competitive rates.
Top Dentists in New York
The importance of reviews cannot be understated when considering a dentist in New York. Reviews help weed out the bad apples and enable people to find a suitable dentist confidently. Ultimately, researching before making an appointment saves time and ensures you get the best possible dental care.
Here is a list of quality dentists recommended for the New York area.
NYC Smile Design
8 East 84th Street New York, NY 10028: 212-452-3344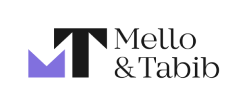 NYC Smile Design is a collaborative practice founded in 1995. Principal dentists Dr. Ramin Tabib and Dr. Elisa Mello have specialized in different aspects of aesthetic dentistry while continuing to master breaking developments in their profession and teach postgraduate students at NYU's College of Dentistry. We are known for the rigorous standards that have always defined the practice. – nycsmiledesign.com
209 NYC Dental
209 East 56th Street 1st Floor New York, NY 10022: 212-355-2290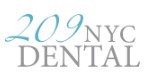 209 NYC Dental is the oldest continuing dental practice in New York State. Established in 1987, our dental office has provided quality dental care to New York City patients for over a century. This legacy of treatment comes with responsibility. A responsibility to treat people with respect, excellence, and compassion. – 209nycdental.com
Kaye Dentistry PLLC
509 Madison Avenue, Suite 1704, New York, NY 10022: (212) 245-5130

Dr. Gary Kaye is the founder of Kaye Dentistry PLLC, a world-class reconstructive, cosmetic, and implant dental practice in New York City's heart. Highly regarded by professional peers and patients alike, he offers state-of-the-art modalities to help his patients attain long-term, stable oral health. Dr. Kaye has successfully treated thousands of patients from all walks of life.- kayedentistry.com
Dr Sonia Kohli
18 E 48th St Suite 1101, New York, NY, 10017| (212) 644-6360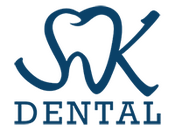 At the Midtown Manhattan practice in New York, NY, dentists Sonia Kohli and Mel Hadzovic provide patients of all ages the dental and oral care services they need. Those throughout the New York City metro region can receive the necessary treatments to maintain healthy teeth and gums. – drsoniakohli.com
New York Dental Office
245 E 63rd St #110 New York, NY 10065: (212) 548-3261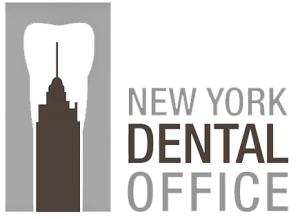 New York Dental Office is a New York-based family dentist practice that treats patients of all ages. We are committed to delivering the highest quality dental care using advanced dental equipment. We are a cosmetic dentist that offers services like checkups, teeth cleaning, crowns, veneers and more. – newyorkdentaloffice.com
Dental Love
(212) 752-8722 501 Main St. New York, NY 10044: (212) 752-8722

You have enough to worry about daily – let us handle your smile. Patients as young as 12 months are welcome at our Upper East Side dental office, and we offer a wide variety of simple and complex services so that we can simplify your care and keep it contained to one convenient location whenever possible.- mydentallove.com
Louis Siegelman, DDS
119 W 57th St. #815 New York,NY 10019: (212) 974-8737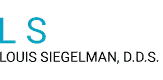 We hope that by dedicating our office to the care of the apprehensive dental patient, we can help patients who have never been comfortable in the dental chair. We can help patients gain the ease and confidence to achieve complete dental health and beautiful smiles. Our priority is always to provide relief for patients in pain. We understand that giving the patient a comfortable experience in the dental chair will keep them coming back. – dentalphobia.com
New York Dental Group LLP
24 5th Ave Lobby 3 New York, NY 10011: (212) 989-5253

New York Dental Group LLP has provided personalized dental care to many families. Our patients come near and far to experience the warm, individualized care we provide. We pride ourselves on utilizing the most modern equipment and methods available.- newyorkdentalgrp.com
Park 56 Dental Group
120 East 56th Street, Suite 610 New York, NY 10022: (646) 679-3973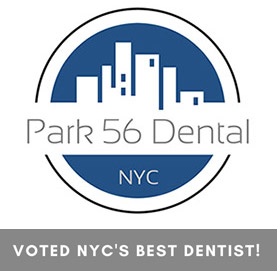 Welcome to our comprehensive NYC dental practice! At Park 56 Dental Group, Our spa-like environment caters to a clientèle that appreciates personalized, quality dental care. You and your family can receive the highest level of treatment, including pediatric, prosthodontics, endodontics, oral surgery, Invisalign®, emergency, and sedation dentistry. – park56dental.com
Nina Kiani DDS
14 Penn Plaza, Suite 1314, New York, NY 10122: (212) 279-8770

My team members are the bedrock of the practice. We share the same philosophy of caring for patients like family. It is important to all of us that our patients are satisfied with their treatment. We've created a great dental practice that offers great dentistry and outstanding customer service in a warm and relaxed atmosphere. – ninakianidds.com
Group Health Dental
230 West 41st Street, 15th Floor New York, NY 10036: 516-407-9561

Group Health Dental is a comprehensive dental practice near Midtown Manhattan, featuring a talented team of general dentists, Endodontists, Periodontists, and dental support professionals. We proudly serve the residents of New York City with convenient, personalized dental care. Our all-in-one dental facility offers New Yorkers one convenient location to receive all needed dental care. By offering a full range of preventive, general, restorative, and cosmetic dental services, implant dentistry, and sleep dentistry in one location, we eliminate the inconvenience of being referred to different specialists. – grouphealthdental.com
Fine Dental
265 Madison Ave 3rd Floor, New York, NY 10016: (212)768-7422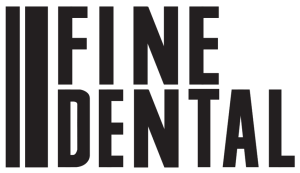 At Fine Dental, our general dentists and their team in Manhattan, New York not only enhance smiles but also improve patients' self-esteem. Unlike many regional dentistry practices, our state-of-the-art oral dental center serves our patients' oral health needs while considering their overall health. – finedentalnewyork.com
65 Broadway Dental
65 Broadway, Suite 408, NY: 212-430-3888

Dr. Heifitz understands that patients have a variety of practices in the area to choose from. However, the relationships that Dr. Heifitz and his team build with each patient truly sets 65 Broadway Dental apart from other dental providers. – 65broadwaydental.com
Cosmetic Dental Studios
509 Madison Avenue Suite 1704 New York, Ny 10022: 917-789-1476

Cosmetic Dental Studios, owned and operated by Manhattan dentist Dr. Victoria Veytsman, offers modern dental care using the most cutting-edge techniques in the field. Located in the heart of Manhattan on Madison Avenue, our sprawling and spacious dental practice is a tranquil, spa-like facility that allows our patients to relax as they undergo their dental procedures. – veytsmandds.com
Cascada Dental Spa

Dental Spa is a state-of-the-art dental practice with Ivy-League-educated Doctors who provide best-in-class dental care using the most advanced technology. – cascadadental.com
Michael Kosdon, DDS
30 Central Park South, Suite 12D, New York, NY, 10019

Michael Kosdon, DDS, brings his talents and experience with cosmetic dentistry from his Los Angeles practice to New York. Dr. Kosdon is specialty-trained in the full range of dentistry options and has helped create some of the most recognizable smiles in the world. Known throughout Hollywood as a dentist to the stars, Dr. Kosdon has the dental skills and artistic ability to give you a movie-star smile too. – smilesofnyc.com
Glassman Dental Cosmetic Dentists NY
160 WEST END AVE., STE. 1R NEW YORK, NY 10023 | 212-787-4860

Dr. Debra Glassman is a cosmetic dentist in NYC that brings artistic proficiency and high-quality expertise to Glassman Dental Care, adding her special, instinctively caring touch to every Glassman smile. As a distinguished clinician and cosmetic dentist in New York, she provides high-quality, five-star dental treatment and cares to all her clients with the utmost compassion and attentiveness to patients' needs and concerns. – glassmandentalcare.com
Cosmopolitan Dental of New York City
30 East 40th Street, Suite 1001 New York, NY 10016: (212) 683-1960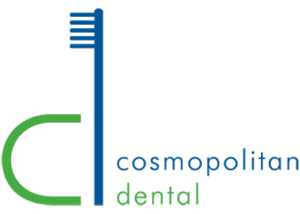 Our experienced staff is more than ready to answer all of your questions while keeping you comfortable throughout your visit. It's no wonder why we are the number one general & cosmetic dentist in New York City and Manhattan! – cosmopolitandental.com
James Michael Muzzi DMD
369 Lexington Avenue 15th Floor New York, NY 10017:

James Michael Muzzi DMD is a modern, state-of-the-art practice offering New York area patients a full range of general and cosmetic dental services, from routine check-ups to complete smile makeovers. Dr. Muzzi practices conservative, proactive dentistry utilizing the latest in dental technology. – drjamesmuzzi.com
Aesthetic Dentistry of New York (ADNY).
62 West 45th Street, New York, NY 10036: 212-840-1000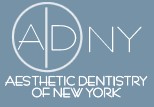 A refreshing and relaxing dental experience awaits as we enhance your smile and well-being. Our doctors, administrative staff, and dental auxiliaries make up the dental team at ADNY to work synergistically to raise the bar in dental care. – cosmeticdentist-newyorkcity.com
SmilesNY Cosmetic and Implant Dentistry
220 East 63rd Street Lobby F, New York, NY 10065: 212-752-6537

SmilesNY Cosmetic and Implant Dentistry of New York, NY is a comprehensive dental care facility led by experienced dentists Dr. Steven Roth, Dr. Timothy Chase, and Dr. Kevin Loshak. Along with their trained staff, Drs. Roth, Chase, and Loshak offer their patients several preventive and restorative treatment options. – smilesny.com
Dentistry For Health in NYC
120 East 56th Street, 12th Floor New York, NY 10022 : (646) 992-525
Dentistry For Health New York offers the most innovative, state-of-the-art dental care within a green, sustainable environment, unlike any other dental practice. Designed as a haven for overall wellness, Dentistry for Health focuses on each patient's total health – guided by the scientific evidence that oral health is a cornerstone of wellbeing. – dentistryforhealthny.com
New York Center for Cosmetic Dentistry
128 E. 71st Street, Suite #2 New York, NY 10021: 212.288.4455

We have created smiles that are some of the most celebrated and photographed of our times. At The New York Center for Cosmetic Dentistry, we treat all sorts of people, from regular to celebrated folks, yet we do not see any "ordinary" people. Each person is extraordinary in his or her own way. Each moment, each appointment, is valued as unique. – nyccd.com
Koppelman Dental
7 W 45th St, 2nd Floor, New York, NY 10036:212-382-3782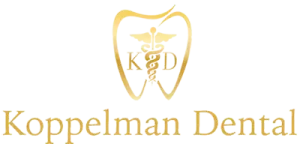 At Koppelman Dental, we utilize cutting-edge technology to provide state-of-the-art care. We stress diagnosis and prevention and believe in a conservative, holistic practice method. Dentistry should be stress-free and pain-free. We know you have questions, and we're here to put your mind, and mouth at ease. – koppelmandental.com
Dr. Jerrold Heller DDS
425 Grand Street, Lobby, New York, NY 10002: 646-205-7038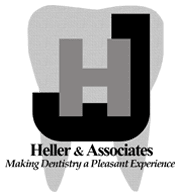 Dr. Heller is an innovator in periodontics and prosthetic dentistry, having worked with some of New York's finest specialists. He has become a superior dentist dedicated to offering advanced technology, techniques, and sedation options to ensure your comfort during treatment. With his expertise, you can receive every stage of complex procedures, such as dental implant treatment, with no need for outside referrals. – drjerryhellerdds.com
Gramercy Dental
8 Gramercy Park S #1B New York, NY 10003: 646-759-4239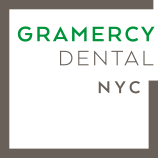 Dr. Francine Estrada has been a dentist serving the New York area, Midtown Manhattan, for over ten years. She has highly specialized training in all areas of General Dentistry, such as Teeth Whitening, Gum Treatment, Braces, and Implant Dentistry. Additionally, she has completed extensive training in Esthetic dentistry and Invisalign and provides Botox Injections. – gramercydental.nyc
My NYC Dentist
120 E. 42nd Street, 5th Floor New York, NY 10017: (212) 867 – 8862

Our dedicated and motivated staff has one primary goal—your utmost comfort! We feel it's important that you understand the treatment you'll be receiving to relax during the procedure. Our staff is eager to answer any questions regarding your dental care. – mynyc-dentist.com
David Brisman DMD
31 Washington Square West, Suite 1R, New York, NY, 10011: (212) 673-6900

At the office of Dr. David Brisman, our staff is dedicated to providing quality care to our patients. We believe healthy teeth and a bright smile can make a difference in your feelings, so we offer a comprehensive list of general and cosmetic dental care treatments. Your smile is one of the most important ways of making an impression on other people, and at Dr. David Brisman, our job is to help you present your best smile to the world. – davidbrismandmd.com
Meridian Dental Group
20 East 46th St, Ste 1000, New York, NY 10017: 212-813-0850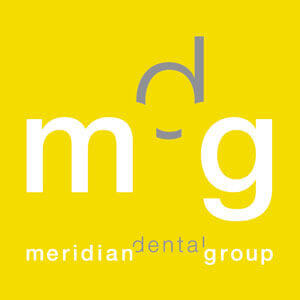 Our goal is always to help our patients maintain oral health and care for and protect their natural teeth. At Meridian Dental Group, we believe in partnering with every patient to help them achieve the healthy, brilliant smile they desire. Our team is here to provide the latest advancements & technologies in modern dentistry to create individualized results for our patients. – meridiandentalgroup.com
Linhart Dentistry
230 Park Ave #1164 New York, NY 10169: 212-682-5180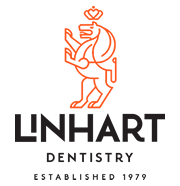 Linhart Dentistry offers comprehensive restorative and cosmetic dental services, with an in-house team of interdisciplinary specialists to accommodate all dental needs! – drlinhart.com
Twinkle Dentist
330 West 58th Street Suite 613 New York, NY 10019: 212-757-9653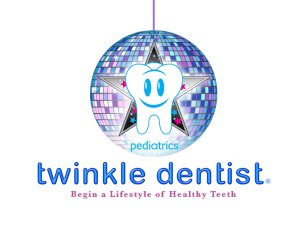 Dr. Emille M. Agrait is a Board Certified Pediatric Dentist. She founded A Twinkle Dentist PC in 2009 and has been practicing pediatric dentistry and pediatric orthodontics in New York City for over 15 years. The company was born from her desire for quality dentistry that is attentive, caring, efficient, effective, and fun. At Twinkle Dentist, Dr. Agrait provides a full-service dental practice for the maintenance of a lifestyle of healthy teeth in children and teenagers. – twinkledentist.com
Upper East Side Dentistry
175 East 74th Street, Suite 1A New York, NY 10021: 212-737-1787

We are a general and cosmetic dental practice devoted to restoring and enhancing the natural beauty of your smile using state-of-the-art equipment and the most advanced procedures that will result in beautiful, long-lasting smiles. We are a fully digital office and use the latest technology. Our office is designed with the patient's ultimate comfort and safety. – uppereastsidedentistry.com
Dr. Akhavan Dental
551 Fifth Avenue, Suite 625, New York, NY 10017: (212) 764-0440

Azadeh Akhavan, DDS is devoted to restoring and enhancing the natural beauty of your teeth using conservative, state-of-the-art dental care procedures that will result in beautiful, long-lasting smiles. – drakhavandental.com
Cosmetic Dentistry Center NYC
381 Park Avenue S Rm 904 New York, NY 10016: 212-829-1515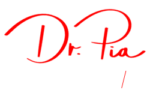 With over 20 years of experience, Dr. Pia Lieb is an expert cosmetic dentist who creates perfect smiles. Dr. Lieb is the inventor and pioneer of "Glam Smile Design" (GSD). GSD is an advanced, new artistic approach to cosmetic dentistry that allows Dr. Lieb to design patient smiles directly on their natural teeth without drilling or filling. Dr. Lieb can show patients what their smiles will look like after porcelain veneers are placed, the Invisalign treatment is complete, or both. – cosmeticdentistrycenternyc.com
Tribeca North Dentistry
15 East 91st Street, New York, NY 10128: (212) 876-6475

We provide modern pediatric and orthodontic dental care that supports healthy orofacial development and improves the overall well-being of our patients. Our comprehensive approach to treatment focuses on achieving natural form and function. Provide short and long-term treatments. – tribecanorthdentistry.com
Madison Dental Group
515 Madison Avenue – Suite 3900 New York, NY 10022: 212-935-9300

Madison Dental Group has an experienced and caring dentist to assist you with attaining a beautiful smile and keeping your teeth and gums clean and healthy. Since 1896, Madison Dental Group has been practicing dentistry in New York City our practice is the longest continually running dental practice in Manhattan. Our practice offers a wide range of general dental services, emphasizing cosmetic dentistry and dental implants. – madisondental.com
Pediatric Dentistry of New York
115 Central Park West, New York, NY 10023: (212) 362-7770

Dr. Zuckerman is a specialist in Pediatric Dentistry and is dedicated to providing children a positive, comfortable, and fun dental experience. – citykidsdentist.com
New York Dental Studio, PLLC
30 East 60th Street, Suite 2402 New York, NY 10022 : 212-588-1809

Dr. Brandon Huang is an elite dentist in Manhattan, NY, offering a wide range of dental services in the heart of New York. We treat each patient with meticulous care and respect. Our newly renovated office, friendly staff, and convenient location will make sure your visit will be comfortable and pleasant. – newyorkdentalstudio.com
Business Results 1 - 10 of 5900
General Dentistry, Cosmetic Dentists, Dental Hygienists
241 W 37th St, New York, NY 10018
General Dentistry
144 Chambers St, New York, NY 10007
Cosmetic Dentists, General Dentistry, Orthodontists
16 E 52nd St, Ste 800, New York, NY 10022
Cosmetic Dentists, General Dentistry, Orthodontists
144 N 8th St, Brooklyn, NY 11249
General Dentistry, Cosmetic Dentists, Periodontists
101 Lafayette St, Fl 9, Sunny Dental Care, New York, NY 10013
General Dentistry, Cosmetic Dentists, Endodontists
108-62 Queens Blvd, Forest Hills, NY 11375
Dental Arts of Hoboken: Michael Moawad, DMD
General Dentistry, Cosmetic Dentists, Pediatric Dentists
726 Washington St, Hoboken, NJ 07030
Premier Dental Associates of Lower Manhattan
Cosmetic Dentists, General Dentistry, Oral Surgeons
150 Broadway, Ste 1310, New York, NY 10038
General Dentistry, Cosmetic Dentists, Endodontists
24 Washington Sq N, New York, NY 10011
Cosmetic Dentists, General Dentistry, Pediatric Dentists
14 E 4th St, Ste 606, Noho Dental, New York, NY 10012