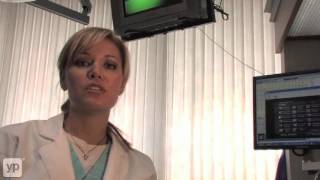 Best Dentists In New Orleans
Best Dentists In New Orleans
New Orleans Dentist Reviews
Maintaining good dental health is essential for a variety of reasons. One way to ensure you receive the best care possible is to read reviews from other patients about New Orleans dentists. Review websites such as Yelp and Google help patients make informed decisions by providing insight into which physicians offer quality services, which specialize in certain areas, and which are more cost-effective. By reading these reviews, patients can better understand what it's like to work with a particular dentist, how friendly the staff is, and if they would feel comfortable visiting the office.
Caring for your teeth extends beyond simply finding a good provider — reviews can often offer helpful tips on properly handling oral hygiene. From advice on navigating insurance providers to helpful reminders on scheduling appointments, reading other patient experiences can help you make the most informed decision when seeking dental assistance in the New Orleans area.
It pays to do the research before selecting a professional you trust. Taking the time to read through reviews will save you time and money and could make all the difference in your experience at the dentist's office.
Here is a list of quality dentists recommended for the New Orleans area.
Top Dentists in New Orleans Reviews
Exceptional Dental
4141 Bienville Street, Suite 105 New Orleans, LA 70119 : (504) 229-7990

We are a dental practice devoted to restoring and enhancing the natural beauty of your smile using conservative, state-of-the-art procedures that will result in beautiful, long-lasting smiles! A standard of excellence in personalized dental care enables us to provide the quality dental services our patients deserve. – exceptionaldentalofla.com
CBD Dental Care
316 Baronne Street New Orleans, LA 70112 : (504) 525-9990

Today's advanced dental treatments and materials can make a real difference. Our practice's skill, experience, and commitment to using a unique combination of science and artistry can redesign your smile. Even a subtle change in your smile helps you to project an image of self-confidence and high personal esteem. – cbddentalcare.com
Dr Gizelle Richard
4460 General DeGaulle Dr. New Orleans, LA 70131: 504-645-5697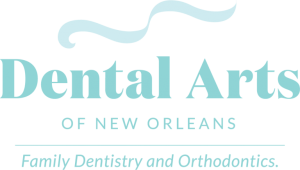 Our New Orleans dentist office can provide a wide range of dental services. Drs. Richard often recommends multidisciplinary dentistry (using specialists if needed) for our patients and we will coordinate all appointments for you. – drgizellerichard.com
Mid City Smiles
3625 Canal Street, New Orleans, LA 70119: (504)485-6575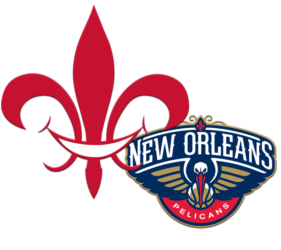 We are a dental practice located in the heart of New Orleans. We specialize in family dentistry and provide complete dental care for all ages, including orthodontic care, placement of dental implants, and cosmetic procedures. Being located in Mid-City, we are convenient to all areas of town. – midcitysmiles.com
Fleur de Lis Dental Care
6000 Fleur de Lis Dr. New Orleans, LA 70124: 504.326.1659

Our mission is to help our patients enjoy beautiful smiles that are natural-looking and long-lasting. Our patients can smile and laugh with confidence through a customized combination of preventative, restorative, and cosmetic procedures that use the latest state-of-the-art technologies. – drsmile.com
Louisiana Dental Center
2121 Magazine Street, New Orleans, LA 70130: (504) 218-8370

At Louisiana Dental Center, we are a team of general dentists and specialists committed to providing individuals and families with the state-of-the-art dental care they deserve. We provide customized treatment plans to meet patients' needs and reach lifelong dental solutions. – ladentalcentermagazine.com
Westside Dental Group
4001 MacArthur Blvd. New Orleans, LA 70114: (504) 368-­7000

The doctors of Westside Dental Group have dedicated their careers to providing New Orleans with the best dentistry, and they have been working together for over 30 years! All of our doctors are graduates of the prestigious Louisiana State University School of Dentistry, are board certified in their areas of specialty, and are active members in many leading dental organizations. – westsidedentalgroup.com
New Orleans Dentist Office
2215 S Carrollton Ave New Orleans, LA 70118: (504) 332-8604

Dr. James A. Campo is the first choice for many clients in New Orleans and the surrounding areas because of his talents in the art and science of dentistry. Our top-rated dentist stays current with the latest technology, such as lasers and computer-assisted dentistry. These tools are incorporated into our practice to ensure that our patients receive dental care of the highest quality and comfort. – neworleansdentistoffice.com
DuBois Dentistry
5760 Hayne Blvd. New Orleans, LA 70126: (504) 241-8457

For over 40 years, we have been making families smile with our gentle dental care. Our staff is dedicated to providing gentle dental care in a relaxed, comfortable atmosphere. – duboisdentistry.com
Connell Family Dentistry
2633 Napoleon Avenue New Orleans, LA 70115: 504-655-9294

Connell Family Dentistry has proudly served thousands of patients in the New Orleans area with two office locations in Uptown, New Orleans, and Gretna. Dr. Brian D. Connell and his staff are eager to help you with all your dental needs, from root canals to whitening. We offer our patients the highest quality of care and technology with a friendly, welcoming staff. – connelldentalcare.com
Tulane Family Dentistry
2504 Tulane Avenue ​​​​​​​New Orleans, LA 70119: (504) 226-5740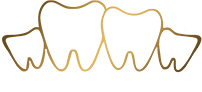 At Tulane Family Dentistry, we handle a wide variety of cases each year. Ranging from simple checkups to life-transforming dental procedures. – tfdnola.com
Tolar Family Dentistry
2502 Napoleon Avenue New Orleans, LA 70115: 504-891-1880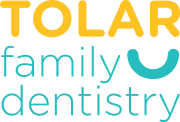 We welcome all ages to Tolar Family Dentistry. Dr. Kim Tolar has been providing dental care to families since 1998. We take pride in treating our patients meticulously in a relaxing environment. – tolarfamilydentistry.com
James C. Palmer, DDS
729 West Main Street, Homer, LA, 71040

Dr. James Palmer has been delivering outstanding dental care for 30 years. At James C. Palmer, DDS, we value our patient relationships, making it our priority to deliver the gentle, compassionate care you deserve from a dentist in Homer. We work hard to make you feel at ease by providing exceptional patient care in a relaxed, convenient atmosphere. – jamescpalmerdds.com
Colburn Family Dentistry
9020 W. Judge Perez Dr., Chalmette, LA 70043: (504) 277-4401

Colburn Family Dentistry is a dental practice for the entire family. We strive to provide our patients with comfortable individualized dental care. We pride ourselves on treating our patients as we would our own families. Our goal is to give our patients a healthy, beautiful smile to last a lifetime. – colburnfamilydentistry.com
James Loyola DMD
4902 Canal St., Suite 401 New Orleans, LA 70119: 504-484-7246

At the practice of James A. Loyola, DMD, patient health and comfort are put above everything else. Since 1985, Dr. Loyola has provided compassionate oral surgery for residents of the New Orleans area and beyond. We've had patients fly in from across the country, to receive our special level of care. By utilizing cone beam scanning technology, we are able to prepare and plan for our procedures. This allows us to avoid any potential complications before they have a chance to materialize. It also means your procedure will heal quickly with minimal discomfort. – jamesloyola.com
Canatella Dental
101 W. Robert E. Lee Blvd, Ste. 305, New Orleans, LA 70124: 504-282-0700

At Canatella Dental, we're dedicated to offering comprehensive dental care. From preventive checkups and cleanings to more advanced cosmetic and restorative treatment, we're confident we have the services you need to enjoy better oral health and well-being again. To help you achieve your goals, we're happy to spend extra time assessing your needs and explaining your treatment options. We don't want you to agree to any treatment plan you don't understand. – canatelladental.com
Jefferson Dental Care
3809 Jefferson Hwy. Jefferson, LA 70121: 504-833-2211

Dr. Jouandot is a lifelong resident of the New Orleans area. Whether your dental needs are a complete exam and cleaning, a full-mouth restoration, or anything in between, we promise to provide you with exceptional care as we enhance the natural beauty of your smile. – jeffersondentalcare.com
Elite Dental
2703 General DeGaulle Dr. New Orleans, LA 70114: (504) 324-7344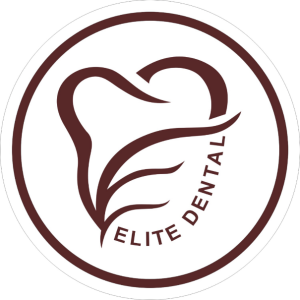 From the front office to the exam room, our practice comprises professionals who take your oral health very seriously. Using state-of-the-art equipment designed with safety and efficiency in mind, we can offer top-notch care. Walking through our office, you will notice everything is clean, comfortable, and thoroughly sterilized. Your safety and comfort are our priority.- elitedentaloflouisiana.com
Uptown Pediatric Dentistry
3715 Prytania St, Suite 380 New Orleans, LA 70115: 504-896-7435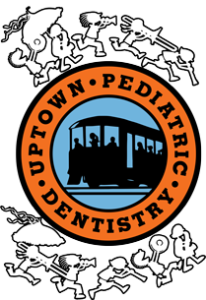 Uptown Pediatric Dentistry is a pediatric dental practice conveniently located in Uptown, New Orleans. Our office is dedicated to providing professional dentistry in fun and inviting environment. We serve infants, children, teens and special needs. – uptownpediatricdentistry.com
Morgan Family Dental
3100 Kingman Street, Suite 100 Metairie, LA 70006: 504-780-7006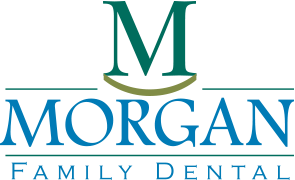 We pride ourselves on taking the time to listen & get to know each patient as an individual. The entire team at Morgan Family Dental looks forward to seeing you soon & developing a relationship with you to build the bridge toward long-term trust & successful dental care. See why our patients can't stop smiling! – kenmorgandds.com
Westside Dental Group
4001 MacArthur Blvd. New Orleans, LA 70114: (504) 368-­7000

At Westside Dental Group, Drs. Michael Rouhana, Allan Querens, and Nina Jayakrishnan have dedicated their careers to providing you with the very best dentistry has to offer in a gentle, professional manner. Our practice has been in the same location in New Orleans, Louisiana, for over 20 years, and we keep entire families as patients through many generations! – westsidedentalgroup.com
Tufton Family Dentistry
654 Terry Pkwy Gretna, LA 70056: (504) 362-5270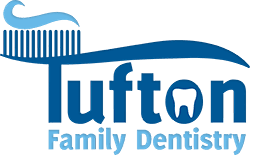 Tufton Family Dentistry can provide top-quality services in a relaxing, welcoming environment. Dr. Michael Tufton and Dr. Peter Tufton are a father-and-son team committed to the long-term oral health of their patients. They offer comprehensive general, restorative, and cosmetic treatments. – tuftondds.com
DeFelice Dental
1900 N Causeway Boulevard Metairie, LA 70001: (504) 517-7977

Entrust your family's oral health and hygiene to our family dentist in Metairie, LA. With training and experience in a wide range of specialties, the dentist at DeFelice Dental offers comprehensive services to meet the needs of your entire family. Rely on us to provide preventative, cosmetic, and restorative treatment for every age. – dentist-metairie.com
Lakeside Dental Care
2400 Veterans Blvd. Suite 210 Kenner, LA 70062: (504) 833-3200

Our mission is to promote oral health by becoming the area's leading provider of comprehensive dentistry while providing the absolute best care and service to our patients. Whether you need a cleaning or cosmetic dentistry, our friendly staff will provide prompt and personalized care. Our dental offices also have Spanish, Vietnamese, and Chinese interpreters. – lakesidedentalcare.com
Lake Area Dentistry
700 W McNeese St. Lake Charles, LA 70605: (337) 340-9692

Our experienced doctors are proud to offer exceptional care for your entire family. Our dentists will always have your best interest at heart and take the time to discuss your treatment options and choose the most appropriate treatment based on your individual needs and goals. We proudly provide state-of-the-art facilities for the highest quality dental care available. – lakeareadentistry.com
Red River Dental
1408 Peterman Dr. Alexandria, LA 71301: (318) 427-9220

From your first visit to Red River Dental, our staff has been committed to your attention and strives to provide personalized oral health care tailored to your unique dental needs and goals. We work hard to create the ultimate stress-free and comfortable dental experience. Your health and comfort are our top priorities, and we do what it takes to help every patient understand their symptoms and treatment options in a relaxed office setting. – redriverdds.com
MoreSMILES Dental Spa
7007 U.S. Hwy 190, Covington, LA 70433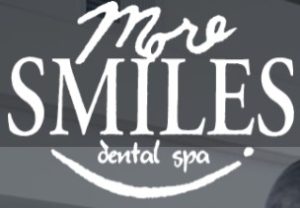 At MoreSMILES Dental Spa, we take pride in how we care for you and your family from the moment you walk in the door. We roll out the red carpet for you because we want you to expect the red carpet treatment. – moresmiles.com
deJong and Plaisance Family Dentistry
10154 Jefferson Hwy. River Ridge, LA 70123: (504) 264-6566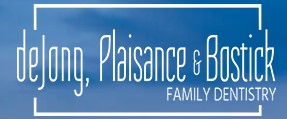 We treat our patients the way we would want our families treated. At deJong and Plaisance Family Dentistry, we aim to provide outstanding dentistry utilizing current treatments and technologies. Through our best efforts, we attract loyal, appreciative people who desire optimal health. Located conveniently in a shopping center in front of the Mark Twain apartments, deJong and Plaisance Family Dentistry is your full-service answer for family dentistry. – riverridgesmiles.com
Just Kids Dental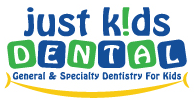 Our office provides affordable dental health care to all children ages 1-21, through the collaboration of General, Pediatric, and Endodontic specialists. We strive to be an integral part of our communities and neighborhoods by offering quality dental health care and oral health education and information.- justkids-dental.com
Smile Naturally
2800 Gause Boulevard East, Suite D Slidell, LA 70461: (985) 649-7510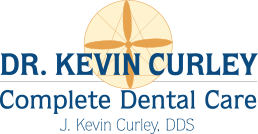 To influence patients to make better oral healthcare choices in harmony with their values through education and the development of long-term, personal relationships. – smilenaturally.com
Barataria Dental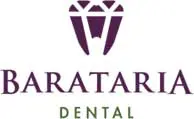 Conveniently located in Marrero to serve the entire West Bank of New Orleans, Barataria Dental provides comprehensive dental care for the entire family. Our team is dedicated to continuing education to stay on the cutting edge of modern dentistry.- baratariadental.com
Mike Robichaux, DDS
1241 7th St. Slidell, LA 70458 : 985-641-8058

We're a holistically and biologically oriented, health-centered, patient-centered dentistry practice. Our Purpose is to help those individuals who place a high value on their oral health achieve levels of wellness consistent with their goals and values. We help our patients make good decisions! – mikerobichauxdds.com
Riverbend Dental Implants Center
8025 Maple Street New Orleans, LA 70118: 504 861 9044

Founded in 1985 by Dr. Glenn Schmidt, DDS, New Orleans Dental Implants Center is where you'll find cutting-edge dentistry in a relaxed, family-friendly setting. The goal at Riverbend: Deliver the best quality pain-free care. – uptownsmiles.com
Avenue Family Dentistry
4221 Magazine St New Orleans, LA 70115: (504) 304-4761

At Avenue Family Dentistry, we look forward to providing dental care to you and your entire family. Husband and wife team, Dr. Paul Perez and Dr. Elizabeth Crapanzano, offer patients everything from dental cleanings and exams to porcelain veneers and dental implants, as well as the advantage of a team approach to dentistry. – theavenuefamilydentistry.com
Dental
3939 Houma Blvd., Suite 226 Metairie, LA 70006: (504) 887-7281
We believe good dental care begins with open communication. We promise to speak candidly with you about symptoms, our diagnosis, alternative treatments that may exist and our recommendations. Working together, we can achieve a true partnership with one common goal-keeping your smile beautiful and your teeth and gums healthy. – najoliadental.com
NOLA Dental Studio
3645 Williams Blvd Ste 103 Kenner, LA 70065: 504-443-5882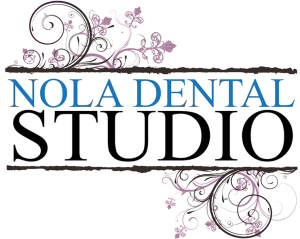 At NOLA Dental Studio, many families and individuals enjoy our comforting and professional style of dental care from the moment they step into our practice. Dr. Rebecca Blum and her team offer exceptional dental care in Kenner, Louisiana, and to patients in Metairie, Louisiana, and surrounding areas. – noladentalstudio.com
New Orleans Dental Center
1901 Manhattan Blvd., Suite F-201 Harvey, LA 70058: (504) 347-6000

We invite you to experience New Orleans Dental Center — family dentistry in a comfortable, relaxing environment provided by skilled, caring doctors and staff. With vast years of combined experience, Dr. Wendy Maes and her staff can confidently provide you and your family with the highest quality of dental care by using state-of-the-art methods combined with a personal touch. – neworleansdentalcenter.com
Algiers Dental Associates
3501 Behrman Place, New Orleans, LA 70114: 504-361-3277

Our one-stop shop in the West Bank of New Orleans provides orthodontics, implants, Botox®Cosmetic, and cosmetic and general dentistry services to fulfill all of your dental needs. Patients of all ages can benefit from the treatments and procedures of our comprehensive dental care, and we are proud to provide quality dentistry to our community. – algiersdentalassociates.com
Downtown Dental
307 Tchoupitoulas St. Ste. 200 New Orleans, LA 70130: 504.528.7800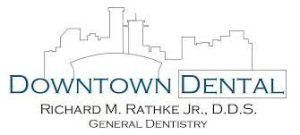 At Downtown Dental, we are committed to achieving the highest level of patient satisfaction by providing top-quality, convenient dental care. We pride ourselves on our friendly, excellent customer service. We treat our patients like we would like to be treated! – downtowndentalneworleans.com
Camenzuli Dental Excellence
1319 Amelia St, New Orleans, LA 70115: (504) 584-4225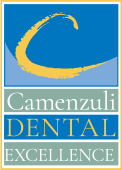 Here at Camenzuli Dental Excellence, your New Orleans dentist, we are committed to ensuring your dental experience is comfortable, personalized & affordable. We are part of a local tradition of clinical excellence, offering state-of-the-art services. We are conveniently located in the uptown New Orleans area, & are here for all your dental needs. With a focus on family & cosmetic dentistry, we are happy to help you achieve a beautiful smile in our comfortable, safe & friendly environment. – camenzulidental.com
Emergency dental treatment New Orleans
Many people don't see a dentist regularly. They go only when they feel they have a problem. We call this "crisis treatment" instead of "preventive treatment". While these patients may feel they are saving money, it usually costs much more in both dollars and time. Most dental problems don't have symptoms until they reach the advanced stages. An example is tooth decay. At Best New Orleans Dentists, we hear, "Nothing hurts… I don't have any problems". But tooth decay doesn't hurt! Until that is, it gets close to the tooth's nerve.
Then a root canal and crown are usually necessary instead of the small filling, which could have been placed several years ago when the cavity was small. Dr. Jolly can usually detect a cavity 3-4 years before it may develop any symptoms. It is not uncommon to see a patient with a tremendous cavity and they have never felt a thing!
Diet And Dental Health
Diets low in certain nutrients reduce resistance to oral and dental infections, that is, periodontal disease (gum disease) and decay. Dr. Jolly feels a healthy immune system is essential to controlling periodontal disease. Counseling in the Four Basic Food Groups will improve dental and general health. Consuming sugar, especially in sticky forms or in a baby bottle while sleeping, contributes to the rapid development of dental decay.
Bottled or municipal water supplies may not adequately supply the trace nutrient fluoride throughout New Orleans. Supplementation with oral tablets and topical application will reduce the incidence of dental decay by more than 60%.
Together, a balanced diet, daily use of fluoride, effective brushing, and sensible eating habits can reduce the risk of, or even prevent, infectious dental disease.
Dental decay "cavities"
Fluoride has greatly benefited patients of all ages in helping prevent dental decay. Regular brushing and flossing lower the chance of developing "cavities." At best New Orleans Dentists, we know that the most decay-prone areas of teeth are the grooves and depressions on the chewing surfaces of the back teeth, which require other preventive care.
To prevent decay, a plastic-like coating called a sealant should be painted on the chewing surfaces of all the back teeth. Studies have shown that sealants can reduce tooth decay by as much as 90% to 100% in New Orleans and nationwide. The American Dental Association recommends, and dentists agree, that sealants be placed as soon as the first adult back teeth come in at age 6 or 7. Sealants should continue to be used as each adult back tooth enters the mouth. All back teeth that need to be sealed are present by age 13. Sealant application is simple, fast, and painless.
Some Dental Problems Are Easy To See – Plaque!
One of the easiest problems to spot is a build-up of plaque. Plaque is the soft, sticky layer of bacteria constantly forming on the teeth. Usually, it is invisible to the naked eye, but when a person is not brushing adequately, it can build up to where it appears to be a thick whitish coating on the teeth at the gum line. If not removed, it can lead to gum disease. Another potential problem, which is easy to spot, is missing teeth. Many patients dentists see I assume that if they can still eat, they are O.K. But very often, losing just one tooth can lead to the loss of support, and teeth begin to drift into the space, causing a change in the bite. It also forces the remaining teeth to carry an additional load, sometimes past their ability to adapt. In most cases, when even one tooth is lost, the remaining teeth suffer and are more likely to be lost.
Business Results 1 - 10 of 278
General Dentistry, Periodontists, Cosmetic Dentists
6120 Magazine St, New Orleans, LA 70118
General Dentistry, Cosmetic Dentists, Orthodontists
3625 Canal St, New Orleans, LA 70119
General Dentistry
2633 Napoleon Ave, Ste 700, New Orleans, LA 70115
General Dentistry, Cosmetic Dentists
316 Baronne St, New Orleans, LA 70112
General Dentistry
4914 Magazine St, New Orleans, LA 70115
General Dentistry
3430 Magazine St, New Orleans, LA 70115
General Dentistry, Cosmetic Dentists, Oral Surgeons
2101 S Claiborne Ave, Ste F, New Orleans, LA 70125
General Dentistry
6000 Fleur De Lis Dr, New Orleans, LA 70124
General Dentistry, Cosmetic Dentists, Orthodontists
4460 General Degaulle Dr, New Orleans, LA 70131
Cosmetic Dentists, General Dentistry, Endodontists
2215 S Carrollton Ave, New Orleans, LA 70118