Reviewing Your Choices Regarding MetLife Dental Plans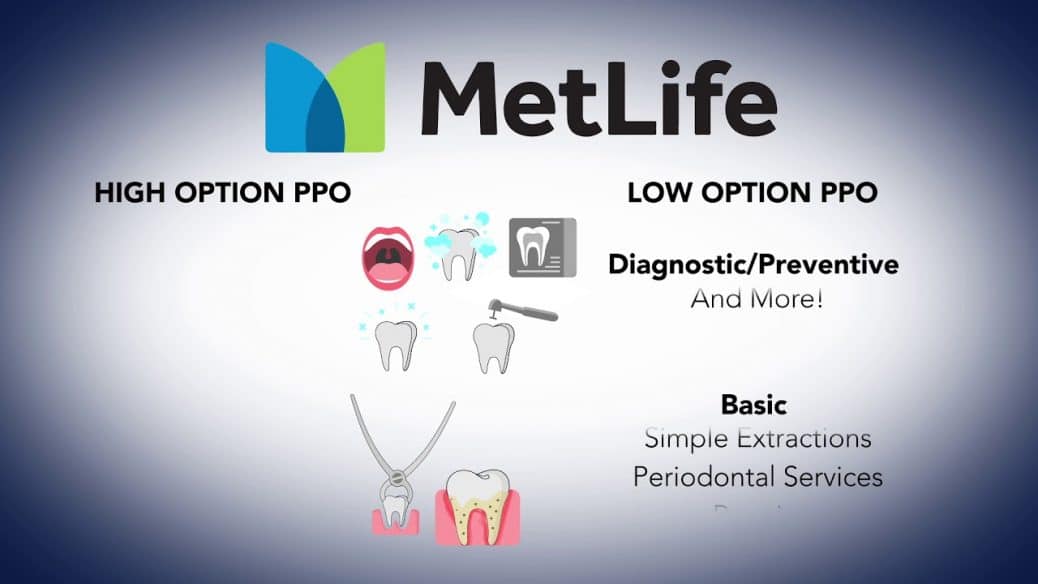 Reviewing Your Choices Regarding MetLife Dental Plans
MetLife is a full service provider in areas such as investments, employee benefits and insurance. MetLife offers more than just basic health insurance and has extended their service offerings to include dental insurance as well. MetLife dental plans come in two main types, MetLife Dental PPO and MetLife Dental HMO, and offer dental insurance seekers options when it comes to high quality dental insurance. The following will highlight your choices when it comes to the perfect dental plan for your needs.
MetLife Dental PPO
MetLife offers their Dental PPO plan nationwide and allows insured individuals to choose a dentist in the dental provider network or outside of the network if they would prefer to do it that way. With the PPO plan, the dentists who have MetLife patients will accept the payment as a paid in full option which provides the insured patients with top notch dental services at a great rate.
MetLife Dental HMO
If you live in Florida, California or Texas, the MetLife Dental HMO may be the perfect choice for you. With this particular plan, insured parties have to choose an in-network dentist in order to receive benefits however the network is quite voluminous in nature with plenty of high quality dental providers to choose from. The HMO plan provides dental services with no annual maximums, no waiting periods and no claims forms which you would have to fill out. There may however be a small co-pay for certain services but overall it is a good option with reasonable annual premiums.
Which Plan Is Right For You?
After reviewing the two MetLife dental plans you may be wondering which dental plan is right for you. There are a few considerations which you should factor into the decision making process. Things such as how much you want to spend on an annual dental plan program, whether you want to choose a particular dentist who is not within the network and more will help you to decide on a MetLife dental plan. If you are fine with spending a higher annual premium to gain access to a dentist outside of the MetLife dental provider network then the MetLife Dental PPO will be perfect. On the other hand, if you want to spend less each year on dental insurance and are okay with choosing a dentist within the network then the MetLife Dental HMO is the best bet.
MetLife is a well-known insurance provider which offers two popular dental plan choices at affordable prices.
Ok, so your tooth has been aching all weekend long, and it's finally time to find yourself a terrific dentist. But where do you go? Luckily for you, there is something called Metlife dental insurance out there, and it offers a few amazing plans and benefits too! So let's get started. I don't want you to be in agonizing tooth pain for one second longer.
Amazing Selection
Metlife offers very high quality dental care for you and your family, and you even have access to over 90,000 dentists. What a selection!
High Standards
Metlife also offers such amazingly high standards when it comes to their dentists, you know you will always get a great dentist – guaranteed!
Supports Out-of-Network Dentists
So what if you are visiting your parents in another state when your teeth starting hurting? Well, with Metlife, you can even go to an out-of-network dentist and get treated too! So you never have to worry about being stuck without a dentist. So insead of a 100% coverage of basic cleanings, you will only get 60-90% coverage from an out-of-network dentist. But, hey, that's still pretty great.
Low Cost
Cost is important, right? Of course it is. With Metlife you get dental coverage at a very low cost. If it's within the PDP network, your expenses out of pocket are MUCH lower. They are around 10 to 35% less than regular fees.
Ok, But What Are My Options?
Glad you asked. There are actually 2 main dental insurance options that Metlife currently provides to customers. They are the standard or high dental plans. Both do actually cover 100% of the basic dental procedures most people get done, which is great, right?
The Standard Plan
The standard plan covers about 55% of intermediate, 35% of major, and 50% of orthodontic treatments.
The High Plan
The high plan, however covers an amazing 70% of intermediate, 35% of major, and 50% of orthodontic treatments. So definitely look into the high plan if you get a lot of work done on your teeth regularly. The savings really will start to add up!
So there you have it, the main plans and benefits of the incredible Metlife dental insurance plan. So next time you get that twinge of pain hitting your back molar after an ice cream treat, run, don't walk to your local Metlife provider for both tooth (and wallet) relief!