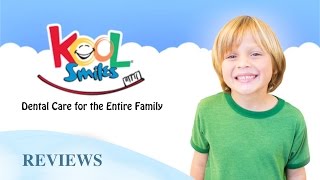 Best Dentists In Louisville
Best Dentists In Louisville
Louisville Dentist Reviews
Updated 8/01/22. Finding a good, qualified dentist for yourself and/or family in Louisville can often be very stressful, much like searching for a needle in a haystack. Aside from recommendations given to you by people you trust, the best way to find a dentist in Louisville is through unbiased patient reviews of dentists. Many dentists advertise through channels like yellowpages and 1-800-dentist – you should bypass recommendations from those channels, since they are not real. Here are a list of quality dentists that we recommend for the Louisville area.
Top Dentists in Louisville
Smiles by Carroll
Dr. Patrick Carroll and Dr. Deborah Shoemaker have studied many aspects of dentistry, including strong restorations, attractive cosmetic dental solutions, lifelike dental implants, and soothing neuromuscular treatments. By blending their knowledge in these areas, our doctors can provide quality dental work that looks and feels natural. Our Louisville dental office features many state-of-the-art tools to enhance comfort while fostering accurate diagnoses for conservative dental care. – smilesbycarroll.com
Middletown Commons Family Dental
The Middletown Commons Family Dental team looks forward to meeting you! We're passionate about providing high-quality dentistry to our Louisville community. Get ready for an elevated dental experience that will leave you actually looking forward to your next appointment. If you have any questions, one of our friendly team members will be happy to help. We look forward to keeping you and your family smiling! –middletowncommonsdental.com
James B. Howell, D.M.D.
James B. Howell, D.M.D. offers a full array of general and cosmetic dental services to help you and your family maintain healthy teeth. You can read more on this page about specific services. – jbhdental.com
Schaefer Advanced Dentistry
Welcome to our practice. We provide comprehensive aesthetic general dentistry designed to give you radiant, lasting results. The vision of our team is to provide the highest quality dental care available by continually updating our skills and knowledge. You, the patient, are our most valuable asset. We take care of you and your dental needs with compassion, respect, professionalism and efficiency. – smilesoflouisville.com
Davis Dental Center
At Davis Dental Center, we pride ourselves on being a full service dental office. We offer all aspects of dentistry from white fillings to complex crowns, bridge (full mouth reconstruction) to simple complex implant placement and restoration. – davisdentalcenter.net
Dentist Downtown Louisville
Remarkable new products and advanced technical procedures have recently united to make dental enhancement feasible and affordable for more people than ever before. Today dentists can contour, brighten, fill-in, align, and even veneer teeth with these amazing materials and techniques. Our experienced dentists and staff are here to help you with all your dental care needs. – dentistdowntownlouisville.com
Sims Dentistry
Sims Dentistry has been providing excellent dental care to the Louisville Metro area for the last 35 years. We take pride in our ability to deliver the complete patient experience in every aspect of our office. From the reception area to hygiene, we offer the best possible care making each patient feel like our only patient. Our compassionate, highly trained staff is terrific at making you feel at home while visiting us at Sims Dentistry. – simsdentistryky.com
Crescent Hill Dental Care
We understand that visiting the dentist can be stressful, so we have designed our facility and procedures with your comfort and ease in mind. Everyone at Crescent Hill Dental Care, from our front office staff to our hygienists and dentists, will make sure that your dental treatment is as effective, affordable, and pleasant as possible. – crescenthilldentalcare.com
Parkside Family Dental
At our practice, you will receive the highest quality dental care. Our dental office uses the latest state-of-the-art equipment and cutting edge technology and we uphold the strictest sterilization techniques. We know that many people may feel anxious about coming to the dentist, so it is our goal to make your visit with us as pain and anxiety free as possible. – parksidefamilydental.com
Bell Dental
Trust your smile to the skilled hands of Dr. Kenneth Bell and Dr. Steven Kaebnick. We offer a comprehensive array of services including preventive, restorative, and cosmetic dentistry. We also utilize the latest technology like soft tissue laser and digital x-rays for superior patient comfort and quality of care. – belldentalky.com
Springhurst Family & Cosmetic Dentistry
Today's advanced dental treatments and materials can give you a healthier, more complete smile that can last you a lifetime. Your Louisville, KY Dentist, Dr. Shorten, can help revitalize and maintain your teeth and gums, giving you the smile you've always wanted. – springhurstdentistry.com
Louisville Dental Associates
As a general and cosmetic dental practice, the team at Louisville Dental Associates are committed to providing the very best in high-quality general and cosmetic dental care and treatment. We want to be your dentist in Louisville, and we offer a comprehensive range of general dental care services. –  ldadentist.com
Stony Brook Dental Care
Whether your dental needs are a complete exam and cleaning, a full-mouth restoration, or anything in between, we promise to provide you with exceptional care as we enhance the natural beauty of your smile. Below are just some of the many dental services we provide regularly to our patients in Jeffersontown and surrounding communities – with a gentle touch, and stunning results! Your smile is our first priority, and we'll give you something to smile about. – stonybrookdentalcare.com
Boulder Valley Dental Center
Boulder Valley Dental Center in Louisville is home to a highly trained and dedicated team of dental professionals ready to help you achieve your "best smile" with personalized care. With almost 20 years of trusted experience in cosmetic, sedation, and LANAP excellence, Dr. Hughes has elevated dentistry to an art form. – bouldervalleydental.com
Metro Dental Group
Your dentists, Dr. Mark Hammond and Dr. Kathleen von Roenn and the dental team at Metro Dental Group are dedicated to providing you with the personalized, gentle care that you deserve. A standard of excellence in personalized dental care enables us to provide the quality dental services our patients deserve. We provide comprehensive treatment planning and use restorative and cosmetic dentistry to achieve your optimal dental health. – louisvillemetrodental.com
Mortenson Family Dental
Mortenson Family Dental is proud to be serving patients for over 35 years. What started as a single practice in Middletown, KY by Dr. Wayne Mortenson and his wife Sue, has grown into the Mortenson Family Dental group of dental practices you know and love today. – mortensondental.com
Westermann Family Dentistry
Dr. Westermann emphasizes the importance of gum health and offers periodontal therapy for gum disease. Known for her gentle touch, Dr. Westermann welcomes patients who fear the dentist and need dental care. A smile makeover, whether dramatic or subtle, can boost confidence and improve dental health. – familydentistrylouisville.com
Harmon Dental Center
All our professionals at Harmon Dental Center at Old Henry Crossing maintain the highest levels of accreditation and pursue ongoing education to stay abreast of the latest trends in dentistry. Dr. Harmon has provided specialized dental care to thousands of families. Our patients come from around the block as well as around the state to experience the warm, personal care we provide. – harmondentalcenter.com
Studio Z Dental
Studio Z Dental is a practice in Louisville, Co that provides family, cosmetic, aesthetic dentistry. Additionally, we offer the highest quality complex reconstruction, implants, lumineers, veneers, teeth whitening & bleaching. We love working with adults and kids to provide a variety of treatments, including holistic and mercury-safe options. – studiozdental.com
Brooks Dentistry
Dr. Paul C Brooks III, DMD grew up in Louisville and has been serving the area's dental needs for over 3 decades. Brooks Dentistry is proud to provide a state-of-the-art facility for the highest quality dental care available. Seeking out the latest and most advanced dental technology in order to protect each patient's well-being is a top priority.  – brooksdentistry.com
Remmers Dental
At Remmers Dental, our team wants to give you so much more than just a beautiful and healthy smile. Yes, we offer a wide range of services that can meet all of your dental needs and have a skilled team ready to provide them, but for us, that is simply where things begin. Our goal is for you to have a pleasant experience with us as well.- remmersdental.com
Modern Family Dentistry
Right on Frankfort Avenue in the historic Crescent Hill neighborhood, Modern Family Dentistry is committed to delivering state-of-the art dental care with personalized attention. – modfamdental.com
First Care Dental
Our dentists, Dr. Norman Zanger, Dr. Scott Wathen, and Dr. Benjamin Taylor, and dental team focus on providing you with personalized, compassionate, comprehensive dentistry that is tailored to meet all of your family's dental needs. We offer a variety of dental treatments, including both cosmetic and restorative dentistry, at our dental office.  – firstcaredentaloflouisville.com
Smile Center Professionals
Smile Center Professionals are a team of dentists dedicated to serving all of your family's dental needs.  Our goal is to provide a safe and comfortable place for patients in the Shively and Louisville communities to receive professional high quality dental care with a gentle caring touch. – smilecenterprofessionals.com
Fox Dentistry
The services offered within our practice integrate collaboration with an interdisciplinary dental team coordinated by our doctor and care manager.
Whether you require minimal preventive care or comprehensive therapies, we offer solutions to achieve optimal dental wellness for our patients. – drsmannandfox.com
Shively Family Dentistry
Louisville dentists welcome you to our website! At Drs. Williams & Schiavone our philosophy is to provide treatment to the whole person – with a special focus on how your teeth and gums relate to your total body health. We want you to be confident that your smile achieves your goals for comfort, function and appearance. We're here to make that happen. – shivelyfamilydentistry.com
J-Town Comprehensive Dental Center
We at J-Town Comprehensive Dental Center believe it is our responsibility to provide top quality dental care in a relaxed, respectful way. We listen to our patients needs and desires, and through education, communication and trust, we will strive to achieve your dental dreams. – jtowndentistry.com
Timothy Woock Dentistry
Dr. Woock and staff have been providing state of the art dental care in the Louisville, Kentucky and Southern Indiana area for more than 30 years. We extend an invitation to you to allow us to serve you in providing the smile you want and deserve. – timothywoockdentistry.com
Schulte Dental
We are a dental practice devoted to restoring and enhancing the natural beauty of your smile using conservative, state-of-the-art procedures that will result in beautiful, long lasting smiles! A standard of excellence in personalized dental care enables us to provide the quality dental services our patients deserve. We provide comprehensive treatment planning and use restorative and cosmetic dentistry to achieve your optimal dental health. – schultedental.com
Young Dentistry for Children
Without question, we are proud to offer you the highest quality of dental care including continuity of care, doctors placing the fillings themselves, parent accessibility into the treatment area, exceptional facilities, a personal insurance liaison and "neighborhood" dentists who live and reside in your community. – youngdentistryforchildren.com
Blincoe and Shutt
Your smile isn't just an important part of the way you look; it can also have an effect on the way you feel. A bright healthy smile can make you feel confident, and at Blincoe and Shutt, we know all about the 'Art and Science of Building Smiles!' – blincoeandshutt.com
Smiles on Hurstbourne
Smiles on Hurstbourne is a dental office that provides a variety of dental services to all of our patients in Louisville. The team at Smiles on Hurstbourne will ensure that you receive a different dental experience, one that is designed to provide you with the utmost comfort and attention, while providing exceptional treatment. – smilesonhurstbourne.com
Great Grins Kids
Bringing comprehensive and compassionate pediatric dental care to the Louisville KY Metropolitan Area − We are committed to providing the best child dentistry care in Louisville! – greatgrinskids.com
St Helens Dental Arts
Your mouth takes part in all of your eating and talking and, when you notice pain, it can make these regular activities more difficult. Don't let your oral health decline – come to St Helens Dental Arts and have our experienced team of dentists and staff take care of you. – sthelensdentalarts.com
Just Kids Pediatric Dentistry
Just Kids Provides a comprehensive range of dental care for Children from infancy through adolescence. We also see Special Needs patients of any age. – justkidspediatricdentistry.com
Cornerstone Dental KY
Dentist Jeremy D Bewley, DMD, DICOI of Louisville KY practice a full scope of general and cosmetic dentistry with expertise ranging from porcelain veneers to dental implants, crowns and bridges. Using the latest advances in dental technology and extensive post-graduate training Dr. Bewley can now correct a wide variety of dental problems, and can literally redesign your smile. – cornerstonedentalky.com
Signature Smiles Louisville
Signature Smiles is a Louisville, KY dentist devoted to restoring and enhancing the natural beauty of your smile using conservative, state-of-the-art procedures that will result in beautiful, long lasting smiles! Our dental assistants and hygienists are licensed professionals who pride themselves on staying on the cutting edge of dentistry and patient communication. They are excited about what they are doing, have high standards of quality and integrity, and are motivated to achieve the best results for our patients.  – signaturesmileslouisville.com
St. Matthews Advanced Dentistry
St. Matthews Advanced Dentistry was built on a foundation of caring, competency, consistency and communication. We continually strive to deliver the highest level of comprehensive dental care, in a comfortable, clean, attractive environment. We value our patients; we love our jobs; and we respect each other. – advanceddentistry.us
Prospect Dental Care
At our classy, upscale office, patient luxury and care is our top priority. We offer a full range of cosmetic, general, and restorative dentistry services to the beautiful people that call Prospect Dental their favorite dental office. – prospectdentalcare.com
Breckenridge Dental Care
At Breckenridge Dental Care, your family's health and happiness is our top priority. Our outstanding team provide quality dentistry and compassionate care in Louisville, KY.  Whether your newest addition to the family needs her first cleaning, dad needs to replace a tooth, or you just want to brighten your smile a few shades, you've come to the right place! – breckenridgedentalcare.com
Springhurst Hills Dentistry
Dr. Lan Tran, your premier Louisville dentist, has assembled an experienced team of dental professionals to serve patients in Crestwood, Prospect and the surrounding Louisville communities. Together, they are dedicated to helping patients of all ages achieve and maintain optimal dental health. – springhursthillsdentistry.com
Business Results 1 - 10 of 276
General Dentistry, Pediatric Dentists, Cosmetic Dentists
3210 Frankfort Ave, Louisville, KY 40206
General Dentistry, Cosmetic Dentists, Orthodontists
902 Dupont Rd, Louisville, KY 40207
Springhurst Hills Dentistry
General Dentistry, Cosmetic Dentists, Endodontists
10494 Westport Rd, Ste 107, Louisville, KY 40241
Nowell Gray, DDS - Gray Family Dentistry
General Dentistry, Cosmetic Dentists
125 Chenoweth Ln, Ste 204, Louisville, KY 40207
Highlands Family Dentistry
General Dentistry
1250 Bardstown Rd, Louisville, KY 40204
General Dentistry
3517 Poplar Level Rd, Louisville, KY 40213
General Dentistry
13320 Shelbyville Rd, Louisville, KY 40223
General Dentistry
1221 Bardstown Rd, Louisville, KY 40204
General Dentistry, Orthodontists, Cosmetic Dentists
1815 Bardstown Rd, Louisville, KY 40205
General Dentistry, Cosmetic Dentists, Oral Surgeons
9200 Taylorsville Rd, Ste 111, Louisville, KY 40299