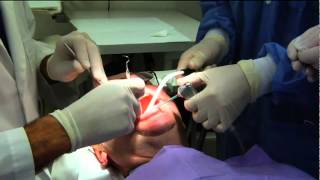 Best Dentists In Cincinnati OH
Best Dentists In Cincinnati OH
Cincinnati Dentist Reviews
Updated 8/2/22. Finding a good, qualified dentist for yourself and/or family in Cincinnati can often be very stressful, much like searching for a needle in a haystack. Aside from recommendations given to you by people you trust, the best way to find a dentist in Cincinnati is through unbiased patient reviews of dentists. Many dentists advertise through channels like yellowpages and 1-800-dentist – you should bypass recommendations from those channels, since they are not real. Here are a list of quality dentists that we recommend for the Cincinnati area.
Top Dentists In Cincinnati
Peck, DDS
Advanced dental care has been a Peck family tradition in Cincinnati for over 80 years.  Our goal is a beautiful, healthy smile that will improve your self-image and confidence. Dr. Peck is a master in creating cosmetic and restorative treatments, utilizing the most current and conservative methods possible. Even if you don't need a complete smile makeover, but want to add improvements to your teeth, we can help you achieve the beautiful and natural-looking smile you desire. – peckdds.com
Advance Dentistry
Don't let your fear of the dentist keep you from having a healthy, beautiful smile. Discover our soothing, comfortable approach to dental care today. Our staff is truly committed to ensuring that you have a wonderful experience at Advance Dentistry. Our staff is comprised of very genuine and hard working dental professionals. You will be greeted with a warm smile and a friendly hello.Throughout your visit, our experienced clinical staff and entire Advance Dentistry team, aim to make sure you are as comfortable as possible. Your comfort is our top priority. – nofeardentist.com
Fountain Square Cosmetic Dental Group
Our friendly and professional team welcomes you to Fountain Square Cosmetic Dental Group. We are dedicated to making your visit comfortable and pleasant by providing excellent dental care in a patient friendly environment. – cincinnatismiledesign.com
Cornerstone Dental Group
From first contact at Cornerstone Dental Group, our Cincinnati, OH dentists are committed to your individual attention and strive to provide personalized oral health care tailored for your unique dental needs and goals. We work hard to create the ultimate stress-free and comfortable dental experience at our Cincinnati, OH family & cosmetic dental office. Your health and comfort are our top priorities, and we do what it takes to help every patient understand their dental symptoms and treatment options in a relaxed Cincinnati office setting. – cornerstonedentist.com
Bell Dental Group
Whether it's time to schedule your child's first dental visit or you want to plan your comprehensive cosmetic makeover, we can help each of your loved ones attain a happy and healthy smile! We can even recommend games and other strategies for you to try with your kids to encourage good oral hygiene habits! We have high standards when it comes to your family's dental care. So to improve your treatments, we have equipped our office with an assortment of cutting-edge dental technologies. – belldentalgroup.com
Hardin Advanced Dentistry
At Hardin Advanced Dentistry, we take great pride in working closely with all of our patients to determine the ideal solution for better oral health and a beautiful smile. Health and beauty often require comprehensive treatment, which is why our Cincinnati dentists offer a wide variety of services. Our team is committed to providing our phenomenal Cincinnati cosmetic dentistry and general dentistry in our office where your comfort is our top priority. –hardindental.com
Mt. Lookout Dentistry
We offer an array of dental services including: preventive dentistry, cosmetic dentistry, restorative dentistry, and implant dentistry. We are committed to relationship based, quality care. It is our mission to educate and guide our patients through their personalized treatment options, leading them to optimal oral health. We strive to provide a dental experience that incorporates compassion, comfort and the artistry our patients deserve. –mtlookoutdentistry.com
Confident Smile
We recognize that all of our patients are unique and deserve to receive dental care that reflects their individual needs. Our experienced and talented dental team is committed to working with you and your family to create a comfortable, stress-free, and rewarding dental experience every time you visit our practice. We are pleased to welcome you and your family, and we look forward to working with you. – confidentsmile.com
Bennet Family Dental
Bennet Family Dental is committed to providing you with the highest quality and best service in dental care. We know that many patients are often uncomfortable when visiting the dentist. Our goal at Bennet Family Dental is to create an atmosphere of comfort and care for your dental treatment. In order to do so we have created a warm and relaxed atmosphere at our Cincinnati, Ohio office. Additionally, our friendly staff are committed to ensuring you feel at ease during your visit. – bennetfamilydental
Twin Dental
Drs. David and Michael Rothan have been helping patients enjoy eating and smiling again with dental implants since 1986. They have developed special methods of implant dentistry to rescue the denture patient and those with debilitated teeth, from needing complete reconstructions. The doctors have also developed special techniques in sedation dentistry for the fearful patient. Due to their many talents, most procedures can be completed at Twin Dental instead of being referred out. Combined with advanced techniques allow even the most compromised individual to return to a life of enjoying good dental health. – twindental.com
MK Dental Excellence
Rebuilding, restoring and enhancing smiles is what we do day in, day out. Dr. Manju Kejriwal and our team are passionate about changing lives with beautiful smile transformations and targeted treatments that address all of our patients' concerns. Whether you need sleep apnea treatment, a smile makeover dental implants, or preventive care for your family, turn to our practice for a high standard of care and a personal touch. – mycincinnatismiles.com
Wallace Group Dentistry
We will listen to YOU. We want to hear what YOU want to achieve in YOUR pursuit of dental health. Tell us what YOU want to achieve and we will help YOU accomplish it! We will educate YOU about the importance of good dental health! We will show you how YOUR dental health affects your entire body. The research is overwhelming that healthy teeth affect many vital systems that control the quality of YOUR life and YOUR total lifespan. –wallacegroupdentistry.com
Seven Star Dental
At Seven Star Dental, we provide a tranquil dental experience in a modern spa-like environment. We specialize in comprehensive and cosmetic general dentistry for patients of all ages. From simple cleanings to full mouth rehabilitation, we are able to address your dental care within the comfort our tranquil, spa-like environment. – sevenstardental.com
Lifetime Smiles Cincinnati
Today's advanced dental treatments and materials can give you a healthier, more complete smile that can last you a lifetime. Your Cincinnati, OH dentist, Dr. Pahouja, can help revitalize and maintain your teeth and gums, giving you the smile you've always wanted. – lifetimesmilescincinnati.com
Colerain Advanced Dental Care
Each member of the Colerain team shares my passion for caring about and getting to know each person who walks through our doors. Because we care about the people we serve, we continuously pursue advanced clinical education and training to make sure the entire team remains on the cutting edge of emerging dental techniques and technologies. – colerainadvanceddentalcare
Anderson Ferry Dental
Our staff and practice is unique in that its main objectives are to provide the highest quality dental care available and to provide superior customer service. We have established a non-compromising attitude when it comes to treatment and patient care. Every person working in this office is dedicated to these principles. – andersonferrydental.com
French Family Dentistry
We are proud to provide a state-of-the-art facility for the highest quality dental care available. It is one of our top priorities to protect the well-being of our valued patients. – frenchdentistry.com
Borsky Dental Group
Borsky Dental Group makes it our highest priority to provide you with an exceptional experience when you visit our office. Our team is highly skilled and experienced and strives to provide high-quality, comfortable dental care in Cincinnati, Ohio, to meet your needs and desires. We pride ourselves on being educated on all the latest advances in dentistry. We are happy to assist you in any way we can. – borskydentalgroup.com
Gase DDS
Welcome! Since 1986, Dr. Warren Gase has been working with patients to provide the best dental care for patients in the Cincinnati, OH area. Dr. Gase's experience in dentistry is coupled with genuine concern for his patients. All of our dental staff are dedicated to your comfort and prompt attention as well. Our goal is to keep your teeth healthy and your smile bright! – gasedds.com
Jane Mays DMD
We are a General Dentistry practice that welcomes new patients of all ages. Our team strives to provide each patient with a comfortable dental experience in a friendly and caring atmosphere. We provide comprehensive, quality dental services with the latest cosmetic and preventative options. Taking great care of your teeth is our most important job. – janemaysdmd.com
Best Dentist Cincinnati
Dental health refers to every aspect of the health and functioning of the mouth, especially the teeth and gums. Good oral hygiene can help prevent an array Of more serious health problems from occurring in the future as diseases can give their first warning signs in the form of oral problems. Brushing twice a day and flossing regularly are vital practices, however visiting a dentist regularly is equally if not more important for the prevention and early detection of oral problems. – bestdentistcincinnati.com
Dr Barry Applegate
Dr. Barry Applegate is a cosmetic and general dentist located in Covington, KY, the greater Cincinnati area. He is highly trained in the most advanced, high-techprocedures. While this is first and foremost in anyone's choice for a dentist, many people still don't go as often as they should. – drbarryapplegate.com
Endres Dentistry
Our goal is to develop a strong partnership with every patient. When you understand the importance of your dental health, we can help you maintain a healthy mouth, as well as treat the causes and symptoms of any dental condition. – endresdentistry.com
Blue Ash Dental Group
The Blue Ash Dental Group is comprised of Ryan M. Detmer, DDS, Michael S.W. Shane, DDS, and Kyle W. Reynolds, DMD, along with 15 professional staff members. All of whom are committed to providing each patient with an exceptional level of care and attention. Our dedicated staff proudly works together as a team to provide high-quality comprehensive oral care. Our compassionate and understanding doctors take pride in paying close attention to each patient's needs. – blueashdental.com
Dr. Elizabeth Plas
Dr. Plas has over 12 years' experience in cosmetic and general dentistry, working to create a comfortable, patient-oriented atmosphere that encourages personal attention and excellent dental care. Your entire family can be treated with Dr. Elizabeth Plas. We address problems ranging from bad breath, bleeding gums, and toothaches to gum disease and tooth decay. – elizabethplasdmd.com
Todd E. Williams, D.D.S.
It is the goal of all of us here to deliver the highest quality dental care possible while helping you improve and maintain your oral health. Dr. Williams' experience in dentistry is coupled with a genuine concern for his patients. You will find that we have a dedicated team of trained professionals who will provide you with the honest and individualized attention you deserve. We strive to treat you promptly and with the highest possible comfort. – toddwilliamsdds.com
The Pediatric Dentist
Our mission is through education, informed decisions and mutual respect to provide the highest quality of pediatric dental care in the most enjoyable atmosphere. We are dedicated to excellence through improving our skills, furthering our education and building relationships. We recognize the infinite value of every child and we are eager to make a difference. We want to make a difference to love much and laugh often. – thepediatricdentist.com
David Carrier DDS
A standard of excellence in personalized dental care enables us to provide the quality dental services our patients deserve. We provide comprehensive treatment planning and use restorative and cosmetic dentistry to achieve your optimal dental health. Should a dental emergency occur, we make every effort to see and care for you as soon as possible. – dcarrierdds.com
Amanda Rhoades DDS
Dr. Amanda Rhoades and our entire team at Eastern Hills Dental are pleased to be your family's resource for quality dental care in Cincinnati, Ohio! We combine the latest in dental technique and technology with our commitment to personalized care in order to provide exceptional service for our patients. – amandarhoadesdds.com
Beckham Square Family Dental
Our practice is dedicated to providing quality dental care with a gentle touch for adults and children. Through quality patient education and outstanding patient appreciation, our practice is set apart from other dental practices in that we provide a comfortable setting and care for all of our patients as if they were our family. – smilingfamilies.com
Schiller Dental
At Schiller Dental, our goal is the prevention of dental decay and inflammation as well as educating patients about the links between oral health and total body health. Our belief is a proactive and conservative oral health care regiment that establishes and maintains total body health. – lschillerdental.com
Downtown Cincinnati Dentist
Dr. Dani Shertok practices a full scope of general and cosmetic dentistry with expertise ranging from porcelain veneers to dental implants, crowns and bridges. Dr. Shertok can now correct a wide variety of so-called permanent cosmetic dental problems, and can literally redesign your smile. – downtowncincinnatidentist.com
Cincy Tooth Doc
By using the latest materials and techniques we can transform your smile and improve the appearance, strength, and function of your teeth. There are many different ways to achieve a beautiful result: veneers, crowns, tooth whitening, bondings, and dental implants. We use the latest materials that provide natural, beautiful aesthetics along with the strength and durability needed to last for a long time.  – cincytoothdoc.com
Elite Cosmetic and Family Dentistry
At Elite Cosmetic and Family Dentistry, we are excited to offer treatments suitable for the whole family. We enjoy performing implant and cosmetic dentistry for our patients, and we have acquired a team of dedicated and friendly professionals to complete these and other treatments with great care. – sharonvilledentistry.com
Business Results 1 - 10 of 425
Cosmetic Dentists, General Dentistry, Medical Spas
7 W 7th St, Ste 1, Cincinnati, OH 45202
Fountain Square Cosmetic Dental Group
General Dentistry, Cosmetic Dentists, Endodontists
105 E 4th St, Ste 1175, Cincinnati, OH 45202
General Dentistry
4030 Smith Rd, Ste 110, Cincinnati, OH 45209
Dentists
3964 Edwards Rd, Cincinnati, OH 45209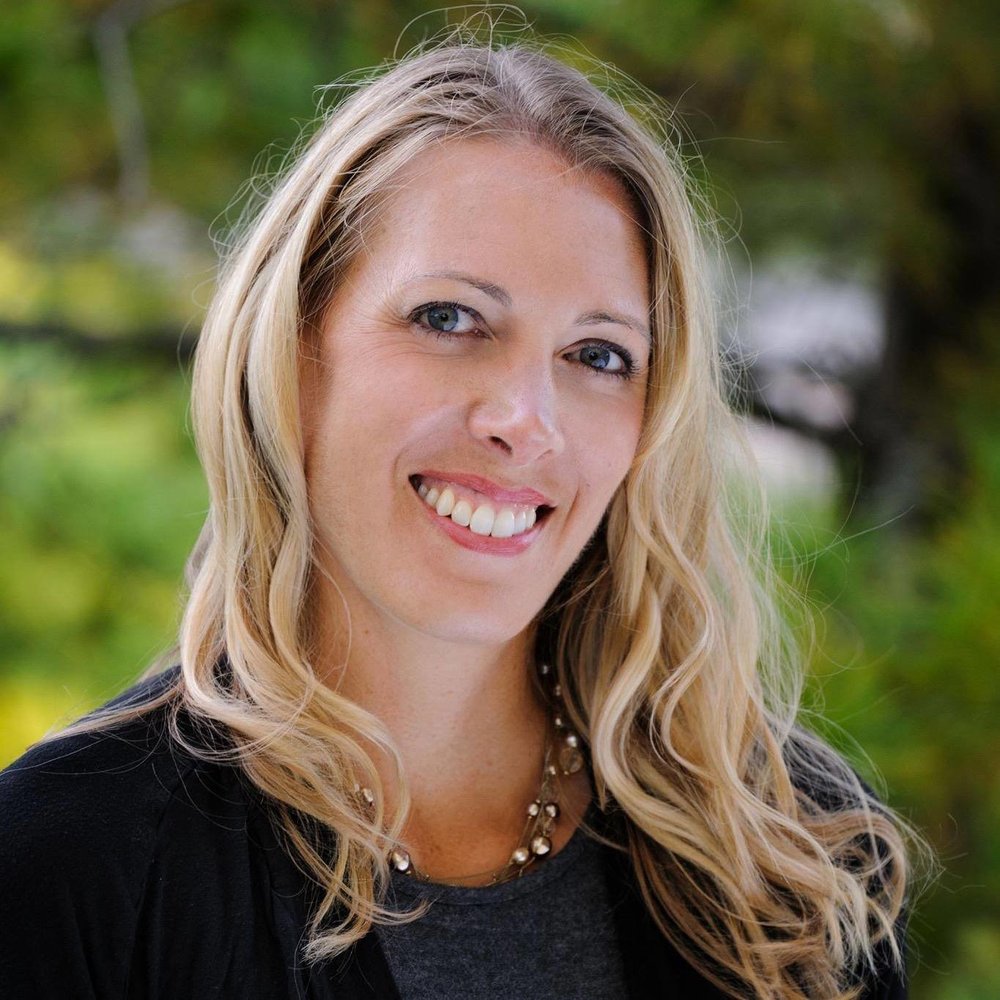 Hayden Family Dental - Rebecca Hayden DMD
General Dentistry, Cosmetic Dentists, Endodontists
9200 Montgomery Rd, Bldg G, Ste 20-B, Cincinnati, OH 45242
General Dentistry, Cosmetic Dentists
2761 Erie Ave, Ste100, Cincinnati, OH 45208
General Dentistry, Cosmetic Dentists
2758 Erie Ave, Cincinnati, OH 45208
General Dentistry, Pediatric Dentists, Periodontists
3349 Whitfield Ave, Cincinnati, OH 45220
General Dentistry, Cosmetic Dentists, Endodontists
5330 Glenway Ave, Cincinnati, OH 45238
Cosmetic Dentists, Teeth Whitening
3235 Madison Rd, Salon Concepts, Cincinnati, OH 45209