Ameriplan Dental Insurance Plans and Benefits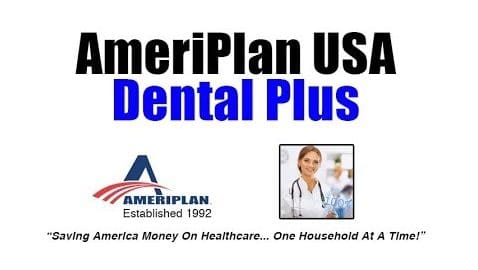 Ameriplan Dental Insurance Plans and Benefits
Ameriplan has some of the most competitive savings in the industry, and with a growing network of more than 30,000 dentists, it's getting better all the time.  It should be noted this is a dental plan and not necessarily dental insurance.  In other words, you get discounts on dental procedures instead of waiting for compensation.  So the savings are upfront, and you have no waiting period, no age limit, no yearly limit on services,  and no paperwork to fill out.  So, I guess less is more after all.
If you are looking for a very popular dental insurance plan that currently has over 30,000 dentists in their network, then Ameriplan Dental may be the perfect fit for you. You can even save up to 80% on all your general dentistry needs, cosmetic dentistry, oral surgery, and even orthodontic treatments.
Plus, they offer these 6 amazing benefits that we will talk more about below:
NO reimbursements – Get Instant Savings
With so many other dental plans out there, you have to first pay out of pocket for your dental needs at the time of service, and then fill out and send in troublesome paperwork to finally get the reimbursements from your dental insurance company.
Well, not with Ameriplan! There are absolutely no reimbursements to worry about, because you get instant savings at the time of treatment. You go Ameriplan!
NO Paperwork!
If you are anything like millions of other people out there, then you are sick to death of all the mounds of paperwork you get stuck with when it comes to your dental insurance. The great news with Ameriplan is that there is no paperwork to fill out. It's all done as easily as 1-2-3, and without giving yourself carpel tunnel in the process. Thank goodness.
NO Waiting Period – Ever.
You tooth is killing you, and it's killing you RIGHT NOW…not next week or next month when your dental insurance plan was set to become active for you on that OTHER dental plan you had. Well, you don' t have to worry about that ever happening to you or your family again, because Ameriplan gets you started right away with your dental insurance with absolutely NO WAITING required. Doesn't that make your teeth sooo happy? Well, it should.
NO Limit on Services
Ameriplan also covers all the dental services you need, and even the ones you just WANT to get done. They don't ever limit you on the type of dental treatment you can get, however the amount they cover may vary per dental treatment.
NO Age Limits~
Just because you are in your "Golden Years" doesn't mean you should get any less dental coverage than the next person, or have to pay any more for your dental services. That's just now fair, is it? Well, Ameriplan is completely fair when it comes to age, and there are no age limits to their dental plans.
Ongoing Treatments OK
If you have a prior condition that was being treated at another dentist and you decide to switch over to Ameriplan, they will still help keep you covered under your new plan with them. That's right, so you won't have to worry about being "in the middle" of a treatment again.
Those are 6 amazing reasons to look into the fabulous Ameriplan dental insurance plan next time you are in dire need of a terrific dentist. Don't wait, get it today!