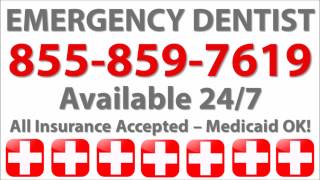 Best Dentists In Washington D.C.
Best Dentists In Washington D.C.
Our Experienced Dentists Use the Latest Techniques to Ensure a Healthy Smile. Open Before & After Work · DentRite® Discount Plan. Search our database of thousands of professionals by specialty and location to find the right fit for you. Sponsored by the Washington Center for Dentistry. https://www.zocdoc.com › Find a Dentist › District of Columbia › Washington Dentists. Find Washington, DC Dentists who accept Delta Dental, See Reviews and Book Online Instantly. It's free! All appointment times are guaranteed by our dentists. Washington Dentist providing excellent dentistry including Whitening, Cosmetic dentist, Emergency, veneers, implants in Washington.
| Dentist | City | Zip | Specialties |
| --- | --- | --- | --- |
| Luis Barr, DDS | Washington | 20036 | General Dentistry |
| Modern Dentistry | Washington | 20016 | Cosmetic Dentistry, General Dentistry |
| Dennis Milliron, DDS | Washington | 20037 | Cosmetic Dentistry, General Dentistry |
| Pamela Brady | Washington | 20036 | General Dentistry |
| Arman Davoudian, DMD & Samuel Lee, DDS | Washington | 20008 | General Dentistry, Cosmetic Dentistry |
| John Arroyo, DDS | Washington | 20036 | General Dentistry, Cosmetic Dentistry |
| Brian Gray, DDS | Washington | 20016 | |
| Adams Morgan Family Dentistry | Washington | 20009 | Cosmetic Dentistry, General Dentistry |
| Everett Schneider, DDS | Washington | 20006 | General Dentistry |
| Dupont Dental Associates | Washington | 20036 | Cosmetic Dentistry, General Dentistry |
| Charles Porvaznik, DDS | Washington | 20006 | General, Orthodontia |
| Watergate Dental Associates | Washington | 20037 | General, Cosmetic Dentistry |
| Michael Blicher | Washington | 20005 | Cosmetic Dentistry, General Dentistry |
| Tirdad Fattahi, DDS PC | Washington | 20007 | General Dentistry, Cosmetic Dentistry |
| Washington Center For Dentistry | Washington | 20005 | General Dentistry, Cosmetic Dentistry |
| DC Light Dental | Washington | 20004 | General Dentistry, Cosmetic Dentistry, Family Dentistry, Orthodontics |
| Julie Tran, DDS & Norman Trahos, DDS | Alexandria | 22305 | Cosmetic Dentistry, General Dentistry |
| Jill Bruno, DMD | Chevy Chase | 20815 | Orthodontia |
| Gerlein Orthodontics | Chevy Chase | 20815 | Orthodontia |
| Orchin Orthodontics | Washington | 20015 | Orthodontia |