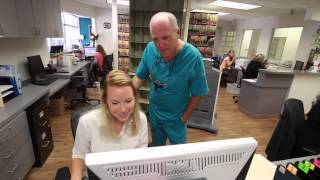 Best Dentists In Virginia Beach
Best Dentists In Virginia Beach
Virginia Beach Dentist Reviews
Finding a good, qualified dentist for yourself and/or family in Virginia Beach can often be very stressful, much like searching for a needle in a haystack. Aside from recommendations given to you by people you trust, the best way to find a dentist in Virginia Beach is through unbiased patient reviews of dentists. Many dentists advertise through channels like yellowpages and 1-800-dentist – you should bypass recommendations from those channels, since they are not real. Here are a list of quality dentists that we recommend for the Virginia Beach area.
Top Dentists in Virginia Beach
Smile Care Family Dentistry
At Smile Care Family Dentistry, we love making patients smile, whether through a routine dental cleaning, a cosmetic service, or restorative care. At our Virginia Beach office, you'll find a team of professionals dedicated to truly personalized care. During a consultation with us, Dr. Javeed will get to know you and your oral health needs. – smilecarefamilydentistry.com
J. Wesley Anderson, Jr., DDS
In Virginia Beach, VA, you'll be hard-pressed to find a dental practice that cares about their patients and their patients' families more than J. Wesley Anderson, Jr., DDS. Every decision we make is made with our patients in mind because our patients and their happiness with their smile is our number one priority. Dr. Anderson hired a team who knew what they were doing when it comes to carrying out dental services – and he made sure they were capable of doing it hospitably.- drwesleyanderson.com
Michael Fernandez Family Dentistry
Our priority is to deliver excellence in dental care to informed patients in a comfortable and convenient setting. Dr. Fernandez and Dr. Cox offer a full array of dental services to help you maintain healthy teeth.- michaelfernandezdds.com
Esparza Family Dentistry
We're dedicated to our patients, community, and each other. We love helping patients achieve their dental goals, and we go above and beyond to ensure that they do. We develop custom treatment plans, work with a network of specialists, and stick with patients from start to finish ensuring they get the results they desire. Our restorative services can meet a wide variety of dental needs, and Dr. Esparza works with a network of highly-rated specialists to ensure you always receive the quality dental care you expect and deserve. – esparzafamilydentistry.com
Dr. Randall Furman DDS
We want all our patients to be informed decision makers and fully understand any questions about dentistry in general or our practice. That's why we've developed a web site loaded with valuable information about dentistry and dental problems and dental treatments, from emergency dentistry to the finest cosmetic dentistry, teeth whitening, dentures and veneers. – lynnhavensmiles.com
Dr. Kevin Ellis
Located at the oceanfront, in Virginia Beach, Dr. Kevin Ellis has over 25 years experience specializing in cosmetic and restorative dentistry. In a gentle, friendly environment our staff is always eager to care for any dental needs, including tooth-colored fillings, crowns, bridges, dentures and tooth whitening. – gentledentistvirginiabeach.com
Dentistry of Virginia Beach
Dentistry of Virginia Beach can help you prevent disease through patient education and a comprehensive hygiene program. We offer a wide array of services including restorations, the treatment of dental infections and multiple options for the replacement of missing teeth and cosmetic smile enhancement. Our cutting-edge dental technology means a shorter recovery time for you. Treat your smile to the very best in dental care. Visit our Virginia Beach dental office today. – dentistryofvirginiabeach.com
Bay Colony Dentistry
We hope that this website will be a helpful resource for you in learning about dental care and our comprehensive treatment options. Our dentist and team take great pride in listening to you and will work with you to help create a treatment plan that maximizes both aesthetics and function so that you can maintain optimal dental health, improve your quality of life and enjoy a beautiful smile. – baycolonydentistry.com
Smile by Design
At Smile by Design, we do something that doesn't happen often at most other dental offices: we listen. We take the time to get to know our patients as people so we can create the most comfortable and fulfilling experience possible. Everything is done with a gentle touch and plenty of laughter along the way. Just because we provide truly high quality dental care doesn't mean we don't like to have fun at the office! – smilebydesignva.com
Beach Dental Center
At Beach Dental Center we pride ourselves in providing a comfortable, contemporary, and welcoming environment for all of our patients. We are a compassionate dental practice who is genuinely committed to you and your family's total dental health. Our goal is to provide every patient efficient, high quality care with the utmost regard for their comfort and satisfaction. – beachdental.com
Dr. Christopher Hooper
Dr. Christopher Hooper and his professional and experienced team can serve you and your family. He is known for helping with family dental care and also cosmetic care. He can provide services such as dental implants, veneers, porcelain crowns. – drhooper.com
Dr. Abbey Horwitz, DDS
Our experienced and talented dentistry team is committed to providing outstanding quality dental care, in a most compassionate manner. We are pleased to welcome you and your family to our dental practice. – abbeyhorwitzdds.com
Wernick Dentistry
Whether your dental needs are as simple as a complete exam and cleaning, as complex as a full-mouth restoration, or anything in between, we promise to provide you with exceptional care as we enhance the natural beauty and health of your smile. – wernickdentistry.com
Good Neighbor Dental
Dr. Timothy Johnston has been featured on Good Morning America, recipient of the Healthcare Heroes Award, 2015 and is the official Cosmetic Dentist to the Miss. and Mrs. Virginia Pageant. – goodneighbordental.com
Seaside Dentistry
It is our mission to educate and provide our patients with the best dental care in Virginia Beach. For that reason, we've designed this website to provide you with all of the important information you need to make healthy decisions about your teeth and gums. We encourage you to browse our office page, service details and patient education library whenever you have a question about our practice or your oral health. – seasidedentistryvb.com
Hendricks Family Dentistry
Our entire team is dedicated to providing you with the personalized, gentle care that you deserve. Part of our commitment to serving our patients includes providing information that helps them to make more informed decisions about their oral health needs. This website is a resource we hope you'll find both useful and interesting. – hendricksfamilydentistryvb.com
Hampton Roads Center for Cosmetic Dentistry
As your Virginia Beach dentist, Dr. Morgan offers comprehensive dental services that enhance the wellness of your whole family. By combining esthetics with function and health, we can help you achieve all of your smile goals. – hrccd.com
Hosek Dentistry
Our goal is for you to understand the current condition of your mouth, understand what options are available, and the final treatment is mutually agreed upon. We do not sell dentistry but educate you on what dental technology offers, we make recommendations, and a joint decision determines your dental future. – hosekdentistry.com
Morgan & Haupt Dentistry
Morgan & Haupt Dentistry knows you have many dental practices in Virginia Beach to choose from. We set ourselves apart by doing all we can to make every dental visit a low-stress, highest-quality dental care experience for you. – morganhauptdentistry.com
Absolute Dental Care
Everybody deserves excellent dental health; that is our philosophy here at Absolute Dental Care, and our goal is to provide a comprehensive array of treatments for every member of your family in a comfortable, inviting atmosphere. – michaelfolckdds.com
The Foleck Center
We are a dental practice devoted to restoring and enhancing the natural beauty of your smile using conservative, state-of-the-art procedures that will result in beautiful, long lasting smiles! – thefoleckcenter.com
Gentle Dental Center
Whether your dental needs are a complete exam and cleaning, a full-mouth restoration, or anything in between, we promise to provide you with exceptional care as we enhance the natural beauty of your smile. Below are just some of the many procedures and services we regularly provide to our patients – with a gentle touch, and stunning results. We are proud to provide the highest quality of care to our Virginia Beach dentistry patients! – gentledentalcenter.com
Dolenuck Dentistry
Here at Dolenuck Dentistry, we are focused on giving you wonderful experience, friendly staff, and a state-of-the-art facility. We are determined to give you a fantastic experience and an amazing smile! Dr. Richard Dolenuck and our team provide high quality dentistry in a comfortable, welcoming environment. – dolenuckdentistry.com
Smile Center
Since opening the Smile Center in 1988, we have dedicated ourselves to providing the highest quality dental care in a safe and comfortable environment. Under the care of our dentists, you can rest assured that you and your teeth will receive the best possible treatment. – thesmilecenter.info
Coastal Cosmetic Dentistry
Led by Dr. Cappy Sinclair, Coastal Cosmetic Dentistry offers comprehensive dentist services and personal attention that help set us apart from other dentists in Chesapeake and Virginia Beach. – smilevabeach.com
Children's Dentistry & Orthodontics!
As specialists in pediatric dentistry and orthodontics, we have the knowledge, training, and team to properly address your child's pediatric dental and orthodontic needs in a warm and caring environment. Our office has been providing the Tidewater area of Virginia Beach and Chesapeake with pediatric dental services for more than 40 years! – wemakesmilesva.com
Independence Dental Care
At Independence Dental Care, we designed our office with our patients in mind. By combining a calm atmosphere with the latest technology, we have created a place where patients receive the level of dental care they need and deserve. The moment you walk in our front door, our team will make you feel comfortable, secure and well cared for. – independencedentalcare.com
Partners in Dental Health
At Partners in Dental Health we provide family, cosmetic, holistic and implant dentistry. Our Dental Offices in Virginia Beach and Norfolk are modern and offer a comfortable atmosphere for the whole family. – partnersindentalhealth.com
Landstown Dental Care
At Landstown Dental Care, we designed our office with our patients in mind. By combining a calm atmosphere with the latest technology, we have created a place where patients receive the level of dental care they need and deserve. The moment you walk in our front door, our team will make you feel comfortable, secure and well cared for. – landstowndentalcare.com
Norfolk Dental Care
We are dedicated to providing the Norfolk area with the highest quality of dental services for all your oral health needs. We understand that visiting the dentist can be stressful, so we have designed our facility and procedures with your comfort and ease in mind. – norfolkdentalcare.com
Implant King DDS
Virginia Beach dentist, Dr. Christopher King, DDS, and his staff place a premium on comfort and convenience. We numb without a needle using dental jet technology. We cater to fearful patients by offering several sedation methods. We schedule your visit at a time that is convenient to you. – implantkingdds.com
Center for Restorative, Cosmetic, and Implant Dentistry
Enjoy the benefits of excellent dental care when you join our dental family at the Center for Restorative, Cosmetic, and Implant Dentistry. We have three locations to serve you in the Hampton Roads/Tidewater area, including our offices in Great Bridge, Greenbrier and Virginia Beach. Our goal is to provide you and your family with superior dental care services in a comfortable, friendly atmosphere. – patelewisdentistry.com
Bayside Implant and General Dentistry
Bayside Implant and General Dentistry is your dental home for restoring and maintaining a beautiful, comfortable and healthy smile. We welcome patients of all ages to our dentist office. Dr. Brent Moses and our staff offer personal, patient focused dental care that is tailored to the needs and goals of each individual. – myvabeachdentist.com
Family and Cosmetic Dentistry VA
We're a family practice – sister and brother working together to bring you the most advanced procedures and breakthrough techniques to ensure optimal dental health for every member of your family, at every stage of development. – anicesmile.com
London Bridge Smiles
Drs. Alan Kessler and Tiffany Foster-Kessler offer comprehensive, personalized dental care to provide our patients with beautiful smiles. We maintain an open, inviting atmosphere at our practice, and take the time to build personal relationships with each patient we meet. – londonbridgesmiles.com
Beach Kids Dental
Our practice has been serving the Hampton Roads community with professional pediatric dental care since 1981. Dr. Jessica Clark joined the practice in 2014. We provide specialized dental care for infants, children, teens and individuals with special needs. Our goal is to maintain a lifetime of healthy smiles and that begins with a child's very first tooth. At our office you can expect to find a comfortable, fun and clean environment that provides the most comprehensive care for your child and family. – beachkidsdental.com
Sandbridge Family Dental Care
The dentists, hygienists, and technicians here at Sandbridge Family Dental Care have the education and experience to meet all your oral health care needs. We are dedicated to maintaining the highest quality of dental care through on-going training and continuing education in the latest techniques and equipment. – sandbridgefamilydentalcare.com
Atlantic Dental Care
At Dr. Evelyn Luma's dental office in Virginia Beach, VA, your smile is our top priority! Our team is dedicated to creating a personalized experience and provide the gentle care that you deserve. We are a dental practice devoted to restoring and enhancing the natural beauty of your smile using conservative, state-of-the-art procedures that will result in beautiful, long lasting smiles. – drluma.com
Schrumpf & Herman Family Dentistry
Dr. Schrumpf and Dr. Herman take a holistic approach to dentistry to ensure that smiles look beautiful and function harmoniously. The doctors schedule one to two hours of their time with all new patients to thoroughly evaluate, diagnose, and explain findings. Our team approach to dental care increases the dental IQ of our patients. – schrumpfdds.com
Ideal Smiles Dentistry
Welcome to Ideal Smiles Dentistry! We are conveniently located in the heart of Virginia Beach close to the town center. At Ideal Smiles Dentistry, we offer high standard of excellence in personalized dental care. – idealsmilesdentistry.com
Dag Zapatero, DDS, MAGD
We understand patients come to us with unique problems and concerns, and so we individualize your treatment to fit your needs, wants, and desires. Whether you are a new patient looking for a dental practice, or been coming to our office for decades we will always put your interest before ours. We are a privately owned single doctor practice, which emphasizes creating relationships and dental excellence. – dagzapatero-dds.com
Business Results 1 - 10 of 340
Cosmetic Dentists, General Dentistry, Oral Surgeons
879 Lynnhaven Pkwy, Ste 109, Virginia Beach, VA 23452
Michael Fernandez Family Dentistry
General Dentistry, Cosmetic Dentists, Pediatric Dentists
520 S Independence Blvd, Ste 102, Virginia Beach, VA 23452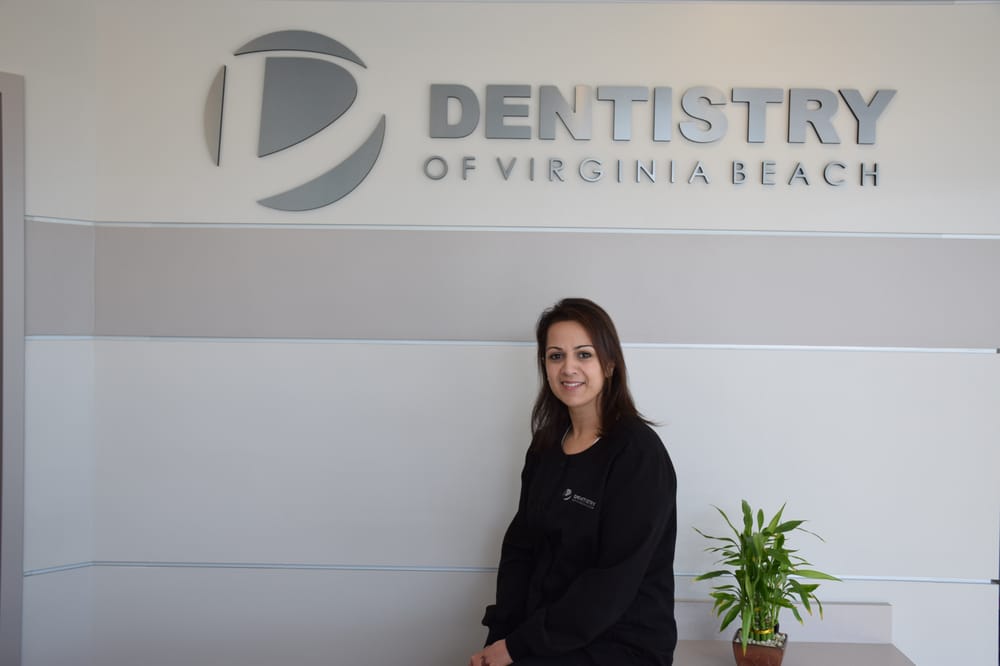 Dentistry of Virginia Beach
General Dentistry, Cosmetic Dentists
1805 Colonial Medical Ct, Virginia Beach, VA 23454
General Dentistry, Cosmetic Dentists
200 Grayson Rd, Ste 100, Virginia Beach, VA 23462
Princess Anne Center for Dental Arts
General Dentistry, Cosmetic Dentists
2484 N Landing Rd, Virginia Beach, VA 23456
Konikoff Dental Associates Shore Drive
Cosmetic Dentists, General Dentistry, Endodontists
2829 Shore Dr, Ste 100, Virginia Beach, VA 23451
Abbey Horwitz, DDS - The Art of Dentistry
General Dentistry, Cosmetic Dentists, Periodontists
2142 Great Neck Sq, Virginia Beach, VA 23454
General Dentistry, Cosmetic Dentists
1932 Kempsville Rd, Ste 101, Virginia Beach, VA 23464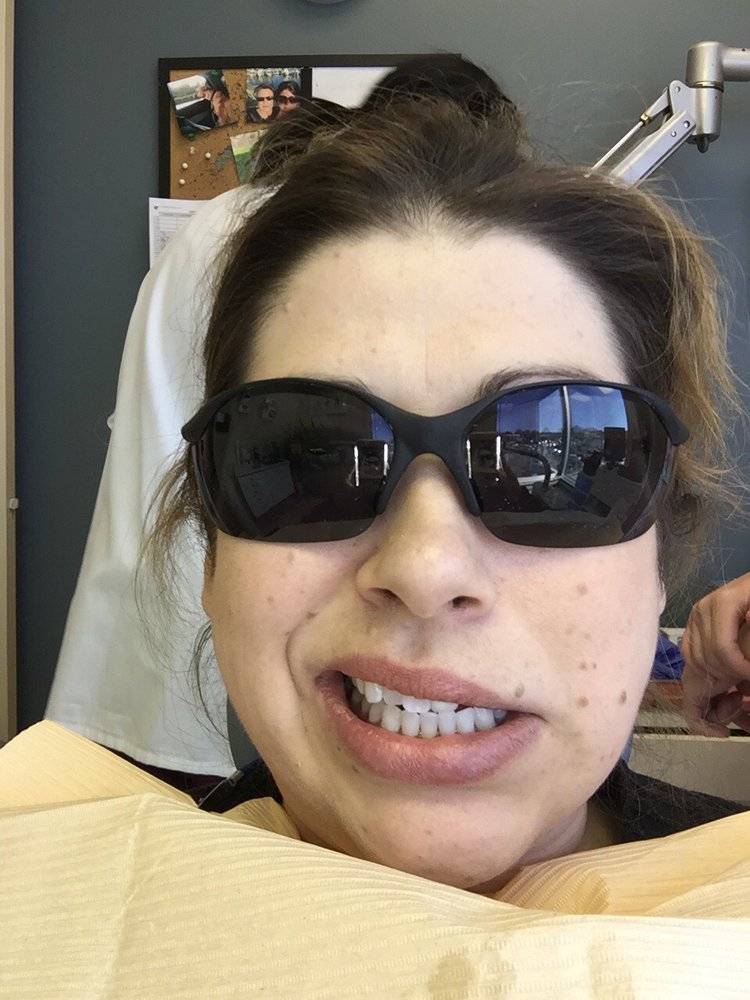 Cosmetic Dentists, General Dentistry, Pediatric Dentists
281 Independence Blvd, Ste 210, Virginia Beach, VA 23462
General Dentistry
1515 Lynnhaven Pkwy, Virginia Beach, VA 23453