Best Dentists In Seattle
Best Dentists In Seattle
Seattle Dentist Reviews
Finding a qualified dentist for yourself and your family in Seattle can often be very stressful, like searching for a needle in a haystack. Aside from recommendations given to you by people you trust, the best way to find a dentist in Seattle is through unbiased patient reviews of dentists. Many dentists advertise through channels like yellow pages and 1-800-dentist – you should bypass recommendations from those channels since they are not real. Here is a list of quality dentists we recommend for the Seattle area.
Top Dentists in Seattle
From general to cosmetic dentistry, these dentists have the expertise and experience to help you achieve the perfect smile. Whether you need a routine checkup or a more complex procedure, you can rest assured that you'll be in good hands. These dentists use the latest technology and techniques to ensure you get the best results possible. From preventive care to restorative treatments, these dentists can provide the care you need to keep your teeth and gums healthy. So if you're looking for a top-notch dentist in Seattle, you can be sure that you'll find one that can meet your needs.
Roosevelt Dental
6417 Roosevelt Way NE #206, Seattle, WA 98115; (206) 524-6100

At Roosevelt Dental, our mission is to provide you and your family with the highest quality dentistry in a caring, comfortable, and professional environment. We strive to connect with our patients and develop a unique relationship with them. This carries over into our services, and we will work to provide specialized treatment for each person. – rooseveltdental.com
Advanced Aesthetic, Restorative, and Family Dentistry
1501 4th Ave #312, Seattle, WA 98101; (206) 292-9900

Welcome to our Advanced Aesthetic, Restorative, and Family Dentistry practice. Our office welcomes new patients, offering general dentistry for families and advanced restorative dentistry for more complex dental problems. From comprehensive evaluation to tooth implant to complete arch restoration, Dr. Bell can give dramatic results, restoring your mouth to health. – ianbelldds.com
Brookside Dental
13715 Bel-Red Rd, Bellevue, WA 98005; (425) 643-2818

We believe (and our patients agree) that you should look for a dentist with your best interests at heart and who backs it up with a distinguished record of experience. Dr. Cynthia Pauley meets that criterion. Her impeccable background, training, and reputation reflect her dedication to dental excellence. Experts throughout the community recognize Dr. Cindy's commitment and active efforts in providing the best dental care – a genuine smile genius. – brooksidedental.com
Capitol Hill – Montlake Dentistry
901 19th Ave E, Seattle, WA 98112; (206) 621-1233

At Capitol Hill – Montlake Dentistry, patients of all ages receive dental care in a professional, compassionate, and comfortable atmosphere. Dr. Chin treats adults and children as young as one and currently accepts new patients. – drhenrychin.com
Sage Family Dentistry
11304 8th Ave NE, Seattle, WA 98125; (206) 362-6677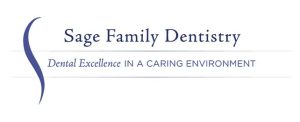 At Sage Family Dentistry, our team's priorities are simple – we want to treat people well whenever they're here. Developing warm relationships through our care is essential to us, and we will work hard to create a comprehensive treatment plan that addresses your dental concerns, your needs, and the goals you have for your smile. – sagefamilydentistry.com
Seattle General Dentistry
2101 North 34th Street 160, Seattle, WA 98103; (206) 632-0675

Dr. Lewis' use of the latest advances in dental technology—including digital x-rays, mercury-free fillings, sedation, and implant dentistry—will help you and your family maintain beautiful smiles for a lifetime. Best of all, Dr. Lewis takes the time to get to know every patient one-on-one, helping you make informed choices about your dental health. – seattlegeneraldentistry.com
Seattle Specialty Dentistry
Medical Dental Building, Suite 1438, 509 Olive Way, Seattle, WA 98101; (206) 682-3383
We strive to create beautiful, healthy, lasting smiles at Seattle Specialty Dentistry. We want to make our patients look and feel good throughout every phase of their treatment. That means creating a calming, comfortable atmosphere and inspiring confidence. From the first visit to the final result, we want our patients to feel confident that they chose the right place for their dental care. – seattledentistry.com
LeCuyer and Amato Dentistry
1101 Madison St Suite 1230, Seattle, WA 98104; (206) 626-5400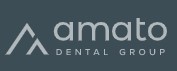 Our Capitol Hill dentist team is well-established, so it resembles a family. For more than 30 years, we have been extending this bond to all of our patients by getting to know them as individuals and,d at the same time providing stellar customer service. These solid and lasting partnerships allow us to cater to your specific needs while you enjoy a friendly, relaxing, and positive office atmosphere. Couple that with our dedication to learning the latest dental techniques, and we have a recipe for excellent oral health care. – lecuyeramato.com
Dr. Christine Kirchner DDS
6451 Fauntleroy Way SW, Seattle, WA 98136; (206) 938-4540

Dr. Kirchner is a board member and elected Delegate to the Washington State Dental Association. She works to meet the dental needs of our entire community. As a top Seattle, WA dentist, Dr. Kirchner keeps current on dental techniques and issues through her memberships in the American Academy of Cosmetic Dentistry, the Premier Study Club, and the Seattle TMJ Study Club. Dr. Kirchner then implements her extensive continuing education into the exceptional West Seattle dental care she provides patients. – christinekirchnerdds.com
Northgate Smiles
11066 5th Ave NE #208, Seattle, WA 98125; (206) 362-1516
At Northgate Smiles, we aim for quality care that makes you smile! We also belong to multiple dental studies groups, stay current on the latest techniques, and represent more than five decades of combined experience. Using leading materials and state-of-the-art technology, we deliver advanced care painlessly while you relax. As proud mothers, we welcome children to our friendly office in Seattle. – northgatesmiles.com
Aesthetic Smiles
411 Strander Blvd Suite 205, Tukwila, WA 98188; (425) 656-9025

Our approach as a general and cosmetic dentist in Seattle focuses on how we can help you and your smile. Dr. Kollia started Aesthetica Contemporary Dentistry so the people of Seattle could benefit from a new type of modern care. She has carefully designed our practice to balance patient comfort with superior healthcare. – aestheticasmiles.com
Oak Tree Dental
10004 Aurora Ave N Suite 14, Seattle, WA 98133; (206) 363-4300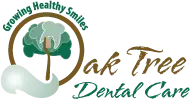 At Oak Tree Dental in Seattle, we know one thing for sure. Everybody has different dental care needs. To ensure you'll have a lifetime of dental health, we're happy to offer personalized dental services to all our clients. – oaktreedentalcare.com
Charles R. Young, DDS
600 University St #800, Seattle, WA 98101; (206) 583-0550

We want to welcome you to our dental practice. We will give you the personalized attention you deserve and the convenience of our Downtown Seattle location for your busy life. Dr. Young and his dental team are well-trained in the most modern and advanced techniques to give you a smile you want and keep it shining.- charlesyoungdds.com
Smile Ballard
5350 Tallman Ave NW Suite 410, Seattle, WA 98107; (206) 784-6310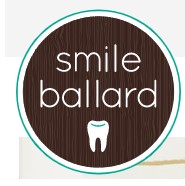 Our team at Smile Ballard is here to serve you. From our excellent doctors to our hygienists and front desk staff, you will be surprised at how much you enjoy your dental appointments with us. We go out of our way to ensure that we can provide you with a first-rate experience and the highest quality dental care. – smileballard.com
Queen Anne Dentistry
1911 Queen Anne Ave N, Seattle, WA 98109; (206) 284-3780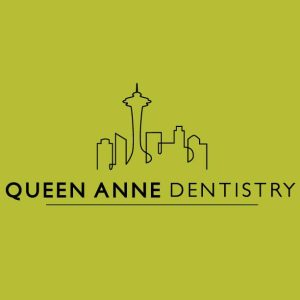 We provide state-of-the-art, comprehensive dentistry in a relaxed and caring environment at Queen Anne Dentistry. Dr. Arndt has been practicing on Queen Anne for more than 20 years. Queen Anne Dentistry is a cosmetic and family dentistry practice, and we understand that you want the best for your children and yourself! – dentistryonqueenanne.com
Advanced Dentistry at Century Square
1501 4TH AVE #312 SEATTLE, WA 98101: (206) 292-9900

At Advanced Dentistry at Century Square, we believe in a comprehensive, patient-centered approach to dental care. Oral health plays a significant role in general health, and our focus is on health. The other goals of treatment are good function and optimal aesthetics. – advanceddentistryatcenturysquare.com
Sound Dentistry Seattle
600 University St, Suite 818 Seattle, WA 98101: (206) 467-8300

The team of Dr. Waind and Dr. Lee cares deeply about your preventative and continuing oral health! We employ a broad range of technology, years of expertise, and good old-fashioned care and compassion to ensure that we optimize your patient experience and long-term oral health for you and your family throughout your lifetime. – sounddentistry.com
Dr. Thomas McKenny DDS & Associates
509 Olive Way Suite #1640 Seattle, WA 98101: (206) 682-3135
With a history of excellence beginning in 1962, our office is dedicated to outstanding service and care for all patients in Seattle, WA. Since D.R. McKenny joined our practice in 199 and D.R. Sirisha in 2015, they have continued our mission to help patients achieve excellent oral health and transform their smiles for a lifetime. We believe that our patients deserve nothing but the best! Dr. McKenny, Dr. Sirisha, and our team stay up-to-date with the most current available dental treatments and materials. – dentaltom.com
Wallace & Solhaug Family Dentistry
3221 Eastlake Ave E. #130 Seattle, WA 98102: (206) 633-5100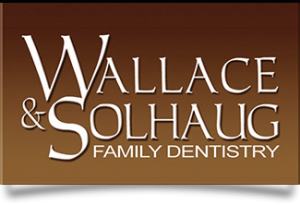 At Wallace & Solhaug Family Dentistry, we want you to feel relaxed and completely in control of your treatment experience. We realize the dentist-patient relationship is based on trust, and we intentionally build that trust with all our clients. We work with you to secure the best treatment you desire as we strive to honor your agenda for your dental health. – wallacesolhaug.com
Brush Dental
909 NE 45th St. Seattle, WA 98105: (206) 208-6413

Our friendly, dedicated, and energetic team is committed to working with you and your family to create a positive experience every time you visit our practice. We welcome you with warm smiles to our practice! We offer a variety of dental services for our patients… From the 'little ones' into old age, monitoring your oral health is essential! – brushseattle.com
Anoosh Afifi MS DDS
600 Broadway Suite 500, Seattle, WA 98122: (206) 323-9000

At the office of Anoosh Afifi MS DDS, we offer our patients in the Seattle, Capitol Hill, and First Hill communities customized dental care with one-on-one attention in a friendly and relaxing environment. Our patients can take advantage of comprehensive implant, cosmetic, and reconstructive dental treatments all under one roof. With a state-of-the-art facility, we can provide the best dental care possible with results that exceed your expectations. If you are looking for a First Hill Seattle cosmetic dentist, look no further! – anooshafifidds.com
Dental Care Seattle
600 Broadway, Suite 330 Seattle, WA, 98122: (206) 325-0166

Feeling good when you smile is a true asset. At Dental Care Seattle, cosmetic dentistry by our doctors can offer you a head-turning smile. Sometimes just a few minor changes make all the difference. In other cases, you may want to address many teeth. Bring us your concerns, and our doctors can plan your ideal smile. – dentalcareseattle.com
Theron Baker DDS
509 Olive Way #1538 Seattle, WA 98101: (206) 701-9043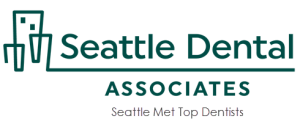 At Theron Baker DDS, we know that going to the dentist is usually one of the last things you want to do, yet when you visit our downtown Seattle-based dentist office, we aim to make your visit as calm and comfortable as possible. By combining our technologically advanced dental care with our relaxing atmosphere, you can rest assured that you will be well taken care of. – theronbaker.com
Seattle Pediatric Dentists
4500 Sandpoint Way NE Seattle, Washington 98105: 206.525.4777

Your child's appointment will be comfortable and enjoyable because of the extensive training our team has received and the relaxed environment that we have created. We cultivate a relationship with each of our patients, ensuring better children's dental care and turning a visit with our doctors and team into a holiday between friends. Our team members look forward to enjoying a long-term relationship with you and your children. – seattlepediatricdentists.com
Greenlake Family Dentistry
4230 Stone Way North Seattle, WA 98103: (206) 633-3686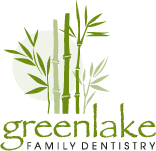 Since 1992, Drs. Dominic Lee and Laura Konen have provided quality dental services in a warm and friendly atmosphere. You can rest at ease knowing that our doctors and staff will always go the extra mile to ensure you have optimal dental health care. – greenlakefamilydentistry.biz
Elliott Bay Dental
945 Elliott Avenue West #212 Seattle, WA 98119: (206) 812-7957

A healthy smile makes all of life's experiences that much more enjoyable. Whether you're interviewing for a new job, socializing with friends, or sitting down to a delicious meal – a healthy, beautiful smile enhances the way you feel about every experience. This makes your choice of dentist an important one! – elliottbaydental.com
Dr. Tina Fujii DDS
1415 South Cloverdale Street, Seattle WA 98108: 206.762.2337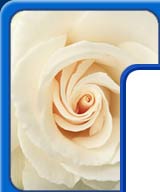 Dr. Tina's Fujii's treatment philosophy is to provide our patients with the latest dental treatment and the best materials available. She is dedicated, experienced, and very caring toward her patients. – drtinafujii.com
Seattle Dental Studio
600 University St. Suite 820 Seattle, WA 98101: (206) 467-8302

At Seattle Dental Studio, we love the confident smiles that walk out the door. Life's just a little better that way. Step into our serene space, and you'll find a friendly staff that gives you at least a dozen reasons to smile. We blend wellness, technology, and advanced skills, all wrapped in a genuine, compassionate vibe. – seattledentalstudio.com
Seattle Kids Dentistry
945 Elliott Ave W, Suite 101 Seattle, WA 98119: 206-743-8660

Seattle Kids Dentistry believes every child is unique and should get personalized dental care in a kid-friendly environment, along with the inspiration and education needed to maintain a lifetime of excellent dental health. Our team is here to ensure you and your child's experience is incredible, and we look forward to creating beautiful smiles… one family at a time. – seattlekidsdentistry.com
Fremont Dental
3601 Fremont Ave. N., Suite 400, Seattle, WA 98103: 206-675-0366

Fremont Dental, the office of Dr. Lisa Park and Dr. Simone Kim, is a distinguished dental care provider conveniently located in Seattle, Washington. Our highly qualified team of experienced professionals will work to create an individualized treatment plan specifically designed to address your unique needs. We utilize state-of-the-art technology to ensure that each of our patients receives superlative care that is both efficient and effective. – fremontdental.com
Jayne & Kois Dentistry
1119 4th Ave. Seattle, WA 98101: (206) 623-4400

At Jayne & Kois Dentistry, our investments in facilities, training, education,n, and technology are only as good as those that deliver your comprehensive care. Our doctors' specialized training and experience enable them to provide the most current surgical procedures using the most advanced and proven dental technologies. – jaynedds.com
Linda Fukuda Family Dentistry
8119 Greenwood Ave. North, Seattle, WA 98103: (206)784-4800

We are a friendly, caring, affordable dental practice in Seattle's Greenwood/Phinney neighborhood. Our office has provided quality dental care to individuals, families, and children for over 30 years. – lindafukudadds.com
Affinity Contemporary Dentistry
123 2nd Avenue South #110 Edmonds, WA 98020: 425-776-5213

At Affinity Contemporary Dentistry, your dental health and comfort are our top priority. Our state-of-the-art Edmonds dental facility allows us to deliver current dental services with a human touch. – affinitydentistry.com
Wallingford Smiles
2507 N 45th St. Seattle, Washington 98103: (206) 633-4035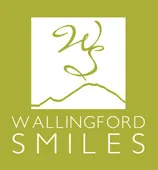 Prosthodontist is one of the nine dental specialties approved and recognized by the American Dental Association. A prosthodontist is a specialist with a skillful background in diagnosis, comprehensive treatment planning, rehabilitation, and maintenance of oral function, esthetics, and health of clinical missing and damaged teeth. – wallingfordsmiles.com
Green & Pietsch Family Dentistry
7030 35th Avenue NE, Seattle, WA 98115: (206) 523-1000


Drs. Richard Green and Nassim Pietsch work together as a team to help our patients achieve and maintain beautiful, healthy smiles that will last for many years! Our doctors have nearly 50 years of experience providing comprehensive general and cosmetic dentistry to patients of all ages. Our goal is to provide a caring, whole-body approach to dental care. – wedgwooddentistry.com
Seattle Sound Dental
509 Olive Way Suite 1024 Seattle, WA 98101: 206-623-7296

Today's advanced dental treatments and materials can give you a healthier, more complete smile that lasts a lifetime. Your Seattle, WA dentist, Dr. Tanner, can help revitalize and maintain your teeth and gums, giving you a smile you've always wanted. – seattlesounddental.com
Heavenly Smiles
6610 208th St SW Lynnwood, WA 98036: (425) 774-5596
At Heavenly Smiles, Dr. Nichole Martin, a top dentist in Lynnwood, WA, knows your comfort, safety,y, and health are paramount. Every patient of Heavenly Smiles is treated with individual attention, personal service, and gentle care. Our modern technologies and techniques, such as soft tissue lasers, high-quality crowns, and take-home teeth whitening kits, provide you the tools you need for a beautiful, healthy smile that lasts a lifetime. – nicholemartindmd.com
Business Results 1 - 10 of 2000
Thomas McKenny, DDS & Associates
General Dentistry, Cosmetic Dentists
509 Olive Way, Ste 1640, Seattle, WA 98101
8 to 8 Dental - Capitol Hill
General Dentistry, Oral Surgeons, Cosmetic Dentists
220 Broadway E, Seattle, WA 98102
General Dentistry, Cosmetic Dentists, Periodontists
822A NE Northgate Way, Seattle, WA 98125
New32 Aesthetic & Family Dentistry
Cosmetic Dentists, General Dentistry
4915 25th Ave NE, Ste 107, Seattle, WA 98105
General Dentistry, Cosmetic Dentists
509 Olive Way, Ste 1653, Seattle, WA 98101
Cosmetic Dentists, General Dentistry, Endodontists
724 Denny Way, Seattle, WA 98109
Downtown Seattle Dentists
General Dentistry
509 Olive Way, Seattle, WA 98101
Cosmetic Dentists, General Dentistry, Endodontists
8540 1st Ave NW, Ste 8, Seattle, WA 98117
General Dentistry
88 Spring St, Ste 100, Seattle, WA 98104
General Dentistry
133 Queen Anne Ave N, Seattle, WA 98109

Reviews of Dentists in Seattle, WA
If you're looking for a dentist in Seattle, you're in luck! Seattle is home to some of the best dentists in the country, and the reviews are in to prove it. Many patients have also commented on the friendly and welcoming atmosphere of the offices, with staff members always going the extra mile to make sure their patients feel comfortable and at ease. In addition, Seattle dentists are known for their affordability, with many offering discounts and payment plans to ensure everyone can get the dental care they need. With so many positive reviews, it's no wonder that Seattle dentists are so highly sought after.