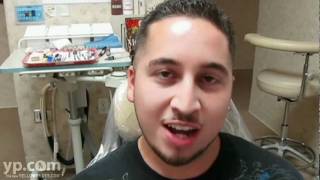 Best Dentists In Sacramento
Best Dentists In Sacramento
Sacramento Dentist Reviews
Finding a good, qualified dentist for yourself and/or family in Sacramento can often be very stressful, much like searching for a needle in a haystack. Aside from recommendations given to you by people you trust, the best way to find a dentist in Sacramento is through unbiased patient reviews of dentists. Many dentists advertise through channels like yellowpages and 1-800-dentist – you should bypass recommendations from those channels, since they are not real. Here are a list of quality dentists that we recommend for the Sacramento area.
Top Dentists in Sacramento
Midtown Dental
2831 G Street, Suite 100 Sacramento, CA 95816: (916) 441-5800
Dentists at Midtown Dental specialize in a wide variety of dental procedures, yet they are friendly and always take care of all your general dentistry needs. At Midtown Dental, we are committed to being an extraordinary team that treats every patient as family. Our dedicated doctors and team are truly passionate about health care and delivering exceptional service. – midtowndentalsacramento.com
DiTomasso Dental
2619 J. St. Sacramento, CA 95816: (916) 443-5677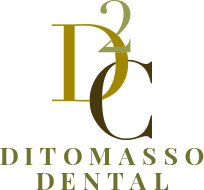 Your oral health is important to your smile. Keeping your teeth free of decay and preventing any potential problems is essential to maintaining the best oral health. We'll be happy to help you develop great hygiene practices, and discuss lifestyle changes which can affect your teeth and gums. Prevention is the best way to be proactive about the health of your mouth, including your gums. Early intervention can eliminate larger complications that require more advanced, and often more costly treatments. Our common procedures are the dental services many of our patients find effective, and are the most popular treatments we perform. – ditomassodental.com
Stonebrook Dental
911 Howe Avenue Sacramento, CA 95825: (916) 866-8955

We offer comprehensive dentistry under one roof so that patients can experience trusted and expert care without having to visit multiple offices. We take great pride in our ability to render state-of-the-art dental services available to all of our patients. With a dedicated staff and expert team of dental professionals, we work hard to answer questions fully and offer recommendations for the best possible outcomes. – stonebrookdental.com
Alhambra Dental Plaza
1430 Alhambra Blvd Suite 100, Sacramento, CA 95816: (916) 455-3247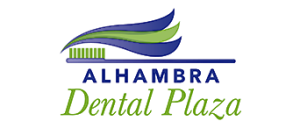 Whether your dental needs are a complete exam and cleaning, a full-mouth restoration, or anything in between, we promise to provide you with exceptional care as we enhance the natural beauty of your smile. Below are just some of the many procedures and services we regularly provide to our patients – with a gentle touch, and stunning results. Your smile is our first priority, and we'll give you something to smile about. – alhambradentalplaza.com
Eric Grove, DDS and Kendall Homer, DMD
9216 Kiefer Blvd. Suite 5 Sacramento, CA 95826: 916-363-9171

Our dentists share a common philosophy. They are kind and gentle dentists who share passion for their work, staff and their dental patients. They demonstrate a true desire to provide honest dental advice and fair value for top-quality dental care. Dr. Homer and Dr. Grove take the time to get to know you, understand your needs and to talk with you to make you comfortable with your treatment decisions and procedures. – grovehomerdentists.com
Smiles Dental Studio
4410 Duckhorn Dr., Suite A, Sacramento, CA 95834: (916) 575-7536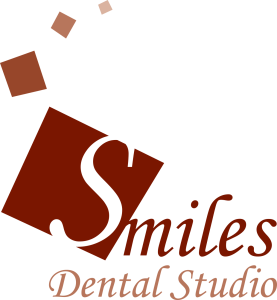 We, at Smiles Dental Studio in Sacramento CA, know that going to the dentist is not usually on the top of the list of "favorite things" for most people, so we strive to make your dental care visits as comfortable and convenient as possible. We are proud to provide both general and cosmetic dentistry services as well as orthodontics. – smilesdentalstudio.com
Miyasaki Dental
1428 U St, Sacramento, CA 95818: (916) 442-8911

For over 55 years our office has been recognized as having the best dentists in Sacramento! We take great pride in offering our patients a variety of services ranging from toothaches to perio maintenance to veneers and implants. – miyasakidental.com
East Sac Dental
1273 32nd Street Sacramento, CA 95816 : (916) 452-7874

A standard of excellence in personalized dental care enables us to provide the quality dental services our patients deserve. We provide comprehensive treatment planning and use restorative and cosmetic dentistry to achieve your optimal dental health. Should a dental emergency occur, we make every effort to see and care for you as soon as possible. – eastsacdentalcare.com
D2O Dental
1816 L Street Sacramento, CA 95811: 916 442 7000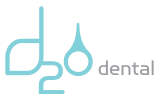 At D2O Dental, we take a comprehensive approach to your oral health, your needs and how it fits into your overall life. We believe that each patient deserves a healthy, beautiful smile and a trained team that delivers high quality, compassionate care. Our patients are treated in a spa-like tranquil setting and have access to unique services and amenities to make their stay as relaxing as possible. From common problems to advanced, complex care needs, our skilled team works with each patient to help them reach and maintain their optimal oral health. – d2odental.com
Peter Ly DDS
7500 Elsie Ave. Ste. 110 Sacramento, CA 95828: (916) 399-9910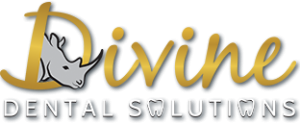 Our mission is simple, yet contains many components. First and foremost, it is our goal to provide the Sacramento community with the best dental care possible, while paying special attention to the individual needs of our patients, and to patient education. We have several goals in place to meet those lofty achievements. – peterlydds.com
Blossom Dental Wellness
7600 Greenhaven Dr #301, Sacramento, CA 95831: (916) 422-3991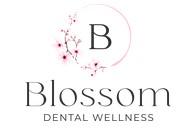 Blossom Dental Wellness welcomes you! Our skilled dentists and staff provide complete dental treatment to ensure that you have a healthy, attractive smile for the rest of your life. We endeavor to deliver high-quality care in a warm, friendly environment, and we provide a variety of specialist procedures such as implant dentistry, dentures, and orthodontics. Our services are accessible in the following languages: Spanish, Tagalog, and Vietnamese. Make an appointment with Dr. Novan Nguyen now to learn more about dental treatment in Sacramento, California, and the neighboring communities of East Sacramento, Elk Grove, Midtown, and Pocket/Greenhaven.
Dr Amy Woo DDS
2627 K St, Sacramento, CA, 95816: (916) 443-8955

Sacramento CA Dentists Amy M. Woo, DDS, Kristine E. Balcom, DDS, Kelly A. Brewer, DDS, and Patricia Murphy, DDS. practice a full scope of general and cosmetic dentistry with expertise ranging from porcelain veneers to dental implants, crowns and bridges. – dramywoo.com
Galleria Smiles Designs
508 Gibson Dr. Suite 190 Roseville, CA 95678: (916) 532-1635

Galleria Smiles Designs is located in Roseville, California and Arden Arcade Family Dentistry is located in Sacramento, California. Both of Dr. Vu's practices are devoted to restoring and enhancing the natural beauty of your smile using conservative, state-of-the-art procedures that will result in beautiful, long lasting smiles. – galleriasmiledesigns.com
Arden Executive Dental
3000 Arden Way Suite #4 Sacramento, CA 95825: 916-481-4051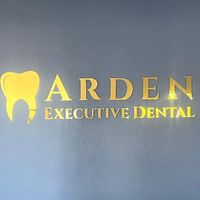 Our Sacramento dental office is proud to provide family dentistry and aesthetic dental services to help your smile look and feel its best. Dr. Amini and her team welcome patients of every age, whether you need a routine cleaning or a complex restoration. We're here to help you enjoy a healthier smile at every age. – ardenexecutivedental.com
Rosa Dental
3000 L St. Sacramento, CA 95816: 916-456-4000

Rosa Dental of Sacramento provides all of our patients with the most up-to-date dental services. We treat general dental needs, including those of children; we also teach our patients preventative dental care. We regularly do mouth restorations to renew your dental health and cosmetic work to restore your smiles. – rosadentalsacramento.com
Yee Dental Care
707 J Street, Sacramento, CA 95814: (916) 443-8701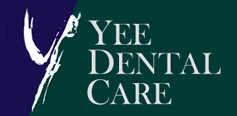 We are conveniently located in the heart of Downtown Sacramento. Whether you need a cleaning, composite fillings, porcelain veneers, dental implants dentures or anything in-between our staff provides a comfortable, clean and professional environment to meet all your dental needs. – yeedentalcare.com
Studio 1 Dental
87 Scripps Dr. Ste. 314 Sacramento, CA 95825: 916.567.0900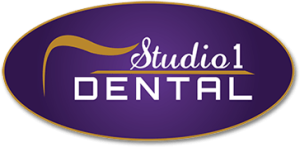 Our team of hand-selected professionals makes Studio 1 Dental special. Our team works together in friendship and genuine cooperation to brighten the day for each patient. Our patients often comment on this difference, and many once-fearful patients have told us they love coming to the dentist now. We welcome you to contact our dental office in Sacramento, California, today to learn more about us and to schedule your next visit with our dentist, Dr. David J. Berg. – drdavidberg.com
Sac Smile Design
3840 Watt Ave., Bldg D Sacramento, CA 95821 (temp location): (916) 929-9222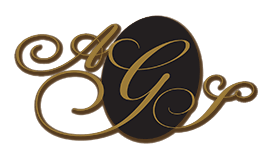 Our excellent Sacramento dental work happens because of the hard work and dedication of our team. We treat each patient as an honored guest. Our team will take the time to get to know you, and they are very skilled at helping you understand all available treatment options, such as dental cleaning and zoom teeth whitening. – sacsmiledesign.com
Arden Dental Care
1832 Avondale Ave Ste 1 Sacramento, CA 95825: (916) 481-2001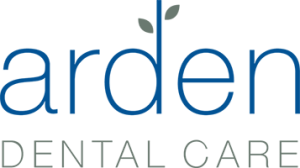 At Arden Dental Care, our patients' health, comfort, and care are our top priorities. Dr. Michael Boyce D.D.S. practices cosmetic, general and family dentistry in Sacramento California. A native Californian, Dr. Boyce was born in Santa Rosa, and received his undergraduate degree from the University of California at Davis. – ardendentalcare.com
Favero Family Dental
2233 Park Towne Circle Suite 1 Sacramento, CA 95825: 916-487-9100

We have a legacy of treating everything for your oral health. No expensive specialists, just dental care for your entire family. We are three generations of dentists that have a history of excellent dental care. – faverodental.com
Tooth Haven
5030 J St # 302, Sacramento, CA 95819: 916-731-5151

Dr. Steven J. Brazis is pleased to offer comprehensive dental care, including general, preventive, restorative, and cosmetic dentistry. We welcome all family members and have many families with several generations in our practice. – toothhaven.com
New Dental Images
1110 Corporate Way, #100 Sacramento, CA 95831: (916) 476-3608

New Dental Images is a general family dentist for people of all ages. We offer quality and affordable work in a comfortable environment. Our staff takes great care to make sure all people are comfy here. Dentistry is not just a job at New Dental Images, our patients become like family. – newdentalimages.com
Dynamic Dental
3336 Bradshaw Rd. Suite 220 Sacramento, CA 95827: (916)-368-2500

Dynamic Dental is a general dentistry practice committed to providing comfortable, gentle dental care for the entire family. We are committed to making this the best dental experience you've ever had. Our philosophy is to treat every patient with respect and a gentle touch. Our patients often tell us that what makes our office stand out is that we listen to our patients needs and we don't try to sell them on expensive treatment that you don't need. – dynamicdentist.com
Natomas Family Dentistry
1954 Del Paso Rd Suite 142, Sacramento, CA 95834: (916) 921-6051

Whether your dental needs are a complete exam and cleaning, a full-mouth restoration, or anything in between, we promise to provide you with exceptional care as we enhance the natural beauty of your smile. Below are just some of the many procedures and services we regularly provide to our patients – with a gentle touch, and stunning results. Your smile is our first priority, and we'll give you something to smile about. – natomasfamilydentistry.com
Arden Smile Family And Cosmetic Dentistry
3330 Balmoral Drive, Sacramento, CA 95821: (916) 483-0178

Our team at Arden Smile is fully committed and dedicated to every patient that comes into our office for general, cosmetic, pediatric or restorative dentistry in keeping their teeth and gums healthy and smile looking its best. Our office is conveniently located in Sacramento in the Arden Arcade area. – arden-smile.com
Smile Restoration
3 Scripps Drive, Suite 200, Sacramento, CA 95825: (916) 999-1302

Dr. Kosta Adams has the expertise and the state-of-the-art dental facility to provide his patients with the best in general and cosmetic dentistry, and believes every patient deserves a healthy smile to last them a lifetime! He has committed his career to offering quality dental services for patients who are interested in improving their health and beauty with quality dental care. – smilerestoration.com
Soft Touch Dentistry
1108 Corporate Way, Suite 1, Sacramento, CA 95831: 916-424-1703

Soft Touch Dentistry is staffed by compassionate and experienced dental professionals who take the time to understand and address your needs — they believe in empowering patients to take charge of their dental health through excellent preventive techniques and professionally-guided maintenance. Soft Touch Dentistry offers family and cosmetic dentistry for patients of all ages. The team specializes in making patients feel relaxed and comfortable during their care, providing an anxiety-free experience. – sacramentofamilydentist.com
Dentistry of East Sacramento
1005 39th St. Sacramento, CA 95816: (916) 299-0499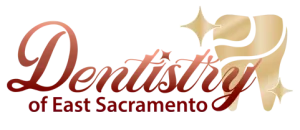 Dr. Sabina and her team are dedicated to your comfort during dental treatments. In most cases, sedation is not necessary, but for certain procedures or patients with dental anxiety, it may be appropriate. For these cases, we are happy to offer our patients laughing gas or oral sedation. These medications can help to ease stress and eliminate pain. – dentistryofeastsacramento.com
SacSmiles
1315 Alhambra Blvd. Suite 220 Sacramento, CA 95816: (916) 448-5458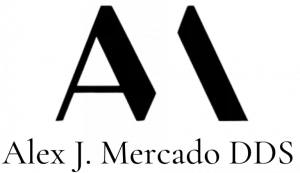 From routine cleanings and fillings to bruxism devices, SacSmiles is equipped to handle all your dental needs. Our dentist Dr. Lott has been in private practice since 1990. His experience in dentistry is coupled with genuine concern for his patients. Each member of his staff is dedicated to keeping patients comfortable and helping them achieve their smile goals. His main goal is to keep patients' teeth healthy and their smiles bright. – sacsmiles.com
Dr. Michael O'Brien
925 Secret River Dr. Ste C Sacramento, CA 95831: (916) 269-5403

When you visit Dr. O'Brien's office, your smile is our top priority. Our entire team is dedicated to providing you with the personalized, gentle care that you deserve. At our office, you will experience all that modern dentistry has to offer, including a comprehensive list of general, restorative and advanced cosmetic dental services to meet the needs of the whole family. – michaelobriendds.com
DENTALSource of California
7616 Pacific Ave. Stockton, CA 95207: (209) 952-1641

Welcome to DENTALSource of California – we're a dedicated, energetic team of dental professionals committed to bringing you the very best dental experience & service possible. With almost 40 years of combined experience, our doctor's are extremely knowledgeable & compassionate when it comes to diagnosing and treating our patients. – dentalsourceofca.com
Felix Care Dental
7400 Greenhaven Dr. Sacramento, CA 95831: (916) 427-1101

At Felix Care Dental, we value our patient relationships, making it our priority to deliver gentle compassionate care that you deserve from a dentist in Sacramento. We work hard to make you feel at ease by providing exceptional patient care in a relaxed, convenient atmosphere. We strive to develop lifelong relationships with our patients by combining the latest dental technology with a professional and compassionate staff. The result is a beautiful, healthy smile that lasts a lifetime. – nelsondental.com
Dr. Smita Khandwala, DDS
2856 Arden Way #100, Sacramento, CA 95825: (916) 481-7617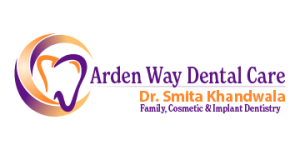 At the core of our dental practice is a friendly team of professionals that are dedicated to your utmost comfort and optimal oral health. We view each patient as a unique individual, and tailor each treatment to your specific needs. As part of our commitment to providing close, personalized attention to every patient, we want to encourage patient communication. Please know that we are here to provide outstanding patient care, and that we value the trust you have placed in us. – drkhandwala.com
Orchid Dental Group
2087 Arena Blvd Ste 100 Sacramento, CA 95834-2322: (916) 928-4444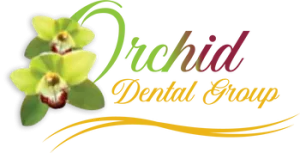 At Sacramento, CA dental office Orchid Dental Group, we believe that a doctor and patient become a team for treating an individual's dental needs. Our cosmetic dentists spend most of their time listening to understand your concerns and responding with the best orthodontic and cosmetic dentistry treatment options for you. With the help of our professional staff, they follow up to make sure that your general pain is relieved, problems are resolved and your health improves. – orchidentalgroup.com
Hall Family Dental
791 El Dorado Way Sacramento, CA 95819: 916-451-0407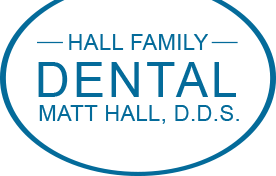 At Hall Family Dental, we believe in providing individualized dental care with respect and compassion. We happily welcome patients of all ages, and are honored to serve multiple generations of families in our office. Our experienced dentist and team are focused on patient comfort, and work hard to provide treatments that are comfortable and effective, and an environment that is friendly, welcoming, and down-to-earth. – matthalldds.com
Raymond R. Benitez DDS
7171 Bowling Dr. Suite 240 Sacramento, California 95823: (916) 392-7874

For quality dental care in downtown Sacramento, CA visit the office of Raymond R. Benitez, DDS, Inc. Sacramento dentist, Dr. Benitez and his team are devoted to restoring and enhancing the natural beauty of your smile. From ZOOM! Teeth Whitening to full mouth rehabilitation, Dr. Benitez uses state-of-the-art procedures that will result in beautiful, long lasting smiles! – raybenitezdds.com
Business Results 1 - 10 of 1300
Jenny Apekian, DDS - Midtown Dental
Orthodontists, General Dentistry, Cosmetic Dentists
2831 G St, Ste 100, Sacramento, CA 95816
General Dentistry, Cosmetic Dentists, Pediatric Dentists
2619 J St, Sacramento, CA 95816
General Dentistry, Cosmetic Dentists, Endodontists
3960 El Camino Ave, Ste 2, Sacramento, CA 95821
General Dentistry, Cosmetic Dentists, Endodontists
2801 O St, Sacramento, CA 95816
General Dentistry
5215 Garfield Ave, Sacramento, CA 95841
Dental Excellence of Greenhaven
General Dentistry, Orthodontists, Cosmetic Dentists
1108 Corporate Way, Ste 2, Sacramento, CA 95831
Natomas Crossing Dental Care
General Dentistry, Pediatric Dentists, Cosmetic Dentists
4190 Truxel Rd, Sacramento, CA 95834
General Dentistry, Endodontists, Cosmetic Dentists
701 Howe Ave, Ste B-34, Sacramento, CA 95825
General Dentistry, Endodontists, Cosmetic Dentists
8940 Vintage Park Dr, Ste 100, Sacramento, CA 95829
General Dentistry
4611 Freeport Blvd, Ste 1, Sacramento, CA 95822