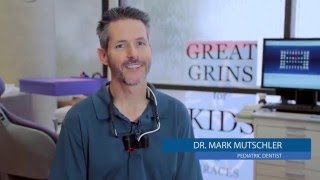 Best Dentists In Portland
Best Dentists In Portland
Portland Dentist Reviews
Finding a good, qualified dentist for yourself and/or family in Portland can often be very stressful, much like searching for a needle in a haystack. Aside from recommendations given to you by people you trust, the best way to find a dentist in Portland is through unbiased patient reviews of dentists. Many dentists advertise through channels like yellowpages and 1-800-dentist – you should bypass recommendations from those channels, since they are not real. Here are a list of quality dentists that we recommend for the Portland area.
Top Dentists in Portland
Pearl District Dental
Our goal at Pearl District Dental is to provide you with the very best dental care service from one of the top general and cosmetic dentists in Portland, Oregon, in a relaxed, modern, caring and award winning environment. Whether you need general dental work, such as routine exams, cleanings, fillings, crowns, inlays, onlays, restorative work, non-surgical treatment for gum disease, and implants, or cosmetic services such as orthodontic treatment using Invisalign or Six Month Smiles, bonded or porcelain veneers, or an entire smile makeover, Dr. Mika and the team at Pearl District Dental believe you should be treated with the respect, friendliness, and skill you expect. – pearldistrictdental.com
Laurelwood Dental
Our skilled and friendly staff is our greatest asset. They are dedicated to providing excellent service to all of our patients. All of our hygienists and dental assistants are licensed professionals who take continuing education courses every year to stay on the cutting-edge of dentistry. Communication is an important part of dental care, so please feel free to ask us any questions you may have along the way. – laurelwooddental.com
Gifford Family Dentistry
We recognize that all our patients are unique and deserve to receive dental care that reflects their individual needs. Our experienced and talented dental team is committed to working with you and your family to create a comfortable, stress-free, and rewarding dental experience every time you visit our practice. – giffordfamilydentistry.com
Portland Dental
Our passion is designing beautiful and comfortable smiles. We promise that health, comfort and function will be our top priorities when restoring your teeth. We offer a full variety of dental services to help you achieve and maintain a healthy and beautiful smile. We are quite different from many dental practices because we believe in taking a comprehensive approach to your dental health. – portlanddentalpc.com
Bling Dental
Nothing makes us happier than seeing you smile. Effective dental care is just as unique as the patient, which is why our services are uniquely tailored to you. We go above and beyond to make sure your experience is positive every time. We make visiting the dentist easy and fun. Our practice is located in Portland's Pearl District, a neighborhood aptly named for our line of work. – blingdental.com
Portsmouth Dental Care
Our doctors are part of a 45-year North Portland tradition of dental comfort & care. They have dedicated their careers to providing you & your family with the best that dentistry has to offer. They are continually educating themselves & their staff on the latest techniques & approaches to provide you with advanced, state-of-the-art, comfortable & antiseptic care. – portsmouthdentalcare.net
North Portland Dental Care
At North Portland Dental Care, we offer a full range of comprehensive dentistry for the entire family. This means that rather than looking at each tooth separately and fixing individual problems, Dr. Watson uses his advanced training and experience to consider your overall health. First and foremost, he emphasizes preventive services that lessen the occurrence of decay and empower you to take control of your dental health. – northportlanddental.com
Burlingame Dental Arts
Burlingame Dental Arts in Southwest Portland provides comprehensive general, preventive, cosmetic and restorative dentistry in a friendly and comfortable environment to all ages. As a premier choice for kids dentistry SW Portland has to offer, to serving adult's cosmetic dental needs, we welcome patients of all ages, from individuals to families. Our caring, professional staff is dedicated to making your visit easy and comfortable. – burlingamedentalarts.com
Inspire Dental of Maine
At our practice, we love what we do and hope it always shows. We want to be the opposite of "Going-Through-the-Motions-Dental-Factory-Clinic." With our caring and professional staff, we will take time to listen to your concerns and create personalized treatment plans as unique as your individual needs. We are Inspire Dental of Maine: "comprehensive family dentistry… with enthusiasm!" – inspiredental.me
Barnes Dental
At Barnes Dental, our philosophy is to provide treatment to the whole person – with a special focus on how your teeth and gums relate to your total body health. We want you to be confident that your smile achieves your goals for comfort, function and appearance. Barnes Dental offers a full range of general & cosmetic dental treatments at our office to help you achieve your perfect smile – barnes-dental.com
Kennedy Dental
By actively preventing disease and decay through regular home care, professional dental cleanings and regular exams, we'll partner with you to maintain your healthy, beautiful smile. Prevention is always better than treatment, so if it's been a while since you've seen a dentist. – kennedydentalpdx.com
BravoSmile
Maintaining dental health is investing in the quality of life you want for yourself and your family. We gladly welcome patients of all ages and offer a variety of services to suit your family's needs. Our team provides dental care to kids in a warm and anxiety-free environment. We also treat common oral health issues that seniors face, and through advanced technology, can offer more comfortable solutions for tooth replacement. – flathdentistry.com
Portland Dental Health Care & Implant Center
The clinical staff at Portland Dental Health Care & Implant Center is highly experienced in providing the full spectrum of dental care to our patients. All staff members are CPR certified and proficient in all aspects of infection control. Our administrative staff is well-versed in insurance and financial policies as they relate to general and cosmetic dental treatment. – portlandmainedental.com
Alameda Dental Team
The Alameda Dental Team is committed to comprehensive, individualized care. We understand the importance of building trusting relationships based on mutual respect, open communication, and the shared goal of ideal oral health. – alamedadentalpdx.com
Restorative and Aesthetic Dental Associates
At Restorative and Aesthetic Dental Associates, we practice whole mouth, whole health dentistry, treating you as a person first and a patient second. We use only the most modern techniques and technology, including our own in-house lab. – dentistswholisten.com
Columbia Square Dental
We recognize that all our patients are unique and deserve to receive dental care that reflects their individual needs. Our experienced and talented dental team is committed to working with you and your family to create a comfortable, stress-free, and rewarding dental experience every time you visit our practice. – columbiasquaredental.com
Hunter Dental Care
Our team at Hunter Dental Care are pleased to assist you and your whole family in maintaining great oral health for years to come. We work hard to ensure that our patients receive the best care available in restorative, preventive, and cosmetic dental options so that they can have a smile to be proud of. – hunterdentalcare.com
Sundberg Center for Dentistry
Healthy smiles for healthy families start with professional family dentistry. At Sundberg Center for Dentistry, your bright, healthy smile is our top priority. Of course, you'll only smile if you're as happy with our service as you are with our dental treatment. That's why we take the time to listen to your needs and concerns. – sundbergdentistry.com
Mountainside Family Dentistry
Mountainside Family Dentistry is proud to serve as your premiere dental healthcare provider in Portland and Happy Valley Oregon. We cover all aspects of general dentistry and are happily accepting new patients- all ages welcomed! – mountainsidedentistry.com
Pediatric Dentistry of Portland
At Pediatric Dentistry of Portland, pediatric dentistry is more than bright, healthy smiles; it's also about making the trip to the dentist a calm, pleasant experience so there's no fear of "next time." – pediatricdentistrypc.com
Mint Dental Works
Mint Dental Works would like to provide you with a dental experience that's so positive, it will change your mind about dentistry. We offer patients the latest dental treatment technology in a charming, affordable and community-minded setting. – mintdentalworks.com
City Dental
At City Dental, we use only the latest techniques to ensure our patients receive the most advanced dental care possible. As a premier downtown dentist in Portland, OR , Dr. Bajuscak has remained committed throughout his career to continually educating himself on the latest technological breakthroughs in the dental industry in order to provide our patients with state-of-the-art care. – portlandcitydental.com
MK Distinctive Dentistry
MK Distinctive Dentistry's approach to dental care is unique in the Northwest: Our philosophy of conservative treatment and customized dental care is at the core of our mission. Our commitment to you – to highly personalized care, where your individual interests are always our top priority – inspires us to serve you. – mkdentistryportland.com
Downtown Dental Care
Dr. Christianson and our team are committed, experienced dental professionals who strive to make each patient's visit a pleasant and comfortable experience. We have invested in state-of-the-art technology to provide the most advanced services and deliver the best results. – downtowndentalcare.net
LifeSmile Dental Group
Dr. Hicks gained a wealth of experience working with people of all different backgrounds and dental needs before opening LifeSmile Dental Group in 2007. Since his start in dentistry, Dr. Hicks has devoted his professional efforts to advancing his knowledge and skills so that he can provide optimum dental care for his patients. – lifesmiledentalgroup.com
Waterview Dental Group
Waterview Dental Group's incredible dental team is dedicated to providing you with high-quality dentistry and helping you achieve a healthy, beautiful smile. Our team is highly trained, experienced, and friendly, and focuses on providing personalized care. – waterviewdentalct.com
Downtown Dental Associates
Downtown Dental Associates in Portland, Oregon is a family dental practice offering restorative and cosmetic dentistry. Our Portland dental practice improves your smile, enhances your health, and teaches you how to take care of your teeth. Our friendly and professional staff makes you feel at ease, and provides a comfortable environment. – portlandor.dental
Dental Health Associates
Dental Health Associates, PC is a Portland based family dentist practice that treats patients of all ages. We are committed to delivering the highest quality dental care and do so using state-of-the-art dental equipment. We are a cosmetic dentist that offers services like checkups, teeth cleaning, crowns, veneers and more. – biancodentistry.com
Powell Dental
Our Portland family dentist is devoted to restoring and enhancing the natural beauty of your smile using conservative, state-of-the-art dental procedures that will result in beautiful, long lasting smiles! We strive to provide patients from SE Portland with the high quality dental care they deserve. – powelldental.com
Smiles Northwest
Our team of top dentists in Beaverton and Portland have decades of experience in comprehensive, family, cosmetic, and restorative dentistry. We utilize modern dental practices and the latest technologies to improve your smile and provide exceptional long lasting dental treatments. – smilesnw.com
NE Dental Associates
Our mission at NE Dental Associates is to make your dental visit experience an exceptional one. Led by a team of the best, most knowledgeable dentists in Portland and the surrounding areas, along with professional and caring staff, here at NE Dental Associates, we are committed to providing excellent value to our patients and creating lifelong relationships with them and the community. – nedentalassociates.com
Blodgett Dental Care
Our focus is on optimizing your whole body health, including your teeth, not just treating your dental symptoms like most traditional dental practices.. My team and I consider you as a whole person who has the innate potential to be healthy. Together, we'll work to maximize your health and diagnose and eliminate the cause of your health issues so that your "healthiest you" can flourish! – blodgettdentalcare.com
Mt. Tabor Dental
Dr. Morrow and our experienced team at Mt. Tabor Dental are dedicated to the oral health and well being of all of our patients. Our approach to dentistry is a conservative and preventive one, where we do everything we can to save your natural teeth. – mttabordental.com
East Portland Dentistry
As a premiere dentist in East Portland, Dr. Arend and the staff at East Portland Dentistry provide comprehensive general and cosmetic dental services to help you maintain a healthy smile. We are proud to offer a warm, caring atmosphere to our East Portland and Gresham neighborhoods, where we are happily accepting new patients. We would love to be your choice for a dentist in Portland and the surrounding communities. – eastportlanddentistry.com
Multnomah Village Dental Car
Dr. Lisa Jensen has been providing comprehensive dental care to families in Portland and surrounding communities since 2005. We believe everyone deserves a beautiful, healthy smile, and it is our goal to offer state-of-the-art dental care focused on prevention and patient education. – mvdentalcare.com
Gentle Dental, P.C.
When you visit our office you will experience all that modern dentistry has to offer, including a comprehensive list of general, restorative, cosmetic and Sedation dental services to meet the needs of the whole family. Our goal is to assist each patient in achieving and maintaining long term dental health and a beautiful smile. – gentledentalmaine.com
Broadway Dental Car
At Broadway Dental Care we believe that our patients deserve beautiful lifelong and healthy smiles. Building a foundation of trust with our patients is vital to our success. Our entire team is dedicated to providing you with excellent, personalized care to make your visits as comfortable and pleasant as possible. – broadwaydentalcare.net
Pamela Anzelc, DDS
At Dr. Anzelc's office, we know every person's dental needs are unique. That's why we offer a comprehensive selection of treatment options in a comfortable, convenient atmosphere. We're confident we can provide superior dental care that satisfy your needs and expectations. – dranzelc.com
Farmington Dental Care
Since 2006, Farmington Dental Care has proudly served the dental health needs of patients from throughout the Beaverton, OR region. At our practice, Dr. John Lee and his staff are committed to helping patients of all ages achieve their ideal smile and optimal oral health through personalized treatment plans. – farmingtondentaloffice.com
Smiles Dental
We are proud to offer a comfortable, welcoming place to meet all of your family's dental care needs. We strive to provide exceptional dental care that is patient-centric and community inclusive in a friendly and fun environment. – portlandhollywooddistrictdentist.com
Business Results 1 - 10 of 1100
General Dentistry, Pediatric Dentists, Cosmetic Dentists
2824 NE Wasco St, Ste 210, Portland, OR 97232
General Dentistry
6227 SE Powell Blvd, Portland, OR 97206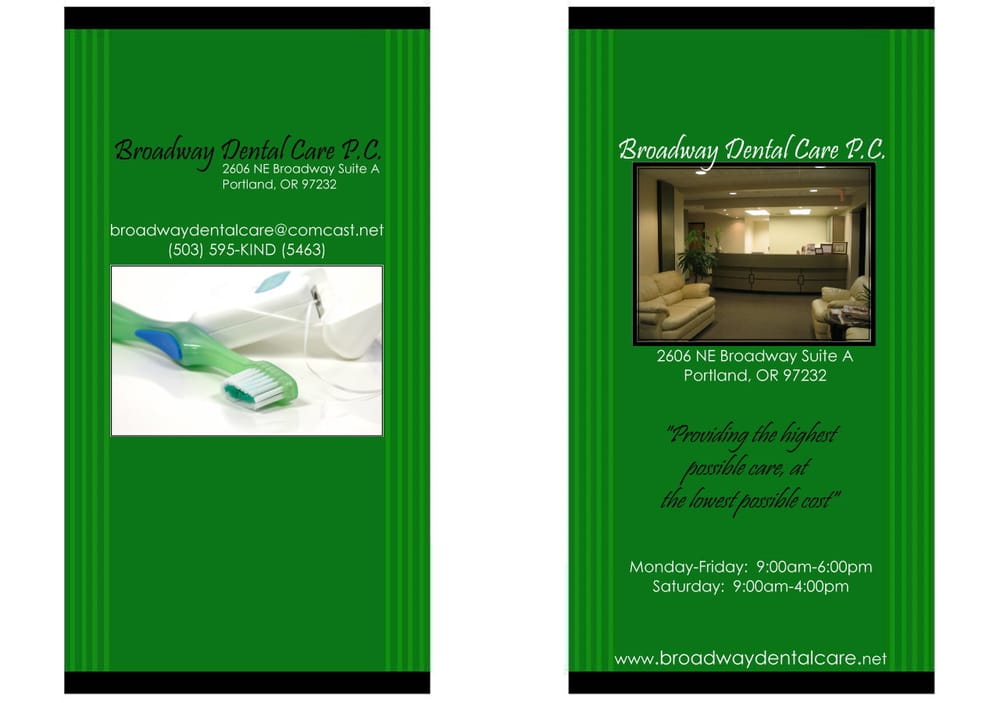 General Dentistry, Periodontists, Cosmetic Dentists
2606 NE Broadway St, Ste A, Portland, OR 97232
Cosmetic Dentists, General Dentistry
2230 W Burnside St, Ste C, Portland, OR 97210
Healthy Smiles Dental Group
General Dentistry, Cosmetic Dentists, Oral Surgeons
7306 NE Fremont St, Portland, OR 97213
General Dentistry, Periodontists, Cosmetic Dentists
907 NW 18th Ave, Portland, OR 97209
Multnomah Village Dental Care
General Dentistry
7717 SW 34th Ave, Portland, OR 97219
General Dentistry, Cosmetic Dentists, Endodontists
1809 NW Davis St, Portland, OR 97209
Cosmetic Dentists, Endodontists, Periodontists
2505 SE Hawthorne Blvd, Portland, OR 97214
General Dentistry
5707 N Interstate Ave, Portland, OR 97217