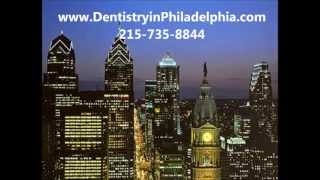 Best Dentists In Philadelphia
Best Dentists In Philadelphia
Philadelphia Dentist Reviews
Finding a good, qualified dentist for yourself and/or family in Philadelphia can often be very stressful, much like searching for a needle in a haystack. Aside from recommendations given to you by people you trust, the best way to find a dentist in Philadelphia is through unbiased patient reviews of dentists. Many dentists advertise through channels like yellowpages and 1-800-dentist – you should bypass recommendations from those channels, since they are not real. Here are a list of quality dentists that we recommend for the Philadelphia area.
Top Dentists in Philadelphia
Pamela Doray DMD
Dr. Doray provides a full range of cosmetic, implant and restorative dental services. Ranked as one of Philadelphia's top dentists, Dr. Doray provides patients with the highest level of care and comfort while using the latest technology and techniques available in the field of modern dentistry. – pamelagdoraydmd.com
Pennsylvania Dental Group
The Pennsylvania Dental Group has been enriching the overall health of the Philadelphia community for over 35 years. Since its foundation in 1974, the Pennsylvania Dental Group practitioners have shared a common vision. We know that dental health is an integral part of each individual's wellbeing. Together, we strive to help each of our patients achieve his or her optimum level of dental health. In treating each patient, we move closer to our ultimate goal: the enrichment of the overall health of our community. – padentalgroup.com
Advanced Family Smiles
Our leading Philadelphia dental team consists of three very experienced and professional dentists with extensive training in a broad range of dental services. We encourage you to become more familiar with the backgrounds of our three dentists below and better understand why we are one of the fastest growing dental practices in the city of Philadelphia! – www.afspc.com
The Dental Spa
Your smile is much more than just the structure of your teeth—and at The Dental Spa, we are much more than your average dental office. Led by Dr. Jeremy Kay, Dr. Harold Yaffe and Dr. Paul Berson, The Dental Spa has been building beautiful smiles for nearly 45 years with services ranging from preventative maintenance to complete rehabilitative and rejuvenating smile makeovers. – phillydentalspa.com
Premier Dentistry of Philadelphia
At Premier Dentistry of Philadelphia, we enjoy getting to know our patients. You'll find that we have a warm and personal approach. We take our time to understand your dental needs and desires to ensure we can help you enjoy a beautiful and healthy smile. Our skilled and gentle team provides a wide range of services including general dentistry, dentures and implants and cosmetic procedures. – dentistofphiladelphia.com
Cosmetic Dentist Philadelphia
An attractive new smile with Philadelphia cosmetic dentistry can be life-changing. If you have gaps between your teeth, a cracked tooth or other cosmetic problems, Dr. Shulman can help. Ask us about veneers and teeth whitening and how we can maximize your dental insurance. We also provide teeth whitening, braces and dental implants. – cosmeticdentistphiladelphia.com
Philadelphia Dental Associates
Philadelphia Dental Associates is conveniently located in Center City Philadelphia to serve the dental needs of both children and adults. From routine cleanings to dental implants, we offer the convenience of providing full-service and emergency care. At Philadelphia Dental Associates, we believe each dental visit should be comfortable and convenient for our patients. Our well-trained team is always ready to assist you with any questions you may have about your oral health. – philadelphiadentalassociates.com
Dentistry in Philadelphia
State of the art dental care is conveniently located in center city Philadelphia. Our office is located just a short walk from Rittenhouse Square. The moment you come through the door you are greeted by our friendly staff as if you were an old family friend. Our welcoming environment lets you know that you will be in trusted caring hands. – dentistryinphiladelphia.com
Philadelphia Dentistry
At Philadelphia Dentistry, it is our goal to make our patients feel comfortable and at ease. From our kind and gentle Philadelphia dentists, Dr. Ken Cirka, Dr. Jessica Meier, Dr. Mimi Jeon and Dr. Stephanie Smith to our talented hygienists and support staff, our focus is on you – the patient. We are dedicated to giving you the best dental treatment in Philadelphia in a caring and relaxing atmosphere. – phillydentistry.com
Dentistry For Life
Based in the beautiful city of Philadelphia, Pennsylvania our dental practice aims to provide unparalleled quality dental care. Our dentists in Philadelphia Dr. Kunal Parikh and Dr. Kimmie Patel are highly qualified and skilled dental professionals who strive to deliver the best in everything they do. – dentistryforlife.net
Pennsylvania Center for Dental Implants and Periodontics
The Pennsylvania Center for Dental Implants and Periodontics is one of the Philadelphia and surrounding area's most experienced and respected practices for dental implant surgery, cosmetic oral plastic surgery procedures and reconstructive and regenerative periodontal therapies. Dr. Philip L. Fava and Dr. Robert A. Levine are both board-certified periodontists. Together, they lead a compassionate, dedicated team who enhance smiles while improving the health and function of your teeth and gums. – padentalimplants.com
Jack Gorin, DDS
From comprehensive treatment planning and cosmetic and restorative dentistry to achieve optimal dental health, we assure care at every step. At our office, we provide you with many comfort options to help you stay relaxed. – drjackgorin.com
Dentists on the Square
We are a comprehensive dental practice, serving families in Philadelphia. Dentists on the Square provides a wide range of treatments, catering to people from every walk of life. If you or a loved one suffer from a disability or have special needs, our dentistry team is equipped to ensure that you receive regular oral healthcare in a calm and accommodating environment. – dentistsonthesquare.com
Philly Smiles
The Philly Smiles Team empowers you to author your oral health journey, by valuing your general and cosmetic dental priorities, while sharing our knowledge, resources, and expertise to realize your ideal smile. Our team is a family that enjoys connecting with patients to provide personalized care. – phillysmiles.com
Weiner Dental
Weiner Dental has been serving the Philadelphia community for over 30 years by providing quality dental care. We consider our patients as family and treat them as such. We listen to our patients regarding their dental concerns and do whatever it takes to satisfy their needs. We welcome you into our family. – weinerdental.com
Dentistry at 1818
At Dentistry at 1818 in Philadelphia, our patients tell us that they look forward to coming to the dentist because, at our Philadelphia dental offices, we make dental appointments easy. Whether you come to our Philadelphia office for general or cosmetic dental care, you will always be seen on time, and procedures are always performed in a timely and efficient manner, eliminating much of the inconvenience traditionally associated with a visit to other dentist's offices in Philadelphia. – centercitydentist.com
West Park Dental
West Park Dental is a modern, state-of-the-art practice offering Philadelphia area patients a full-range of general and cosmetic dental services, from routine check-ups to complete smile makeovers. Dr. Alexander practices conservative, proactive dentistry utilizing the latest in dental technology. Your comfort is always a primary concern. – alfredoalexanderbrightsmiles.com
David A. Tecosky, DMD
At the office of David A. Tecosky, DMD, our mission is to help our patients maintain optimal oral health for a lifetime. Through comprehensive, individualized care and treatment planning, our patients receive the preventive, cosmetic, and restorative care they deserve. – tecoskydmd.com
Prime Choice Dental
Prime Choice Dental is located at 7155 Ogontz Ave. near the PennDOT. We offer full-service general dentistry, cosmetic and restorative dentistry, dental implants and Orthodontics, including same day emergency appointments. Our office welcomes new patients of every age. – primechoicedental.com
Center City Emergency Dentist
We provide full service dentistry in Center City, Philadelphia, and you can always get the compassionate care you deserve from our in-house dentists. At CCED we want to provide the most hassle-free urgent care possible, which is why you are not required to have a referral when you come to receive emergency dental care with us in Philadelphia. – centercityemergencydentists.com
W. Michael Tuman DMD
W. Michael Tuman DMD offers a full array of dental services to help you maintain healthy teeth. At our dental practice your personalized dental care and treatment is our top priority. We are proud to offer the very best in cosmetic and family dentistry. – wmichaeltuman.com
Rittenhouse Smiles
For over 30 years, our team has provided dental treatments for patients of all ages. We are the primary dental provider for pediatric, adolescent, and adult patients. You can feel confident entrusting us with everything from routine cleanings to advanced procedures. – rittenhousesmiles.com
Dental Savers
We are proud to provide a state-of-the-art facility for the highest quality dental care available. It is one of our top priorities to protect the well-being of our valued patients. We are confident that you will feel right at home in our office as we welcome all patients as if they were family. – dentalsaverspa.com
Dr. Backiel and Associates
We are not the typical dental office. We believe that dentistry is not just about oral health, but extends to the total health of the individual. Our dental practice is not only dedicated to restoring and enhancing the natural beauty of your smile using conservative, state-of-the-art procedures, but our entire team is committed to providing you with the personalized, gentle care that you deserve. A standard of excellence in personalized dental care enables us to provide the quality dental services our patients deserve. – smilesbydrbackiel.com
Nicholas Cosmetic Dental Center
We always welcome new patients and we would love to have you as part of our dental family. We participate in all major dental health insurance companies. – nicholascosmeticdentalcenter.com
Prosthodontics Limited, P.C.
In order to provide nothing but the best to our patients, our office uses state-of-the-art technologies in all our procedures. These new technologies allow us to treat dental cases with extreme precision, detect dental concerns at early stages, and provide stunning and customized restorations. – prosthodonticslimitedpc.com
The Perio Group
At The Perio Group, we offer the most advanced, non-invasive periodontal services in Philadelphia. Dr. Stephen Brown has been a practicing periodontist as well as a teacher for many years. His experience has taught him the simplest, least painful treatment options often yield the best results for patients. – theperiogroup.com
Top of the Hill Orthodontics & Pediatric Dentistry
Dr. Jake and Dr. Abbey, our husband-and-wife team, understand the unique oral health needs of children and teens, and they know you want the very best care for your child. Top of the Hill Orthodontics & Pediatric Dentistry allows you to meet your child's dental and orthodontic needs under one roof, and with a team that is truly dedicated to you and your family. – topofthehillsmiles.com
Dr. David Weinstock
Our Bala Cynwyd dentist office offers a full range of dental services for our patient's optimal oral health. Dr. David Weinstock provides general, cosmetic and restorative dentistry and addressing a wide spectrum of oral health concerns. – drweinstock.com
Gerald Regni, DMD & Associates
For more than 23 years, Philadelphia dentist Dr. Gerald Regni, Jr. has provided patients with high-quality, complete and gentle dental care while using materials and technology that are healthy and compatible with the body's own biological systems. Using a 21st-century approach to dentistry, Dr. Gerald Regni, Jr. combines innovative technology with gentle and skilled technique in order to provide his patients with comfortable, safe and effective dental care that helps their entire physical well-being. – philly-dentist.com
Castor Dental Care
Our facility is equipped with modern equipment backed up by a team of expert, experienced, and caring dental care professionals to ensure the most comfortable experience while you go through your dental treatment. Our friendly team and gentle dental care experience makes us one of the finest dentistry in Philadelphia. We strive for our patient's comfort, gentleness in dental procedures, long lasting results and pain free dental treatments. – castordentalcare.com
Lindsey Marshall DMD
At Dr. Lindsey Marshall's cosmetic dentistry practice on the main line Philadelphia, Pennsylvania, the entire team is highly qualified and committed to giving you the best dental care possible. Dr. Marshall continually furthers her knowledge of and experience with the latest dental technology and techniques in the world of cosmetic dentistry, which enables her to provide distinctive dentistry services and exceptional patient care. – lindseymarshall.com
My Absolute Smile
A beautiful smile can change your life. If you are looking for an experienced general or cosmetic dentist in Philadelphia, PA, turn to Absolute Smile for a comprehensive dental care plan. We serve patients with a wide range of general and cosmetic dentistry services for that perfect smile. – myabsolutesmile.com
Roberts & de Marsche Orthodontics,
At Roberts & de Marsche Orthodontics, we provide adult and youth braces to the communities of Center City, Philadelphia, and Lawrenceville, NJ. Dr. William Roberts and Dr. Tanja de Marsche have decades of experience treating patients using conventional braces and Invisalign to create beautiful, strong, aligned smiles. – robertsanddemarsche.com
Dr Peter Hunt
Dr Peter Hunt is a recognized leader in the field of dental implants in Philadelphia and all-ceramic dental restorations. A fourth-generation dentist and dental educator, he's dedicated to delivering the best dentistry using the latest technology. Dr Hunt treats dental implant cases that other dentists tend to shy away from, such as those with advanced decay, where the natural teeth are breaking down or are being lost from periodontal (gum) problems. Dr Hunt provides natural looking fixed restorative solutions. – drpeterhunt.com
Presser Dental Group
Presser Dental Group is a specialized dental practice based in Philadelphia, Pennsylvania. Using the latest tools and proven techniques, Dr. Fernando Presser and our highly qualified team of dental professionals deliver advanced dentistry services to enhance, renew, and restore smiles. – presserdental.com
Gentle Dental of Center City
For over 20 years, we have been providing you and your entire family exceptional dental care in Center City Philadelphia. Our professional full-service dentistry paired with our remarkable patient care is a winning combination. At Gentle Dental of Center City we strive to make your visit to our office a smile worthy experience. – entercity.gentledentalphiladelphia.com
Avenue Arts Dental
Our Philadelphia family dentistry practice philosophy is all about disease control and prevention! Dental diseases, including dental cavities and gum disease are very prevalent in our society. – avenueartsdental.com
Business Results 1 - 10 of 1500
David Gardner, DMD - Rittenhouse Dentistry
General Dentistry, Cosmetic Dentists, Periodontists
1728 Spruce St, Ste 101, Philadelphia, PA 19103
General Dentistry, Cosmetic Dentists
1801 Pine St, Philadelphia, PA 19103
General Dentistry, Cosmetic Dentists, Periodontists
1601 Walnut St, Ste 1310, Philadelphia, PA 19102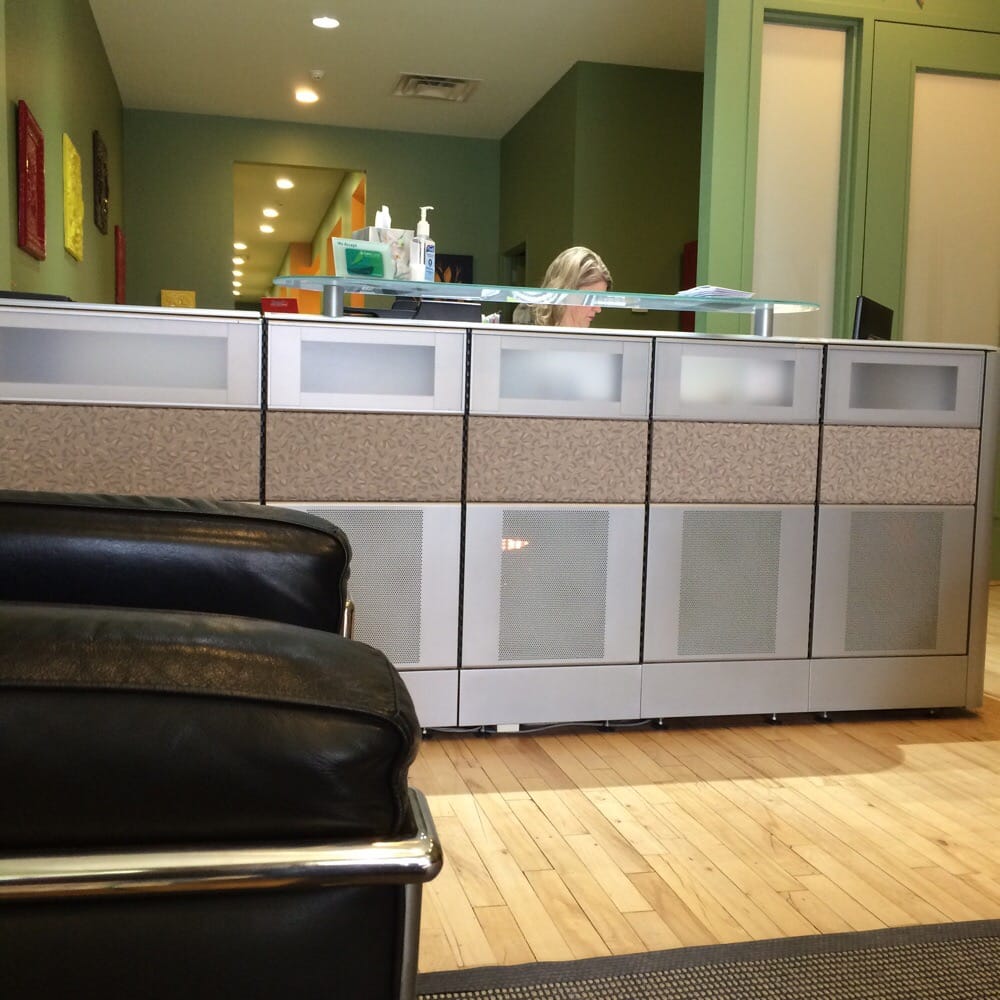 General Dentistry
309 Market St, Philadelphia, PA 19106
General Dentistry, Cosmetic Dentists
212 Brown St, Philadelphia, PA 19123
General Dentistry, Cosmetic Dentists
744 S 6th St, Philadelphia, PA 19147
General Dentistry
1601 Walnut St, Ste 600, Philadelphia, PA 19102
IDentical All About Your Smile
General Dentistry, Cosmetic Dentists, Orthodontists
200 Walnut St, Philadelphia, PA 19106
Cosmetic Dentists, General Dentistry, Periodontists
8016 Ridge Ave, Philadelphia, PA 19128
Penn Dental Family Practice - University City
General Dentistry, Periodontists, Cosmetic Dentists
3737 Market St, Ste 1000, Philadelphia, PA 19104