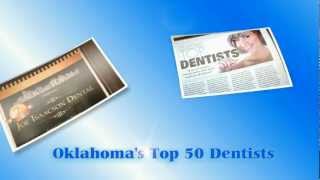 Best Dentists In Oklahoma City
Best Dentists In Oklahoma City
Oklahoma City Dentist Reviews
Updated 8/11/22. Finding a good, qualified dentist for yourself and/or family in Oklahoma City can often be very stressful, much like searching for a needle in a haystack. Aside from recommendations given to you by people you trust, the best way to find a dentist in Oklahoma City is through unbiased patient reviews of dentists. Many dentists advertise through channels like yellowpages and 1-800-dentist – you should bypass recommendations from those channels, since they are not real. Here are a list of quality dentists that we recommend for the Oklahoma City area.
Top Dentists in Oklahoma City
Joe Isaacson Dental
8200 N May Ave. Oklahoma City, OK 73120: 405-943-8575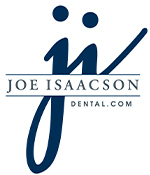 Simply put, we're committed to providing a different kind of oral healthcare that puts your needs, goals, and preferences front and center. Dr. Isaacson has been practicing right here in Oklahoma City since 1993, and he goes out of his way to provide comfortable, modern dentistry that exceeds expectations and leaves patients with plenty of new reasons to smile. Whether you're seeking family-friendly care for loved ones or a comprehensive, painstakingly personalized smile makeover, don't hesitate to turn to our team for help. – joeisaacsondental.com
OKC Smiles
13900 S Western Ave, Suite 300 Oklahoma City, OK 73170: 405-930-6269

At OKC Smiles, we pride ourselves on providing world-class dentistry to the wonderful people of Oklahoma City and the surrounding area, including Edmond, Mustang, Norman and Moore, OK. Whether you're looking for a new dentist to take care of the whole family's dental needs or are hoping to make the smile of your dreams come to life, OKC Smiles has the skill and experience to meet those needs and anything in between. – okcsmiles.com
Justin L. Beasley, DDS
4600 W Memorial Rd. Oklahoma City, OK 73142: (405) 755-5400

You deserve to be provided quality dental care with personal attention to ensure your continued good health. An emphasis on prevention and early detection of potential problems among our patients is our focus. Your mouth is not isolated from your body and many symptoms in your mouth can affect overall health. – drjbeasley.com
Dental Expressions
833 Southwest 119th St., Oklahoma City, OK 73170: (405) 735-6600

Everyone in your family will receive age-appropriate dental care, delivered efficiently and comfortably. You can schedule children's visits consecutively with yours, for one-stop checkups and cleanings. In addition, the office is open five days a week, with two doctors and a hygienist serving patients. Whether you need preventive care or you'd like to improve your smile with cosmetic dentistry or restoration, you'll have access to contemporary, comprehensive services in our OKC dental office. Sedation dentistry is available for patients with dental anxiety to ease stress and promote optimal comfort. – okdentalexpressions.com
Pepper Tree Dental
6420 NW Expressway Oklahoma City, OK 73132: 405-603-6482 

The dentists, hygienists, and technicians here at Pepper Tree Dental have the education and experience to meet all your oral health care needs. We are dedicated to maintaining the highest quality of dental care through on-going training and continuing education in the latest techniques and equipment. – peppertreedental.com
Dental 32
16 Northeast 2nd Street, Suite B Oklahoma City, OK 73104: 405.605.2332

Dental 32 combines urban style and modern amenities with trusted techniques to promote optimum oral health throughout OKC's thriving Downtown/Midtown community. We're dedicated to providing the latest in oral technology with a focus on your comfort and convenience. – dental32okc.com
All About Smiles
13400 N Pennsylvania Ave, Oklahoma City, Oklahoma: (405) 418-0888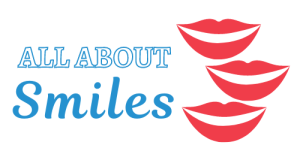 At All About Smiles, you will experience all that modern dentistry has to offer, including a comprehensive list of general, restorative and cosmetic dental services to meet the needs of the whole family. Our goal is to assist each patient in achieving and maintaining long term dental health and a beautiful smile. – allaboutsmilesdds.com
Signature Dental, Inc.
3727 NW 63rd St Suite 107, Oklahoma City, OK 73116: (405) 256-4154

Our Oklahoma City dental practice offers you a comprehensive approach to all of your dental care. At our office, we believe preventative dental care and maintenance is vital to your dental health. Through regular scheduled exams we check the overall health of your teeth and gums, perform oral cancer screenings, and perform x-rays to detect problems before they worsen. Routine dental cleanings, sealants, and fluoride treatments help prevent cavities and dental disease. – dentalokc.com
Laura B. Ousley, DDS
11205 N. May Ave. Ste A Oklahoma City, OK 73120: 405 – 755 – 4450

Our dental team is dedicated to providing you and your family with an enjoyable, positive dental experience. Each of our staff members is friendly and compassionate, as well as highly trained and skilled. We work hard to help you improve your oral health in a fun, laidback environment. We welcome you to call or visit our dental office in Oklahoma City and Guthrie, Oklahoma today to learn more about us and to set up your visit with our talented dentist, Dr. Laura B. Ousley. – laurabousleydds.com
Comprehensive Family Dentistry
4300 N. Meridian, Oklahoma City, OK 73112: 405.947.0044

Our office opened in 1981 and is housed in a beautiful building on North Meridian Avenue, modeled in the style of a 300-year-old, French Normandy home. You can enjoy the faux fireplace in our office while you wait, and surgical patients can enjoy a view of our garden. Patients with dental implants have discovered that they once again feel confident to smile, laugh, speak and eat in public. – dempseydental.com
Complete Dental of OKC
518 W. I-240 Service Rd. Oklahoma City, OK 73139: 405-601-1100

We are dedicated to providing you with an array of dental services for your oral health needs. We understand that visiting the dentist can be stressful, so we have designed our facility and procedures with your comfort and ease in mind. Everyone at Complete Dental of OKC, from our front office staff to our hygienists and dentists, will make sure that your dental treatment is as effective, affordable, and pleasant as possible. – completedentalofokc.com
Bohanon Dentistry
11016 Quail Creek Road Oklahoma City, OK 73120: 405-755-9014
When you visit our office you will experience all that modern dentistry has to offer, including a comprehensive list of general, restorative and cosmetic dental services to meet the needs of the whole family. Our goal is to assist each patient in achieving and maintaining long term dental health and a beautiful smile. – bohanondentistry.com
Grand Dental Studio
1057 NW Grand Boulevard, Oklahoma City, OK 73118: (405) 563-7370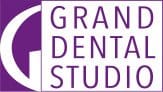 At Grand Dental Studio, we're proud to say that we go above and beyond for our patients every single day. Dr. Michael Kirk & Associates are ready to provide you and your loved ones with a comprehensive array of preventive, restorative, and cosmetic dental services all in one convenient location. Our team is constantly educating themselves and we consistently update the office with the latest technology so we're able to deliver Oklahoma's Best Dental Experience™ at each appointment. – dentistokc.com
Crossroads Family Dentistry
8101 S. Walker, Suite D, Oklahoma City, OK 73139: 405-631-0322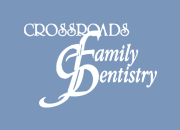 We work hard to ensure Moore and Oklahoma City can receive the very best dentistry possible. This is why Crossroads Family Dentistry has offered a comprehensive range of services since 1983. It's our belief that good dentistry involves helping our patients through all of life's stages. At Crossroads Family Dentistry, we work with our patients to create sustainable, long-lasting dental habits. Along with helping develop good habits, we also offer considerate, educative care for the whole family. – crossroadsfamilydentistry.com
Mark T. Hanstein, DDS
201 Robert S. Kerr. Ave. Suite 521 Oklahoma City, OK 73102: 405-235-7288

Oklahoma City Dentist, Dr. Mark Hanstein a professional dedicated to Excellence in General, Family, & Cosmetic Dentistry such as Dental Makeovers, Opalescence, Laser Dentistry, CEREC, Lumineers, TMJ, Wisdom Teeth, Vizilite & many other dental procedures. Please come and visit Oklahoma City Dentist, Dr. Mark Hanstein – okcdrhansteindds.com
Dental Images of Oklahoma City
5804 Northwest Expy. Oklahoma City, OK 73132: (405) 728-3300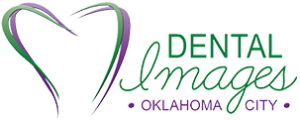 To provide the highest-quality, patient-centered care you deserve, Dr. Layton has recruited an exceptional crew at Dental Images of Oklahoma City. Everyone on the team at our Oklahoma City, OK dentist office strikes a great balance of being both professional and compassionate. – dentalimagesofokc.com
North May Family Dental
5401 N May Ave. Oklahoma City, OK 73112 : 405-996-1030

At North May Family Dental, we designed our office with our patients in mind. By combining a calm atmosphere with the latest technology, we have created a place where patients receive the level of dental care they need and deserve. – northmayfamilydental.com
Crown Heights Dental
1016 NW 42nd St, Oklahoma City, OK 73118: (405) 525-3000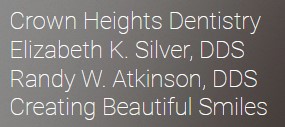 At the core of our dental practice is a friendly team of professionals that are dedicated to your utmost comfort and optimal oral health. We view each patient as a unique individual, and tailor each treatment to your specific needs. – crownheightsdentistry.com
Precision Family Dentistry
16 SW 89th St. Oklahoma City, OK 73139 : (405) 631-4800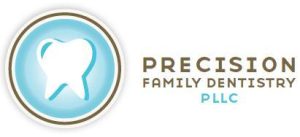 At Precision Family Dentistry you will experience all that modern dentistry has to offer, including a comprehensive list of general, restorative and cosmetic dental services to meet the needs of the whole family. Our goal is to assist each patient in achieving and maintaining long term dental health and a beautiful smile. – precisionfamilydentistryokc.com
Sorgen Dentistry
7244 N Classen Blvd. Oklahoma City, OK 73116: 405.946.5198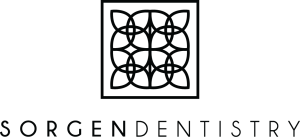 Dr. Sorgen is committed to providing the highest standard of preventive dental care to our patients. We thoroughly value our patients and show that value through delivering dental care with integrity and compassion in a comforting environment. Our dental team takes pride in educating our patients on maintaining optimal oral health and achieving their cosmetic goals, while striving to foster lifelong patient relationships based on trust and kindness. – bryansorgendds.com
Grace Jun Dentistry
1900 NW Expressway STE R205 Oklahoma City, OK 73118: (405) 276-5212

Our goal is to exceed the expectations of our patients. This is why we've made every attempt to create a welcoming, relaxed atmosphere in our office and cater to the needs of each individual patient. We want our patients to feel excited about their dental experience, and leave knowing that their dental needs are met with perfection & precision. – gracejundentistry.com
Easy Dental Solutions
4341 SE 15Th Street Del City, OK 73115: (405) 670-3800

Easy Dental Solutions is a full comprehensive, state of the art dental practice. We provide long term predictable treatment with specialized doctors and over 50 years of combined experience. We offer Preventative, Restorative, Cosmetic, Dentures and Implant Dentistry. We specialize in beautifying smiles, maintaining your dental health, and helping you improve your overall appearance and self confidence. – easydentalsolutions.com
Reflections Dental Care
16th Street 1108 NW 16th St. Oklahoma City, OK 73106: 405-751-4556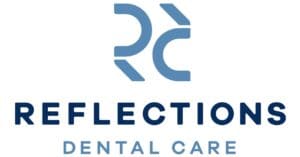 Changing lives through compassion and excellent dentistry. Healthy teeth and healthy mouths translate to healthy and happy lives far more readily than many realize. It's that moment you see yourself for the first time afterwards. Your procedure has now given to you the ability to smile confidently, eat the food you want and need, or simply go to bed without pain. – reflectionsdentalcare.com
ABC Dental
309 Southwest 59th Street, Suite 105 Oklahoma City, OK 73109: 405.631.2700

Every single member of the ABC team is passionate about dentistry and loves kids. That's the perfect combination, ensuring that every patient feels safe, comfortable and welcome. At ABC we bring the joy back into getting out of school for a dental visit, because we believe that if you're going to "cut class," you better do it right. Our dentists are both primary oral care doctors as well as specialists. They're equipped to treat "children," from infants to teens, and often specialize further in order to address special health needs. – abcdentaloklahomacity.com
Michael C. Fling, DDS
3621 NW 63rd St Suite D Oklahoma City, OK 73116: 405-374-4843

Over the past three decades, our dental practice has established itself as the premier dental office in Oklahoma City. The entire Michael C. Fling, DDS dental team is 100% dedicated to protecting and restoring your smile. To facilitate this, we have oriented our practice toward the comfort and convenience of our patients. By utilizing the most cutting edge techniques and technologies available to modern dentistry we can make your smile shine. – michaelflingcosmeticdentist.com
Cobblestone Park Family Dental
12321 N. Council Rd Oklahoma City, OK 73142: (405) 603-8520

At Cobblestone Park Family Dental, your family is a part of our family, and we will never treat you any differently. We will strive to educate on all that the modern-day field of dentistry offers, helping to establish achievable long-term goals so you can look good, feel good and chew good for the rest of your life. – cobblestonedentistry.com
Orion Dental
Oklahoma City: 405-601-7911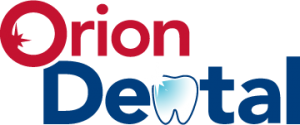 Welcome to Orion Dental. We are here to serve you! We appreciate the trust you have placed in us; our primary concern is the dental health of you and your family. We're proud to provide the highest quality dental care in a family-based, high-technology environment. – theoriondental.com
Dental Arts Center
8913 NE 23rd St. Oklahoma City, OK 73141: 405-769-3373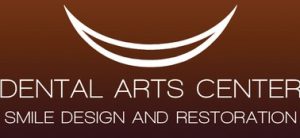 At Dental Arts Center, we care deeply about the dental health and overall wellbeing of our patients. Edward Lorents, DDS, offers his patients advanced implant dentistry services and combines his efforts with his wife, Evelyn Lorents, MD, who provides deeply rejuvenating and relaxing medical spa services. She offers procedures ranging from non-surgical body contouring and dermal fillers to FemTouch™ laser treatment. We invite you to experience a superior level of care at our practice. – dentalartsok.com
Classen Family Dentistry
3701 N Classen Blvd. Oklahoma City, OK 73118: (405) 236-4755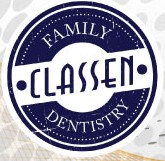 Classen Family Dentistry provides dental care services that will keep your mouth healthy and looking great. We focus on preventative dentistry. With regular preventative care, your dental health will be ensured. – classenfamilydentistry.com
Pediatric Dentistry of Oklahoma
3613 NW. 56th St., Ste 105 Oklahoma City, OK 73112: 405.946.2455

Pediatric Dentistry of Oklahoma, in Oklahoma City and Midwest City, OK, provides specialized and comprehensive oral healthcare for infants, children, teens, and special needs patients. Dr. William Bozalis and our team have created a friendly, gentle, safe, and fun environment by focusing on prevention and education. We develop long-lasting relationships with our families by listening to their concerns and understanding their needs. We are skilled professionals who provide the highest quality of care for your children. – pediatricdentistryofoklahoma.com
Smile Studio
5103 N. Shartel Ave. Oklahoma City, OK 73118: 405-267-8467

Our name, Smile Studio, reflects our commitment to making sure your smile is the best it can be. So whether it's a routine check-up, a procedure for your dental health or a cosmetic solution to give you the smile you've always wanted, it will be a first-class experience, leaving you with an end result you'll be thrilled with. – smilestudiook.com
Morehart More Smiles
500 N. Walker Ave #E500, OKC: 405-208-8844

Located in the Art District of downtown Oklahoma City, our office provides a full range of dental services to fit your every – morehartmoresmiles.com
Dynamic Dental Orthodontics & Implants
3000 SW 104th St, Oklahoma City, OK 73159: (405) 294-1549

At Dynamic Dental Orthodontics & Implants, we enjoy getting to know each patient and developing a personal relationship. Unlike some other dentist offices that feel more like assembly lines, here you'll see the same smiling faces every time you come in. We take pride in our personal attention to every customer, and we use only the highest quality materials and technology. – dynamicdentalokc.com
Lori Anderson DDS PC
5701 NW 23rd Street Oklahoma City, Oklahoma 73127: (405) 943-0377

The dental practice team at Lori Anderson DDS PC is proud to provide you with expert consultation and treatment. – lorianderson.biz
Custom Dental
6800 S Western Ave. Oklahoma City, OK 73139: 405-631-7571

Dr. Carson Nail and his team are here to help you take care of your oral health with a variety of general dentistry procedures using the latest technologies. We encourage patients to come in for an annual oral cancer screening in Oklahoma City, OK, and we take the time to educate patients about their oral health. Whether you need a root canal or tooth extractions, turn to us for the latest treatments and services in a modern setting. – southokcdentist.com
Taylor Dental & Implant Center
13429 N. MacArthur Blvd. Oklahoma City OK 73142: (405) 351-4631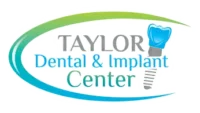 Taylor Dental & Implant Center is Oklahoma City's premier dental care clinic with a friendly, family environment. Not only do we have an experienced father-son team of dentists, we treat all our patients like a part of our family. For over forty years, we have been caring for the smiles of our neighbors, offering a wide variety of dental services. – taylordentalimplantcenter.com
First Impressions Dentistry
4301 NW 63rd St., Suite 300 Oklahoma City, OK 73116: 405-454-7906

At First Impressions Dentistry, we take the time to get to know you. You'll never feel rushed and we'll always answer your questions. Our relaxing offices are thoughtfully designed and feature the latest dental technology. When it comes to improving your dental health, we'll discuss every option available to you. – firstimpressionsdentists.com
Business Results 1 - 10 of 317
General Dentistry, Endodontists, Cosmetic Dentists
16 NE 2nd St, Ste B, Oklahoma City, OK 73104
Cosmetic Dentists, General Dentistry, Teeth Whitening
930 SW 107th St, Oklahoma City, OK 73170
General Dentistry, Cosmetic Dentists
3701 N Classen Blvd, Oklahoma City, OK 73118
General Dentistry, Cosmetic Dentists, Orthodontists
7101 NW 150th St, Ste 100, Oklahoma City, OK 73142
Cosmetic Dentists
4600 W Memorial Rd, Oklahoma City, OK 73142
General Dentistry, Cosmetic Dentists, Endodontists
8200 N May Ave, Oklahoma City, OK 73120
General Dentistry, Cosmetic Dentists
1057 NW Grand Blvd, Oklahoma City, OK 73118
Bailey Schnebel Coleman, DDS
General Dentistry
1112 N Walker Ave, Ste 103, Oklahoma City, OK 73103
First Impressions Dentistry
Cosmetic Dentists, Prosthodontists, General Dentistry
4301 NW 63rd St, Ste 300, Oklahoma City, OK 73116
Cosmetic Dentists, General Dentistry
500 N Walker Ave, Ste E500, Oklahoma City, OK 73102