Best Dentists In Boston, MA
Best Dentists In Boston, MA
Boston Dentist Reviews
Finding a qualified dentist for yourself and your family in Boston can often be very stressful, like searching for a needle in a haystack. Aside from recommendations given to you by people you trust, the best way to find a dentist in Boston is through unbiased patient reviews of dentists. Many dentists advertise through channels like yellow pages and 1-800-dentist – you should bypass recommendations from those channels since they are not real.
Top Dentists In Boston
Here is a list of quality dentists we recommend for Boston residents.
Kraft & Schrott Dental Associates
25 New Chardon Street Boston, Ma 02114: (617) 977-5266

Regardless of your age or dental condition, we'll help you achieve oral health through accurate diagnoses and comprehensive care designed for your needs and preferences. You'll always be our top priority, and we'll work hard to create a smile that positively impacts every aspect of your life. Our patients appreciate our soothing environment, gentle chairside manner, and focus on comfort and safety. – boston-dentist.com
Warshauer & Santamaria
396 Commonwealth Ave., 2nd Floor, Boston, MA 02215: 617.681.7988
Our dental practice has called this wonderful neighborhood home for over 50 years. Our practice's success is built on our core philosophy: provide world-class dental care and create meaningful connections with patients. At Warshauer & Santamaria, our staff is like family. Every one of us takes immense pride in what we do. We hope every patient leaves our office feeling comfortable, confident, and well cared for. From our administrative staff to our hygienists to our dentists, providing a positive patient experience is our highest priority, and we look forward to being a part of yours. – backbaybostondentist.com
CITIDental Boston
63 Court St, Boston, MA 02108: (617) 997-4225

Here, at CITIDental Boston, we have assembled the finest dental professionals in Boston to provide the best patient care. Our dentists and the entire staff of dental professionals are committed to treating our patients with state-of-the-art dental treatments and compassionate care in a comfortable, relaxed environment. We want our patients to be informed decision-makers and understand the health issues they may face. To provide comprehensive patient education, we have developed our website to include detailed information on a wide range of topics. You can find information about each dentist in our practice and our dental treatments, including dental implants, cosmetic dentistry and specialty dentistry. –citidentalboston.com
Boston Dental Design
10 Post Office Square Suite 655 Boston, MA 02109: (617) 423-6777

Boston Dental Design is conveniently located in the heart of the Boston financial district. We are committed to delivering you the best general and cosmetic dental care. Offering the latest in technological advances, you can expect the most effective dentist experience in a relaxed, stress-free environment. We are confident that you will feel right at home in our practice and greatly appreciate the opportunity to service your needs.  – bostondentaldesign.com
Boston Smile
585 Boylston St. Ste 2 Boston, MA 02116: (857) 350-3400

We are proud to have these very talented restorative and cosmetic dental care experts on our staff at our Boston, Massachusetts, and Waltham, Massachusetts, area Dental Associates of New England. Their expertise is your benefit. – bostonsmile.com
Prudential Dental
575 Boylston st., 7th Floor Boston, MA 02116: (617) 267-3889

Prudential Dental Associates is committed to being "your partner" in your oral health care. ​We believe in creating a connection and friendship with each patient in practice. This helps us to cater to each individual's needs uniquely. ​ At Prudential Dental Associates, a team of highly skilled specialists draws upon vast experiences in their branches within dentistry. They are available to help you make the right choices to help improve your oral health and have a confident and beautiful smile. – prudential-dental.com
Boston Great Hill Dental
1610 Tremont St. Boston, MA 02120: (617) 676-0501

We offer general preventive dentistry, PPT (Progressive Periodontal Therapy), restorative dentistry, implant therapy, oral surgery*, root canal therapy, periodontics, orthodontics, Invisalign® and Invisalign Teen™, pediatric dentistry, Endodontics, Prosthodontics, and specialized dental care for patients battling cancer (Dental Oncology). As a multi-specialty, multi-site practice with a team-centered approach to patient care, you will be able to get referrals within our group, never having to have to leave the office, and complete your care with the same staff every step of the way. – boston.greathilldental.com
Millenium Dental
177 Tremont St, 6th Floor Boston, MA 02111: (617) 426-5662

Dr. Yazigi and his staff are committed to offering the highest level of dental care. They've been educated at top institutions and have received numerous accolades in the Boston area and beyond. The front desk is responsive, professional, and welcoming. They work hard to ensure your experience is as painless and positive as possible. – milleniumdental.net
Seligman Dental Designs
1180 Washington St Suite 102, Boston, MA 02118: (617) 451-0011

At Seligman Dental Designs, we understand ensuring a comfortable, caring environment for our patients is essential. Our practice is tailored to our patient's needs and desires, and we treat each person as a member of our dental family. You will always be listened to, your concerns and desires will be respected, and we'll work to establish open communication and trust from your first visit. – seligmandentaldesigns.com
Boston Smile Center
12 Webster Street Brookline, MA 02446: (617) 274-8528

As a general dentist with over 25 years of experience, Dr. Alan Sasson offers a variety of traditional and specialized dental services. Patients can receive care ranging from adult orthodontics to custom smile makeovers and everything in between. We take pride in providing our patients from Brookline, Newton, and the Greater Boston area with the latest services and technology. We also pride ourselves on our exceptional customer service. Your goals and needs truly matter to us. – bostonsmilecenter.com
Dental Health and Wellness Boston
31 State St #7, Boston, MA 02109: (617) 742-1220

At Dental Health and Wellness Boston, we are committed to making your next dental health experience stress free, relaxing, and enjoyable. Our goal is to put even the most anxious patients at ease. Upon your arrival, you will enter our newly renovated reception area, with inviting leather chairs and a coffee and tea beverage bar to make your wait as comfortable as possible. Our caring dental team welcomes you as we would a guest in our home. – dentalhealthandwellnessboston.com
Boston Dental
36 Chauncy Street Boston, MA 02111: 617.338.5000

Boston Dental is a world-class dental center offering a comprehensive range of dental services, from dental implants, TMJ disorders, endodontics, periodontics, orthodontics, and oral surgery. Our experienced Boston dentists apply the latest technology and techniques for high-quality, comprehensive, restorative, and preventative dentistry for adults and children. We aim to exceed patient expectations and provide modern, state-of-the-art dental care in a warm, relaxed environment. – bostondental.com
Mark Beal Dental
328 Newbury St. Boston, MA 02115: (617) 860-3632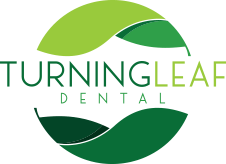 The welcoming team considers it a privilege to care for its patients and help them improve their dental health. In addition to general procedures, implants, and education on the basics of good dental hygiene, the team offers various cosmetic services to improve smiles like Opalescence® teeth whitening, teeth straightening using Invisalign® and aesthetic treatments like dermal fillers and Botox®.  markbealdental.com
Ace Dental Boston
138 River St. Boston, MA 02136: (617) 361-5020

Our team at Ace Dental Boston works hard to provide the highest quality dental care and a relaxing dental experience. Providing general and cosmetic dentistry in Hyde Park, Dr. Shawn Kim has earned the highest ratings in quality and patient satisfaction. Dr. Kim believes in a strong connection between a patient's oral and general health, so he is dedicated to developing a customized treatment plan designed for each patient.  – acedentalboston.com
Dental Partners of Boston
800 Boylston St., 2nd Floor Boston, MA 02199: (617) 206-1712

Dental Partners of Boston is committed to exceeding your expectations. We draw upon our vast experience across every facet of dentistry and the most up-to-date science to design your treatment plan. Our commitment to excellence sets Dental Partners of Boston apart from any other dental practice within Boston. We will explore every available option to guarantee your satisfaction and keep you comfortable while we do it. – dentalpartnersofboston.com
B Central Dental
180 Cambridge St, Boston, MA 02114: 617-722-0035

B. Central Dental Associates is located in the Beacon Hill area, conveniently serving the Boston metro. Our practice's top priority is to provide you with the highest quality dental care in a friendly, comfortable environment. Our friendly staff will attend to you as we use state-of-the-art equipment (digital x-ray, paperless charts, etc.) to ensure that you receive the most effective care provided. – bcentraldental.com
Stuparich & Nouel Dental Associates
607 Boylston Street, Ste 302 Boston, MA 02116: 617-437-6800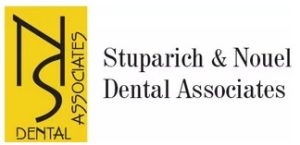 While Dr. Stuparich and Dr. Nouel offer many different dental services, their specialty is prosthodontics. This means that after they received their Doctor of Medical Dentistry degrees, they continued to study methods of treating patients who have missing or damaged teeth. Thus they are not only experts in serving the general dentistry needs of their neighbors in the Boston metropolitan area, but they can also help those patients who need dental implants, crowns, bridges, dentures, full mouth reconstruction, and similar services. – abostonsmile.com
Boston Prosthodontics
50 Staniford St. 5th Fl, Boston, MA 02114: 617.315.2185

Boston Prosthodontics consists of Dr. Kenneth A. Malament, a world-renowned Prosthodontist, and equally renowned associates, Drs. Dan Nathanson, Hans Peter Weber and Michael Butera. Dr. Malament states that dentistry providing esthetic and functioning comfort to the patient is an important clinical objective. The knowledge within dental technology, dental science, and dental practice has dramatically expanded, leading to better quality, artistry, and more standards-based clinical applications. Ceramics are the most consistently predictable esthetic dental material. Today, prosthodontists working with other dental specialists can offer more treatment options for patients' complex problems. – bostonprosthodontics.com
Mass Dental Associate
770 Tremont St, Boston, MA 02118: (617) 859-3939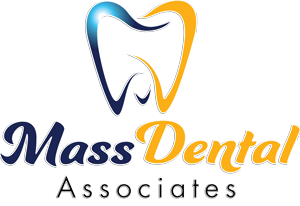 All our professionals at Mass Dental Associates maintain the highest levels of accreditation and pursue ongoing education to stay abreast of the latest trends in dentistry. Our dentists have maintained a firm commitment to providing quality dental care tailored to the individual patient's needs. We offer everything from routine teeth cleaning and treatment for toothache to advanced dental procedures for our patients in Boston. Whether you need a general dentist, restoration dentistry, or an Invisalign dentist, we provide a wide array of services to meet your dental health needs.- massdentalassociates.info
Congress Dental Group
160 Federal St. 1st Floor, Boston, MA 02110: (617) 574-8700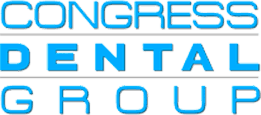 Dr. Robert Page offers comprehensive dental care to patients aged 16 and older to help them achieve a healthier, more beautiful smile. We strive to ensure that each treatment is tailored to your needs, using the latest techniques and technologies to provide comfortable, efficient care. –congressdentalgroup.com
Hirshberg Dental
104 Milk Street Boston, MA 02109: 617.542.8808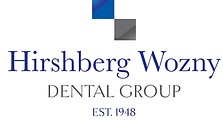 We're proud of our reputation for world-class results. Through a steadfast commitment to "old world" techniques and compassionate patient care that began with our founder, Saul Hirshberg, we continue to lead the pack of Boston dentists by incorporating innovative technology, attending numerous continuing education courses, and focusing on high-quality restorative and cosmetic dentistry. – hirshbergdental.com
Brighton Family Dental Group
77 Warren Street Brighton, MA 02135: 617.562.5210

At Brighton Family Dental Group, our team believes everyone deserves quality care and innovative treatment options. We provide a wide array of treatments designed to address your general, cosmetic, and restorative dental needs. Our state-of-the-art treatment options can help restore your dental health to optimal health and beauty. – brightonfamilydental.org
Boston Center for Oral Health
400 Commonwealth Avenue Boston, MA 02215: 617-536-4620

Whether your dental needs are preventative or restorative, from regular exams and cleanings to dental implants and everything in between, our board-certified Boston dentists are committed to providing exceptional personal care. Our top priority is patient comfort. If anxiety, fear, or shame is tainting your experience at the dentist or perhaps even preventing your willingness to receive dental care, we are here to help. Boston Center for Oral Health offers sedation dentistry to eliminate any negative feelings and sensations associated with the dentist's office. –  bcoh.com
Riley Dental Associates
10 Hawthorne Pl, Suite 102, Boston, MA 02114: (617) 830-7905

Our dental team and staff strive to improve the overall health of our patients by focusing on preventing, diagnosing, and treating conditions associated with their teeth and gums. – rdaboston.com
Arch Street Dental
103 Arch Street Boston, MA 02110: (339) 201-9805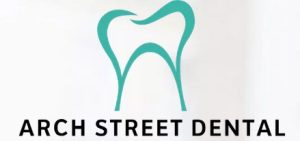 Whether your dental needs are a complete exam and cleaning, a full-mouth restoration, or anything in between, we promise to provide you with exceptional care as we enhance the natural beauty of your smile. Below are just some of the procedures and services we regularly provide our patients – with a gentle touch and stunning results. Your smile is our priority, and we'll give you something to smile about. – archstreetdental.com
Gentle Dental
274 Newbury St. Boston, MA 02116: (617) 262-0106

Our dentists and dental specialists provide a range of dental services at our 40+ multi-specialty dental clinics across Massachusetts and New Hampshire. Gentle Dental centers services offer a broad spectrum of dental treatments – gentledental.com
Devonshire Dental Associates
185 Devonshire St #410, Boston, MA 02110: (617) 712-2354

At Devonshire Dental Associates, we aim to be the preferred oral health care home for busy professionals and families in downtown Boston and beyond. We're family-run, with a husband and wife team at the helm who work hard every day to provide high-quality care. Better yet, we're home to several specialists and amazing, dedicated staff who all have your best interests at heart. – devonshiredental.net
Commonwealth Dental Group
400 Commonwealth Ave. Boston, MA 02215: (617) 266-8770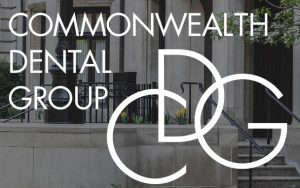 We realize that there is an excellent relationship between your dental health and general overall health. We also recognize that self-esteem and self-confidence are closely related to an aesthetically pleasing smile. The team at Commonwealth Dental Group is dedicated to helping every patient achieve their goals in the most comfortable, professional, and compassionate way possible. – cdgboston.com
Dr. Canesi and Kitsos
21 Merchants Row Suite 2A Boston, MA 02109: (617) 523-0688

At John E. Canesi, DMD, we value our patient relationships, prioritizing delivering the gentle, compassionate care you deserve from a dentist in Boston. We work hard to make you feel at ease by providing exceptional patient care in a relaxed, convenient atmosphere. We strive to develop lifelong relationships with our patients by combining the latest dental technology with a professional and compassionate staff. The result is a beautiful, healthy smile that lasts a lifetime. – drcanesiandkitsos.com
| Dentist | City | Zip | Specialties |
| --- | --- | --- | --- |
| Geoffrey Davis, DMD | Boston | 2116 | General Dentistry |
| Bankhead & Groipen, DDS | West Roxbury | 2132 | General Dentistry, Cosmetic Dentistry |
| Jack B Share, DDS | Boston | 2109 | General Dentistry, Cosmetic Dentistry |
| Faneuil Hall Dental Associates | Boston | 2109 | General Dentistry, Cosmetic Dentistry |
| Tremont Dental Care | Boston | 2118 | General Dentistry, Cosmetic Dentistry |
| James R. Seligman, DMD | Boston | 2118 | |
| Kurban & Fereidouni | Boston | 2116 | General Dentistry, Cosmetic Dentistry |
| Walker Dental | Cambridge | 2138 | General Dentistry, Cosmetic Dentistry |
| Boston Center For Oral Health | Boston | 2215 | |
| Newbury Dental Associates | Boston | 2116 | General Dentistry, Cosmetic Dentistry |
| George A Biron, DDS | Arlington | 2474 | General Dentistry, Cosmetic Dentistry |
| Suffolk Dental Group | Boston | 2108 | General Dentistry, Cosmetic Dentistry |
| Stephen J Morrison, DMD | Boston | 2116 | General Dentistry, Cosmetic Dentistry |
| Mark Beal Dental | Boston | 2115 | General Dentistry, Cosmetic Dentistry |
| Seaport Dental | Boston | 2210 | General Dentistry, Cosmetic Dentistry |
| Richard D Oliver, DMD | Boston | 2110 | General Dentistry, Cosmetic Dentistry |
| Mass Dental Associates | Boston | 2118 | General Dentistry, Cosmetic Dentistry, Family Dentistry |
| Porter Square Family Dental | Cambridge | 2140 | General Dentistry, Cosmetic Dentistry, Family Dentistry |
| Marilyn McDevitt, DDS | Boston | 2199 | |
| Hirshberg Dental Group | Boston | 2109 | General Dentistry, Cosmetic Dentistry |
Business Results 1 - 10 of 1700
General Dentistry, Endodontists, Cosmetic Dentists
295 Devonshire St, Boston, MA 02110
Cosmetic Dentists, Endodontists, Periodontists
437 Boylston St, Fl 5, Boston, MA 02116
General Dentistry, Endodontists, Cosmetic Dentists
128A Tremont St, Fl 2, Boston, MA 02108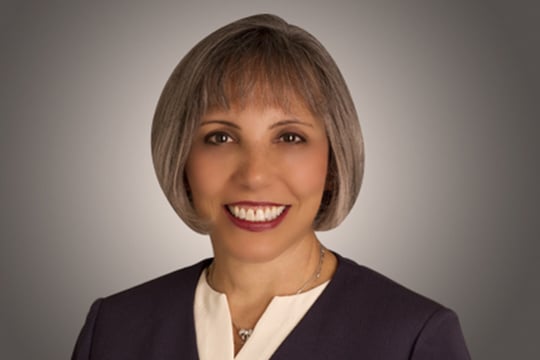 General Dentistry, Oral Surgeons, Periodontists
77 Franklin St, Ste 808, Boston, MA 02110
General Dentistry, Pediatric Dentists
6 Kensington Ave, Somerville, MA 02145
General Dentistry
745 Boylston St, Ste 206, Boston, MA 02116
South Boston Family Dental
General Dentistry, Endodontists, Cosmetic Dentists
591 E Broadway, Boston, MA 02127
General Dentistry
272 W Broadway, Boston, MA 02127
Brookline Progressive Dental Team
General Dentistry, Cosmetic Dentists
1842 Beacon St, Ste 301, Brookline, MA 02446
Mark C Beal, DMD & Associates
General Dentistry, Cosmetic Dentists, Endodontists
328 Newbury St, Boston, MA 02115